School students from Egypt want to become doctors, IT specialists, architects, economists and nanoengineers
School students from Egypt want to become doctors, IT specialists, architects, economists and nanoengineers
RUDN University is the only university that represented Russia at the international educational exhibition "EDUGATE 2023" in Egypt, which brought together 90 leading universities from 12 countries from Algeria and Morocco to the USA and Germany.
For three days, RUDN employees communicated with 3,000 schoolchildren and their parents from Cairo, Alexandria, Tanta, Sohagi, Ismailia and Asyut. Of particular interest were undergraduate programs of the Institute of Medicine, the Faculty of Science, the Institute of World Economy and Business, the Faculty of Economics and the Academy of Engineering. Among the areas most popular were "General Medicine", "Pharmacy", "Mathematics and Computer Science", "Architecture", "Nanoengineering", "Economics" and "Management".
RUDN representatives spoke about the rules for admitting foreign citizens, participation in the RUDN Open Olympiad, the opportunities for studying at the digital preparatory faculty (using distance technologies), as well as the availability of dormitories on campus.
RUDN delegation included:
Jamil Sardarov, specialist of the Middle East and North Africa department;
Abu-Nijim Ramzi Hassan Yousef, industrial engineer, Deputy Director of the Institute of Innovative Engineering Technologies of RUDN University.
For reference:
From July 30 to August 1, in order to popularize the system of higher Russian education, RUDN participated in the international educational exhibition "EDUGATE 2023" in Cairo.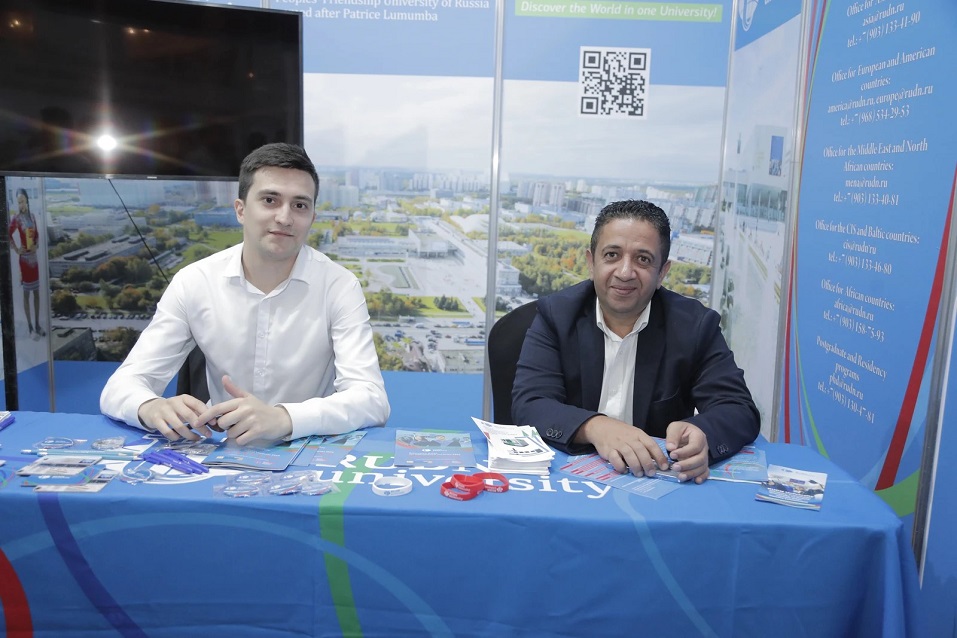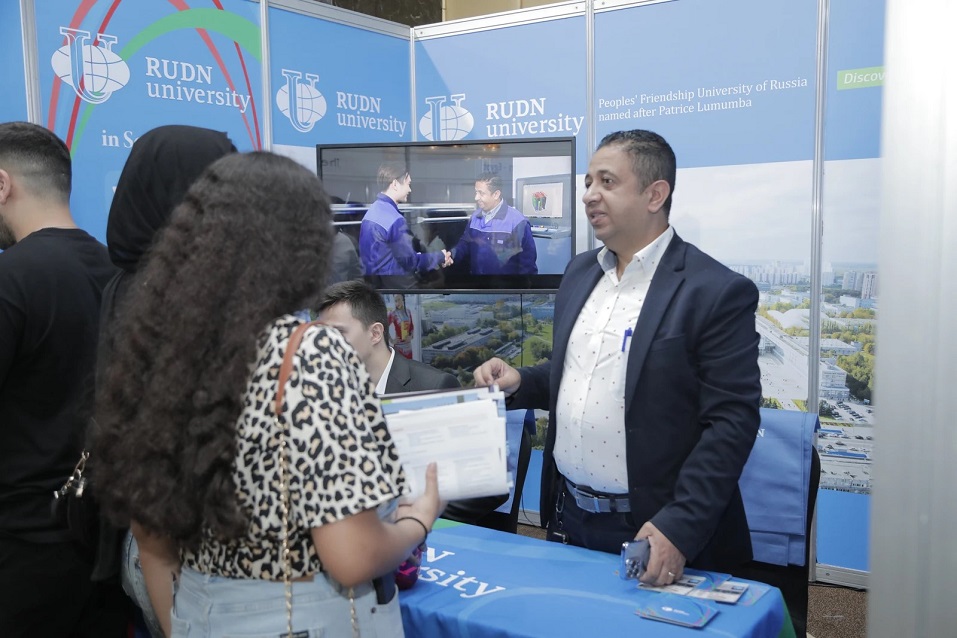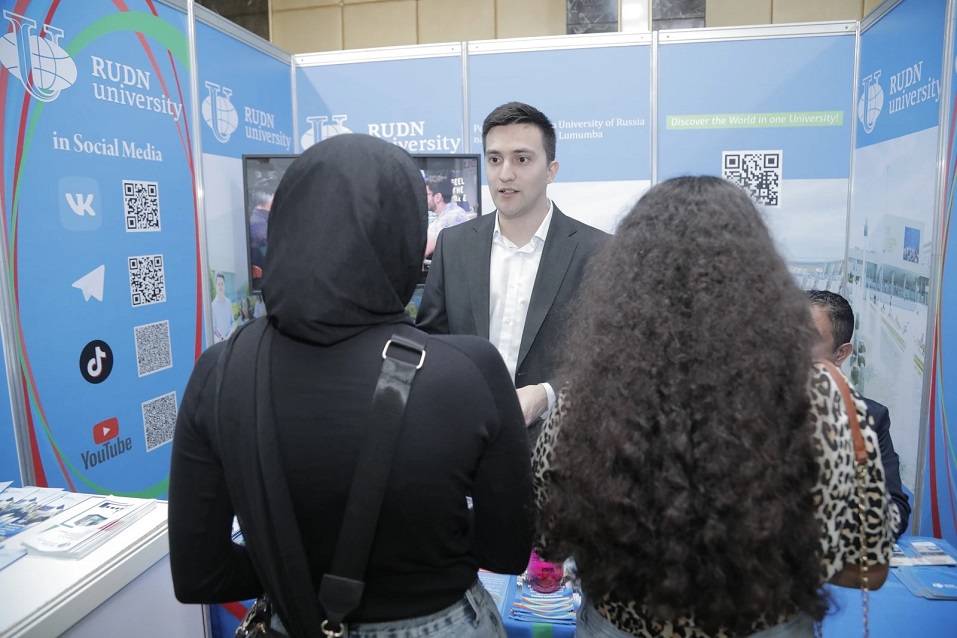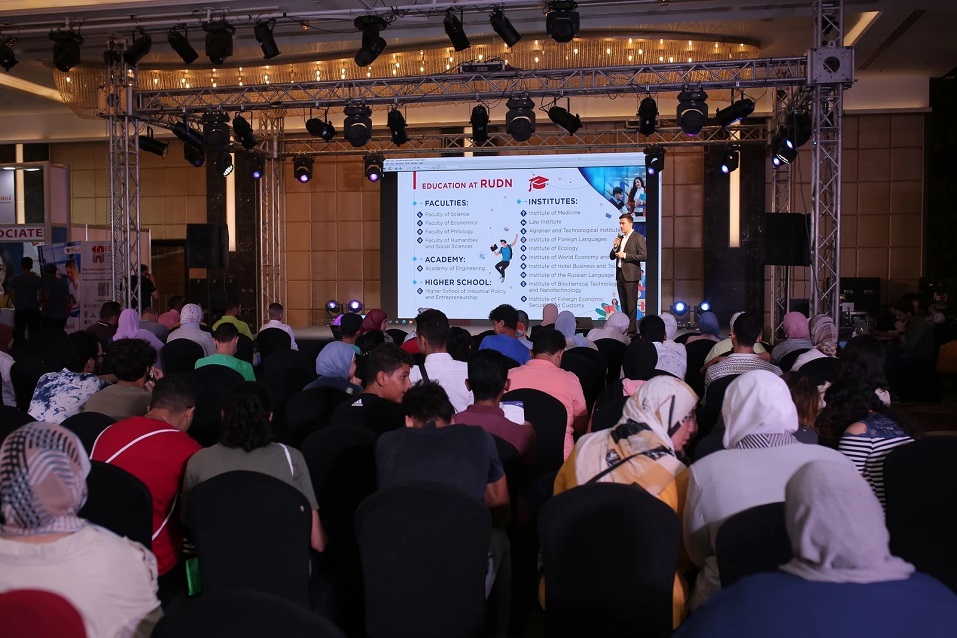 International cooperation
30 Oct
"The world is open to us, and this is very important": RUDN represents Russia at the UNWTO General Assembly in Samarkand
In October, experts from 140 countries gathered in Uzbekistan for the session of the General Assembly of the UN World Tourism Organization UNWTO. Russia was represented by teachers from RUDN Institute of Hotel Business and Tourism (IHBiT).
International cooperation
17 Oct
The delegation of the Republic of the Union of Myanmar visits RUDN University
Union Minister for Science and Technology, Dr. Myo Thein Kyaw and Union Minister for Electric Power U Nyan Tun visited RUDN on the delegation of the Republic of the Union of Myanmar. The parties discussed the possibility of expanding cooperation in the field of technical areas and talked with students from Myanmar about their academic progress.
International cooperation
12 Oct
RUDN University expands cooperation with Cuban universities
In September, a Cuban delegation comprising heads of 13 Cuban universities of the Republic of Cuba arrived in Russia to participate in the V Forum of University Rectors of Russia and Cuba. September 22, the Cuban delegation visited RUDN University.