RUDN mathematicians win silver and bronze at the International Mathematics Competition for University Students 2023
The XXX International Mathematics Competition for University Students 2023 has ended in Bulgaria. The competition brought together 393 of the strongest students from 40 countries, including Singapore and Indonesia, South Africa and Algeria, Mexico and Colombia, Spain and Norway. RUDN mathematicians won silver and bronze.
According to the requirements, Bachelor's or specialty programs students who have not yet turned 24 years old could participate in the Olympiad. They solved problems in the fields of algebra, geometry, combinatorics, real and complex analysis. All materials were given in English. RUDN team was represented by 4 students from the Faculty of Science, Alexander Kirilenko having silver. Seraphim Vinogrodsky — bronze, while Agata Shchebletsova and Sergei Pupchin — praised reviews.
"Although this is not the first time I have participated in the IMC, this year is special for me. In 2021 and 2022, we did the Olympiad remotely, and this time we went to Bulgaria.

It was an amazing experience, because this is one of the main student Olympiads in mathematics (if not the most important). This year, about 400 representatives of countries from all over the world took part in the Olympiad. A good half of IMC participants in the past were participants in IMO (an international mathematical Olympiad for schoolchildren). So even being here is precious," said Alexander Kirilenko, "Mathematics", 4th year.
"I participated in the IMC for the second time, but this year for the first time I had the opportunity to attend it in person in Blagoevgrad, where about 400 participants from all over the world gathered. I have a lot of impressions not even from the Olympiad itself, but from the interaction between participants, especially within our team. This gives me an indescribable impetus both for further personal development in Olympiads, and in the desire to help develop the Olympiad movement throughout RUDN University. I want students who will represent the university after us to learn from our experience that we have collected in such trips, and due to this they could show themselves at the Olympiads even better than we could," said Seraphim Vinogrodsky, "Mathematics", 2nd year.
"I was very inspired by the spirit of competition — this is my first time at such a large-scale Olympiad, and this gives me confidence that everything is as it should be," said Agata Shchebletsova, "Mathematics", 2nd year.
"This was my first trip to the Olympisd with a team from RUDN University. The most valuable thing I received on this trip was our wonderful team. We communicated with each other, but also we talked with guys from Spain, Morocco, Israel and Switzerland — it was very interesting to talk with people from other countries about the Olympiad problems, about mathematics and just heart to heart.

At the Olympiad, the most difficult problems for me were all the problems except the first two from the first and second days. We also went to the library at the university, where I was once again amazed at how much there is in mathematics and how little I know.

I don't have a particularly competitive brain, and I perceived the guys with whom I did the Olympiad not as rivals, but as friends with whom we are participating in a very cool event," said Sergey Pupchin, "Applied Mathematics and Informatics", 2nd year.
The leader of the team was Daria Apushkinskaya, Doctor of Physical and Mathematical Sciences, Professor of the Nikolsky Mathematical Institute, RUDN.
"How did the Olympics differ from last year's? The format was different. By and large, this was only the second time we went as a full team, so many details of the Olympiad were unknown. For example, for the first time I took part (as a jury member) in selecting specific tasks from the general set. I would also like to note that this year a more stringent grading scale was used compared to the two previous years. Therefore, the results achieved are a source of pride. I also remember the difficulties in logistics — it was a quest to get visas and find tickets, it was a whole adventure to race through Sheremetyevo Airport. I did worry myself grey! This year I was especially pleased that all members of our team demonstrated individual progress. I would especially note the comfortable and friendly atmosphere when communicating with other teams and their leaders. I already knew some of the leaders through online Olympiads, and personal meetings strengthened contacts and demonstrated a desire to work together for the benefit of the mathematical Olympiad movement. We will welcome new students — come to our classes and take part in competitions throughout the year," said Daria Apushkinskaya.
Results of RUDN team members:
Alexander Kirilenko ("Mathematics", 4th year) — silver medal (improved last year's result by 14 points);
Seraphim Vinogrodsky ("Mathematics", 2nd year) — bronze medal (improved last year's result by 4 points);
Agata Shchebletsova ("Mathematics", 2nd year) — commendable reviews (improved last year's result by 11 points);
Sergey Pupchin (Applied Mathematics and Computer Science, 2nd year) — commendable review (participated for the first time).
Photo courtesy of Daria Apushkinskaya.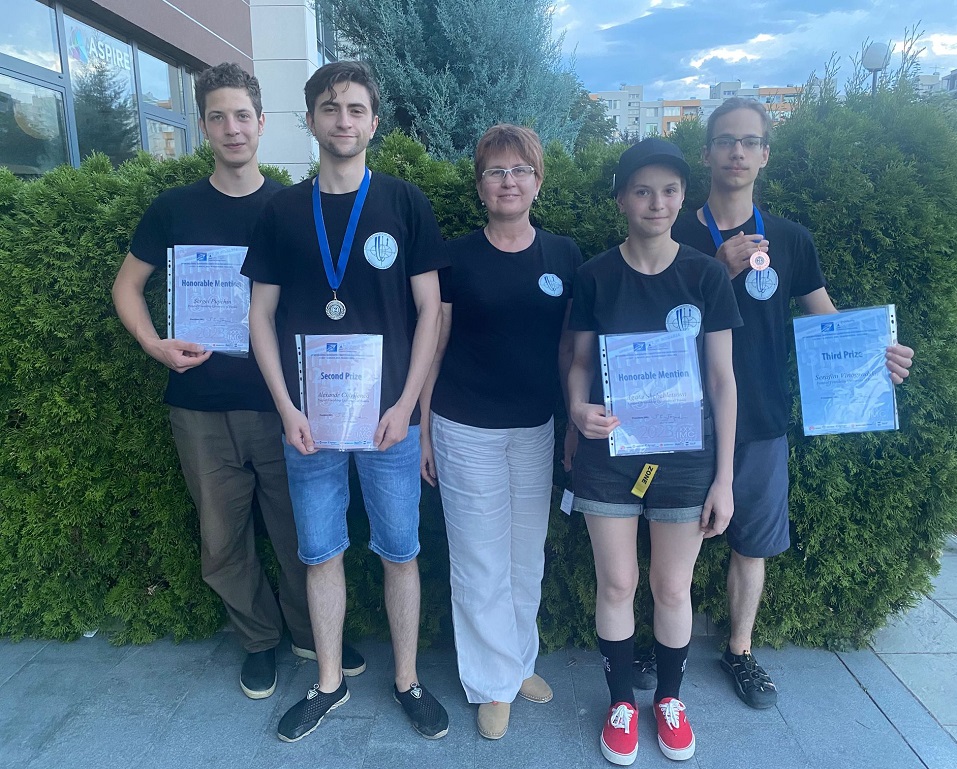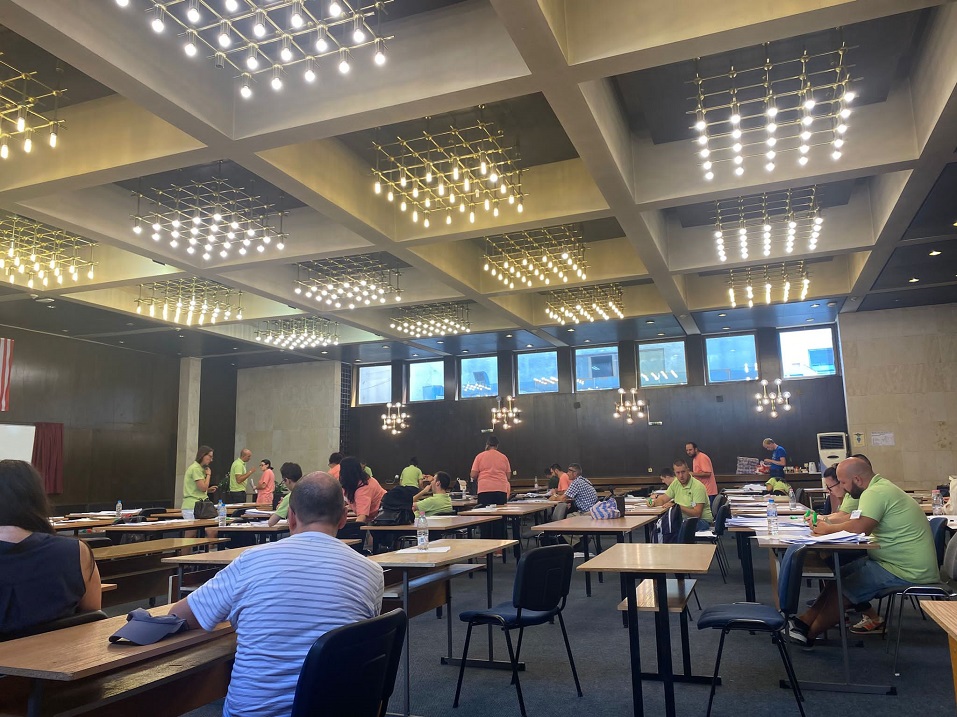 Education
20 Oct
More than a world map: Geographical dictation 2023 to be held at RUDN University
RUDN University will again become the most international platform for the Geographical Dictation, which will be held on November 19, in Russia and abroad. The dictation is held annually by the Russian Geographical Society on the initiative of Russian President Vladimir Putin. The key goal of the project is to popularize geographical knowledge and increase interest in the geography of Russia. Test your geographic literacy!
Education
09 Oct
"We were amazed by the school students' talent of translating military topics...": our Victory translated in 5 languages!
RUDN University staff, together with Moscow school students, composed audio guides in 5 languages for the "Feat of the Army" exhibition at the Victory Museum.
Education
05 Oct
RUDN textbook "Theory of State and Law" receives the Russian Government Prize in the field of education
October 4, the award of the Government of the Russian Federation Prize in the field of education took place.