Start of the qualifying stage of the Open RUDN Olympiad for foreigners
Start of the qualifying stage of the Open RUDN Olympiad for foreigners
From April 5 to April 15, the first online qualifying stage of the Open RUDN University Olympiad for foreign citizens takes place. Winners of the Olympiad get an opportunity to study in the chosen major at the expense of the budget of the Russian Federation, prize-winners have a discount on the paid education fee.
Participants in the online stage who have passed the test and got more than 90 points will be invited to an online interview with the test authors. The results of the interview will be announced in 10 days.
To start testing, register here: website, then start the test on the selected subject. You can select more than one subject.
Good luck! For more details see: olymp.rudn.ru
For reference:
Over 4 years, 260 applicants from 29 countries of the world became winners of the Olympiad. Winners and prize-winners of the Olympiad annually get a special scholarship RUDN brilliant students.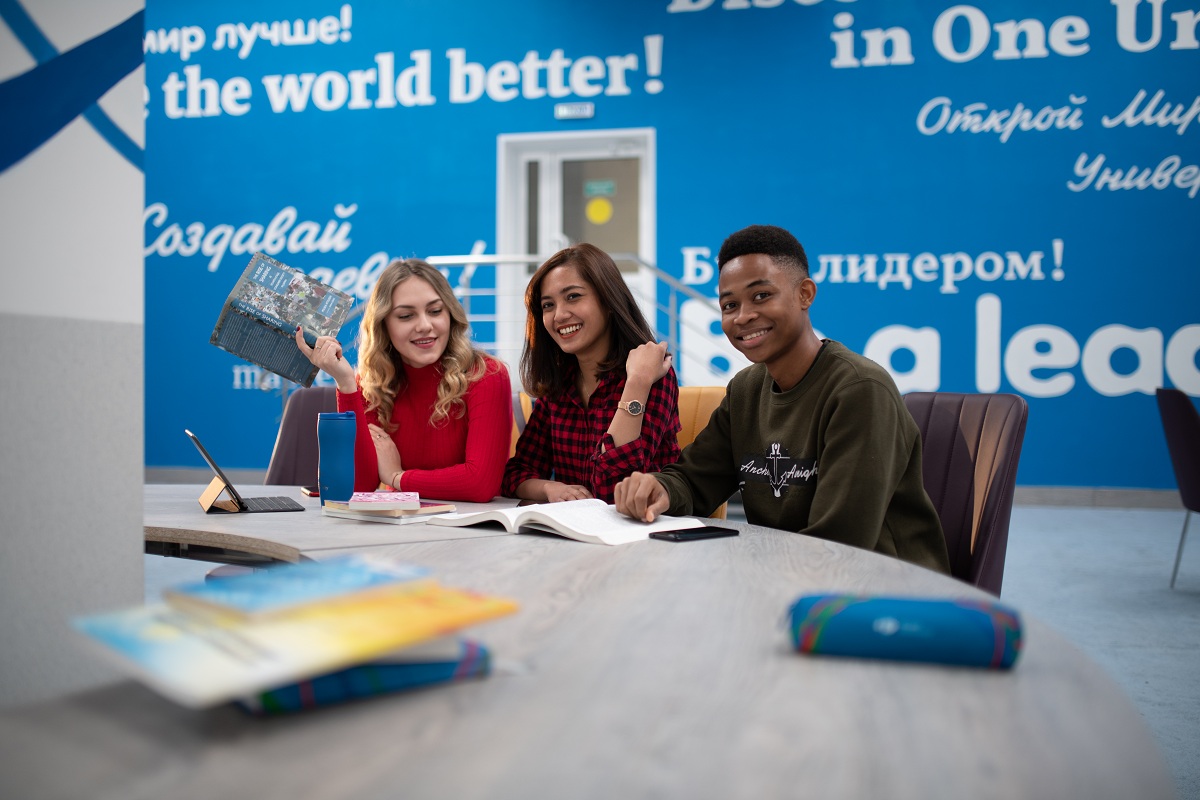 International cooperation
27 Apr
The Center for Open Education in Russian and Russian Language Teaching opens in Cameroon
The center opened on April 25, in the city of Douala. The ceremony was attended by schoolchildren and students, as well as representatives of the authorities of the city of Douala, embassies and public organizations of Cameroon. RUDN University will provide support and organization of the work of the Center in 2023.
International cooperation
24 Apr
Armenian schoolchildren want to study in Russia to become engineers, economists and programmers
April 5-7, RUDN University delegation represented the university at the "Education and Career EXPO 2023" exhibition in Yerevan.
International cooperation
18 Apr
Geology and space, medicine and remote sensing of the earth... RUDN develops cooperation with universities and corporations in Tanzania
RUDN University delegation came to Tanzania on a working visit: they represented the university at educational exhibitions, held open Olympiads, met with the leadership of leading universities and potential industrial partners.