«Young professionals create a new stable world. Our unity must be strengthened, and Panama will help you in this. Remember that now you have a friend-president» - Juan Carlos Varela, President of the Republic of Panama
«Young professionals create a new stable world. Our unity must be strengthened, and Panama will help you in this. Remember that now you have a friend-president» - Juan Carlos Varela, President of the Republic of Panama
June 13, the President of the Republic of Panama, Mr. Juan Carlos Varela, arrived at RUDN to meet Rector Vladimir Filippov and students and discuss academic exchange projects and scientific cooperation.
The President of the Republic of Panama visited Peoples' Friendship University of Russia for the first time. At the meeting with the students, the president noted that there is much in common between Panama and RUDN: «The Republic of Panama is a state that is responsible for the stability and friendship of states in our region. RUDN is a university that is created to unite peoples for common good purposes. We understand that the main thing is peace and prosperity.»
Mr. Varela noted the need to strengthen cooperation with RUDN through opening Russian Language Centers, specialized classes, as well as scientific and academic cooperation in a number of directions, first of all, medical and engineering. The President especially stressed that Russian students who learn Spanish can come to Panama to join multinational companies with teams of professionals from all over the world.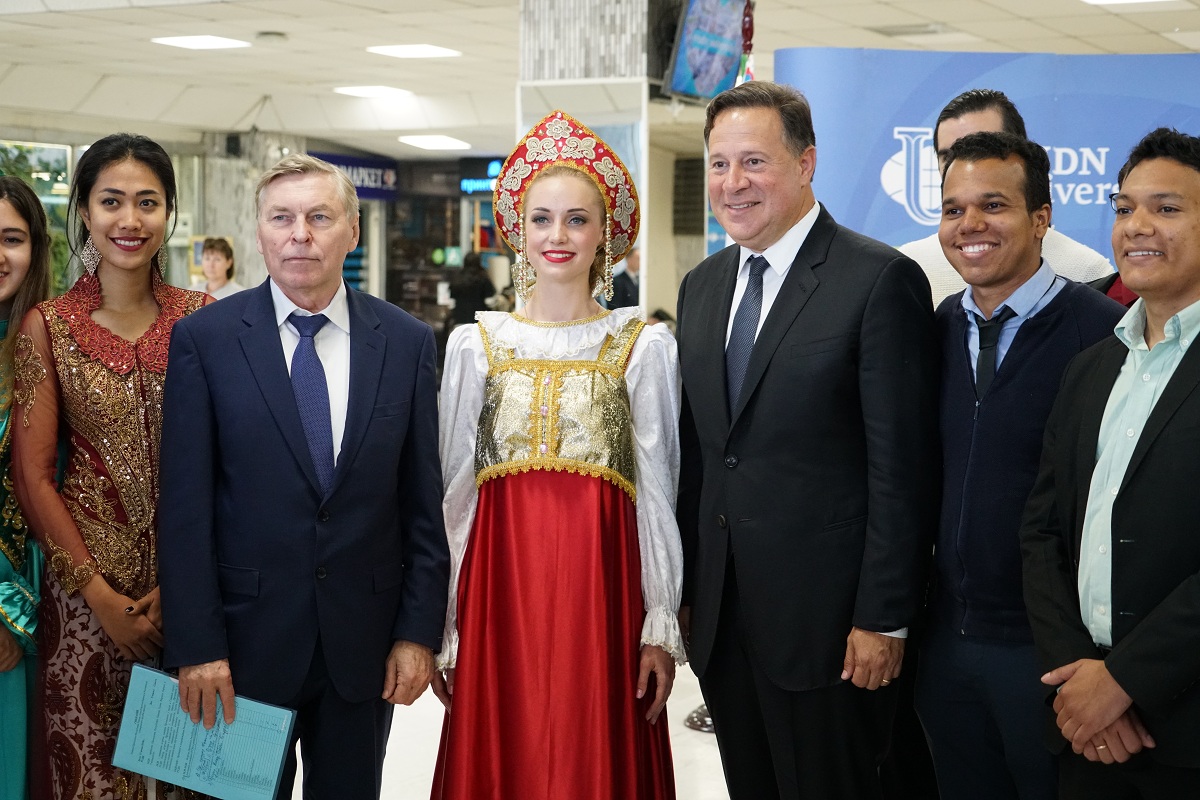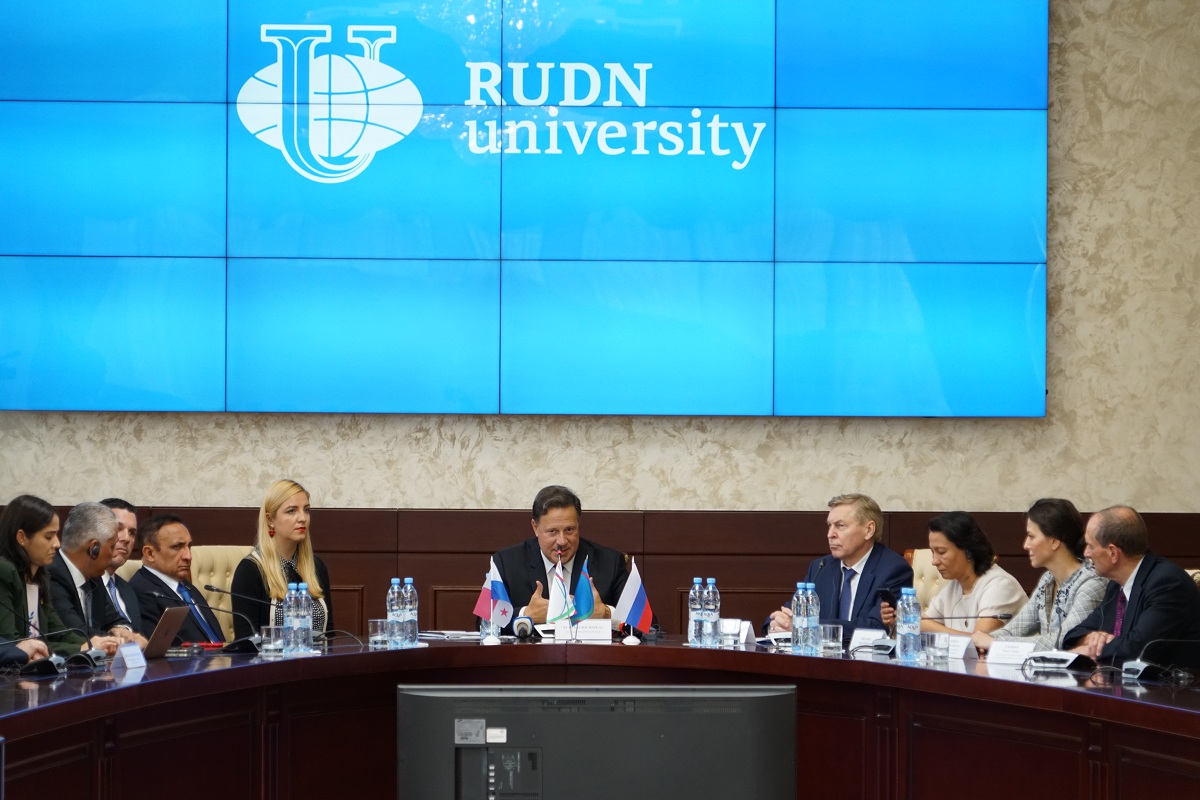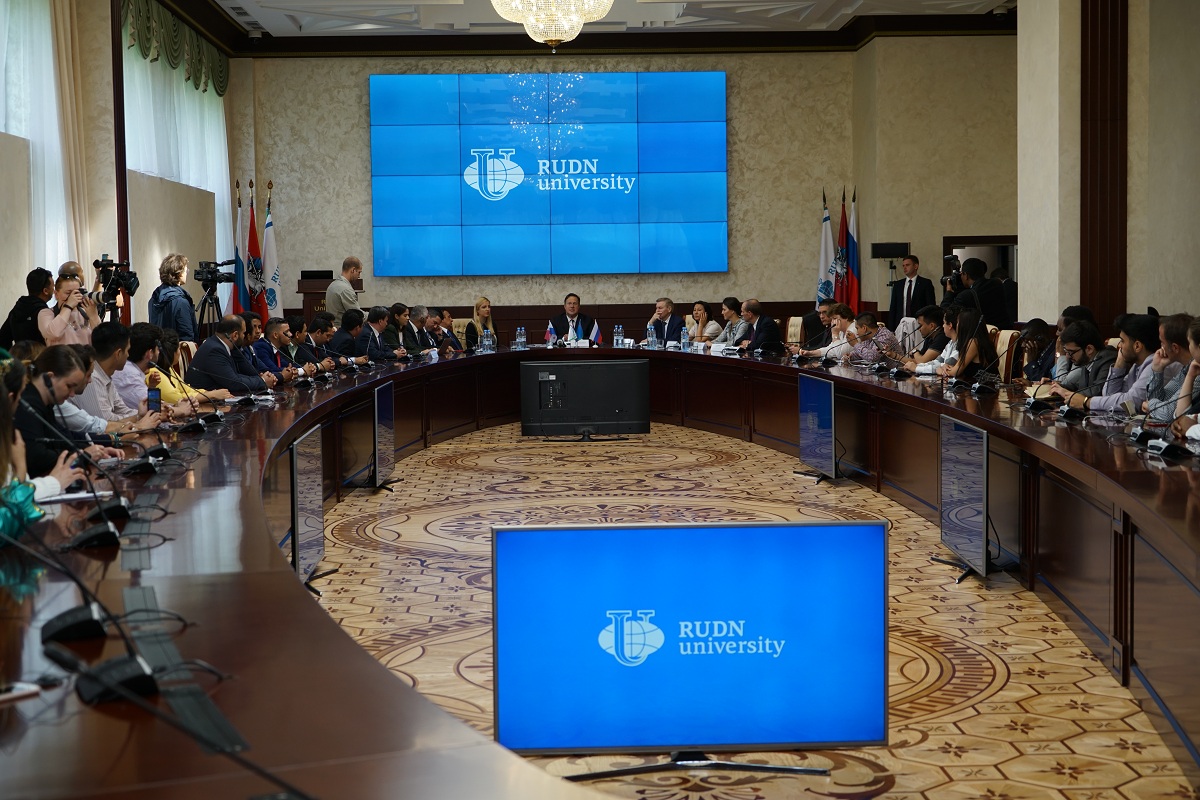 International cooperation
20 Aug
Nuclear education for sustainable development: RUDN experts hold lectures in Africa
RUDN representatives told schoolchildren and students of Kenya and Senegal about trends in nuclear energy, Russian technologies and education in Russia.
International cooperation
29 Jul
RUDN Rector Oleg Yastrebov meets the Ambassador of Syria to Russia
July 16, Oleg Yastrebov, RUDN University Rector and Riad Haddad, Ambassador of the Syrian Arab Republic to Russia held talks. During the meeting, they discussed the study of Syrian students at RUDN University and validation of Russian diplomas. RUDN University Rector assured the meeting participants that the issue of diploma validation would be resolved in the near future.
International cooperation
12 Feb
They trust us: RUDN University will train specialists for 160 countries
More than 70 representatives of the embassies of foreign countries in Russia, representatives of the Federation Council, and the Ministry of Science and Higher Education of the Russian Federation took part in the round table "The contribution of RUDN University to training national personnel for foreign countries." The event was held on February 5, in an online format and was timed to celebrate the 61st anniversary of RUDN University.