«Young professionals create a new stable world. Our unity must be strengthened, and Panama will help you in this. Remember that now you have a friend-president» - Juan Carlos Varela, President of the Republic of Panama
«Young professionals create a new stable world. Our unity must be strengthened, and Panama will help you in this. Remember that now you have a friend-president» - Juan Carlos Varela, President of the Republic of Panama
June 13, the President of the Republic of Panama, Mr. Juan Carlos Varela, arrived at RUDN to meet Rector Vladimir Filippov and students and discuss academic exchange projects and scientific cooperation.
The President of the Republic of Panama visited Peoples' Friendship University of Russia for the first time. At the meeting with the students, the president noted that there is much in common between Panama and RUDN: «The Republic of Panama is a state that is responsible for the stability and friendship of states in our region. RUDN is a university that is created to unite peoples for common good purposes. We understand that the main thing is peace and prosperity.»
Mr. Varela noted the need to strengthen cooperation with RUDN through opening Russian Language Centers, specialized classes, as well as scientific and academic cooperation in a number of directions, first of all, medical and engineering. The President especially stressed that Russian students who learn Spanish can come to Panama to join multinational companies with teams of professionals from all over the world.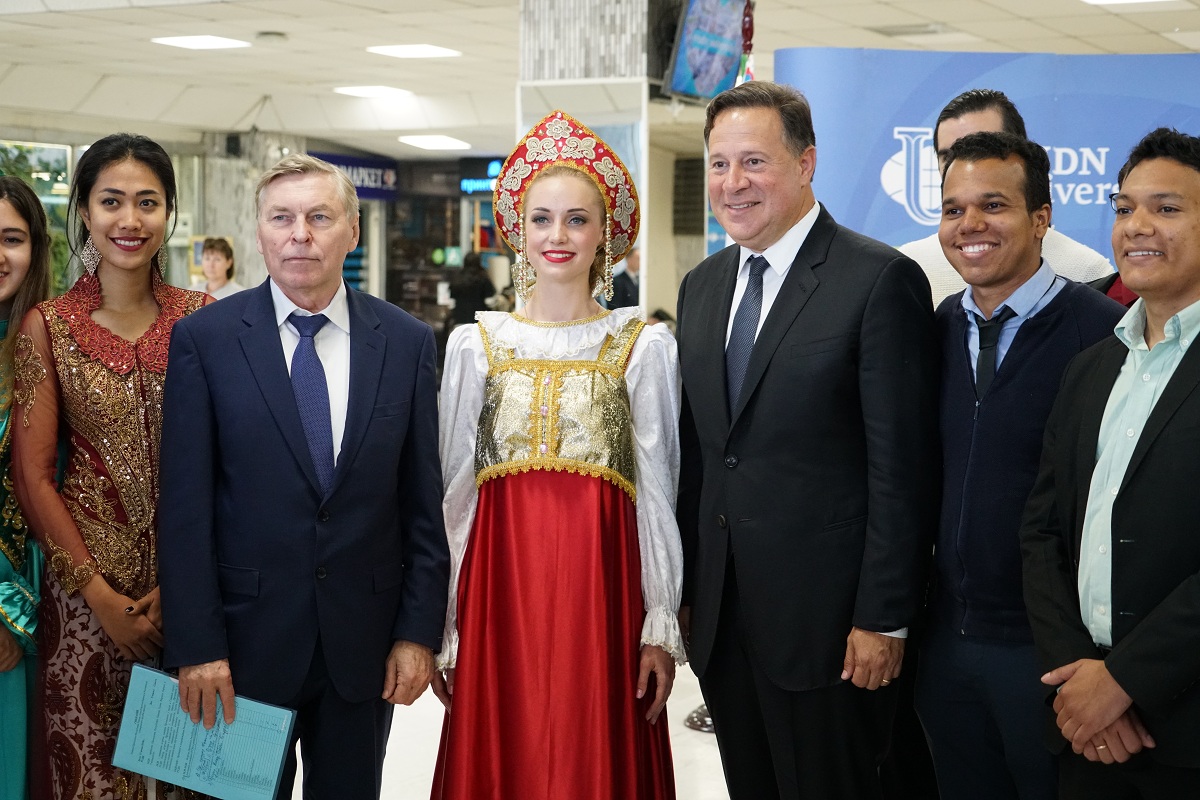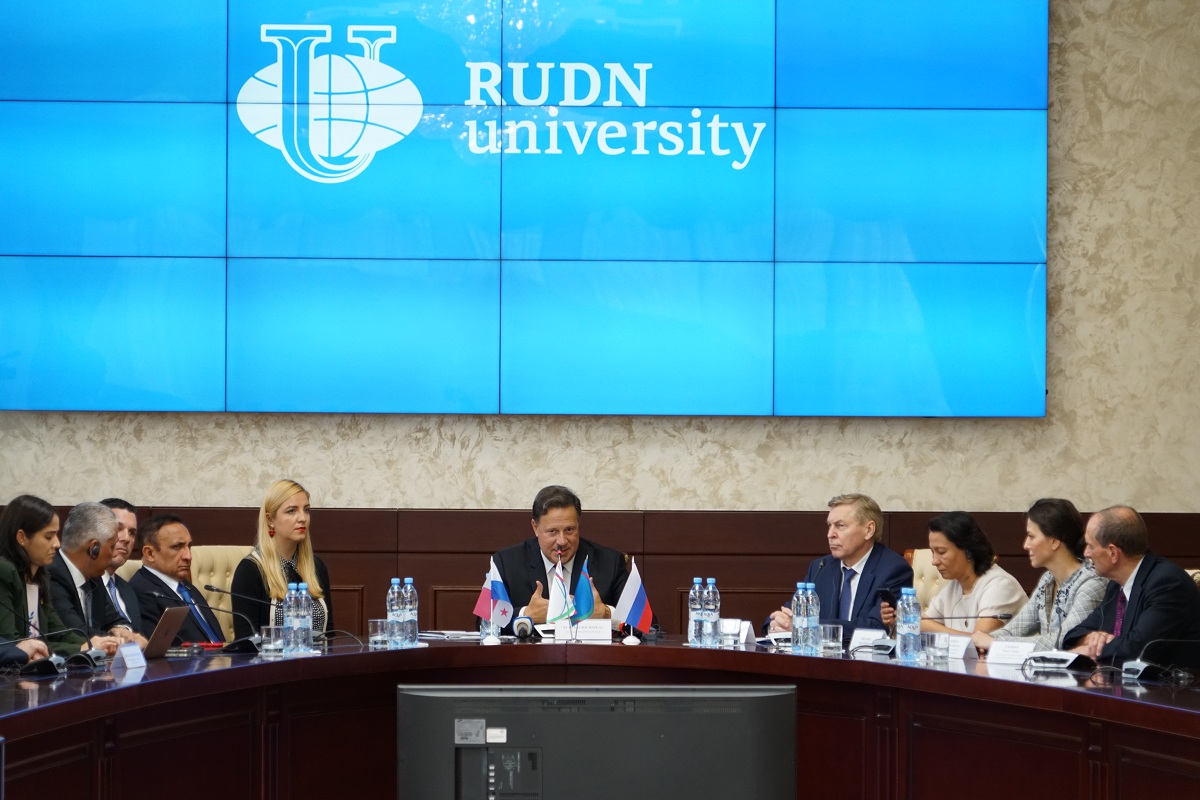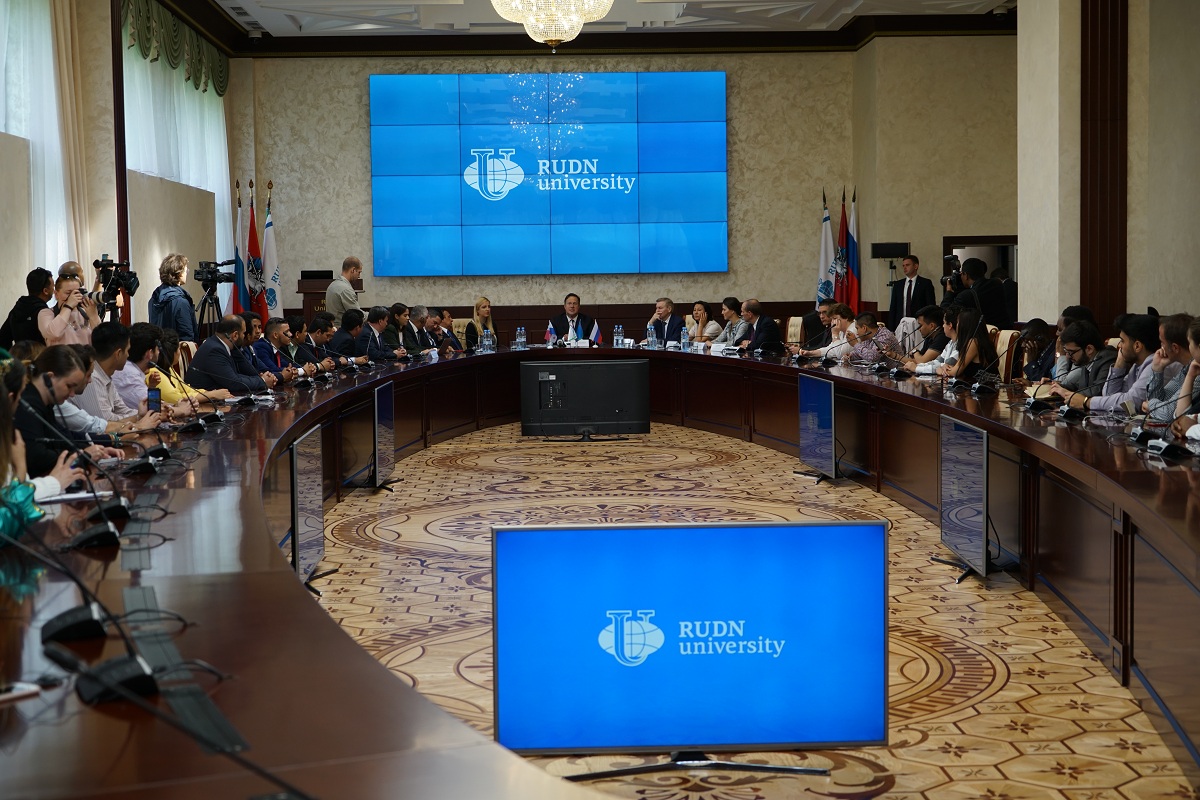 International cooperation
22 Aug
School students from Egypt want to become doctors, IT specialists, architects, economists and nanoengineers
RUDN University is the only university that represented Russia at the international educational exhibition "EDUGATE 2023" in Egypt, which brought together 90 leading universities from 12 countries from Algeria and Morocco to the USA and Germany.
International cooperation
18 Aug
RUDN University invites the Ghanaian delegation to the leading agricultural enterprise of Tula
In August, a delegation from Ghana met with the Russian Union of Potato and Vegetable Producers, an industrial partner of RUDN University. Representatives of the Korle Klottey Municipal Assembly (Ghana), led by the mayor of Accra, visited the agricultural company "Virgin Alliance" in the Tula region. The excursion was organized by the Agricultural and Technological Institute of RUDN University.
International cooperation
04 Aug
Journey into the world of economics: a summer school for RUDN students at the University of Zambia
While someone is on summer holidays, RUDN students of economics keep studying. They went to hot Zambia at the invitation of the Graduate School of Business of the University of Zambia for two weeks of the summer school "Russia-Zambia: Economic Opportunities and Prospects".