«Young professionals create a new stable world. Our unity must be strengthened, and Panama will help you in this. Remember that now you have a friend-president» - Juan Carlos Varela, President of the Republic of Panama
«Young professionals create a new stable world. Our unity must be strengthened, and Panama will help you in this. Remember that now you have a friend-president» - Juan Carlos Varela, President of the Republic of Panama
June 13, the President of the Republic of Panama, Mr. Juan Carlos Varela, arrived at RUDN to meet Rector Vladimir Filippov and students and discuss academic exchange projects and scientific cooperation.
The President of the Republic of Panama visited Peoples' Friendship University of Russia for the first time. At the meeting with the students, the president noted that there is much in common between Panama and RUDN: «The Republic of Panama is a state that is responsible for the stability and friendship of states in our region. RUDN is a university that is created to unite peoples for common good purposes. We understand that the main thing is peace and prosperity.»
Mr. Varela noted the need to strengthen cooperation with RUDN through opening Russian Language Centers, specialized classes, as well as scientific and academic cooperation in a number of directions, first of all, medical and engineering. The President especially stressed that Russian students who learn Spanish can come to Panama to join multinational companies with teams of professionals from all over the world.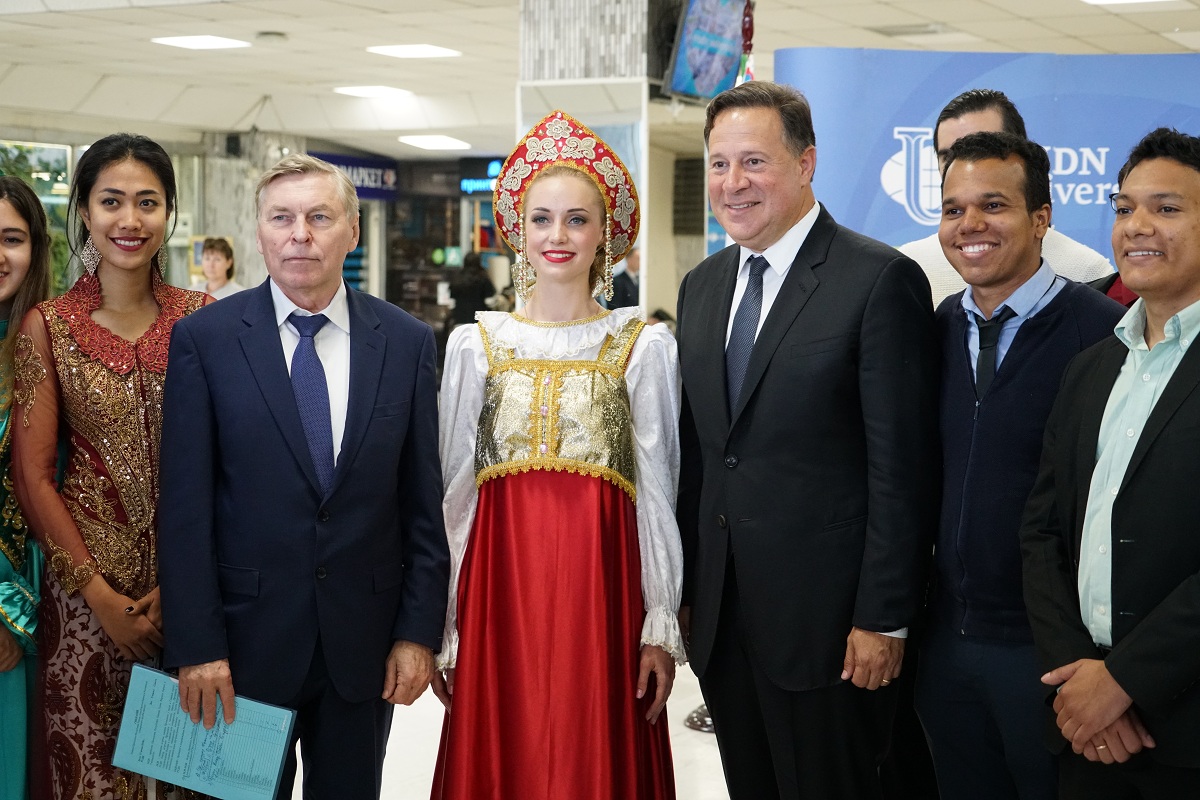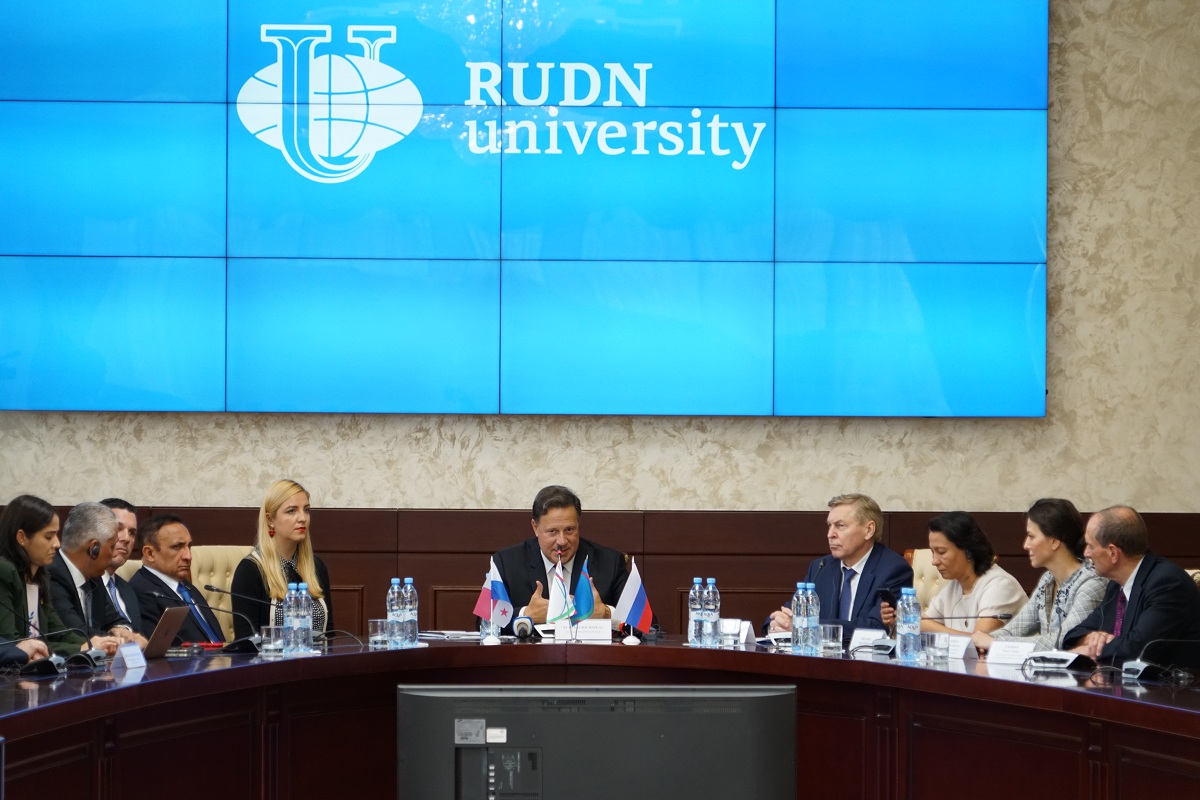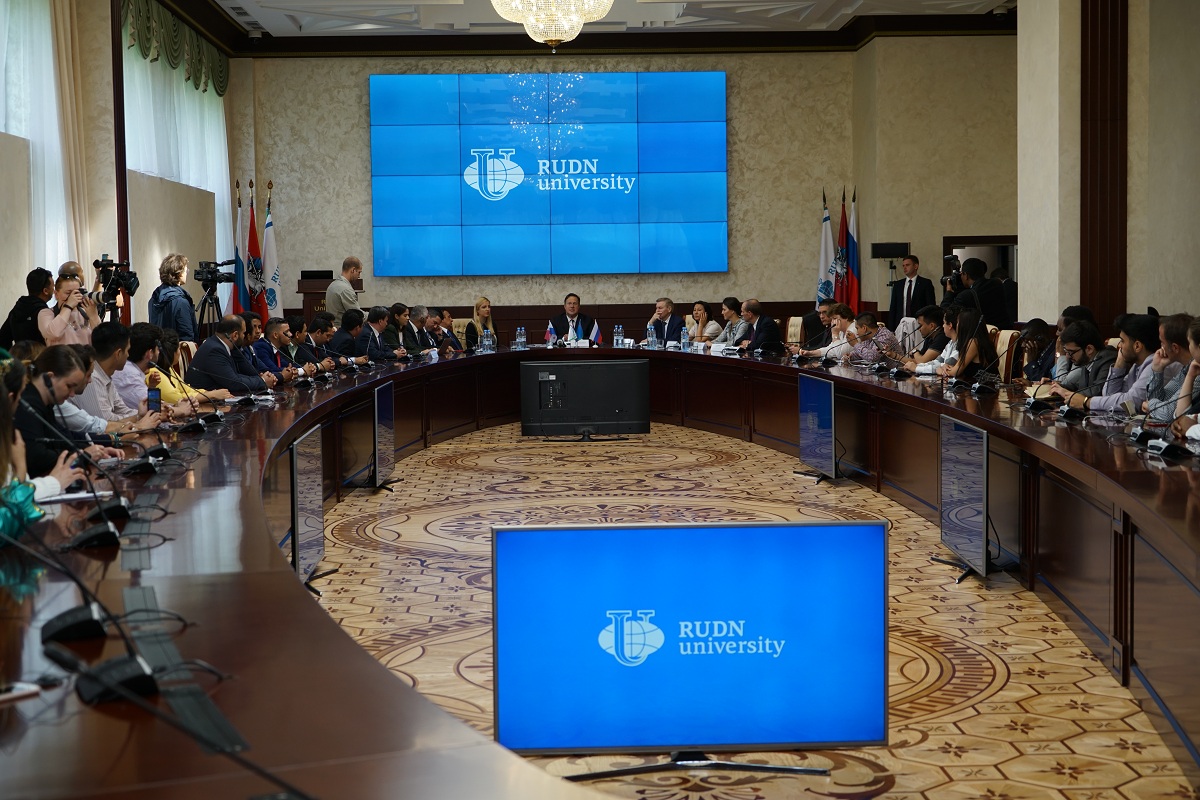 International cooperation
17 Jun
RUDN becomes member of the International Federation of Translators FIT-IFT
The World Legislative Congress of the International Federation of Translators (FIT-IFT) officially approved the membership of RUDN University.
International cooperation
03 Mar
Studying Around the World: Academic Mobility of RUDN University Institute of Law Students
5 students, 3 universities, 1 goal — to get the most out of your studies. The material focuses on the Institute of Law students who were able to complete internships at the partner universities of RUDN University. Some of them have already returned with new impressions and useful experience, others are abroad and continue to study. We talked with the students and found out how the adaptation to the new university was going on, what made studying different and how the internship helped defend their thesis.