About distance mode of study, tuition payment and places in student hostels. RUDN University Rector Oleg Yastrebov meets with international students
About distance mode of study, tuition payment and places in student hostels. RUDN University Rector Oleg Yastrebov meets with international students
On 1 March RUDN University Rector Oleg Yastrebov met international students — 31 presidents of national student associations gathered in the hall. Over 2 thousand participants connected to the live broadcast. In two and a half hours, the rector answered 92 questions and allotted tasks based on them.
Among the most popular questions were tuition payment, opportunity to study using distance technologies, extending the period of residence in a student hostel, security. Here are the key quotes:
About Expulsion:
"Knowledge and professional skills are out of politics. As a rector, I will expel no international student in response to the expulsions of the Russians from European universities. By the way, no case is known yet of a RUDN University student who undergoes training as an exchange student and has been expelled from Western universities. Education, culture and science are the areas that should keep away from politics."
About distance mode of study:
"I really hope that the situation will become calm soon. The worst thing is to leave, interrupt your studies in the middle of the academic year. But if someone decides to go home, it is their right. In this case, you can continue your studies using distance technologies. Someone decides to take academic leave — we will certainly implement this too."
About Tuition Payment:
"We suspend all orders to expel international students for non-payment. As of today, I have asked the Commercial Department to stop this practice until 1 May < ... > Do not be afraid — you will not be expelled for non-payment within these terms. Penalties and fines will not be charged. Now we are developing various approaches to payment. We will work out the payment algorithm within two to three weeks."
About Bank Cards:
"We transfer scholarships to MIR cards. They work, there will be no problems with them. It does not depend on whether Russia is disconnected from SWIFT or not. I know that over the past few days, students from some countries have encountered difficulties. < ... > I am sure that commercial services will find a solution within a few days."
About Financial Assistance:
"Emergency financial assistance will be provided not at the end of the month, as it used to be, but within up to three days after the application. We will approach everyone individually", — Sergey Bazavluk, RUDN University Vice-Rector for Student Affairs.
About Student Hostels:
"We will not expel anyone from student hostels. We will find opportunities to extend the period of residence — for as long as it is necessary. < ... > While you are away, you don't need to pay for accommodation either."
About those who weren't able to come to Russia:
"You need to continue your studies in a remote format. We have one of the best distance education practices. As the last 2 years have shown, the university provides such a format in all fields of study."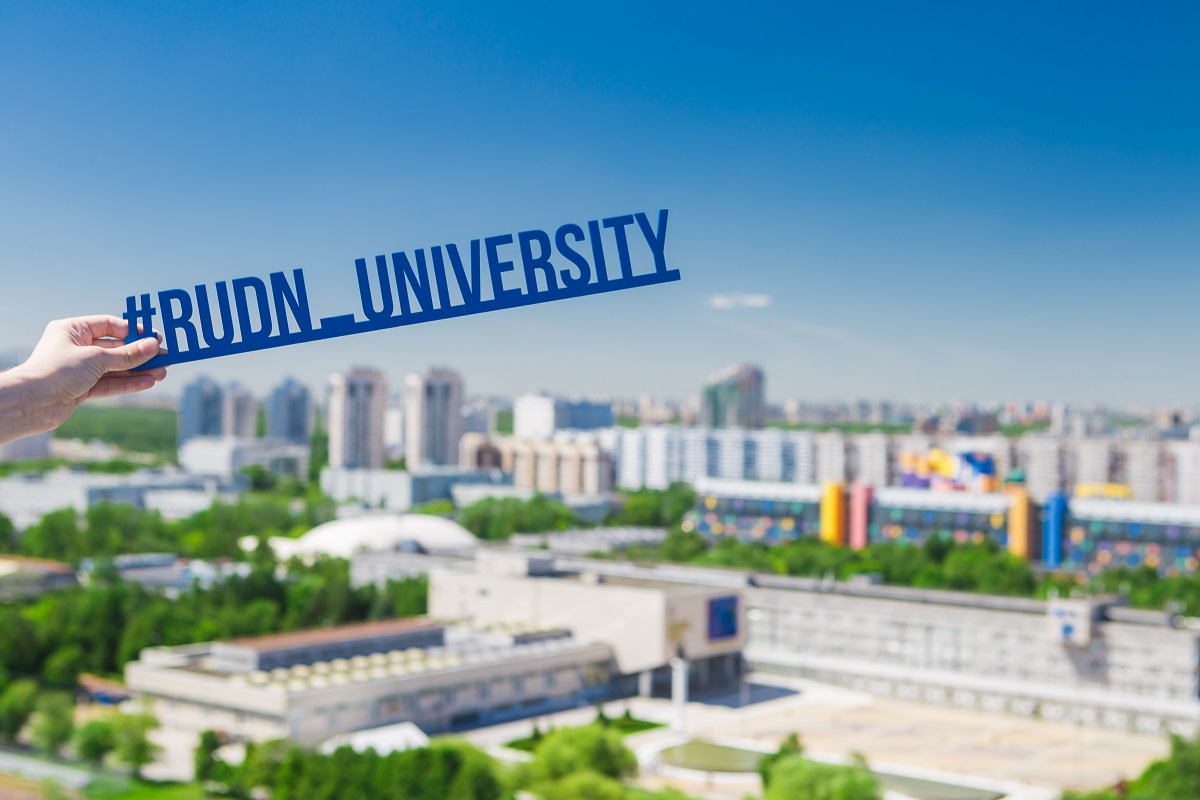 Life in RUDN
24 May
"I love to create something new — I have found my place in science," Ngbala-Okpabi Obarijima Godwin Samuel, student of the Engineering Academy of RUDN University
Obarijima came from Nigeria and entered RUDN in 2016. Now he is studying in the first year of the master's program at the Engineering academy and has already managed to register a patent. Read his interview about why he decided to study in Russia, about registering a patent and about VR5 engines.
Life in RUDN
23 May
A kaleidoscope of cultures and events: what do you remember about Planet South-West 2022?
May 14, RUDN University hosted the 34th Planet South-West festival. Patrice Lumumba square gathered more than 3 thousand guests. 500 students prepared exhibitions from 61 countries and a concert of 53 numbers. The most popular groups of RUDN Interclub — from "Rhythms of Friendship" and "Rainbow" to the folk group "Krapiva" and the Caucasian Dance Studio greeted the guests with songs and dances.
Life in RUDN
23 May
Victoria Orlova, a student at RUDN Medical Institute: During four courses of study I have been thinking "Why is the profession of a nurse so underestimated?"
It is widely believed that a nurse is supposed to give and bring. But this is absolutely not true. My name is Victoria Orlova, I am a 4th year student of the Medical Institute of the Peoples' Friendship University of Russia, majoring in "Nursing".