RUDN University ready to accept Russian students expelled from universities of Ukraine, European Union, USA and Canada
RUDN University is ready to accept Russian students expelled from universities of Ukraine, European Union, USA and Canada. To do this, it necessary to write an application, which can also be submitted by e-mail. Applications will be accepted from 1 March to 9 May 2022. Graduating students must submit their applications from 1 March to 15 April.
Students will be transferred on the same terms and conditions under which they studied at foreign universities — the mode of study, basis of education (state-funded / contractual), year, and field of study will remain the same. If there is no direct equivalence of the field of study at RUDN University, the recommended field of study will be determined by the dean's commission by agreement with the student.
All the subjects the student has already passed will be credited. If it is necessary to eliminate the difference in subjects, non-graduating students will have 6 months as of the date of their enrolment and graduating students will have 1 month before the final state certification.
Education Issues Hotline:
+7 (903) 158-85-82 (WhatsApp)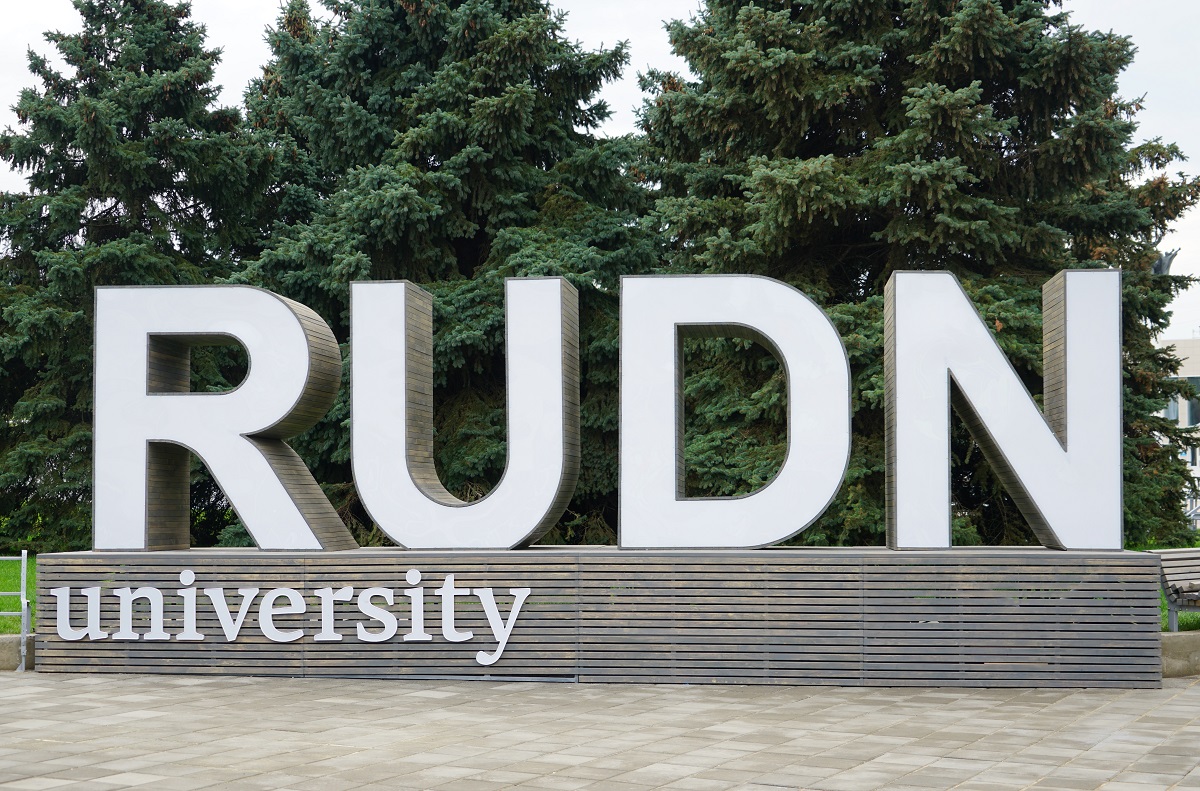 Education
24 May
"It is difficult to convey to people the idea of conserving the earth's resources," Anastasia Voevodina, student at RUDN Institute of Environmental Engineering
Anastasia Voevodina, a third-year student at the RUDN University Institute of Ecology, treats environmental issues with great responsibility. The girl successfully combines her studies with volunteer activities.
Education
27 Apr
Students of RUDN Engineering Academy are the winners of the industrial Hackathon of the student week "Mosprom studweek"
During the "Mosprom studweek", the results of an industrial hackathon on solving applied technical problems of Mosprom were summed up. 23 teams, 115 participants from 7 universities of Moscow competed in solving technical cases. RUDN University was represented by four teams of the Engineering Academy. The winner was "Champion's Breakfast", the team of 3rd year students of the Department of Mechanics and Control Processes. 5 students -winners were invited to an internship at the State Space Research and Production Center named after M.V. Khrunichev.
Education
26 Apr
Students of the RUDN University Law Institute became prize-winners in the competition on international commercial arbitration
The regular season of the student IX M. G. Rosenberg International Commercial Arbitration Moot Competition, which was held at the Russian Foreign Trade Academy and the Chamber of Commerce and Industry of the Russian Federation, has ended. More than 30 teams from Russia and neighboring countries took part in the competition.