«Being a lawyer means assembling a case piece by piece like a construction set», student Sino Dzhonov
«Being a lawyer means assembling a case piece by piece like a construction set», student Sino Dzhonov
Sino Dzhonov has dreamt of becoming a lawyer since he was a child. He daydreamed of being a reputable young man wearing an expensive suit and holding a briefcase, and he loved this image. However, when he studied at the Peoples' Friendship University of Russia (RUDN), he realized that what matters most is not the looks but the knowledge you possess. Today, Sino is a successful young specialist, with an 80% win rate in court.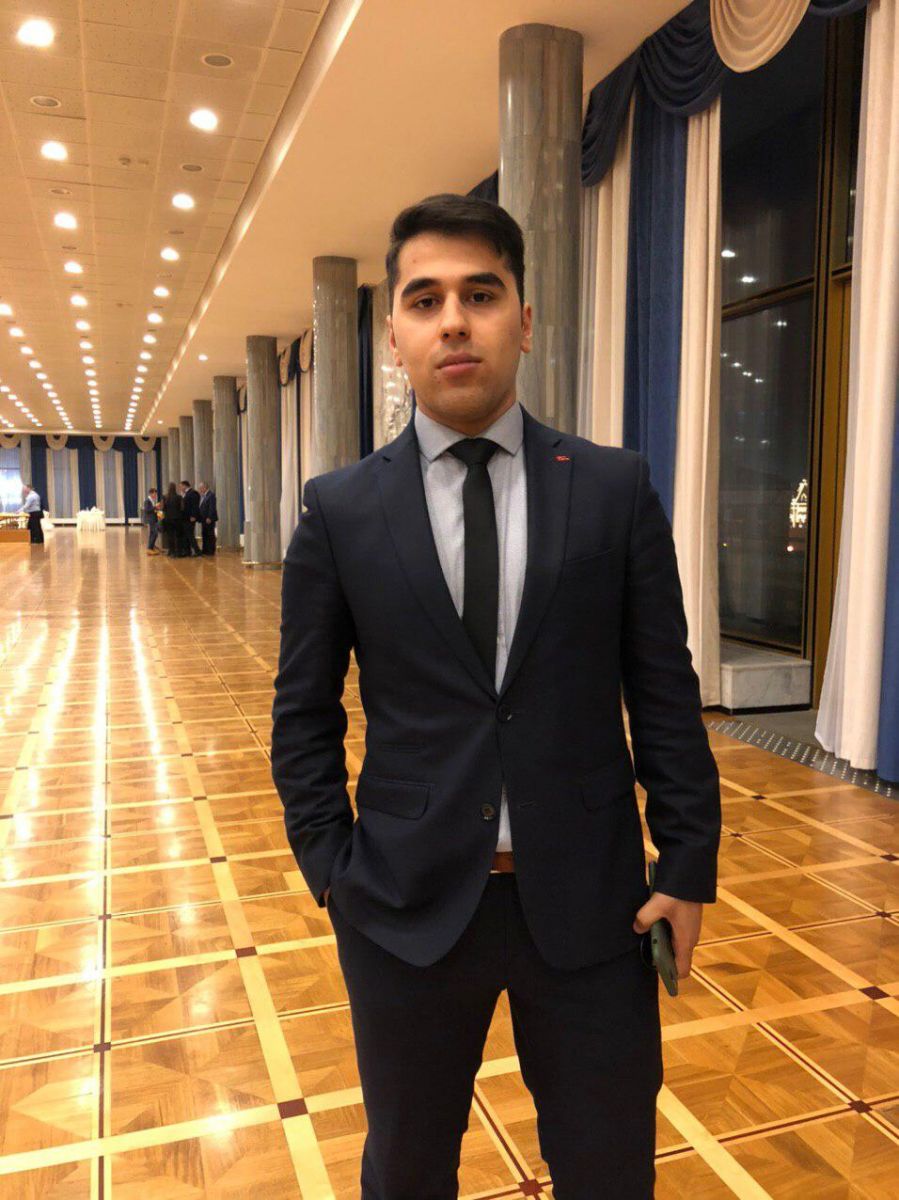 I come from Tajikistan. Here, I got my bachelor's and master's degrees, and now I am working on my research paper, defend it and get my Ph.D. in Law.
As early as during my school years, I noticed that I had abilities that were important for a lawyer to have: I enjoyed public speaking, I could express my thoughts clearly, and participated in school debates and won. I had no doubt that I could do in the area of law better than anywhere else.
Back in the fourth year of my bachelor's program, I started working in the field, and I am still confident that I have chosen the right career. Today I represent the interests of a large Russian construction company in courts. It built stadiums for the World Cup 2018, the Vostochny Cosmodrome, and Zaryadye Park, which entered the list of the world's best places according to Time magazine in 2018. We won big and complicated trials and managed to demand revision of cases in supreme courts and even in the arbitration court. It is now hard to believe that, several years ago, when I came to Russia to apply to a university, I did not know Russian very well, and it was difficult for me to express my thoughts and write without mistakes.
I cannot yet call myself a really successful person, because success is a long road. But everything I have achieved I owe to RUDN. As cliché as it sounds, the university taught us how to study. There are often situations when I have to approach a new case with zero information, and do a great amount of research, prepare my position. I may not know anything about this particular area, but thanks to the basis that I obtained at the university, I have an idea about the direction of my work. I, for one, am thrilled that the field of law always gives me a chance to learn something new.
There are really difficult cases where you collect facts piece by piece, and then gradually, like a construction set, build your evidence. For example, I had a case in my fourth year, when I worked part-time in legal consulting and ran a case related to car insurance payment after an accident. I had never dealt with this area before and had to study the related legislation from scratch. The point was that the insurance company estimated the damage at $3,200, but the car owner, whom I represented, believed that the sum was too small. We conducted an independent examination, which estimated the damage at $4,800, and filed a lawsuit. My task was to do the paperwork correctly and to convince the court that our demands were legitimate. I won the case, and my client received an additional $1,600. Moreover, the insurance company covered the cost of my services fully — there is case law on that. That was when I realized I could delve into an unknown field and succeed because I have a good base and excellent education.
To me, RUDN is a new launching pad for the evolution of a man of science. It is very important that we not only learn hard skills — skills related to our profession, — but also soft skills, which are critical to becoming a good lawyer. The soft skills are the abilities to work as a team, time management, communication, managerial skills, and leadership. Another advantage of the university is its internationality. You constantly come across people of different mentalities, races, religions, and beliefs. Now I know how to communicate with foreigners, and it is useful for a lawyer.
Thanks to the knowledge that I received at RUDN, I have been successfully practicing law for the past year and a half. I do not count court victories, but on average, around 80% of the cases run by me and my colleagues have been successful. The other 20% are lost cases but it is normal for our field. If a practicing lawyer has not lost a single case, he/she is most probably not being completely honest. Also, it all depends on the viewpoint — for example, some perceive incremental penalty with minimum vindication as a loss, others — as a victory.
In the future, I would like to do an internship in the USA and gain work experience within its legal system, which is case-based. I also dream of opening my own law firm, receiving the status of an attorney, defending my thesis and teaching in my alma mater. Many lecturers at our university combine research and practice. I believe that a true lawyer must pay attention to both career and science.