"Let me congratulate you on the International Women's Day! I wish you wonderful mood, warm homes and inspiration at work! May you have a lot of sunny days in your life!" - Rector of RUDN University Vladimir Filippov
"Let me congratulate you on the International Women's Day! I wish you wonderful mood, warm homes and inspiration at work! May you have a lot of sunny days in your life!" - Rector of RUDN University Vladimir Filippov
Dear female colleagues,
Let me congratulate you on the International Women's Day! You make the world better and our life happier!
Thank you for your contribution to the development of the University and science and making future leaders!
Your beauty, charisma, flexible mind and energy amaze men.
I wish you wonderful mood, warm homes and inspiration at work!
May you have a lot of sunny days in your life!
Be happy and loved!
Rector of RUDN University, Academician of the Russian Academy of Education, Chairman of the Higher Attestation Commission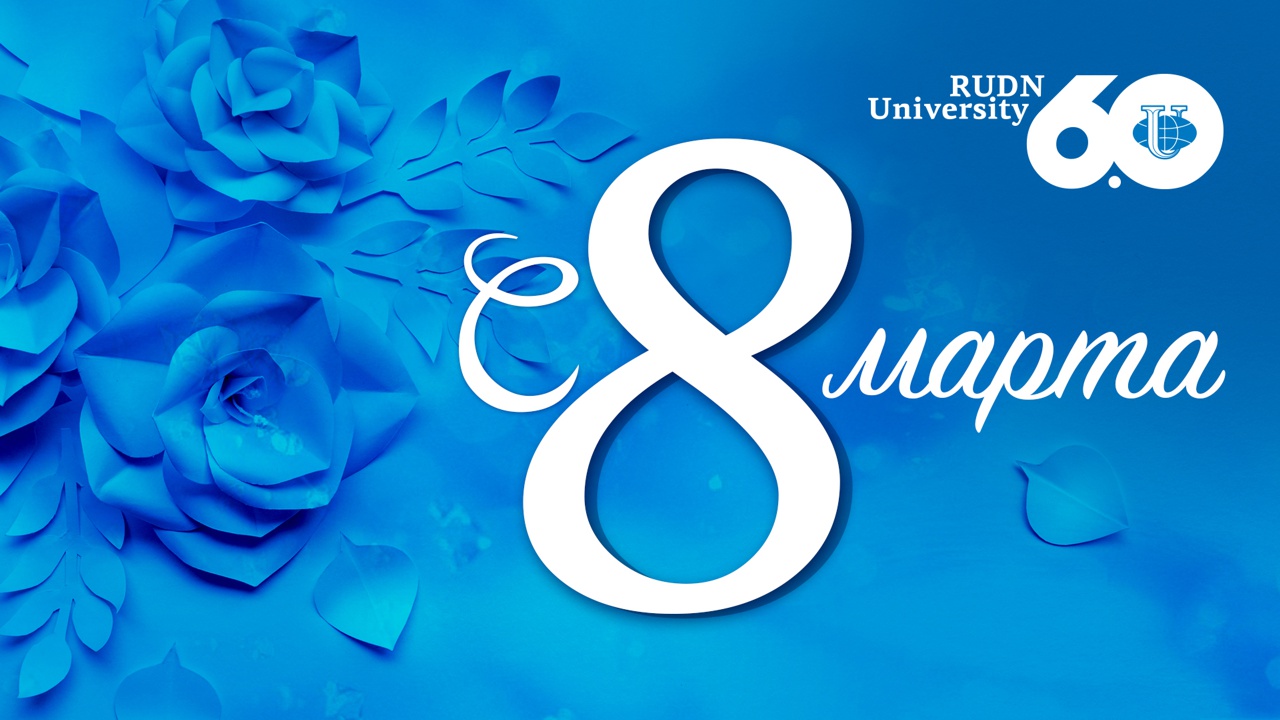 Life in RUDN
16 Aug
Results of the summer direct line of RUDN Rector with international students
August 2, Oleg Yastrebov, RUDN Rector held a traditional meeting with international students. 167 participants were online, 23 came in person, managing to discuss more than 50 issues. Read the answers to the most important ones.
Life in RUDN
24 May
"I love to create something new — I have found my place in science," Ngbala-Okpabi Obarijima Godwin Samuel, student of the Engineering Academy of RUDN University
Obarijima came from Nigeria and entered RUDN in 2016. Now he is studying in the first year of the master's program at the Engineering academy and has already managed to register a patent. Read his interview about why he decided to study in Russia, about registering a patent and about VR5 engines.
Life in RUDN
23 May
A kaleidoscope of cultures and events: what do you remember about Planet South-West 2022?
May 14, RUDN University hosted the 34th Planet South-West festival. Patrice Lumumba square gathered more than 3 thousand guests. 500 students prepared exhibitions from 61 countries and a concert of 53 numbers. The most popular groups of RUDN Interclub — from "Rhythms of Friendship" and "Rainbow" to the folk group "Krapiva" and the Caucasian Dance Studio greeted the guests with songs and dances.