"Let me congratulate you on the International Women's Day! I wish you wonderful mood, warm homes and inspiration at work! May you have a lot of sunny days in your life!" - Rector of RUDN University Vladimir Filippov
"Let me congratulate you on the International Women's Day! I wish you wonderful mood, warm homes and inspiration at work! May you have a lot of sunny days in your life!" - Rector of RUDN University Vladimir Filippov
Dear female colleagues,
Let me congratulate you on the International Women's Day! You make the world better and our life happier!
Thank you for your contribution to the development of the University and science and making future leaders!
Your beauty, charisma, flexible mind and energy amaze men.
I wish you wonderful mood, warm homes and inspiration at work!
May you have a lot of sunny days in your life!
Be happy and loved!
Rector of RUDN University, Academician of the Russian Academy of Education, Chairman of the Higher Attestation Commission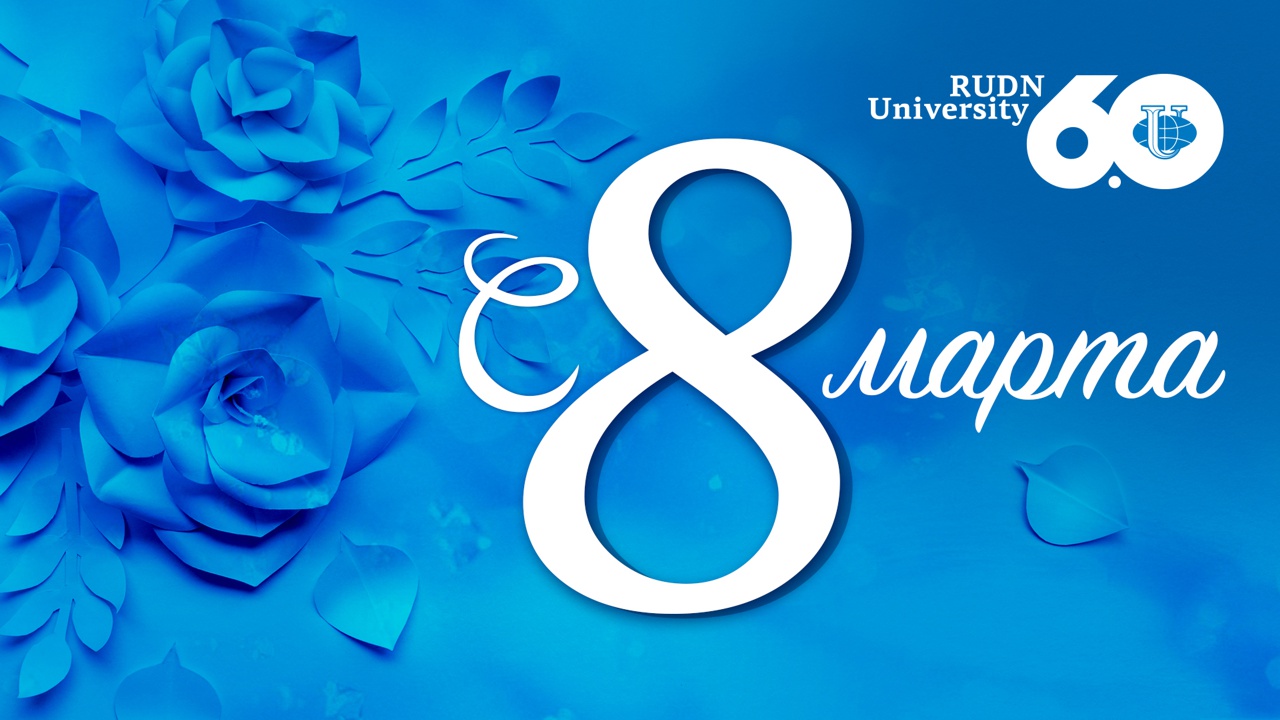 Life in RUDN
28 Nov
"Discussing how to cook paella after civil litigation classes is great," — Daria Efremova, 10-semester A — student, Law Institute
How to properly procrastinate, why a lawyer needs dancing and why working in an IT company is not the limit... Read an interview with Daria Efremova, who has been studying at RUDN Law Institute for 5 years, getting only A-grades and managing to work and relax.
Life in RUDN
18 Oct
A whole century — Human and Expert. Anna Vasilievna Lyalina is 100 years old — serving the Accounting Department, the University and Peace
Anna Vasilievna Lyalina was born on October 17, 1922. She worked at the Peoples' Friendship University from the year of its foundation. Today Anna Vasilievna turns 100 years old, 25 of which were devoted to the service to the University and 4 years to the Great Victory.
Life in RUDN
26 Sep
"As a future surgeon, I want to see the beautiful smiles of my patients," Darina Shirokova, 2022 Presidential Stipend Laureate, RUDN Dental Student
Read about the childhood dream, high technology and three-minute oral hygiene in an interview with Darina.