«Choose a healthy life!» – RUDN students and guests consult the best Moscow doctors
«Choose a healthy life!» – RUDN students and guests consult the best Moscow doctors
On the eve of the World Health Day. RUDN became a site for «Choose a healthy life!» festival, where guests could have lungs X-ray, consult a dietologist and many other doctors undergoing a thorough medical check-up at more than 30 diagnostic stations.
«We want to see our patients healthy and we are ready to show personal examples», said Alexy Abramov, Director of Medical Institute.
Doctors of N.Sklifosovsky Institute of Emergency Aid demonstrated first aid methods, specialists of Diagnostic Center #1 gave recommendations on various medical issues. RUDN students showed a dancing marathon of the peoples of the world, and the Youth Council of the Department of Health held an interactive quest.
«Moscow is doing its best to make people live longer than 80 years, you should just take care of your health", said S.Braun, Head of PR Department of the Moscow Healthcare Department.
More than 600 volunteers – medical students participated in the event making RUDN University a «territory of health».
«We are sure that doctors-volunteers should help future doctors at secondary school and universities and later support graduates at the start of professional careers», stressed Daria Belimova, RUDN Medical Institute student and Head of the Moscow regional department of «Medical volunteers».
.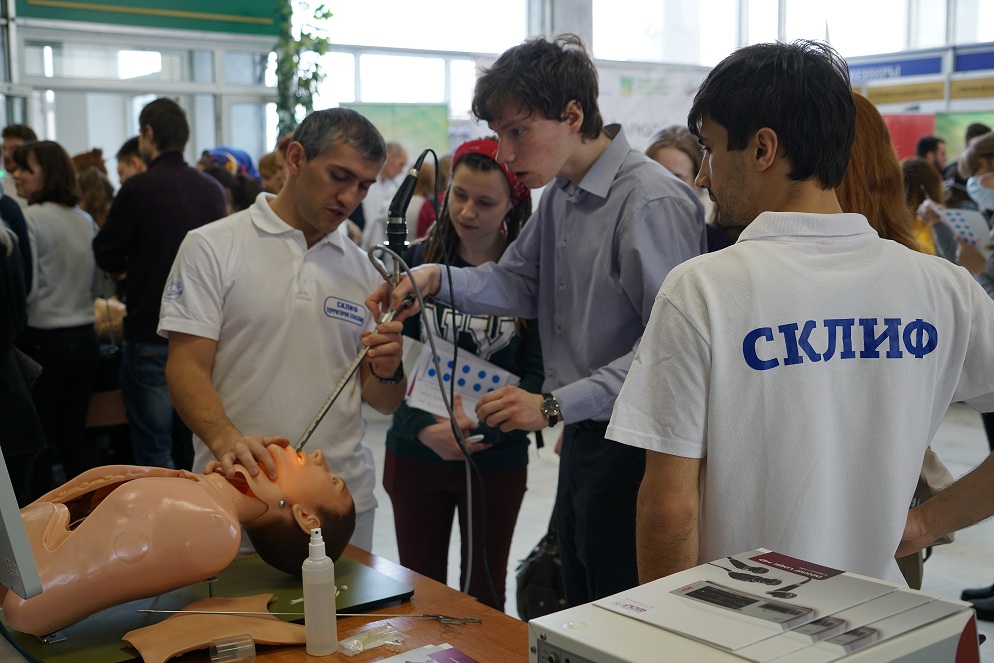 Life in RUDN
16 Aug
Results of the summer direct line of RUDN Rector with international students
August 2, Oleg Yastrebov, RUDN Rector held a traditional meeting with international students. 167 participants were online, 23 came in person, managing to discuss more than 50 issues. Read the answers to the most important ones.
Life in RUDN
24 May
"I love to create something new — I have found my place in science," Ngbala-Okpabi Obarijima Godwin Samuel, student of the Engineering Academy of RUDN University
Obarijima came from Nigeria and entered RUDN in 2016. Now he is studying in the first year of the master's program at the Engineering academy and has already managed to register a patent. Read his interview about why he decided to study in Russia, about registering a patent and about VR5 engines.
Life in RUDN
23 May
A kaleidoscope of cultures and events: what do you remember about Planet South-West 2022?
May 14, RUDN University hosted the 34th Planet South-West festival. Patrice Lumumba square gathered more than 3 thousand guests. 500 students prepared exhibitions from 61 countries and a concert of 53 numbers. The most popular groups of RUDN Interclub — from "Rhythms of Friendship" and "Rainbow" to the folk group "Krapiva" and the Caucasian Dance Studio greeted the guests with songs and dances.