«Choose a healthy life!» – RUDN students and guests consult the best Moscow doctors
«Choose a healthy life!» – RUDN students and guests consult the best Moscow doctors
On the eve of the World Health Day. RUDN became a site for «Choose a healthy life!» festival, where guests could have lungs X-ray, consult a dietologist and many other doctors undergoing a thorough medical check-up at more than 30 diagnostic stations.
«We want to see our patients healthy and we are ready to show personal examples», said Alexy Abramov, Director of Medical Institute.
Doctors of N.Sklifosovsky Institute of Emergency Aid demonstrated first aid methods, specialists of Diagnostic Center #1 gave recommendations on various medical issues. RUDN students showed a dancing marathon of the peoples of the world, and the Youth Council of the Department of Health held an interactive quest.
«Moscow is doing its best to make people live longer than 80 years, you should just take care of your health", said S.Braun, Head of PR Department of the Moscow Healthcare Department.
More than 600 volunteers – medical students participated in the event making RUDN University a «territory of health».
«We are sure that doctors-volunteers should help future doctors at secondary school and universities and later support graduates at the start of professional careers», stressed Daria Belimova, RUDN Medical Institute student and Head of the Moscow regional department of «Medical volunteers».
.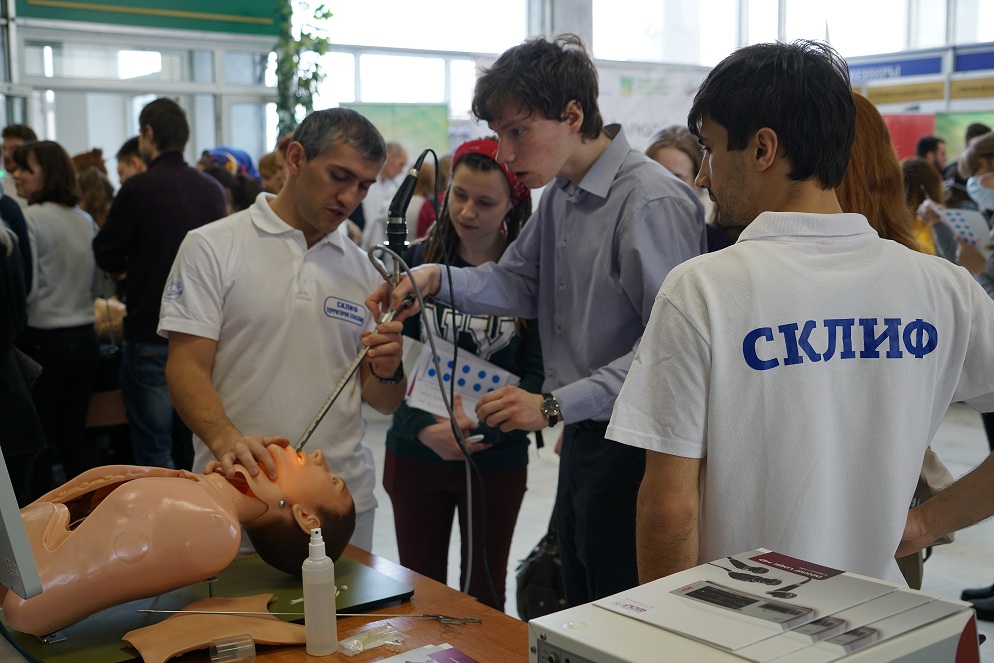 Life in RUDN
16 Mar
"Instilling love for the Russian language and Russian culture is a great happiness for me," — Milena Shcherbakova, Master student at the Russian Language Institute, RUDN University
Read an interview about the development of digital technologies, teaching and fulfilling dreams.
Life in RUDN
14 Mar
"I want to dedicate my life to the development of education in my country" Mohammad Kazim Tabasomm, international student at RUDN University
Read an interview about the Eurasian Women's Forum, a career in international relations and life in Afghanistan.
Life in RUDN
08 Mar
"I gave injections to a pygmy hedgehog," Victoria Vernust, vet student at RUDN University
Read an interview about the love for bearded dragons, fencing, important skills of a veterinarian and difficult relationships with pet owners.