«Choose a healthy life!» – RUDN students and guests consult the best Moscow doctors
«Choose a healthy life!» – RUDN students and guests consult the best Moscow doctors
On the eve of the World Health Day. RUDN became a site for «Choose a healthy life!» festival, where guests could have lungs X-ray, consult a dietologist and many other doctors undergoing a thorough medical check-up at more than 30 diagnostic stations.
«We want to see our patients healthy and we are ready to show personal examples», said Alexy Abramov, Director of Medical Institute.
Doctors of N.Sklifosovsky Institute of Emergency Aid demonstrated first aid methods, specialists of Diagnostic Center #1 gave recommendations on various medical issues. RUDN students showed a dancing marathon of the peoples of the world, and the Youth Council of the Department of Health held an interactive quest.
«Moscow is doing its best to make people live longer than 80 years, you should just take care of your health", said S.Braun, Head of PR Department of the Moscow Healthcare Department.
More than 600 volunteers – medical students participated in the event making RUDN University a «territory of health».
«We are sure that doctors-volunteers should help future doctors at secondary school and universities and later support graduates at the start of professional careers», stressed Daria Belimova, RUDN Medical Institute student and Head of the Moscow regional department of «Medical volunteers».
.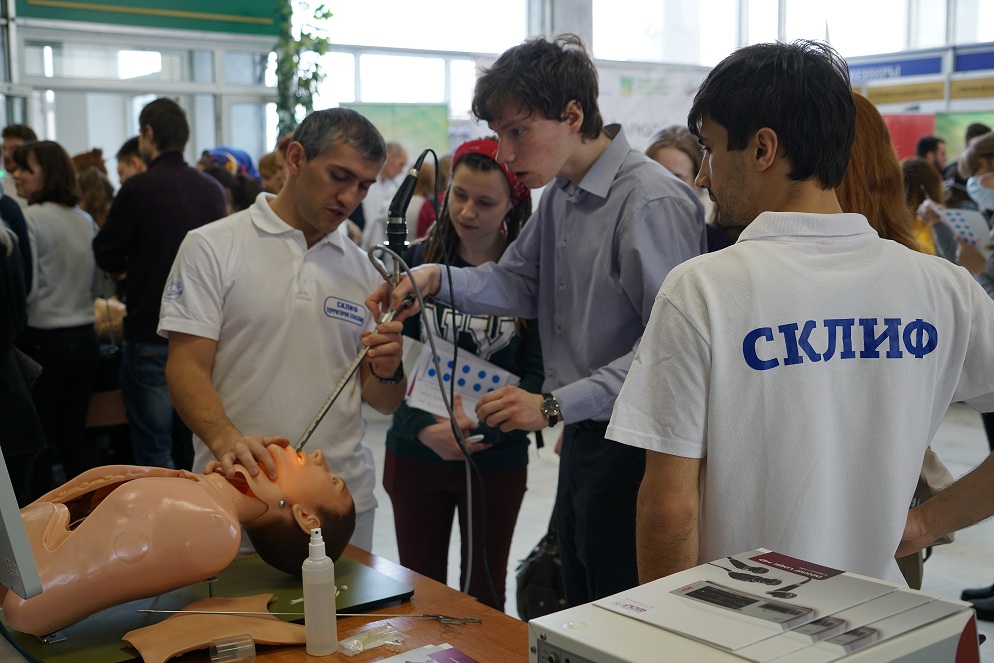 Life in RUDN
28 Nov
"Discussing how to cook paella after civil litigation classes is great," — Daria Efremova, 10-semester A — student, Law Institute
How to properly procrastinate, why a lawyer needs dancing and why working in an IT company is not the limit... Read an interview with Daria Efremova, who has been studying at RUDN Law Institute for 5 years, getting only A-grades and managing to work and relax.
Life in RUDN
18 Oct
A whole century — Human and Expert. Anna Vasilievna Lyalina is 100 years old — serving the Accounting Department, the University and Peace
Anna Vasilievna Lyalina was born on October 17, 1922. She worked at the Peoples' Friendship University from the year of its foundation. Today Anna Vasilievna turns 100 years old, 25 of which were devoted to the service to the University and 4 years to the Great Victory.
Life in RUDN
26 Sep
"As a future surgeon, I want to see the beautiful smiles of my patients," Darina Shirokova, 2022 Presidential Stipend Laureate, RUDN Dental Student
Read about the childhood dream, high technology and three-minute oral hygiene in an interview with Darina.