«Choose a healthy life!» – RUDN students and guests consult the best Moscow doctors
«Choose a healthy life!» – RUDN students and guests consult the best Moscow doctors
On the eve of the World Health Day. RUDN became a site for «Choose a healthy life!» festival, where guests could have lungs X-ray, consult a dietologist and many other doctors undergoing a thorough medical check-up at more than 30 diagnostic stations.
«We want to see our patients healthy and we are ready to show personal examples», said Alexy Abramov, Director of Medical Institute.
Doctors of N.Sklifosovsky Institute of Emergency Aid demonstrated first aid methods, specialists of Diagnostic Center #1 gave recommendations on various medical issues. RUDN students showed a dancing marathon of the peoples of the world, and the Youth Council of the Department of Health held an interactive quest.
«Moscow is doing its best to make people live longer than 80 years, you should just take care of your health", said S.Braun, Head of PR Department of the Moscow Healthcare Department.
More than 600 volunteers – medical students participated in the event making RUDN University a «territory of health».
«We are sure that doctors-volunteers should help future doctors at secondary school and universities and later support graduates at the start of professional careers», stressed Daria Belimova, RUDN Medical Institute student and Head of the Moscow regional department of «Medical volunteers».
.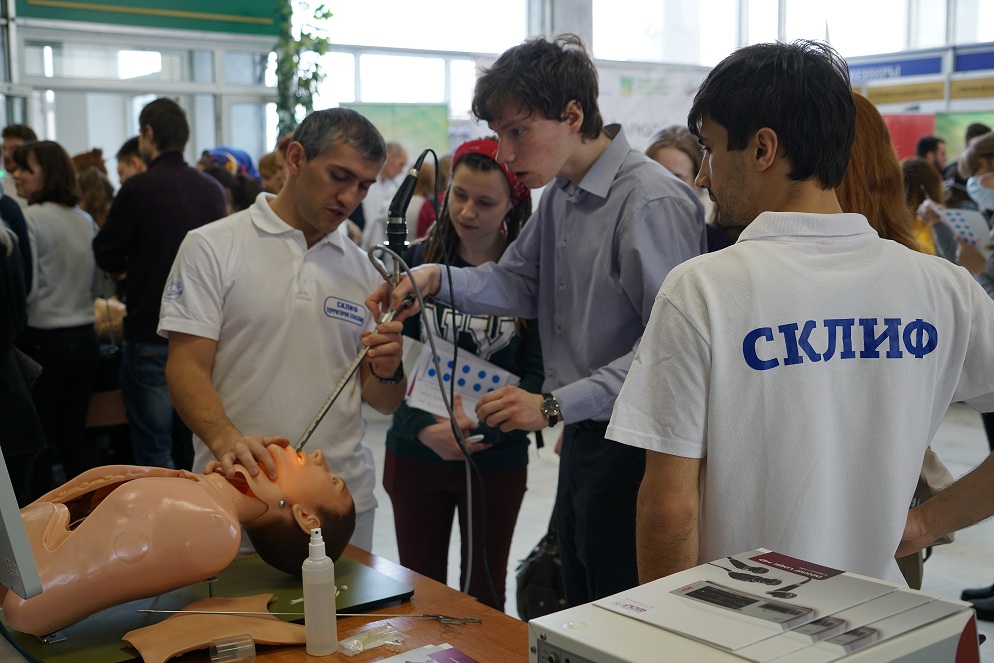 Life in RUDN
12 Jul
"I moved to Moscow with no money, so I opened a business" — Anastasia Fayzulenova, student of RUDN University' 2013
At the age of 18, Anastasia founded the Casablanca dance school, where she attracted an investment of 42 million rubles. Now 26, she has created a health management service called Checkme. In 2021, she was nominated for the "30 Most Promising Russians Under 30" ranking according to Forbes in the "Entrepreneurs" category. Read her interview to know how to run a business and achieve success, what tests entrepreneurs go through and about self-development.
Life in RUDN
21 Jun
Lingua slam 2021: everything is clear
From 12 to 18 June 2021, the second international online battle "Lingua SLAM" between Ph.D. students and students was held at the Institute of Foreign Languages of the RUDN University.
Life in RUDN
24 May
50 countries — one ticket: RUDN University send guests of the "Planet South-West" festival on a journey
Once a year, RUDN Airlines give you the opportunity to visit dozens of countries in a few hours. No visa and luggage — take only the most necessary things: a student card and good mood. RUDN University students from 50 countries introduced the guests of the "Planet South-West" festival to their cultures and traditions.