"DIY in your university!" International Student Construction Team "Meridian of Friendship" celebrates Builder's Day
"DIY in your university!" International Student Construction Team "Meridian of Friendship" celebrates Builder's Day
August 9, members of the construction team celebrated their professional holiday - Builder's Day. The Meridian of Friendship movement for 55 years has brought together hundreds of people from all over the world with a common goal - to create. "DIY in your university!" says the motto.
312 members of the International Student Construction Team "Meridian of Friendship" master new construction specialties in order to prepare university for the new school year.
Each year students repair about 27,000 m2 of the university's classroom and housing stock and improve the territory with a total area of ​​more than 7,000 m2.
"The construction team is not only summer work, but also an organization that helps students from other countries adapt to Russia, gain important skills and abilities, and of course make new friends! The experience always has practical application and helps them in the future, they can independently make repairs in their room, fix or paint something correctly", says Director of the Center for Youth Student Groups of RUDN University Mikhail Kondakov.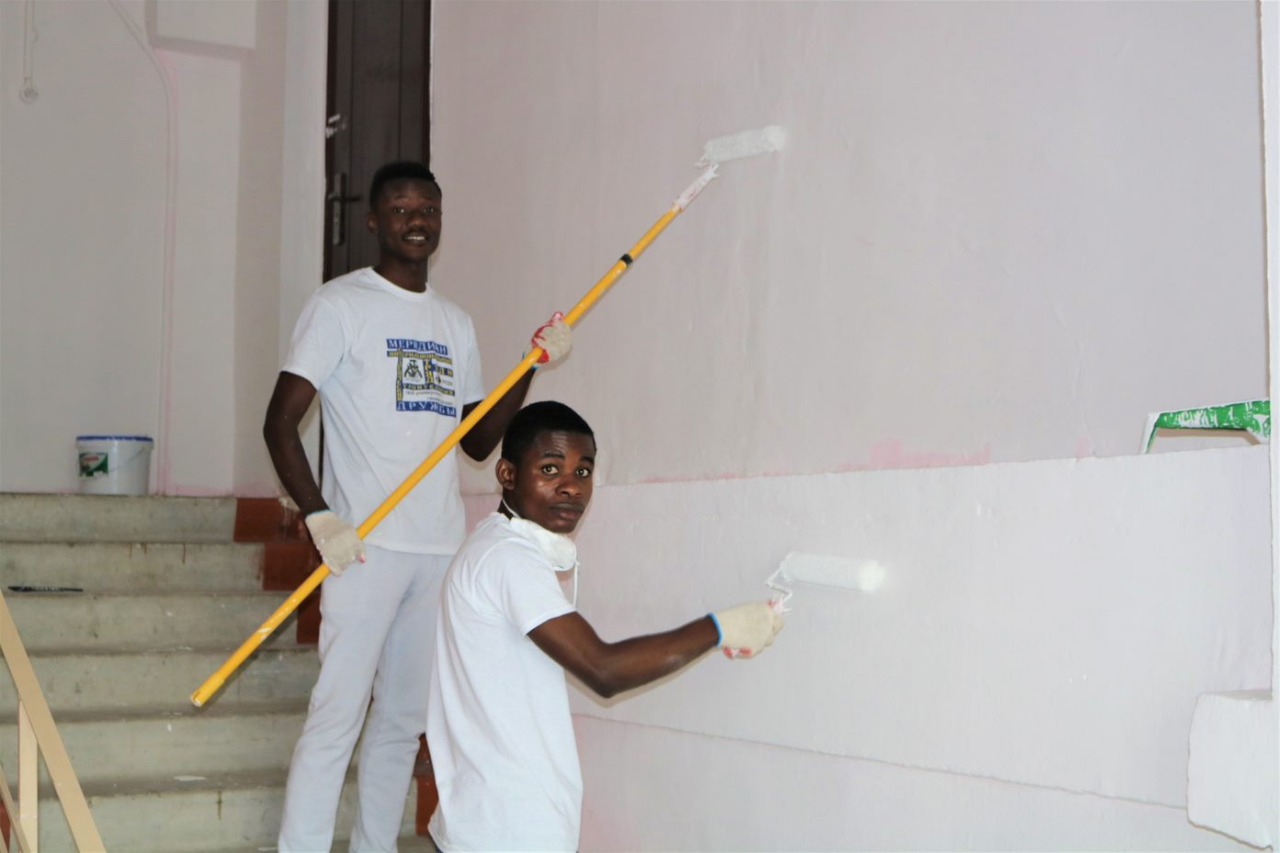 "I am grateful to the construction team for the knowledge and support that I received while working here. I remember that on my first working day I felt timid, afraid that I would not be able to correctly follow the instructions of my team leader. But the foreman became the first person to believe in me. I painted the wall, and it came out very beautiful! I was pleased that they believed in me and my enthusiasm. Since then, I gladly have taken up any difficult task. Thanks to the team for helping me to become better and give me the opportunity to develop my best qualities", Babaka Maketikala, student of the Academy of Engineering from the Democratic Republic of the Congo.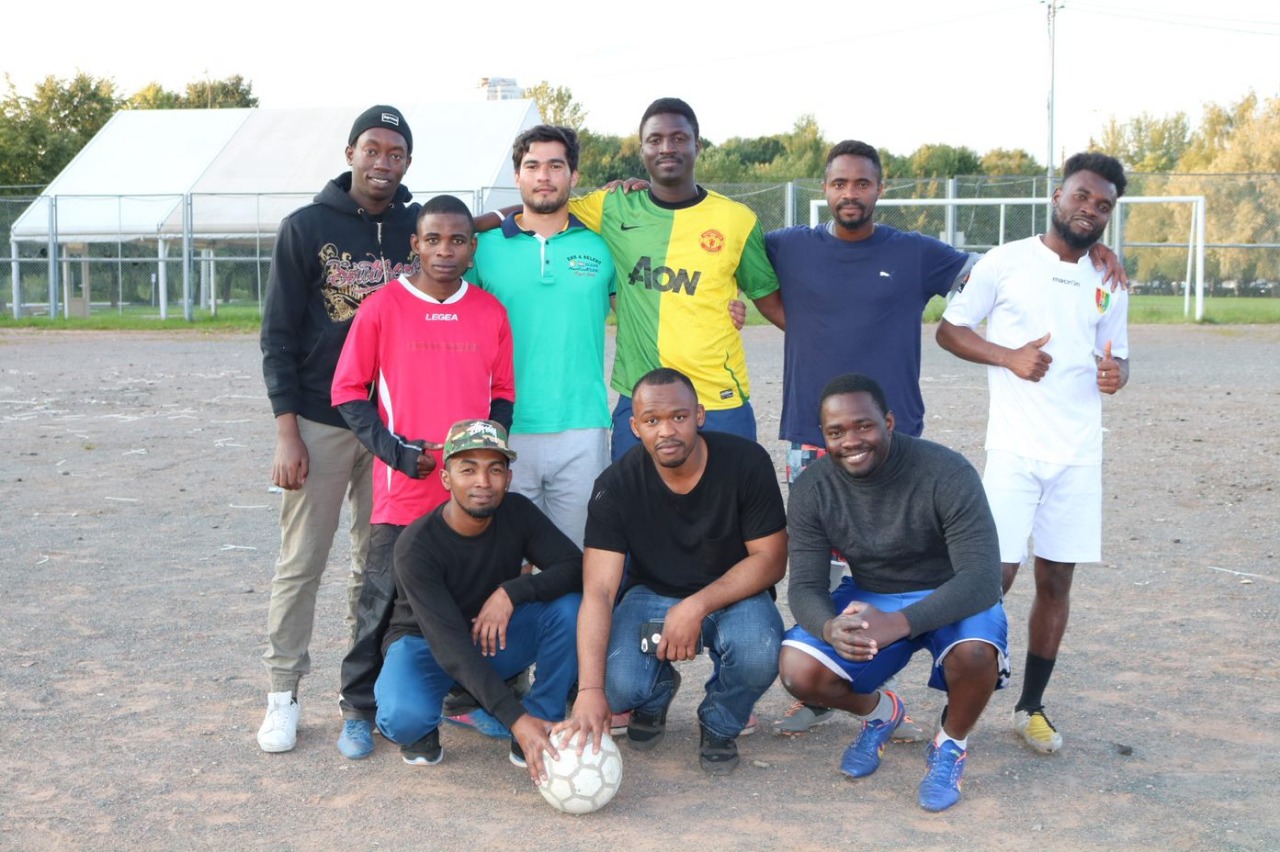 "I like the construction team for the special atmosphere of friendship and support. Students gather to repair their university with their own hands, "- Da Silva Teixeira Junior Isidro, a student of the Faculty of Science from Guinea-Bissau, a member of the " Friendship Meridian ", 3 years in the construction team.
A good tradition of the "Meridian of Friendship" has been the exchange of team members with other student units of the country. Among them, Krasnoyarsk State Medical University. Benitsiaphantouka Elid Ulrich from Madagascar, a student at the Faculty of Ecology, team leader of the "Meridian of Friendship", spoke about his first experience with visiting teams:
"I will always remember my first trip - by train, and so far from the capital, I learned to paint and work in a team. There were different situations. The funniest and at the same time a bit offensive moment was when we dug a pit, and then we were told: "Sorry, the pit is needed elsewhere." The construction team is a team that supports and cheers up at such moments. For me, the construction team is a strong and friendly family."
The movement of student construction teams is very popular among students. Every year it accepts more and more young people into its ranks. This is a great opportunity even at the training stage to get the first working experience, make money and be independent.
Congratulations to the members, foremen and commanders of the "Friendship Meridian" on Builder's Day!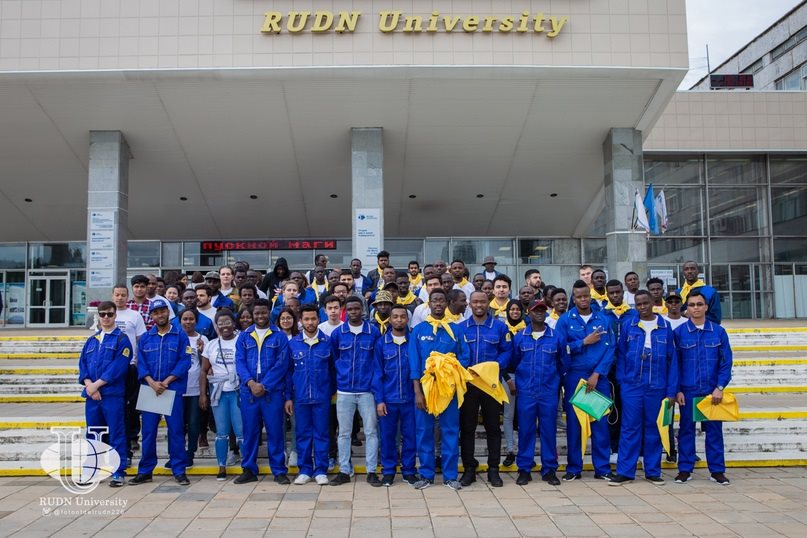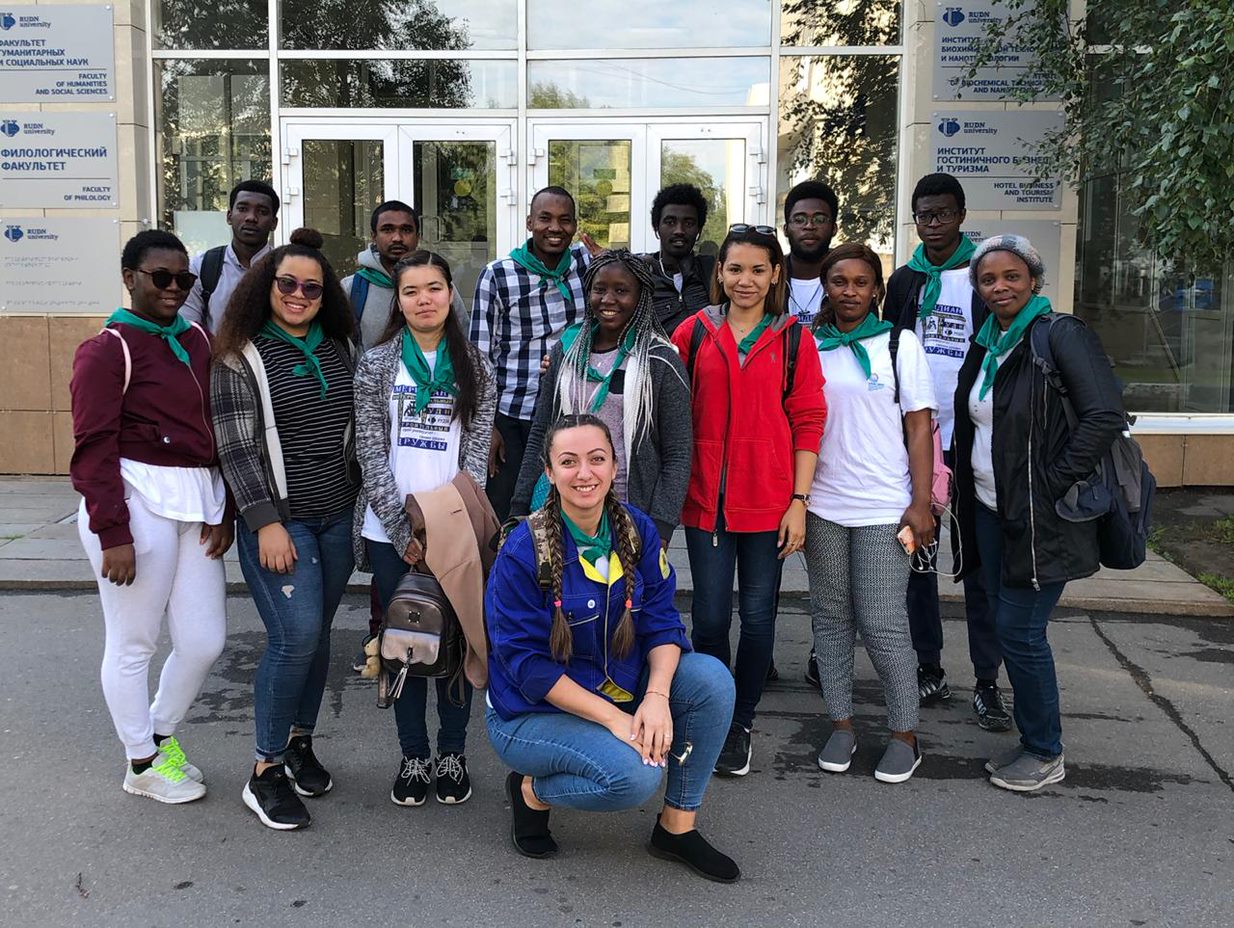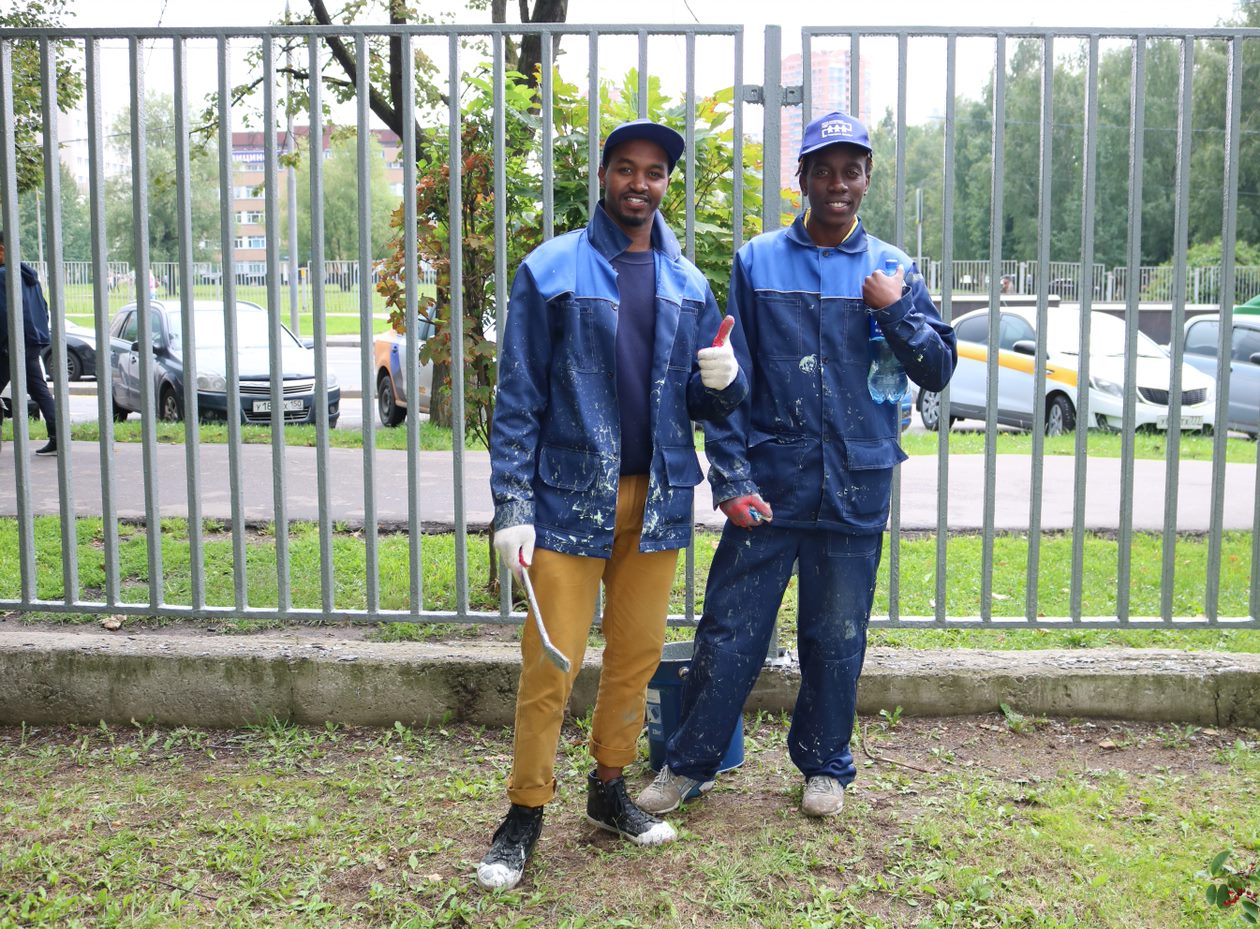 Life in RUDN
02 Dec
"I have a stool and a lampshade in my collection, as well as graphics works and paintings," Anastasia Chugunova, an excellent student of Design of the architectural environment
Our heroine chooses the Soviet avant-garde or modern depending on the mood. She believes that the most important thing in architecture is to combine practical and aesthetic approaches. She loves architectural bionics. It all started with the love for drawing. Here is the story of Anastasia Chugunova, an architecture student who has been an excellent student for 5 years.
Life in RUDN
02 Dec
"Psychology helps fight procrastination" — Polina Bodrova, 10-semester A- student at the Institute of Foreign Languages
Read an interview with Polina Bodrova, a 10 semester A- student of Psychological and Pedagogical Education about the secret of successful reports, the role of psychology in teaching and Pablo Picasso's favorite phrase.
Life in RUDN
28 Nov
"Discussing how to cook paella after civil litigation classes is great," — Daria Efremova, 10-semester A — student, Law Institute
How to properly procrastinate, why a lawyer needs dancing and why working in an IT company is not the limit... Read an interview with Daria Efremova, who has been studying at RUDN Law Institute for 5 years, getting only A-grades and managing to work and relax.