Great love for the profession and alma mater. The story of Victoria Ismagilova, an excellent student of 10 semesters of RUDN Engineering Academy
Great love for the profession and alma mater. The story of Victoria Ismagilova, an excellent student of 10 semesters of RUDN Engineering Academy
Almost every answer by Victoria is full of warm words about RUDN University, about teachers and about the entire student community. Our heroine is a future petroleum engineer. Read about why you should not divide professions into male and female, how to find an oil field using a computer and what Batman has to do with it in an interview with Victoria Ismagilova, a 10-semester A- student of the Oil and Gas Business.

Do you often hear phrases like "Wow, a girl in oil business"?
More often than "Hi! How are you?". And to knock them dead, I add that I graduated from the Engineering Academy with honors. It seems unusual to someone that a girl has chosen a technical major, but not to me. I love my major and I am good at it.
Why did you choose RUDN University?
"Discover the world in one University"... "University is a state within a state"... "Different countries, different destinies — one University!" ... How can one choose another university after such slogans? RUDN University is not like other universities, it is one of the few that is known all over the world. Becoming a part of a large and friendly international family was the cherished dream of a little girl from Kazakhstan, who made every effort to enter and get the right to call the Peoples' Friendship University of Russia my "alma mater"!
Is your major relevant today?
My major has been and will be relevant. Almost all the main spheres of human activity are associated with products that are obtained from hydrocarbon raw materials. Civilization is developing every minute, and therefore the need for fuel and oil products is growing. As long as humanity lives and progresses, the profession of a petroleum engineer will be in demand.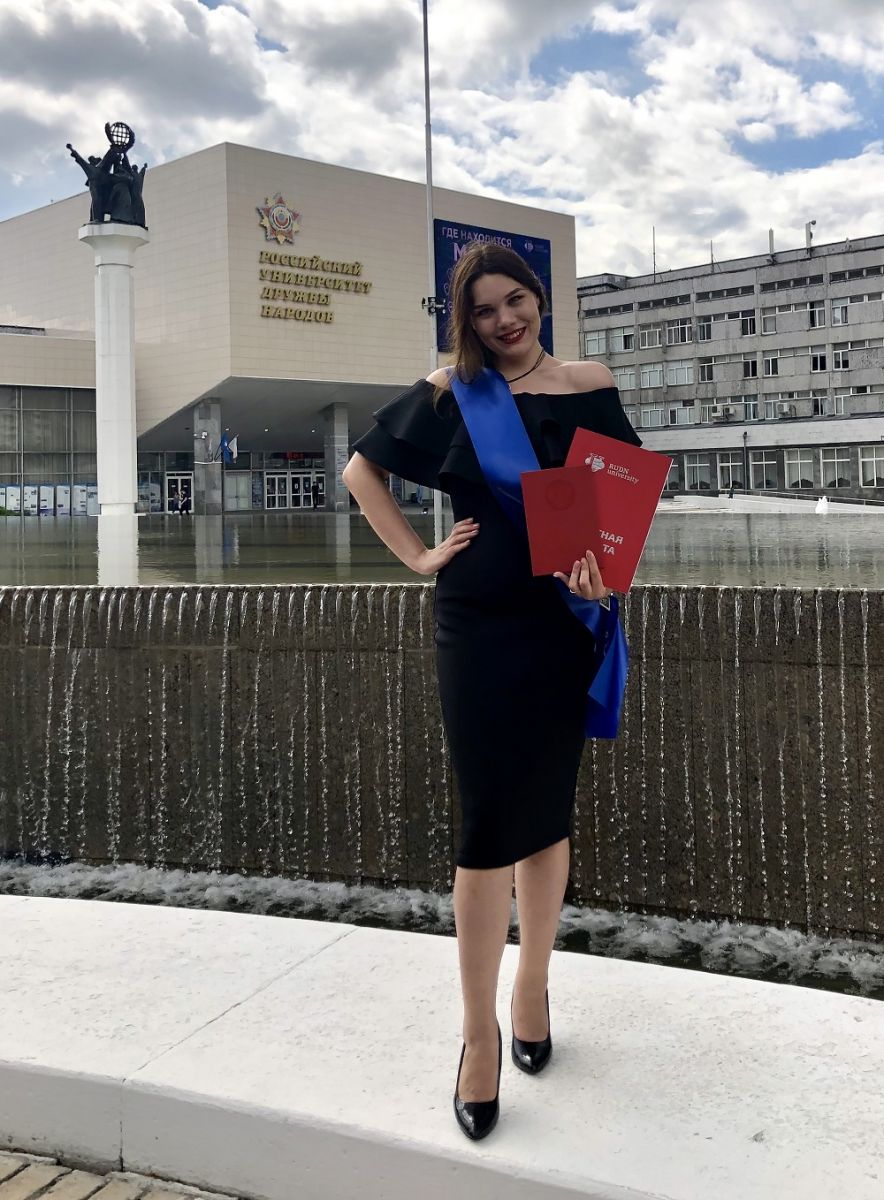 What practical skills do you already have?
I can determine on a computer by remote sensing where an oil and gas field is located, calculate the amount of reserves of this deposit, select the necessary equipment for the construction and operation of a well, use the AutoCAD digital program to model the main pipeline from the field to the processing plant and in the future profitable to sell the commodity product to the consumer.
Tell us some interesting facts about your profession.
Paraffin, which is actively used by women all over the planet for cosmetic purposes, is obtained from oil through deep purification and processing.
Archaeologists have proved that even the ancient Egyptians used oil as one of the components of the embalming mixture for dead pharaohs.
In Turkey, there is an oil refinery named "Batman".
Have you always been an excellent student?
I have always liked to study, learn something new, develop, analyze and delve into the process. I finished school with honors, but I wasn't planning to get only A-marks at the university. The motivation was the first excellent mark for the first student exam — in the history of Russia. It was 98 points out of 100 and the beginning of an interesting and tedious journey.
Is being an excellent student a goal for you? Or is high academic performance a consequence of love for learning and future profession?

That's definitely not the goal. I believe that the marks are not an indicator of intelligence. Being a real A-student means love and interest in what you do, hard work, responsibility and discipline.
Tell us about excellent students' leisure
I have never been obsessed with studying. A person should develop harmoniously in all spheres of life. After classes, I find an hour or two to sit with my friends in a cafe or take a walk around our beautiful city. Sometimes I spend the evening alone with my favorite book. I do sports regularly. Every day I start with yoga and two or three times a week I go to the pool.
Name 3 reasons to study Oil and Gas Business at RUDN University.
Professional teachers.
A large amount of knowledge.
Demand for the profession.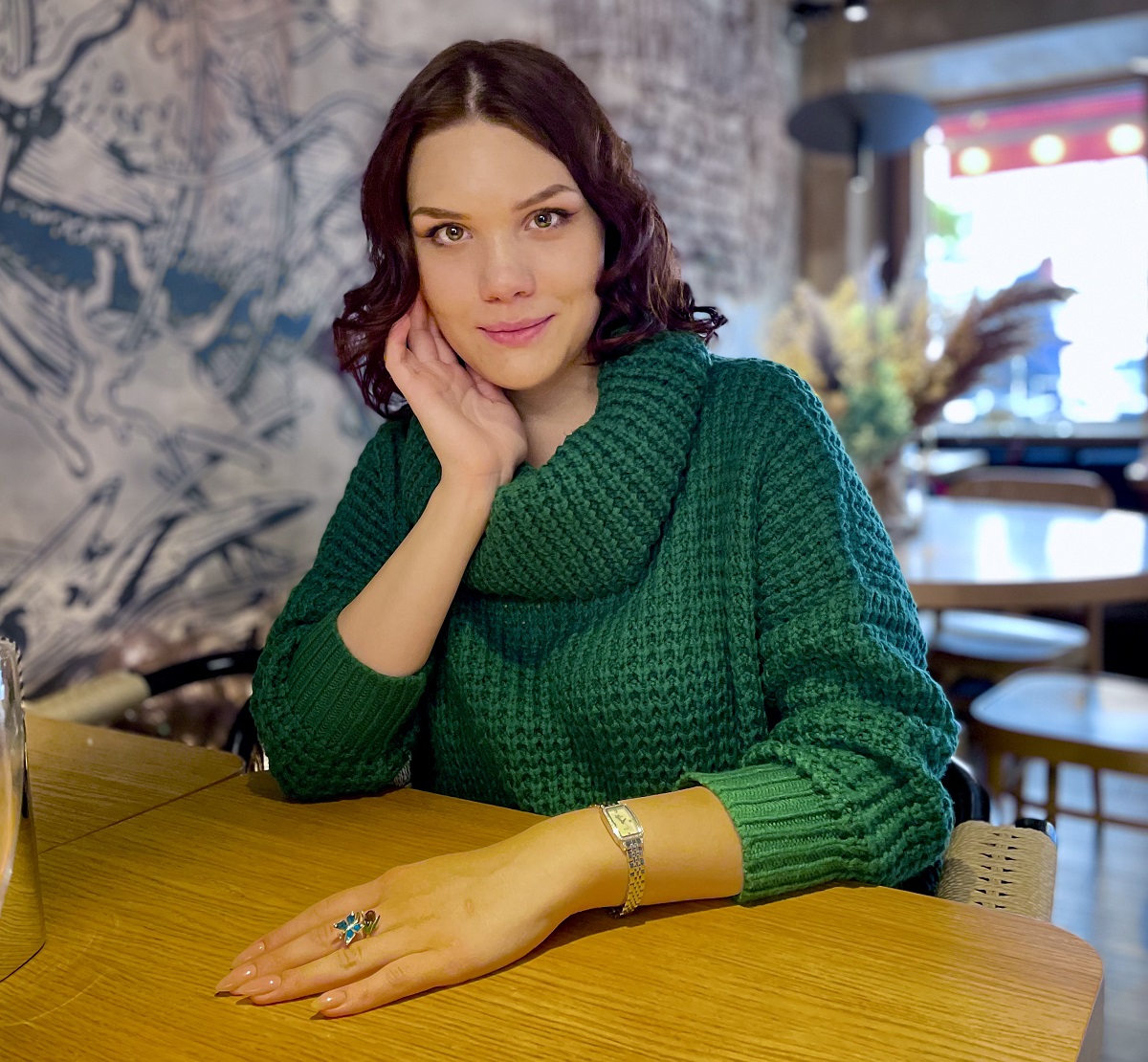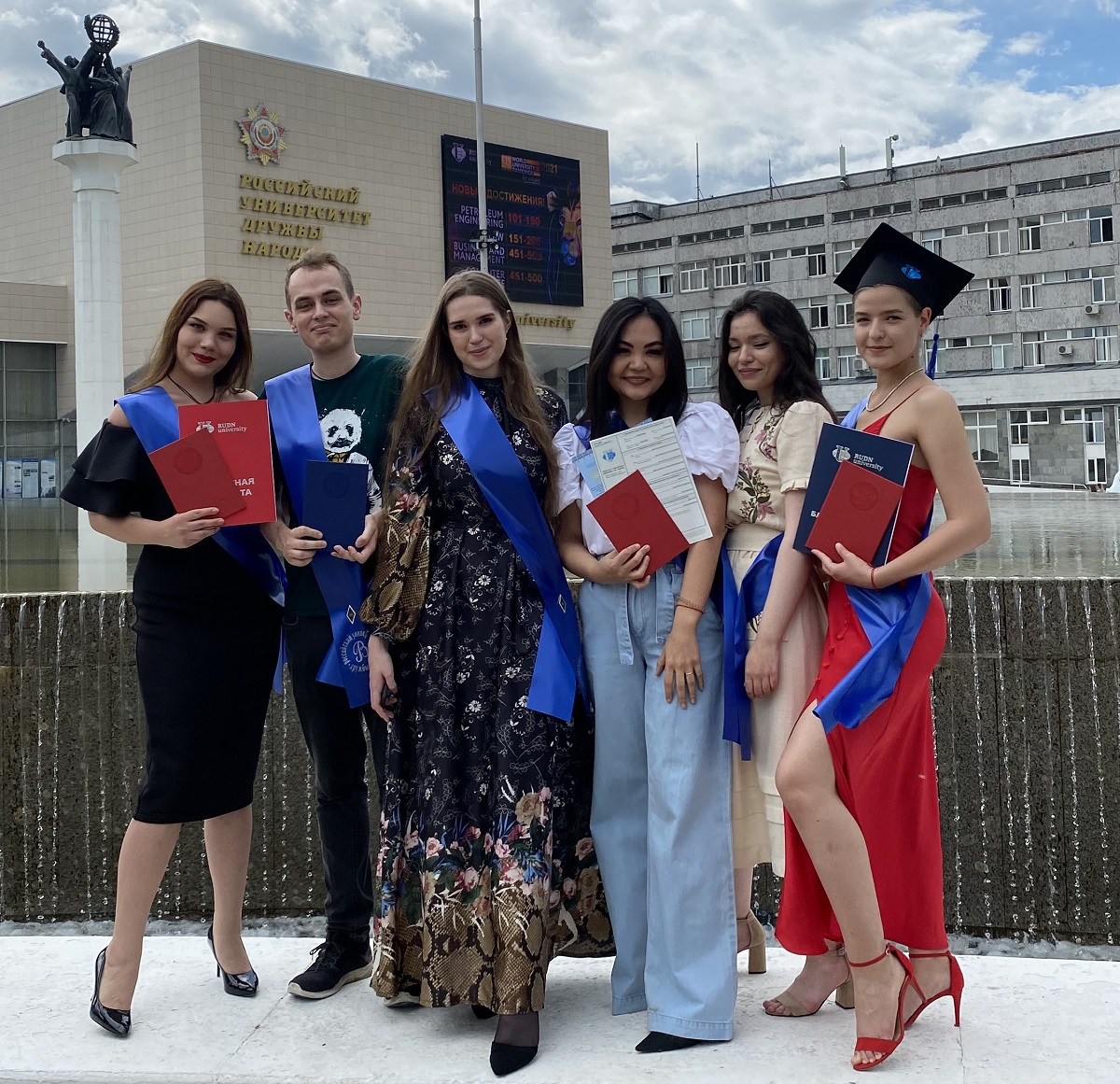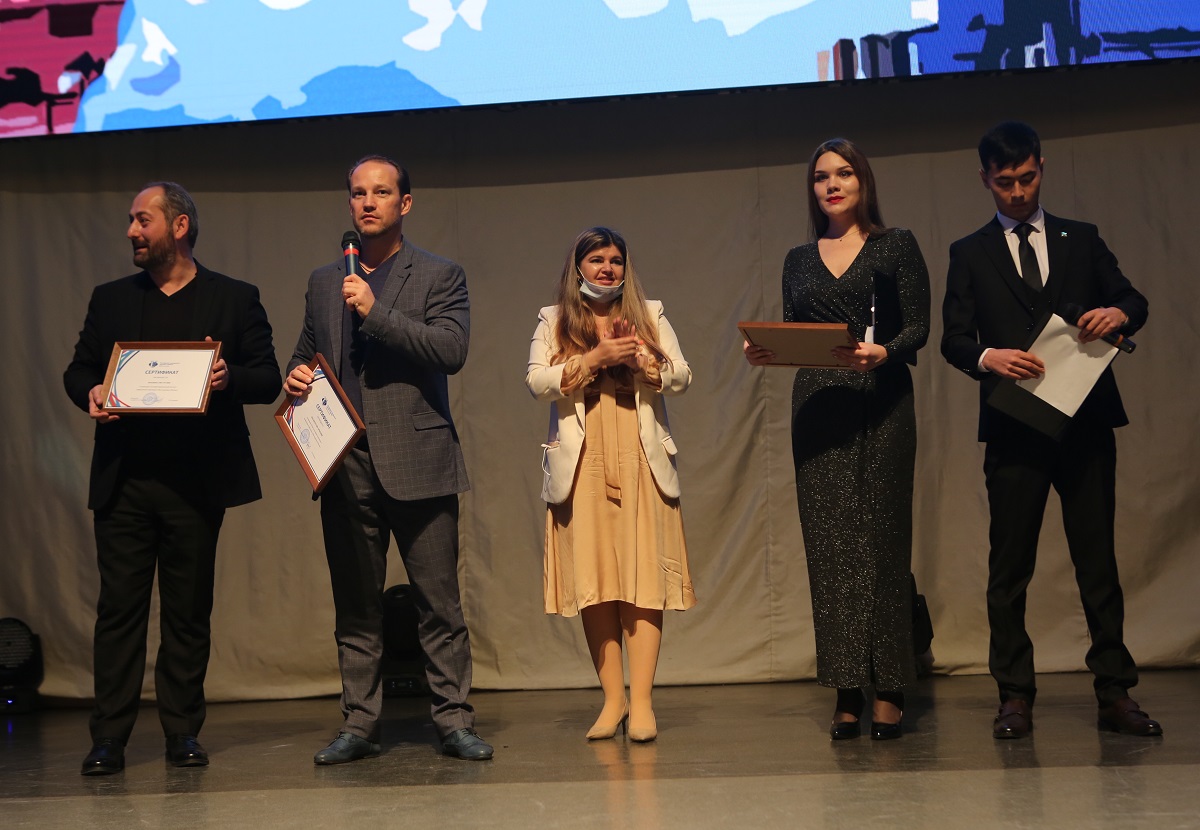 Life in RUDN
03 Aug
"In my work, the main thing is people. Whatever I design, it should be completely satisfying to society," – Morjadino Da Fonseca Vera Kruz, PhD student at the Academy of Engineering from Sao Tome and Principe
Morjadino flew from warm Sao Tome to Moscow to receive the profession of an architect of buildings and structures. He loves Khrushchev apartment buildings (5-storey buildings of the 60's), lives according to the laws of Vitruvius and wants to create something useful for society. We asked Morjadino what motivated him to move to Russia, why he chose Architecture and what project he presented at the Golden Section festival.
Life in RUDN
01 Aug
Resident of RUDN Institute of Medicine saves a man's life on board the plane
July 18, one of the passengers of Qatar Airways Moscow-Doha flight QR340 felt bad. Alaa Al Hajj, a Lebanese resident of RUDN Institute of Medicine (Traumatology and Orthopedics), who was flying on vacation, came to his aid. The young doctor provided first aid and convinced the crew to make an emergency landing at Kuwait International Airport to transfer the passenger to the medical team. Thanks to Alaa, the man remained alive.
Life in RUDN
07 Jul
Meaningful summer means comfortable academic year!
The third working semester of the International student construction brigade "Meridian of Friendship" was opened at RUDN University. Vice-Rector for Student Affairs Mikhail Katsarsky motivated the students to work, speaking about his student path in the construction team, tied bandanas to the leaders and handed out tasks.