How a Kenyan student left his mother's care and decided to change the education system in the home country
How a Kenyan student left his mother's care and decided to change the education system in the home country
The youngest of five siblings, Denis Musau Musyimi, entered RUDN master's program to feel independent. His departure from Kenya is a model of constructive rebellion. Yes, he was relieved of parental care for a while. But the son of English teachers sees his future exclusively in the academic environment.

Mathematics is not the most obvious and applied major. What influenced your choice?
I have always been interested in mathematics. I won maths contests and was one of the best students of my class in exact sciences, so my abilities were shown when I was a child. I thought about engineering after school, but purely maths has always been the field I wanted to pursue.
How did you decide to enter RUDN and move to Russia?
After completing my bachelor's degree, it was clear to me that I needed to continue my studies. There were questions about whether to stay in Kenya or go to another country. As a result, I did well at the exam and received a scholarship to study at RUDN. That chance had to be used, and the family played a great role in that decision.
So your parents supported you and pushed you to leave?
We have five children in the family, I am the youngest. My mother was always worried that there would be no one to look after me, but I'm an adult now. In fact, my parents always pushed me to continue studying abroad.
How do you see your future: what are the possible areas of activity after RUDN?
Of course, I'm going to complete the postgraduate course and, most likely, in RUDN. It's familiar atmosphere and friendly environment in here. But after my master's degree, I want to get practical experience and try teaching in Kenya. I already have some experience, I taught chemistry and mathematics to high school students. And the ultimate goal is to become a math professor. I think this is the best job for me — I see myself as a lecturer. I can say that for me teaching is not pressure, but an exchange of knowledge and energy. The global challenge is to change and improve the education system in Kenya. It's quite romantic: try to come up with a different style of teaching.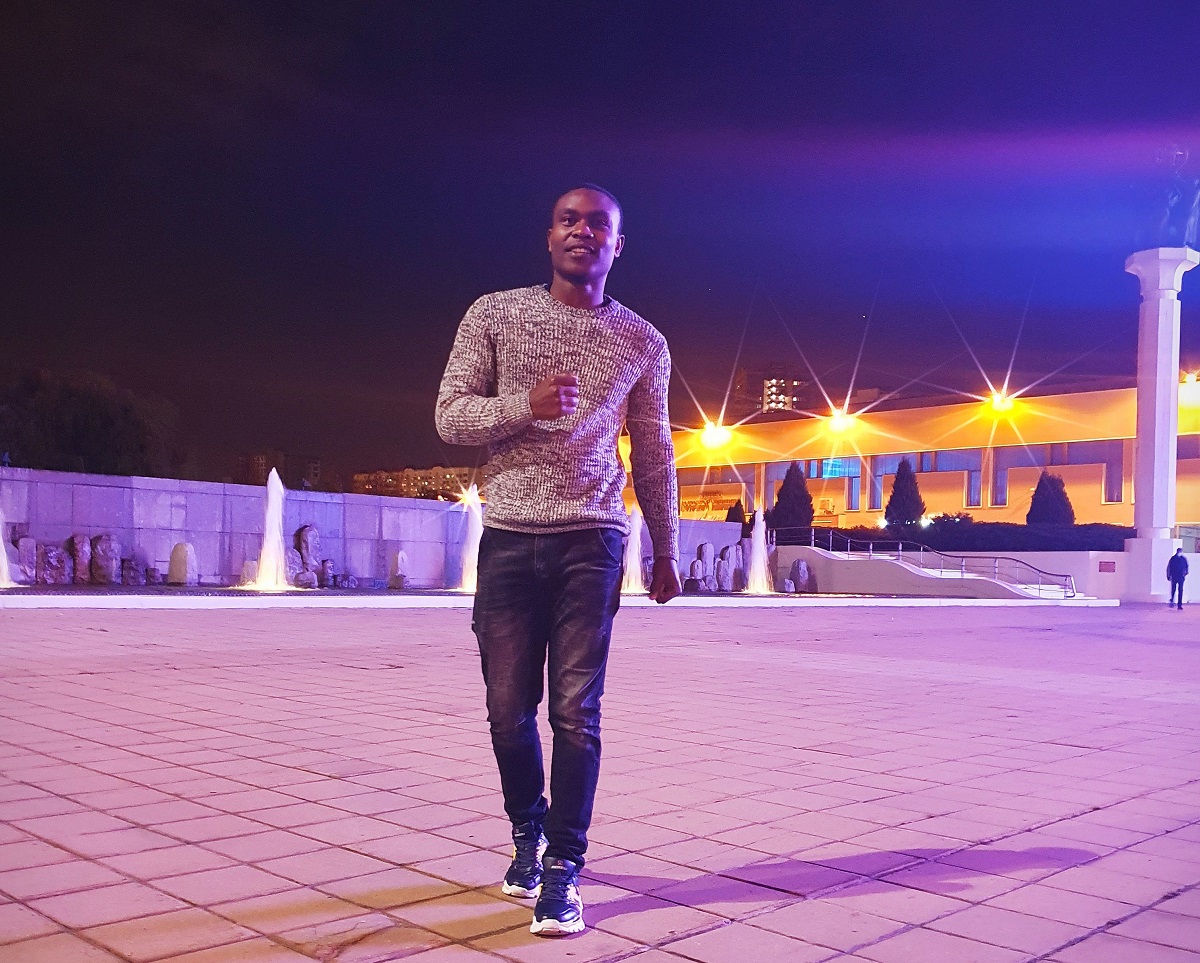 Life in RUDN
24 May
"I love to create something new — I have found my place in science," Ngbala-Okpabi Obarijima Godwin Samuel, student of the Engineering Academy of RUDN University
Obarijima came from Nigeria and entered RUDN in 2016. Now he is studying in the first year of the master's program at the Engineering academy and has already managed to register a patent. Read his interview about why he decided to study in Russia, about registering a patent and about VR5 engines.
Life in RUDN
23 May
A kaleidoscope of cultures and events: what do you remember about Planet South-West 2022?
May 14, RUDN University hosted the 34th Planet South-West festival. Patrice Lumumba square gathered more than 3 thousand guests. 500 students prepared exhibitions from 61 countries and a concert of 53 numbers. The most popular groups of RUDN Interclub — from "Rhythms of Friendship" and "Rainbow" to the folk group "Krapiva" and the Caucasian Dance Studio greeted the guests with songs and dances.
Life in RUDN
23 May
Victoria Orlova, a student at RUDN Medical Institute: During four courses of study I have been thinking "Why is the profession of a nurse so underestimated?"
It is widely believed that a nurse is supposed to give and bring. But this is absolutely not true. My name is Victoria Orlova, I am a 4th year student of the Medical Institute of the Peoples' Friendship University of Russia, majoring in "Nursing".