Knowledge of three languages and UEFA games: how to become a sports journalist, a life hack from RUDN student Mariely Mendoza
Knowledge of three languages and UEFA games: how to become a sports journalist, a life hack from RUDN student Mariely Mendoza
The position of sports columnist is usually a purely male prerogative. But the student of RUDN University Mariely Mendoza, who came from Venezuela, managed to debunk this myth. To do this, she had to learn Russian from scratch, thoroughly study sports analytics and understand the genre laws of writing reports and news. In this interview, Mariely talks about her personal records.

Journalism is one of the most popular professions. As a rule, young people are attracted to the opportunity to become famous, to act as a voice for a wide audience. But you chose a rather unusual direction for a young girl — sports journalism. What determined this choice?
Two factors played an important role: first, knowledge of the sports industry itself. As a child, I kicked the ball in the yard, and then my parents took me to the sports club. Of course, playing football has always been perceived as a hobby, and not as a start for an athlete's career. But even then, I was beginning to immerse myself in the world of sports. Today, I fully understand the specifics of this area, I am fluent in professional vocabulary, I use sports terms in reports: penalty, pressing, hat-trick. And, believe me, not all the novice sports correspondents have such a background.
And what is the second factor?
The desire to become a TV star. This is a child's dream. I remember myself as a girl watching sports reports of young presenters from the scene of events: matches, competitions, and it caused a storm of emotions. In part, it was the child's admiration that stimulated me not to be afraid to make a certain adventurous decision — to learn to work on air.
Have you managed to preserve these feelings now?
Of course! And with them I realized that the star of silver screen should keep in mind not only the latest news and facts. I can analyze the games of the Champions League, I know the personal records of many players of top football clubs, I know how to build a report so as to hold the viewer's attention for as long as possible, and keep the intrigue of the game to the last. And such skills are necessary not only for sports journalism.
Have you already had to test yourself in the real case?
Yes, during an internship in Moscow on the TV channel Hispantv.
An Iranian-Spanish news channel, if I'm not mistaken?
Right. An internship on this channel has become a real professional challenge. Of course, there were curators who always helped me with writing news and articles, and creating reports. I am especially grateful to my senior colleague from Ecuador. The internship allowed me to refine the previously acquired knowledge. And in the end, I was able to complete my CV with articles written in Spanish, English, and Russian.
You speak great Russian. How long did it take you to reach this level?
This is the result of three years of hard work. At first, I didn't sleep for days and nights. I panicked because I started learning the language a few months later than other students did, because I was delayed in Venezuela. I had to catch up with the group, and I only saw sticks instead of letters. Different alphabet, unusual pronunciation, not to mention reading and writing. But I gathered my strength and quickly got involved, of course, RUDN professors helped a lot. So the mission was possible!
And yet student life is not just about exams and internships?
Of course not! Student days are a special creative environment. Especially in RUDN, where students come from all over the world, with their own culture and worldview. Recently, together with students from Bolivia and Palestine, we came up with a dance and showed it during a big concert. And I think it was a success.
Did you have to leave your main childhood hobby — football, in Venezuela?
Football stays with me forever, even in Moscow. Of course, when it's warm, I go out on the University football field with the ball.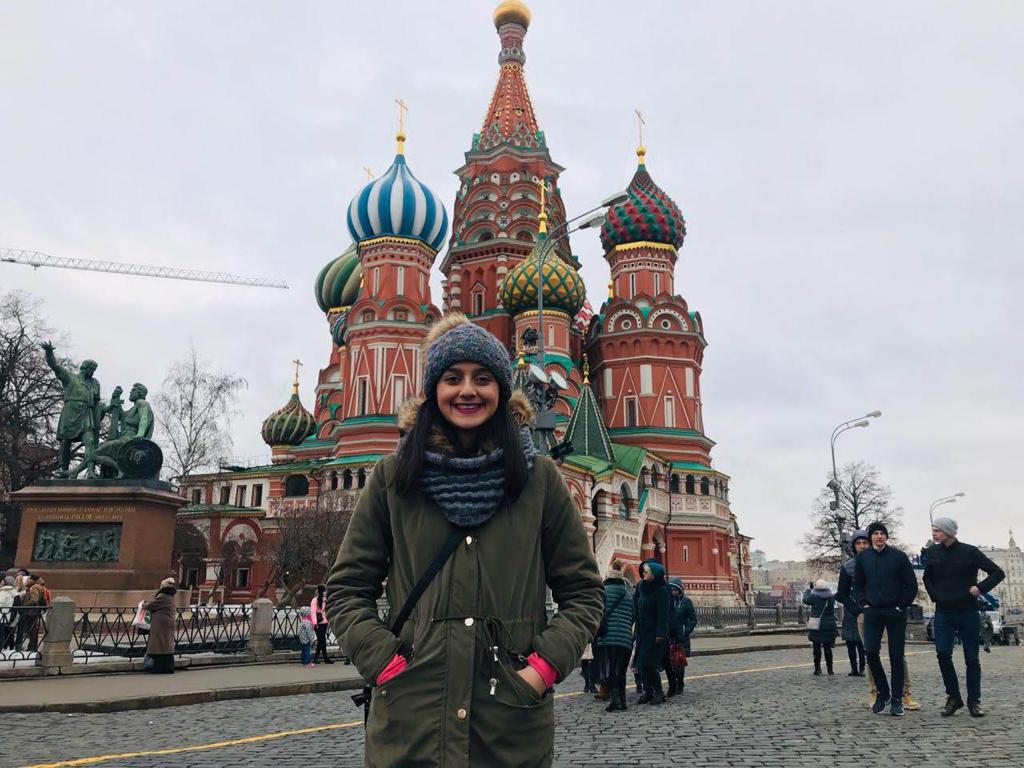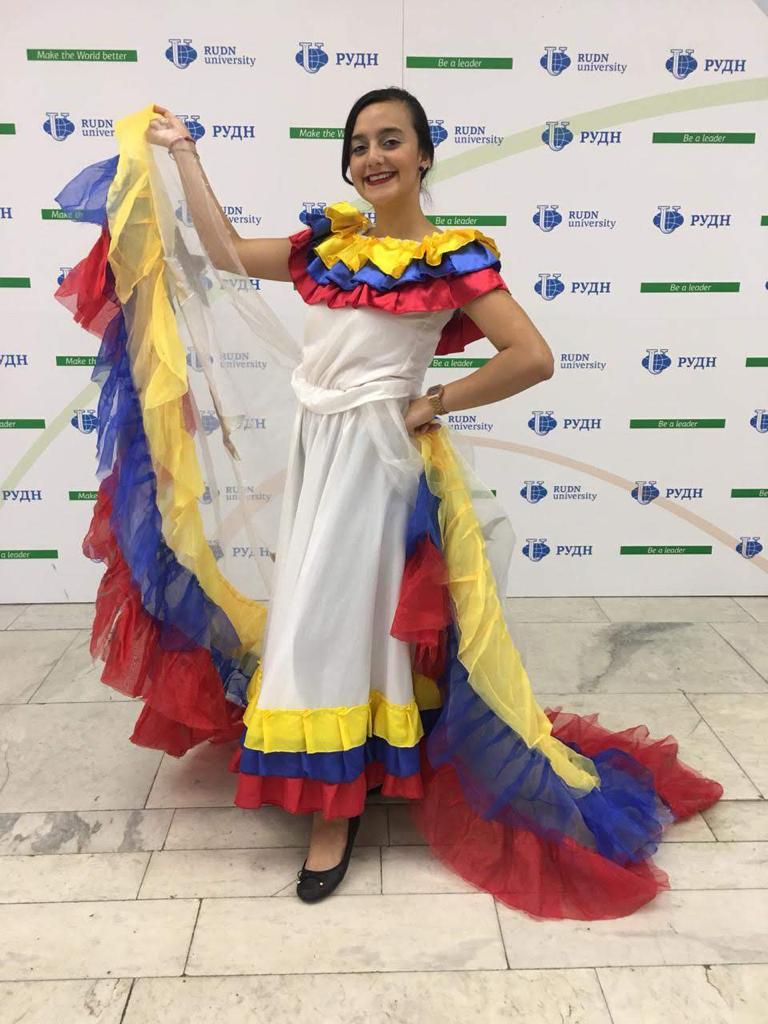 Life in RUDN
16 Mar
"Instilling love for the Russian language and Russian culture is a great happiness for me," — Milena Shcherbakova, Master student at the Russian Language Institute, RUDN University
Read an interview about the development of digital technologies, teaching and fulfilling dreams.
Life in RUDN
14 Mar
"I want to dedicate my life to the development of education in my country" Mohammad Kazim Tabasomm, international student at RUDN University
Read an interview about the Eurasian Women's Forum, a career in international relations and life in Afghanistan.
Life in RUDN
08 Mar
"I gave injections to a pygmy hedgehog," Victoria Vernust, vet student at RUDN University
Read an interview about the love for bearded dragons, fencing, important skills of a veterinarian and difficult relationships with pet owners.