Professor Emeritus of RUDN Zhanna Kobalava celebrates her anniversary
Honored Scientist of the Russian Federation, Professor Emeritus of RUDN Zhanna Kobalava celebrates her 60th birthday.
We sincerely congratulate you on your anniversary wishing you many happy returns of the day and new scientific achievements!
Zhanna Kobalava is the author of more than 400 scientific articles published in Russian and foreign journals, and various works, including 10 monographs. She is among the top 100 most quoted Russian scientists according to elibrary.ru
Zhanna Davidovna was born in 1958, in the city of Tkvarcheli (Abkhazia).
In 1978, she entered Patrice Lumumba University of Peoples' Friendship to major in General Medicine and graduate with honors.
1989 - defended her thesis on "Clinically important aspects of pharmacodynamics of clonidine in hypertension".
1997 - received the title of Doctor of medical sciences.
In 2005, she headed the department of propedeutics of internal diseases of the Medical faculty of the RUDN University.
12 years later she is Head of the department of internal diseases with a course of cardiology and functional diagnostics of RUDN. She also heads the department of cardiology and clinical pharmacology of the Faculty of advanced training of medical workers.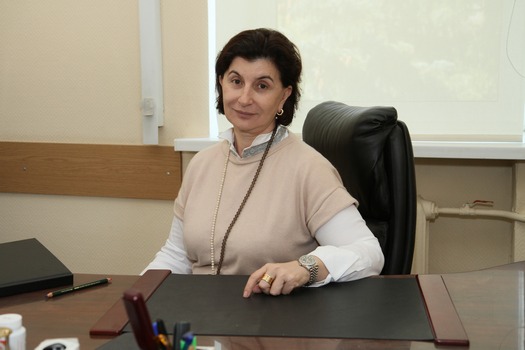 Life in RUDN
28 Nov
"Discussing how to cook paella after civil litigation classes is great," — Daria Efremova, 10-semester A — student, Law Institute
How to properly procrastinate, why a lawyer needs dancing and why working in an IT company is not the limit... Read an interview with Daria Efremova, who has been studying at RUDN Law Institute for 5 years, getting only A-grades and managing to work and relax.
Life in RUDN
18 Oct
A whole century — Human and Expert. Anna Vasilievna Lyalina is 100 years old — serving the Accounting Department, the University and Peace
Anna Vasilievna Lyalina was born on October 17, 1922. She worked at the Peoples' Friendship University from the year of its foundation. Today Anna Vasilievna turns 100 years old, 25 of which were devoted to the service to the University and 4 years to the Great Victory.
Life in RUDN
26 Sep
"As a future surgeon, I want to see the beautiful smiles of my patients," Darina Shirokova, 2022 Presidential Stipend Laureate, RUDN Dental Student
Read about the childhood dream, high technology and three-minute oral hygiene in an interview with Darina.