Professor Emeritus of RUDN Zhanna Kobalava celebrates her anniversary
Honored Scientist of the Russian Federation, Professor Emeritus of RUDN Zhanna Kobalava celebrates her 60th birthday.
We sincerely congratulate you on your anniversary wishing you many happy returns of the day and new scientific achievements!
Zhanna Kobalava is the author of more than 400 scientific articles published in Russian and foreign journals, and various works, including 10 monographs. She is among the top 100 most quoted Russian scientists according to elibrary.ru
Zhanna Davidovna was born in 1958, in the city of Tkvarcheli (Abkhazia).
In 1978, she entered Patrice Lumumba University of Peoples' Friendship to major in General Medicine and graduate with honors.
1989 - defended her thesis on "Clinically important aspects of pharmacodynamics of clonidine in hypertension".
1997 - received the title of Doctor of medical sciences.
In 2005, she headed the department of propedeutics of internal diseases of the Medical faculty of the RUDN University.
12 years later she is Head of the department of internal diseases with a course of cardiology and functional diagnostics of RUDN. She also heads the department of cardiology and clinical pharmacology of the Faculty of advanced training of medical workers.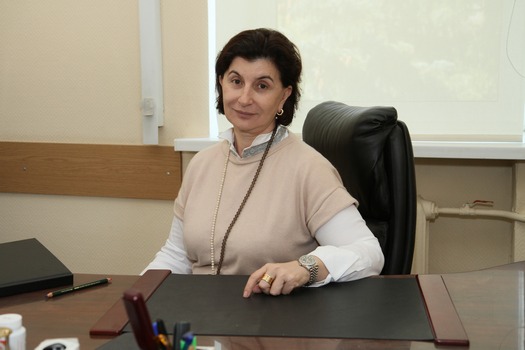 Life in RUDN
03 Aug
"In my work, the main thing is people. Whatever I design, it should be completely satisfying to society," – Morjadino Da Fonseca Vera Kruz, PhD student at the Academy of Engineering from Sao Tome and Principe
Morjadino flew from warm Sao Tome to Moscow to receive the profession of an architect of buildings and structures. He loves Khrushchev apartment buildings (5-storey buildings of the 60's), lives according to the laws of Vitruvius and wants to create something useful for society. We asked Morjadino what motivated him to move to Russia, why he chose Architecture and what project he presented at the Golden Section festival.
Life in RUDN
01 Aug
Resident of RUDN Institute of Medicine saves a man's life on board the plane
July 18, one of the passengers of Qatar Airways Moscow-Doha flight QR340 felt bad. Alaa Al Hajj, a Lebanese resident of RUDN Institute of Medicine (Traumatology and Orthopedics), who was flying on vacation, came to his aid. The young doctor provided first aid and convinced the crew to make an emergency landing at Kuwait International Airport to transfer the passenger to the medical team. Thanks to Alaa, the man remained alive.
Life in RUDN
07 Jul
Meaningful summer means comfortable academic year!
The third working semester of the International student construction brigade "Meridian of Friendship" was opened at RUDN University. Vice-Rector for Student Affairs Mikhail Katsarsky motivated the students to work, speaking about his student path in the construction team, tied bandanas to the leaders and handed out tasks.