Professor Emeritus of RUDN Zhanna Kobalava celebrates her anniversary
Honored Scientist of the Russian Federation, Professor Emeritus of RUDN Zhanna Kobalava celebrates her 60th birthday.
We sincerely congratulate you on your anniversary wishing you many happy returns of the day and new scientific achievements!
Zhanna Kobalava is the author of more than 400 scientific articles published in Russian and foreign journals, and various works, including 10 monographs. She is among the top 100 most quoted Russian scientists according to elibrary.ru
Zhanna Davidovna was born in 1958, in the city of Tkvarcheli (Abkhazia).
In 1978, she entered Patrice Lumumba University of Peoples' Friendship to major in General Medicine and graduate with honors.
1989 - defended her thesis on "Clinically important aspects of pharmacodynamics of clonidine in hypertension".
1997 - received the title of Doctor of medical sciences.
In 2005, she headed the department of propedeutics of internal diseases of the Medical faculty of the RUDN University.
12 years later she is Head of the department of internal diseases with a course of cardiology and functional diagnostics of RUDN. She also heads the department of cardiology and clinical pharmacology of the Faculty of advanced training of medical workers.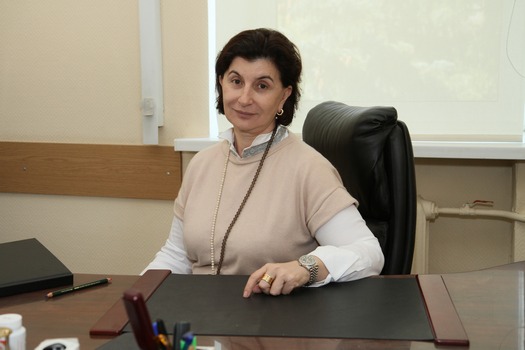 Life in RUDN
16 Aug
Results of the summer direct line of RUDN Rector with international students
August 2, Oleg Yastrebov, RUDN Rector held a traditional meeting with international students. 167 participants were online, 23 came in person, managing to discuss more than 50 issues. Read the answers to the most important ones.