Professor Emeritus of RUDN Zhanna Kobalava celebrates her anniversary
Honored Scientist of the Russian Federation, Professor Emeritus of RUDN Zhanna Kobalava celebrates her 60th birthday.
We sincerely congratulate you on your anniversary wishing you many happy returns of the day and new scientific achievements!
Zhanna Kobalava is the author of more than 400 scientific articles published in Russian and foreign journals, and various works, including 10 monographs. She is among the top 100 most quoted Russian scientists according to elibrary.ru
Zhanna Davidovna was born in 1958, in the city of Tkvarcheli (Abkhazia).
In 1978, she entered Patrice Lumumba University of Peoples' Friendship to major in General Medicine and graduate with honors.
1989 - defended her thesis on "Clinically important aspects of pharmacodynamics of clonidine in hypertension".
1997 - received the title of Doctor of medical sciences.
In 2005, she headed the department of propedeutics of internal diseases of the Medical faculty of the RUDN University.
12 years later she is Head of the department of internal diseases with a course of cardiology and functional diagnostics of RUDN. She also heads the department of cardiology and clinical pharmacology of the Faculty of advanced training of medical workers.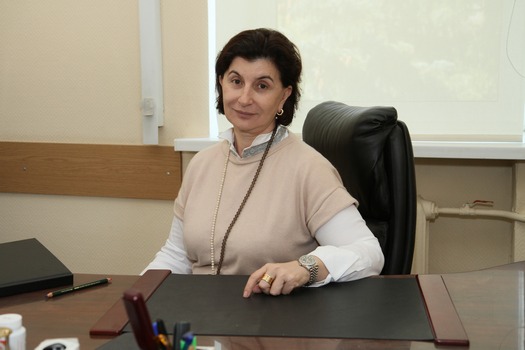 Life in RUDN
24 May
50 countries — one ticket: RUDN University send guests of the "Planet South-West" festival on a journey
Once a year, RUDN Airlines give you the opportunity to visit dozens of countries in a few hours. No visa and luggage — take only the most necessary things: a student card and good mood. RUDN University students from 50 countries introduced the guests of the "Planet South-West" festival to their cultures and traditions.
Life in RUDN
24 May
"In Moscow, students are serious people, and in Georgia, young people are more fun" — Anna Khotivrishvili, postgraduate student of the Faculty of Humanities and Social Sciences
Anna was born and raised in Tbilisi in the area of ​​sulfur baths, once visited by Alexander Pushkin and Mikhail Lermontov. Read in the interview about international relations, why they are important and how not to give up with closed borders — in an.
Life in RUDN
20 May
"Delicious chemistry": how a PhD student from RUDN learned to use his chemistry skills in cooking dishes
What sets chemistry apart from other natural sciences is the ability to get creative and find amazing solutions to long known problems.