"If there is a chance, you need to take it": a student of the Faculty of Science Da Silva Teixeira Junior Isidru speaks about life, work and professional plans
"If there is a chance, you need to take it": a student of the Faculty of Science Da Silva Teixeira Junior Isidru speaks about life, work and professional plans
Computer technologies and folk songs, creation of sites and dancing on the stage, love for the programming language and Russian folklore ... Da Silva Teixeira Junior Isidru, a 3rd year student of the Faculty of Science, direction of Applied Mathematics and Computer Science, spoke on his decision to study in Russia and how this has changed his life.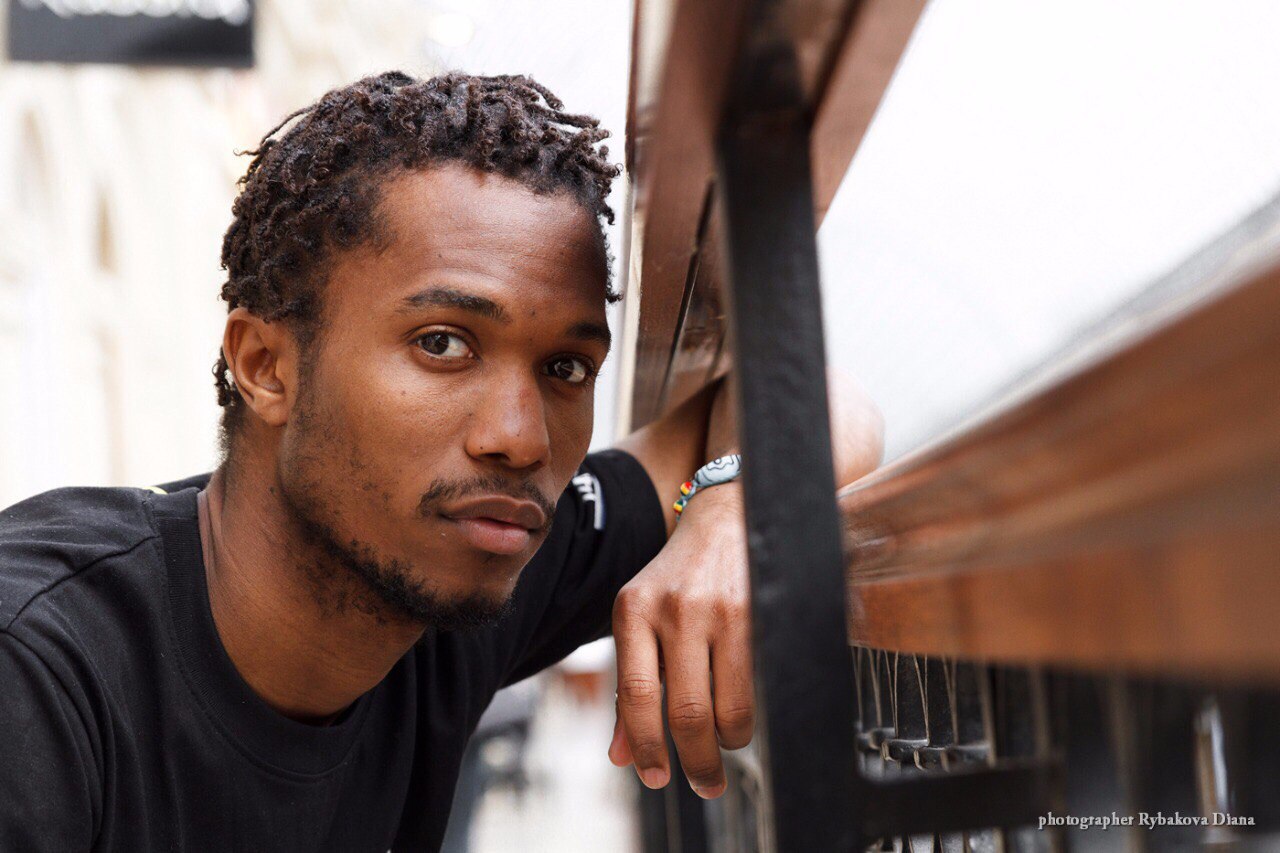 I entered RUDN University thanks to my mother. She learned about the university and encoraged me to go to Russia. At first I didn't like this idea, because I wanted to stay and work and live for the good of my country, but my mother convinced me that having received quality education I can return to my homeland and improve it.
At first it was very difficult for me. Guinea-Bissau has a hot climate, and when I flew to Russia, it was winter. I had to buy a lot of warm clothes. The most difficult for me was the language, I could not speak with anyone. A month after my arrival, I wanted to return home, but my curiosity and desire to try something new turned out to be stronger, and I continued my studies. The guys from the Association of African Students at RUDN University helped me to adapt - we met at the airport, they showed the university, the hostel, and together we prepared the necessary documents.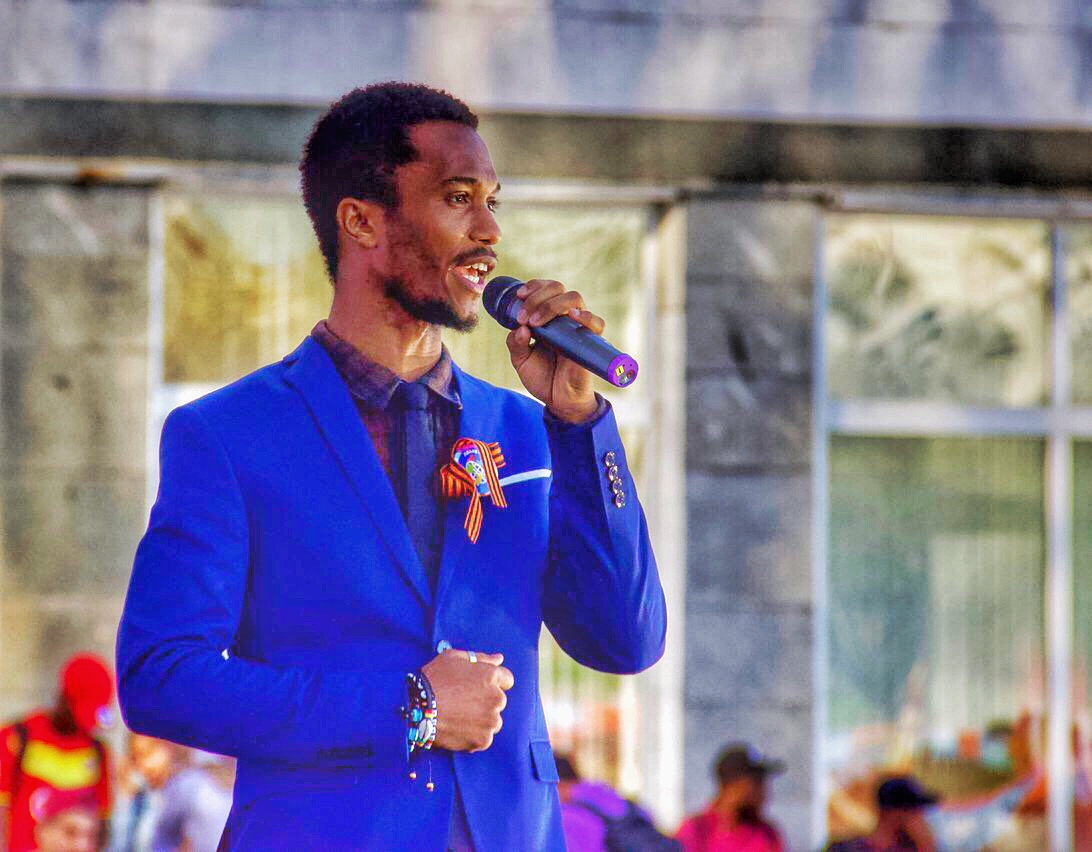 After studying I plan to return to my homeland. With this knowledge, I can improve the technological situation in Africa. In Guinea-Bissau there is still no company that provides high-quality and low-cost Internet. Today information technology is used in all sectors of society, but, unfortunately, in Africa, especially in Guinea-Bissau, it is poorly developed. I want to create a company to automate the provision of health services - an appointment to the doctor, prescriptions and directions. The main thing for me is professional development, but in my life there will always be a place for creativity. Using computer programs, I create video clips and record songs ...
My love for music and dance originated back to my homeland, I found support for my hobbies in RUDN University — together with "Krapiva" folk group we sing Russian folk songs and perform dances, with the vocal studio "Raduga" we perform modern Russian songs, and by participating in KVN (Russian humorous TV show) with the team "Po Faktu", I study Russian. I also write poems and songs on my own.
I am glad that at the university, you can take a break from your studies, use your creativity, study another culture ... I like Russian people and their traditions, but most of all music. I cannot describe my love for it either in Russian or in Portuguese ...
After getting my Bachelor degree I plan to enroll in the magistracy. It is not easy to combine study and hobbies, but in life nothing is ever simple. The support of my parents helps me. My dad says: "If there is a chance, you need to take it." Studying at RUDN University gives many chances, I get a lot of experience, which will be useful to me in the future. The university has become my second home!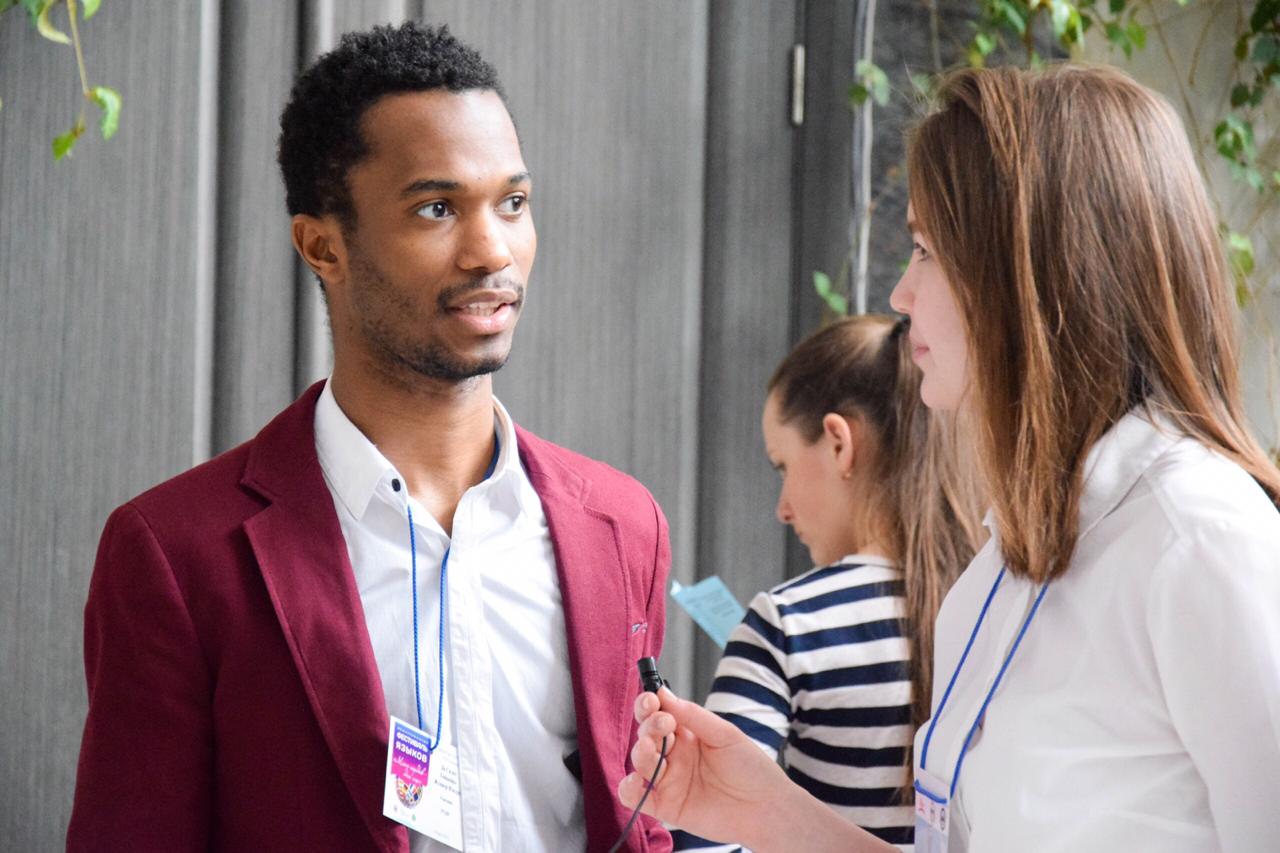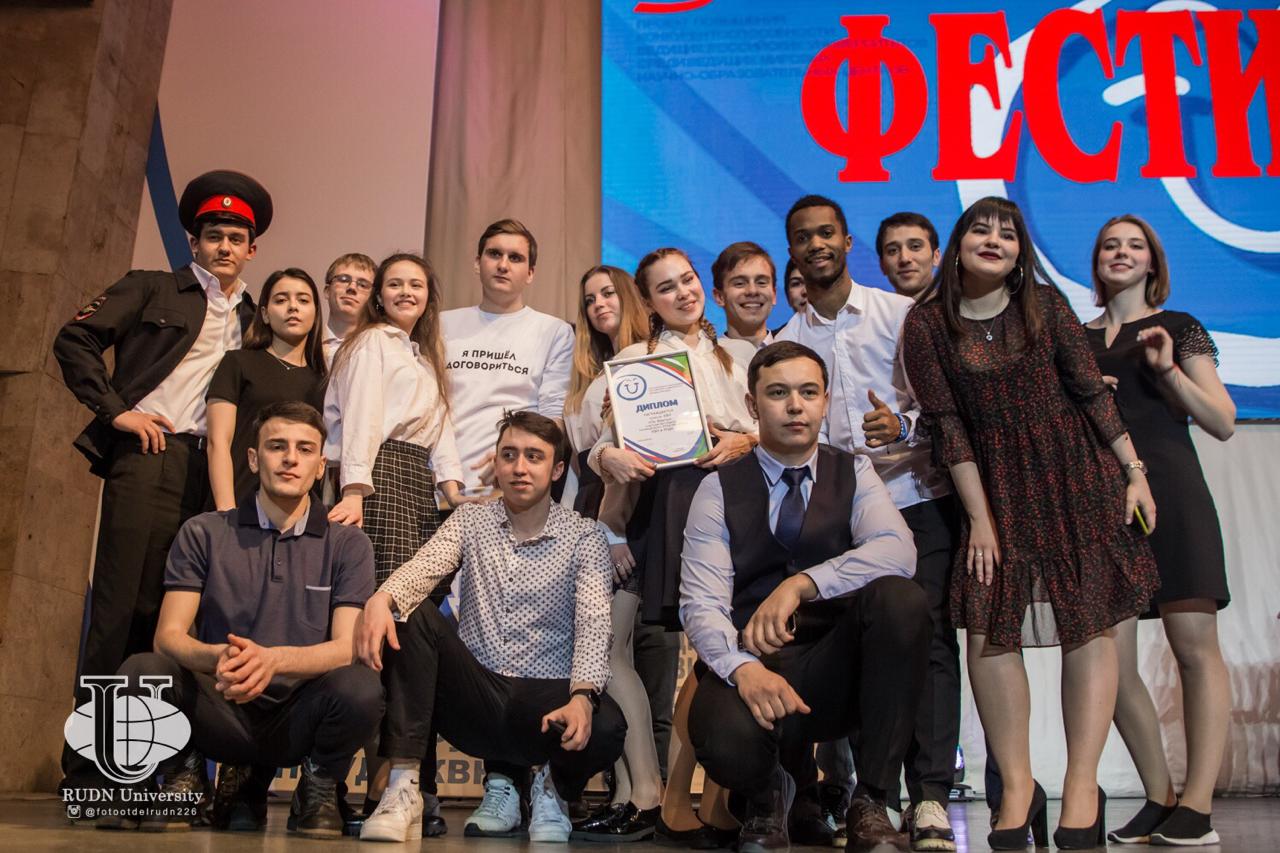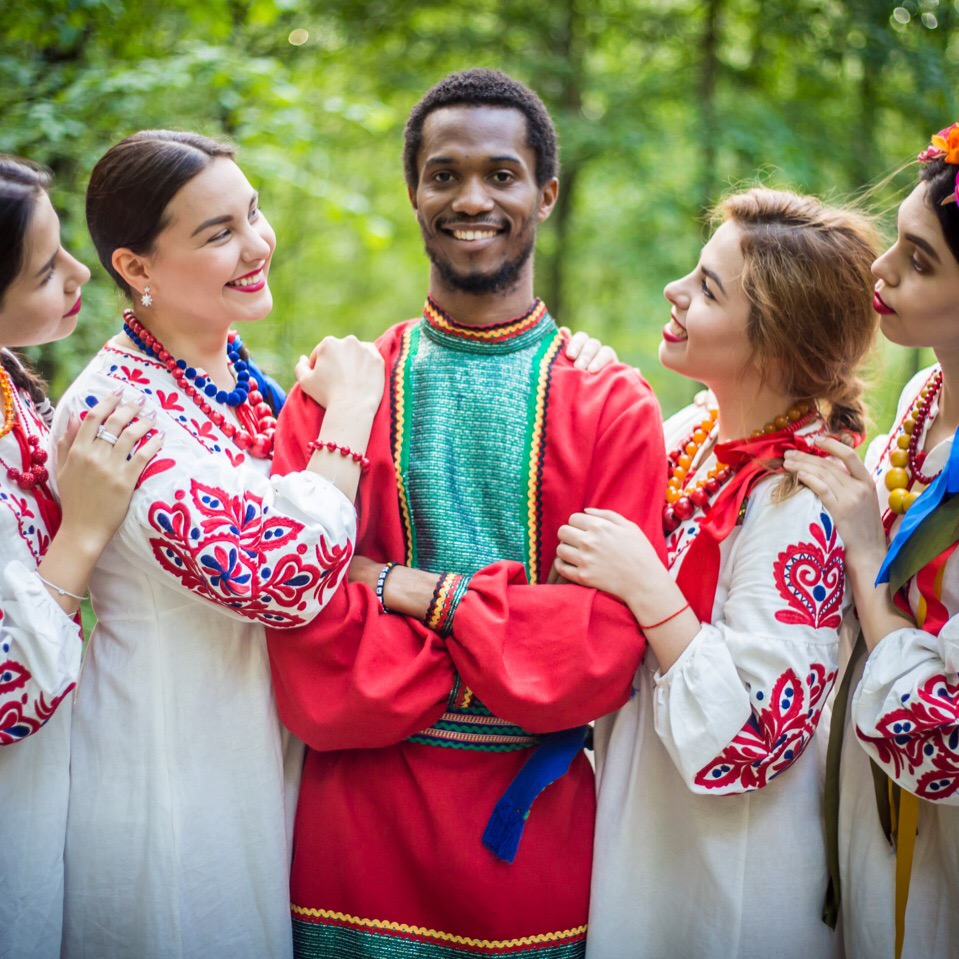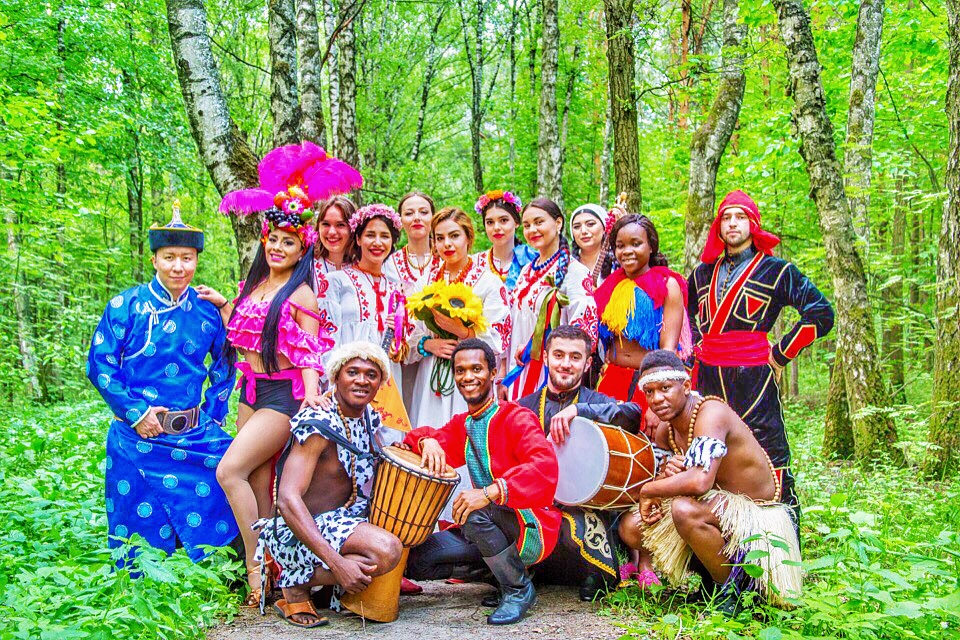 Life in RUDN
08 May
Happy Victory Day: we remember and we are grateful to you!
Life in RUDN
18 Apr
"When there are people who can be relied upon, you can handle any problems": Eleftherios Hatzifeodoridis, RUDN student of history
How do they drink coffee in Russia, and how do they drink it in Greece? What unites our countries? Is it difficult to be the president of the community? Eleftherios Hatzifeodoridis (History, 2nd year master' student) from Greece, member of the international historical school in Arkhangelsk, tells us about all this.
Life in RUDN
16 Mar
"Instilling love for the Russian language and Russian culture is a great happiness for me," — Milena Shcherbakova, Master student at the Russian Language Institute, RUDN University
Read an interview about the development of digital technologies, teaching and fulfilling dreams.