RUDN University accepts congratulations on the anniversary
RUDN has become alma mater for many talented people, trained more than one generation of true professionals who make the world a better place. Birthday is an occasion to unite and once again say: "I love RUDN!"
Interesting acquaintances that became the beginning of a strong friendship; knowledge that served as the foundation for professional achievement; good stories and events that warm the soul with memories of life at the university, and of course, love - RUDN University has remained in the heart of everyone who has ever come into contact with it.
You can write congratulations to your university in the "Congratulate RUDN" section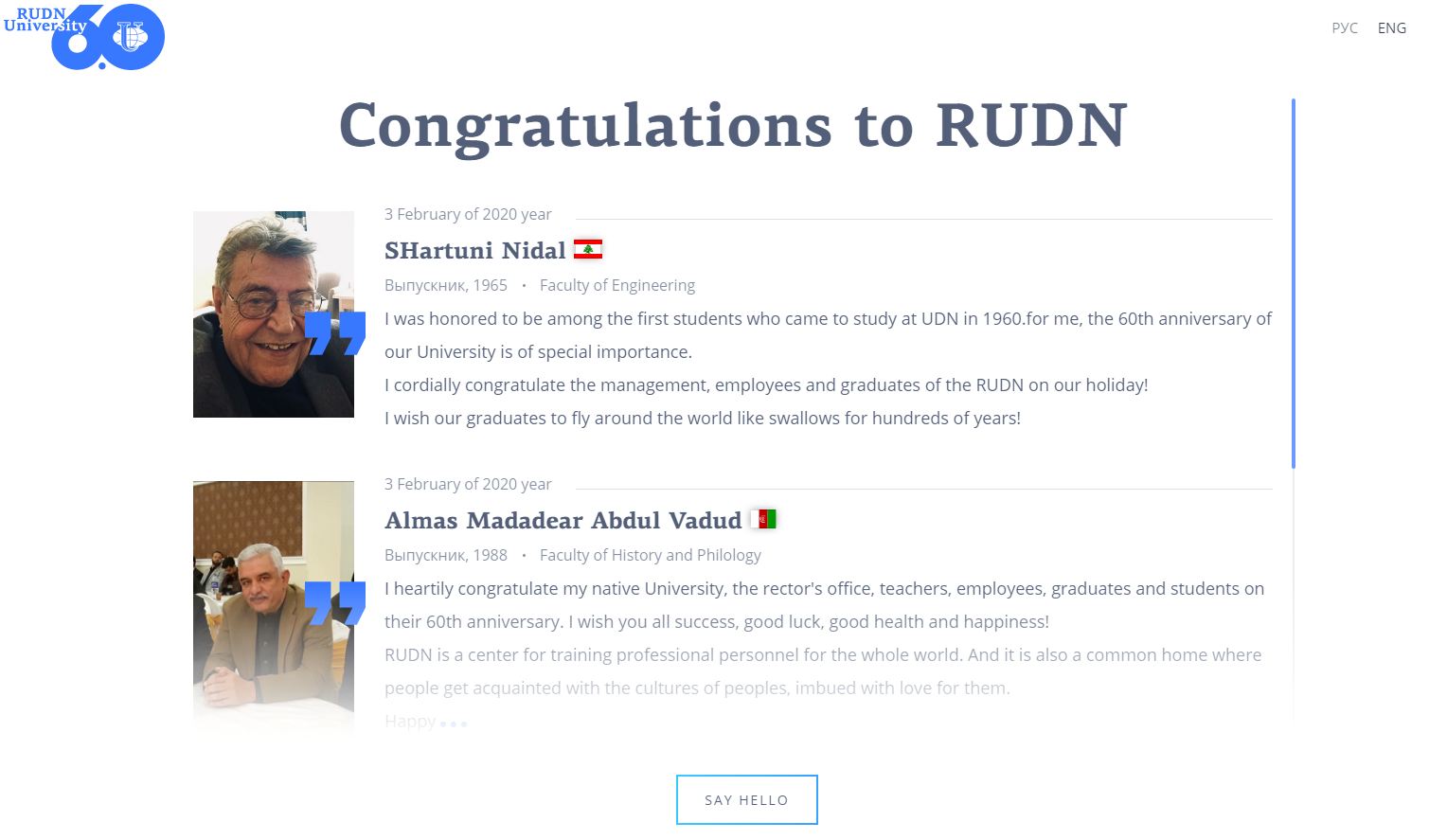 Life in RUDN
29 Dec 2021
Congratulations of RUDN Rector and RUDN President on New Year 2022
Life in RUDN
29 Nov 2021
"We feel like Olympic champions": RUDN male and female volleyball teams are champions of the international tournament in Italy
The 6th World InterUniversities Championship 2021 (WIUC) in Rome ended with the triumph of RUDN University male and female volleyball teams. The men's team won a gold medal for the first time, while the women's team confirmed their status as the strongest women's volleyball team at the WIUC for the fourth time in a row.
Life in RUDN
30 Sep 2021
RUDN and FISU: sports track at the university
Winter and summer Universiades (World Student Games), championships and world cups among students, more than 60 sports and athletes from 150 countries — this is all about FISU. FISU is the International University Sports Federation, promoting sports activities among students around the world. Read our article about FISU and student sports.