RUDN University accepts congratulations on the anniversary
RUDN has become alma mater for many talented people, trained more than one generation of true professionals who make the world a better place. Birthday is an occasion to unite and once again say: "I love RUDN!"
Interesting acquaintances that became the beginning of a strong friendship; knowledge that served as the foundation for professional achievement; good stories and events that warm the soul with memories of life at the university, and of course, love - RUDN University has remained in the heart of everyone who has ever come into contact with it.
You can write congratulations to your university in the "Congratulate RUDN" section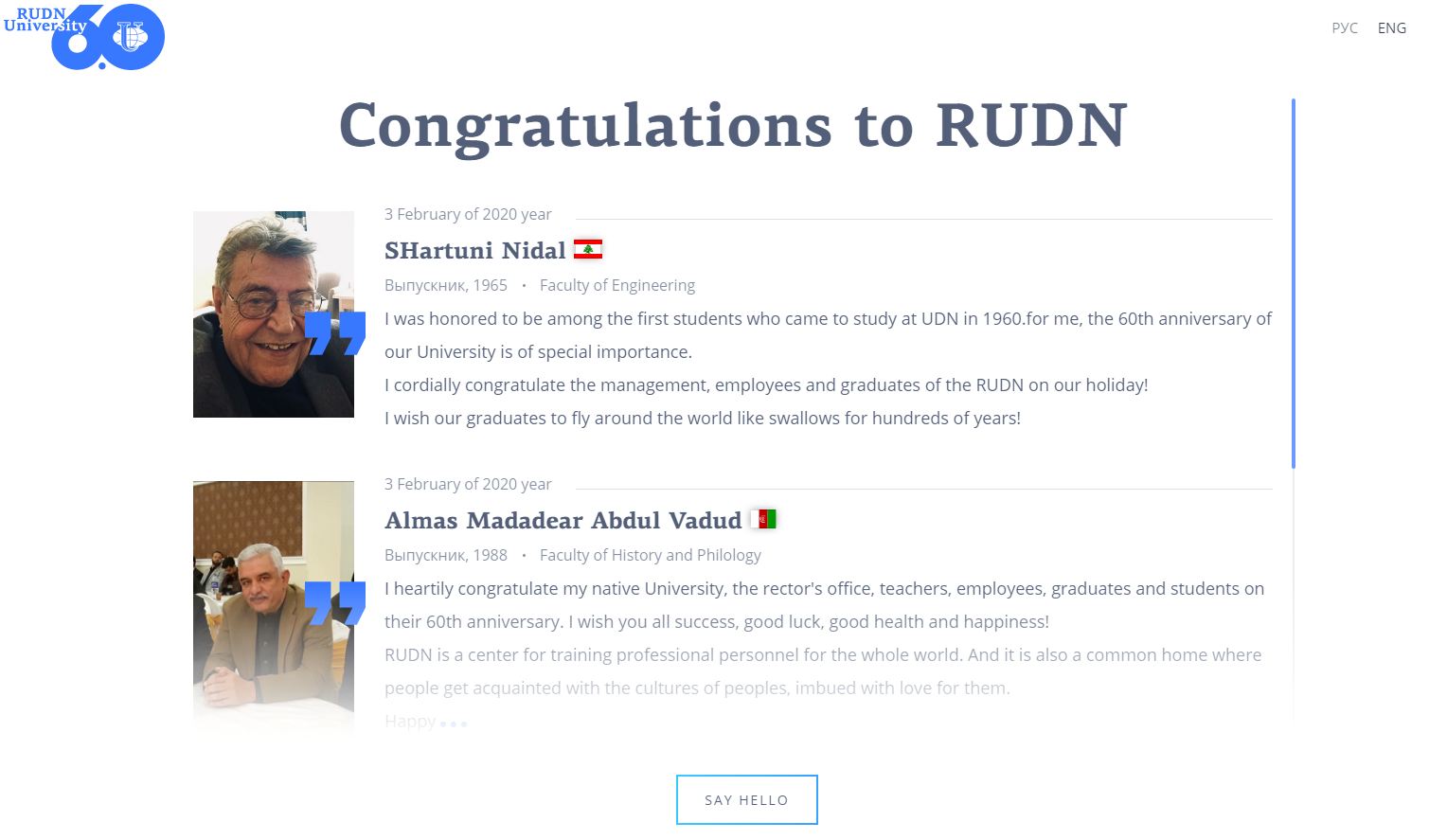 Life in RUDN
08 May
Happy Victory Day: we remember and we are grateful to you!
Life in RUDN
18 Apr
"When there are people who can be relied upon, you can handle any problems": Eleftherios Hatzifeodoridis, RUDN student of history
How do they drink coffee in Russia, and how do they drink it in Greece? What unites our countries? Is it difficult to be the president of the community? Eleftherios Hatzifeodoridis (History, 2nd year master' student) from Greece, member of the international historical school in Arkhangelsk, tells us about all this.
Life in RUDN
16 Mar
"Instilling love for the Russian language and Russian culture is a great happiness for me," — Milena Shcherbakova, Master student at the Russian Language Institute, RUDN University
Read an interview about the development of digital technologies, teaching and fulfilling dreams.