RUDN University accepts congratulations on the anniversary
RUDN has become alma mater for many talented people, trained more than one generation of true professionals who make the world a better place. Birthday is an occasion to unite and once again say: "I love RUDN!"
Interesting acquaintances that became the beginning of a strong friendship; knowledge that served as the foundation for professional achievement; good stories and events that warm the soul with memories of life at the university, and of course, love - RUDN University has remained in the heart of everyone who has ever come into contact with it.
You can write congratulations to your university in the "Congratulate RUDN" section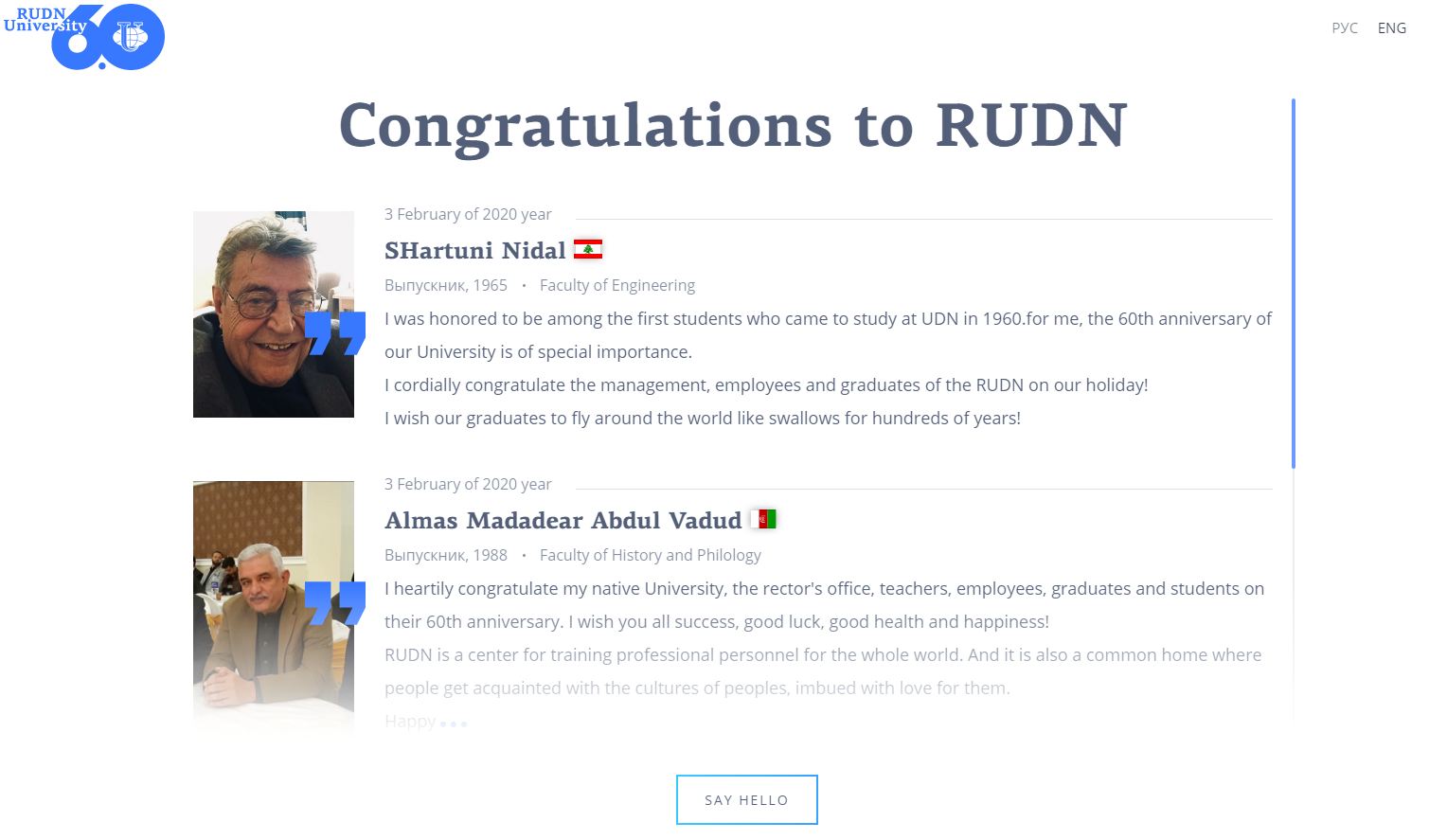 Life in RUDN
10 Sep
The first World Cup among students in powerlifting is to be be held at RUDN
More than 200 students from 40 countries will come to RUDN in July, 2022, to fight for the World Cup in powerlifting.
Life in RUDN
26 Aug
RUDN University student Zoya Schurova at the 2020 Paralympic Games in Tokyo
Zoya is now in Tokyo for the 16th Summer Paralympic Games. The most important start of her sports career will take place on 28 August. She participates in swimming competitions among people with locomotive disabilities.
Life in RUDN
12 Jul
"I moved to Moscow with no money, so I opened a business" — Anastasia Fayzulenova, student of RUDN University' 2013
At the age of 18, Anastasia founded the Casablanca dance school, where she attracted an investment of 42 million rubles. Now 26, she has created a health management service called Checkme. In 2021, she was nominated for the "30 Most Promising Russians Under 30" ranking according to Forbes in the "Entrepreneurs" category. Read her interview to know how to run a business and achieve success, what tests entrepreneurs go through and about self-development.