RUDN University receives a platinum certificate in the FISU Healthy Campus project
RUDN University receives a platinum certificate in the FISU Healthy Campus project
RUDN University scored 93 points out of 100 possible on the certification of the FISU Healthy Campus project. The university met more than 91 criteria receiving the highest assessment in the project and a platinum certificate.
"For three years in the FISU Healthy Campus project, RUDN University has made a breakthrough in promoting the values ​​of physical culture and a healthy lifestyle among students. The number of sport events has increased. Student sports club 'Friendship' has united people who are engaged in various activities — from cheerleading to rowing. Many of them started their sports career at the university. These achievements are the result of the joint work of students and administration of RUDN University", said Sergey Bazavluk, Vice-Rector for Work with RUDN University Students.
RUDN University joined Healthy Campus in 2019, as a pilot site becoming the first university in Russia and Eastern Europe to take part in the project. Now Healthy Campus unites already 65 universities in the world, including Russian — ITMO University (St.Petersburg), Plekhanov University (Moscow) and Siberian Federal University (Krasnoyarsk).
For reference
Undergoing the project certification procedure, universities have to meet the criteria in 7 sections. RUDN University got the maximum score in categories "Catering", "Disease Prevention", "Risk-Related Behavior".
RUDN University scores:
31 out of 33 — "Managing the Healthy Campus Program"
30 out of 33 — "Physical activity and sports"
8 out of 8 — "Catering"
7 out of 7 — "Disease Prevention"
7 out of 8 — "Mental and Social Health"
5 out of 5 — "Risk-Related Behavior"
5 out of 6 — "Environment, Sustainable Development and Social Responsibility"
11 universities out of 65 have been certified in the FISU Healthy Campus project. Among Russian universities, only RUDN University has passed the certification procedure. 6 universities got platinum certificates:
RUDN University, Russia
Peking University, China
Universidade do Porto, Portugal
Université de Lausanne, Switzerland
University of Coimbra, Portugal
Waterford Institute of Technology, Ireland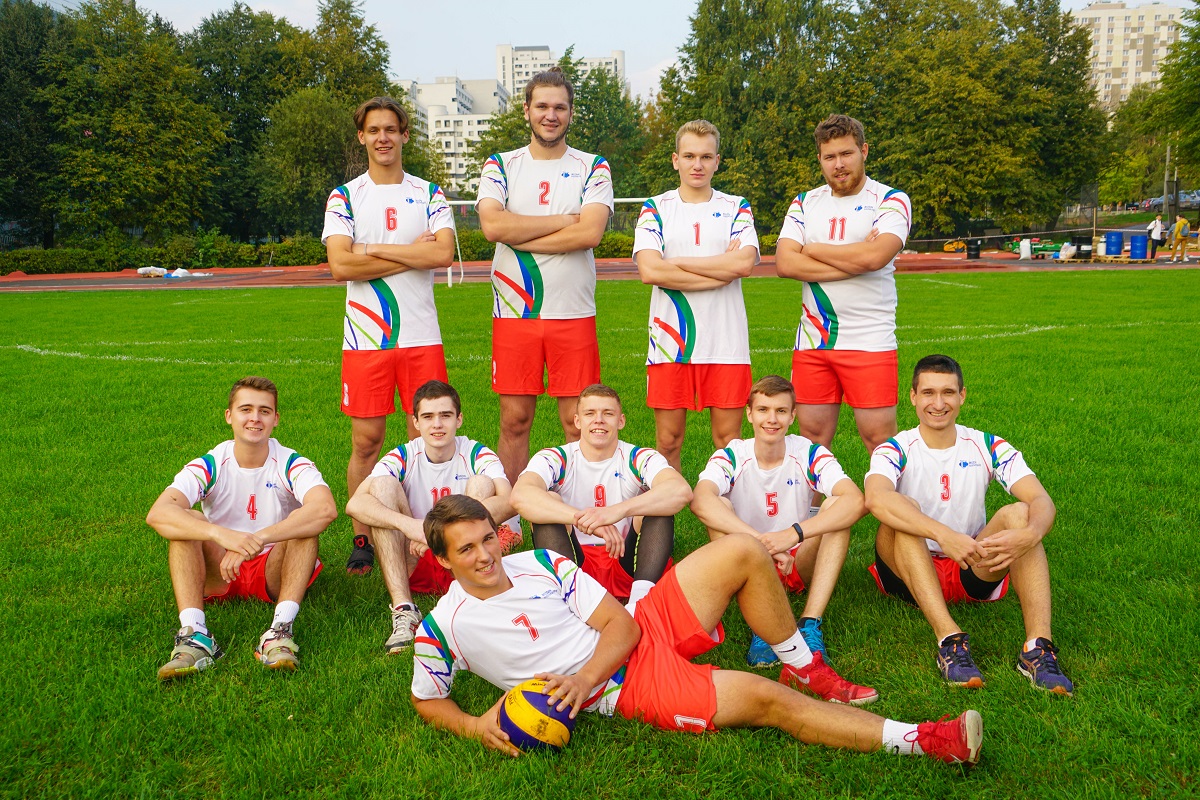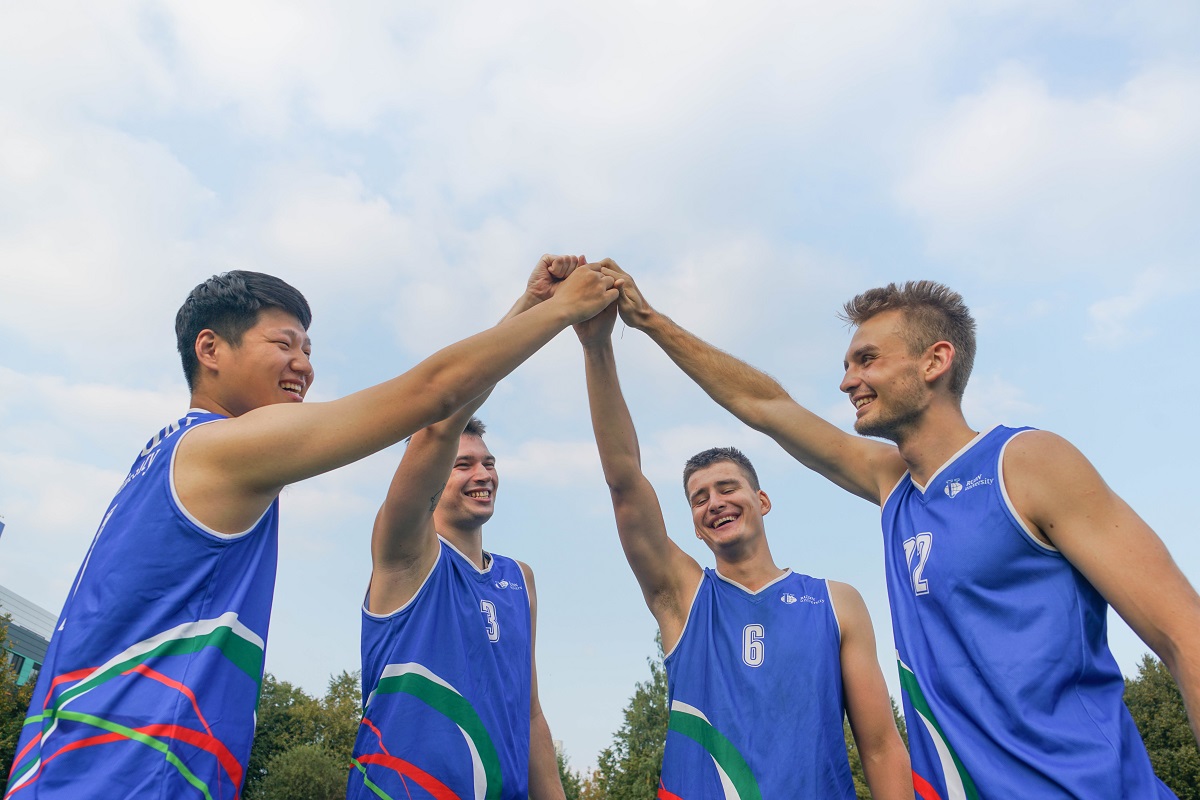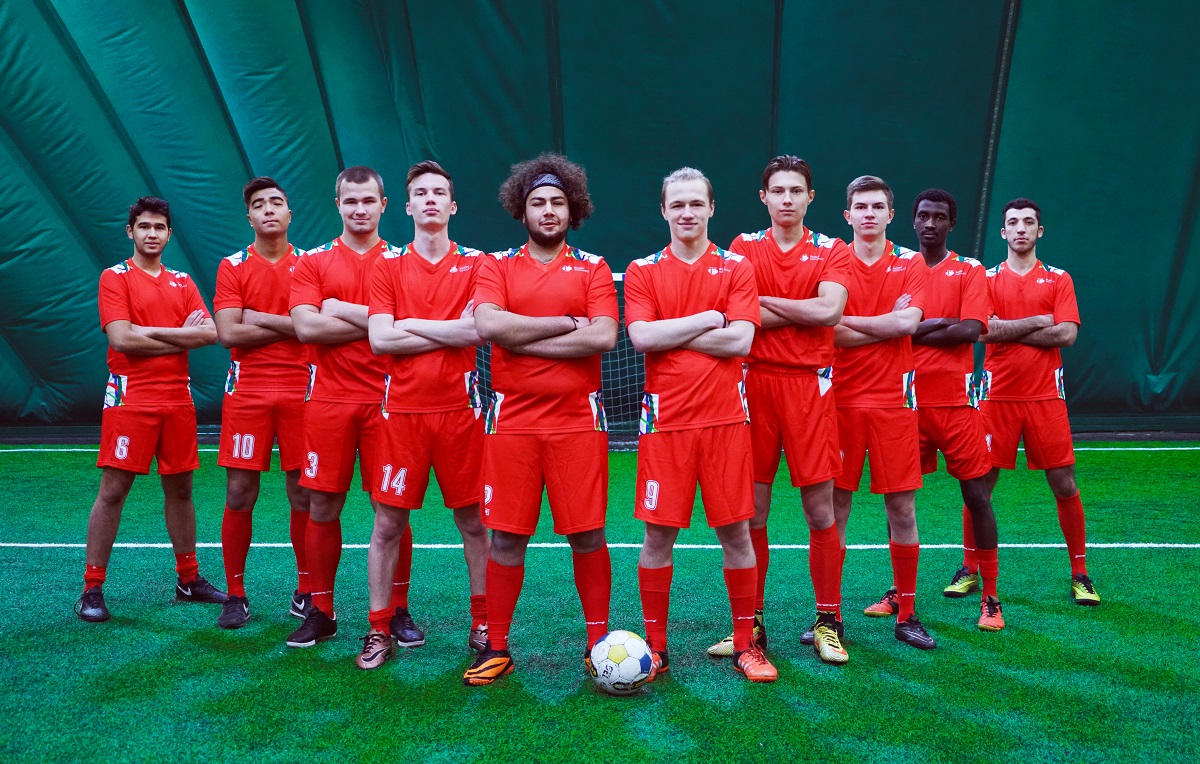 Life in RUDN
24 May
"I love to create something new — I have found my place in science," Ngbala-Okpabi Obarijima Godwin Samuel, student of the Engineering Academy of RUDN University
Obarijima came from Nigeria and entered RUDN in 2016. Now he is studying in the first year of the master's program at the Engineering academy and has already managed to register a patent. Read his interview about why he decided to study in Russia, about registering a patent and about VR5 engines.
Life in RUDN
23 May
A kaleidoscope of cultures and events: what do you remember about Planet South-West 2022?
May 14, RUDN University hosted the 34th Planet South-West festival. Patrice Lumumba square gathered more than 3 thousand guests. 500 students prepared exhibitions from 61 countries and a concert of 53 numbers. The most popular groups of RUDN Interclub — from "Rhythms of Friendship" and "Rainbow" to the folk group "Krapiva" and the Caucasian Dance Studio greeted the guests with songs and dances.
Life in RUDN
23 May
Victoria Orlova, a student at RUDN Medical Institute: During four courses of study I have been thinking "Why is the profession of a nurse so underestimated?"
It is widely believed that a nurse is supposed to give and bring. But this is absolutely not true. My name is Victoria Orlova, I am a 4th year student of the Medical Institute of the Peoples' Friendship University of Russia, majoring in "Nursing".