I always felt Russian in my heart
Pushkin's fairy tales, love for children, launching of a new educational program and a future dissertation at Oxford. How childhood affections influenced the choice of University? What role did the prestige of the RUDN University play in Sri Lanka? And how does student Kasuni Pokunegoda see her future?

"I was constantly reading Russian fairy tales, my grandfather loved Russia very much. So I always felt Russian in my heart, even though I was born in Sri Lanka.
The study of foreign languages is a kind of consequence of the British rule in the past. It's over now, but, anyway, we've been learning English since kindergarten. There are several languages spoken in our country: Tamil, Sinhala and many dialects, but English is always used as lingua franca — as a link for communication between people.
The USA or Russia — this was my only choice when I decided to study abroad. My excellent English spoke in favor of America, but Russia was a child's love of Pushkin's fairy tales and Chekhov's short stories. Child's love was stronger. RUDN University is well-known among Sri Lankan entrants, it's quoted and considered a good step to get a prestigious job in the field of education.
I chose "Theoretical and applied linguistics". In the first year, I conducted a comparative analysis of cultural and linguistic differences between representatives of different countries.
I like to work with children under two years old, it's an amazing experience: I can learn Russian, and they learn English instead. I really want to teach "special" children — sometimes we don't pay enough attention to them, and this situation needs to change. Children's education is a special topic for me — I have some experience and knowledge that allows me to look deeper at problems and find solutions.
I wonder how brain functions when learning a language and constructing sentences — after lessons, I often have questions about how it works. That's why I plan to develop the topic in the context of teaching dyslexics. And I would like to write a dissertation on neuro-linguistics at a postgraduate school in Oxford or Cambridge.
In three years, a new linguistic educational program will be launched in my country, and I will take the chance to be a pioneer in the development of language classes. The prestige of RUDN diploma will help me get a teaching position in one of the best universities of Sri Lanka".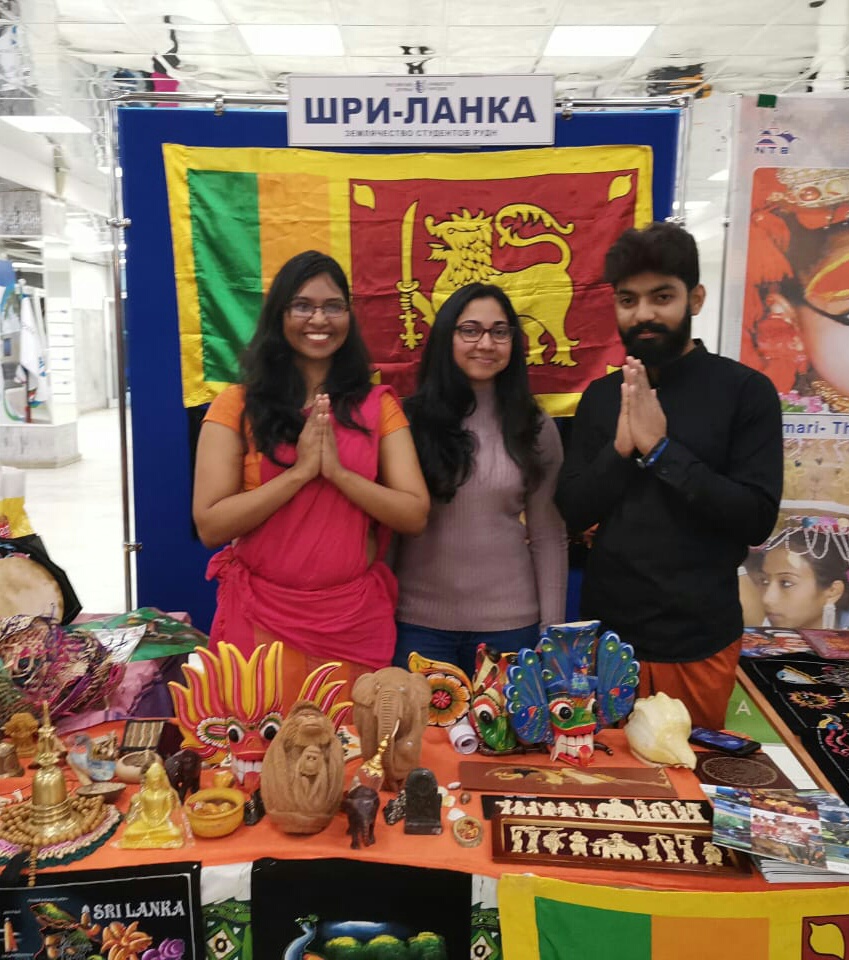 Life in RUDN
24 May
"I love to create something new — I have found my place in science," Ngbala-Okpabi Obarijima Godwin Samuel, student of the Engineering Academy of RUDN University
Obarijima came from Nigeria and entered RUDN in 2016. Now he is studying in the first year of the master's program at the Engineering academy and has already managed to register a patent. Read his interview about why he decided to study in Russia, about registering a patent and about VR5 engines.
Life in RUDN
23 May
A kaleidoscope of cultures and events: what do you remember about Planet South-West 2022?
May 14, RUDN University hosted the 34th Planet South-West festival. Patrice Lumumba square gathered more than 3 thousand guests. 500 students prepared exhibitions from 61 countries and a concert of 53 numbers. The most popular groups of RUDN Interclub — from "Rhythms of Friendship" and "Rainbow" to the folk group "Krapiva" and the Caucasian Dance Studio greeted the guests with songs and dances.
Life in RUDN
23 May
Victoria Orlova, a student at RUDN Medical Institute: During four courses of study I have been thinking "Why is the profession of a nurse so underestimated?"
It is widely believed that a nurse is supposed to give and bring. But this is absolutely not true. My name is Victoria Orlova, I am a 4th year student of the Medical Institute of the Peoples' Friendship University of Russia, majoring in "Nursing".