"Russia is not for leisure, but for work," — Argirios Tasoulas, PhD student at the Faculty of Humanities and Social Sciences
"Russia is not for leisure, but for work," — Argirios Tasoulas, PhD student at the Faculty of Humanities and Social Sciences
As a child, he read Homer's Iliad, later he flew to Moscow to study the archives, and then published an article in the Byzantine and Modern Greek Studies Journal of the Cambridge University Press. Historian Argirios Tasoulas from Greece speaks about his life.

Why did you choose RUDN University?
I don't think that Russia is for leisure, it is rather for work. I am a historian and became interested in the topic of relations between the USSR, Greece and Cyprus. Therefore, after getting my master's degree at home, I received a scholarship from the Russian embassy. I was invited to work in St. Petersburg, but I wanted to write my Ph.D. thesis and chose Moscow. We needed Moscow archival documents.
I knew little about Russia, especially about Russian universities. I made a list of 10 universities, and read about them on the Internet. When it came down to RUDN University, I immediately realized that it was the right choice because the University brings together ambitious and serious researchers. I was right — at RUDN I met various interesting people from all over the world.
Choosing a major — destiny or a deliberate step?
I have always been interested in history. My parents are philologists, but in my childhood I was not interested in languages. Nevertheless, I read books about myths, legends and folk stories. There were many books at home. My favourite were illustrated books about Ancient Greece. "The 12 Labors of Hercules", "Iliad", "Odyssey" — this is what every child should read. These are the oldest monuments of literature containing the wisdom about the creation of the world and the path of human development.
What emotions did you experience when you first came to Russia?
I got to know Russia 5 years ago when I was doing my master's and came to the Moscow summer school. This city is perfect, I thought. And I think I was always ready for the Russian frost. Despite the fact that I am from Greece, I love snow more than the sea.
In Russia, I was impressed by ice cream — they sell it back home too, but here it is special. There are so many good stories and traditions connected with it that make it delicious. Another thing I loved was kvass.
When I saw metro, I realized that if a person stayed there for a month, they would study the history of the country very well. My favorite station is Novokuznetskaya where my archive was.
Was the Cambridge Journal article a specific goal of yours?
To be a Ph.D., you need to write and publish scientific articles. I chose one of the leading journals in history, art, philology and other sciences — Byzantine and Modern Greek Studies (Cambridge University Press). Both their consent to publish my article and rejecting it would be equally useful. If they accept, it's definitely good. If not, then more work needs to be done. The experts of the journal are experienced and know if you have reached the level. They not only read the work, but also provide edits. My entire file was in red notes. However, they saw my serious attitude and potential for development and accepted my article.
What difficulties did you encounter when writing an article about Greco-Soviet relations?
The first difficulty is to realize that the whole world reads Cambridge journals. We're not just talking about Greece or Russia, this is an article for the whole world. We need to build the story so that people from different countries are interested.
The second difficulty is to explain some things without fear of censorship. When it comes to controversial issues between the USSR and Greece, representatives of one of the parties may be offended.
Another difficulty is the English language. I write and speak it well, but articles for Cambridge are different. It requires not only good research, but also good language proficiency.

What motivated you to do science?
There were no works on the policy of the USSR on the Cyprus issue, so my motivation is obvious. If no one has paid attention to some aspect, then there is a space for research. People inspire me, too.
Relations with my scientific advisor, Konstantin Kurylev is built on respect, which is very good. Despite his young age, he has plenty of experience. He is already a doctor of historical sciences. He saw that I had a plan and potential, and I, in turn, do my best to implement the project. In addition, he is a very competent supervisor, always knows the answers to my questions and shows me the right direction. It can be difficult for a foreigner in Russia, and people like my scientific advisor help to adapt and get used to the new rules. I know a lot of postgraduate students who criticize their supervisors for their indifference. Fortunately, I have not encountered this. Konstantin Petrovich supports my initiatives, and I am very grateful to him.
What advice would you give to students who are just starting out in science?
Students think that the most important thing is to choose a journal and write an article, but successful are those who believe in themselves. If there is an idea, then there is research. If you have faith in yourself, then the idea is not far from reality. Publishing an article is an achievement that takes a lot of work. The staff in publishing houses is experienced people who appreciate hard work. So follow the "belief + idea + work" formula and you can get published in the top journals.
How to choose the right supervisor?
At the initial stage, it is difficult not to make a mistake with the choice, since first of all, students think about what to write and where to publish. I have heard about such situations many times. In any case, you need to understand the cause of the discord. You can solve it by talking, discussing misunderstandings and mistakes, which is the door to trusting relationships. There is not a single person who does not like sincerity.

How do you deal with emotional burnout?
It seems to me that there is not a single author who would not suffer from this. First, you need to listen to your body — to understand when you are tired. But awareness alone is not enough. It is necessary to close the computer, turn off the Internet and "charge the batteries" while walking or meeting with friends. The next day, try returning to work and remember the goal and great people who were once in the same boat as you are now. Such thoughts lift your spirits.
I almost forgot what rest is. I spend many hours in various archives in Moscow and Athens, and at home I compile everything in one document and go to bed. There is always something to do in the evening, like writing or reading something. Three semesters I taught students at the department, and this also took a lot of time. Music used to help me deal with burnout. In my free time I went to rock concerts, I am also a musician myself, a bass guitarist. I used to have several rock bands and we recorded discs. During postgraduate studies, I composed songs, but so far there hasn't been enough time to record them. People come to music for harmony. After politics, history and declassified documents, I want some balance.
Tell us about your teaching experience.
Postgraduate students undergo teaching practice. I taught in the Department of Theory and History of International Relations and still teach English and Greek. I conducted two seminars in the English-speaking Master's program and one seminar in the Russian-speaking one, teaching megatrends, religious factors in the CIS countries, migration and global security. The subjects are not always related to the history of international relations, but provide an understanding of the interdisciplinary approach.
For me, communicating with students through teaching is the cornerstone of happiness. I will continue to express my love of history and share my experiences, source research and archival material. I believe this inspires students to become good people and good historians.
How do you cope with time management?
It is both easy and difficult at the same time. Postgraduate studies means hard work. If you understand this, there will be no problems with time management.
Company employees work on average 8 hours a day. Someone who works according to plan every day is not haunted by burning deadlines. However, everyone decides for himself how much time he or she needs. Personally, it is 8 hours for me, because of language difficulties.
You speak three languages. What language do you think in?
I think in Greek and English. There is still not enough practice for cognitive processes in Russian. Although it happens that I speak a blend of Greek, English and Russian, and it is total chaos. Then people sometimes do not understand me (laughs).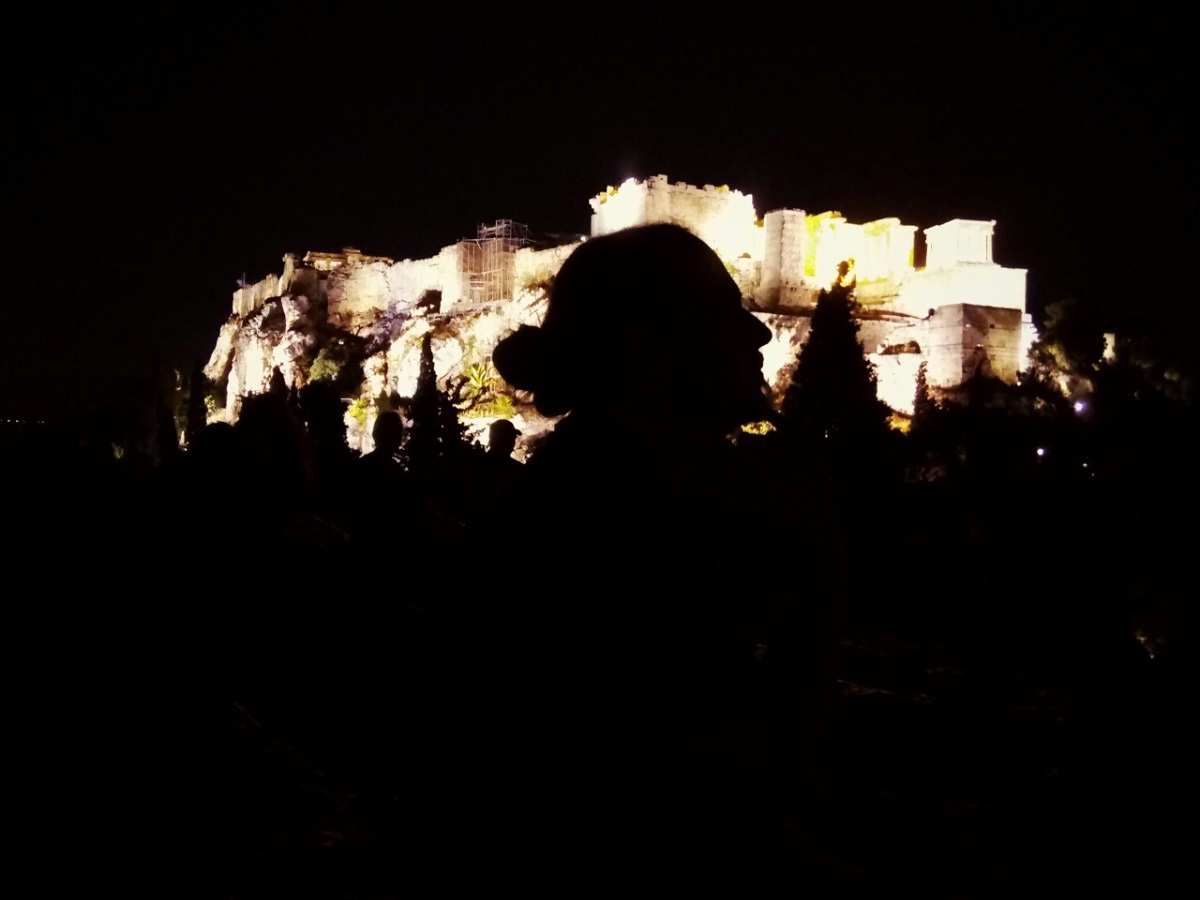 Life in RUDN
16 Mar
"Instilling love for the Russian language and Russian culture is a great happiness for me," — Milena Shcherbakova, Master student at the Russian Language Institute, RUDN University
Read an interview about the development of digital technologies, teaching and fulfilling dreams.
Life in RUDN
14 Mar
"I want to dedicate my life to the development of education in my country" Mohammad Kazim Tabasomm, international student at RUDN University
Read an interview about the Eurasian Women's Forum, a career in international relations and life in Afghanistan.
Life in RUDN
08 Mar
"I gave injections to a pygmy hedgehog," Victoria Vernust, vet student at RUDN University
Read an interview about the love for bearded dragons, fencing, important skills of a veterinarian and difficult relationships with pet owners.