Sketches of facades, sketches of interiors, sketches of costumes, a large drawing in a stretcher...
Sketches of facades, sketches of interiors, sketches of costumes, a large drawing in a stretcher...
How landscape students protect creative projects online - in an interview with Tatyana Zhukova from the Agrarian and Technological Institute of RUDN University.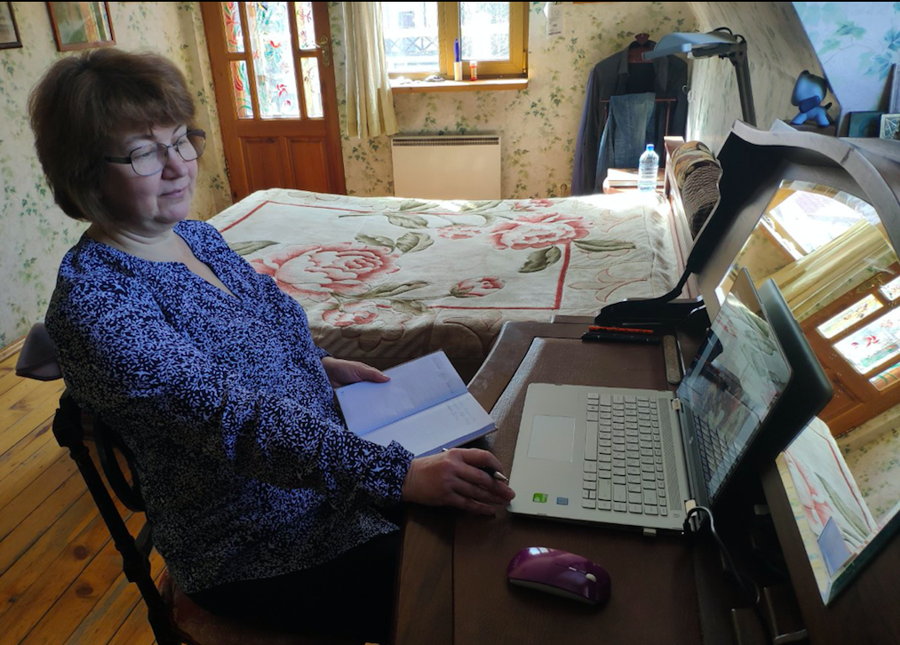 Tatyana Evgenievna, what was the hardest thing when going online?
I had all the materials, presentations and tasks on the "History of Architecture" ready. Therefore, I did not notice much difference in preparing for classes. It has become even more convenient, because when you show slides in the audience, the projector can distort colors and details. And here everything is in front of everyone's eyes.
So when you go online, the hardest thing is to get started. There were many technical questions. It is good that we were still at RUDN University then - ATI computer experts helped me a lot.
You work with creative students. How did they switch to digital mode?
Even good students can face difficulties now. The workspace is important for them, and now some complain that there isn't enough space for A2 sheet. Someone cannot find paper of the right size and pencils of the necessary softness at all. Someone can't make a quality photo of the work. But the vast majority finds opportunities, not excuses. Just recently I've received several works by one student - it turned out that he was in the country with no Internet or large stationery stores. But still he did everything.
What is online defence of creative projects like?
We study the history of architecture. Each student has a task to describe a certain style - for example, baroque. They are supposed to prepare several drawings of buildings, their interiors, sometimes - even costumes of that era. These are several types of work: graphic sketches, and drawings, and photos. You should also make a large final drawing in a stretcher and make a presentation. It has always been so - the same tasks remain today. Only now, students defend their project at an online seminar. I turn on the screen sharing mode - everyone sees presentations and materials, everyone listens to the speaker. In parallel, we write our comments in the chat - each participant has the right to vote. Then we turn on the video to see each other and discuss the work. We turn on the microphones in turn - I act as a moderator of the discussion. All materials and videos are then available to everyone.
Conducting a lesson is not such a problem, it is hard to evaluate work. I have noticed that it is psychologically more difficult to give grades when you work from home. For some reason I have a lot of doubts and worries. In the classroom students' reaction to the answers helps.
My husband also teaches architecture and also works from home. But they teach same groups with a colleague. He says that it's easier for them, because there is an opportunity to discuss students' work. He is laughing that only now they've started appreciating the benefits of a dispute.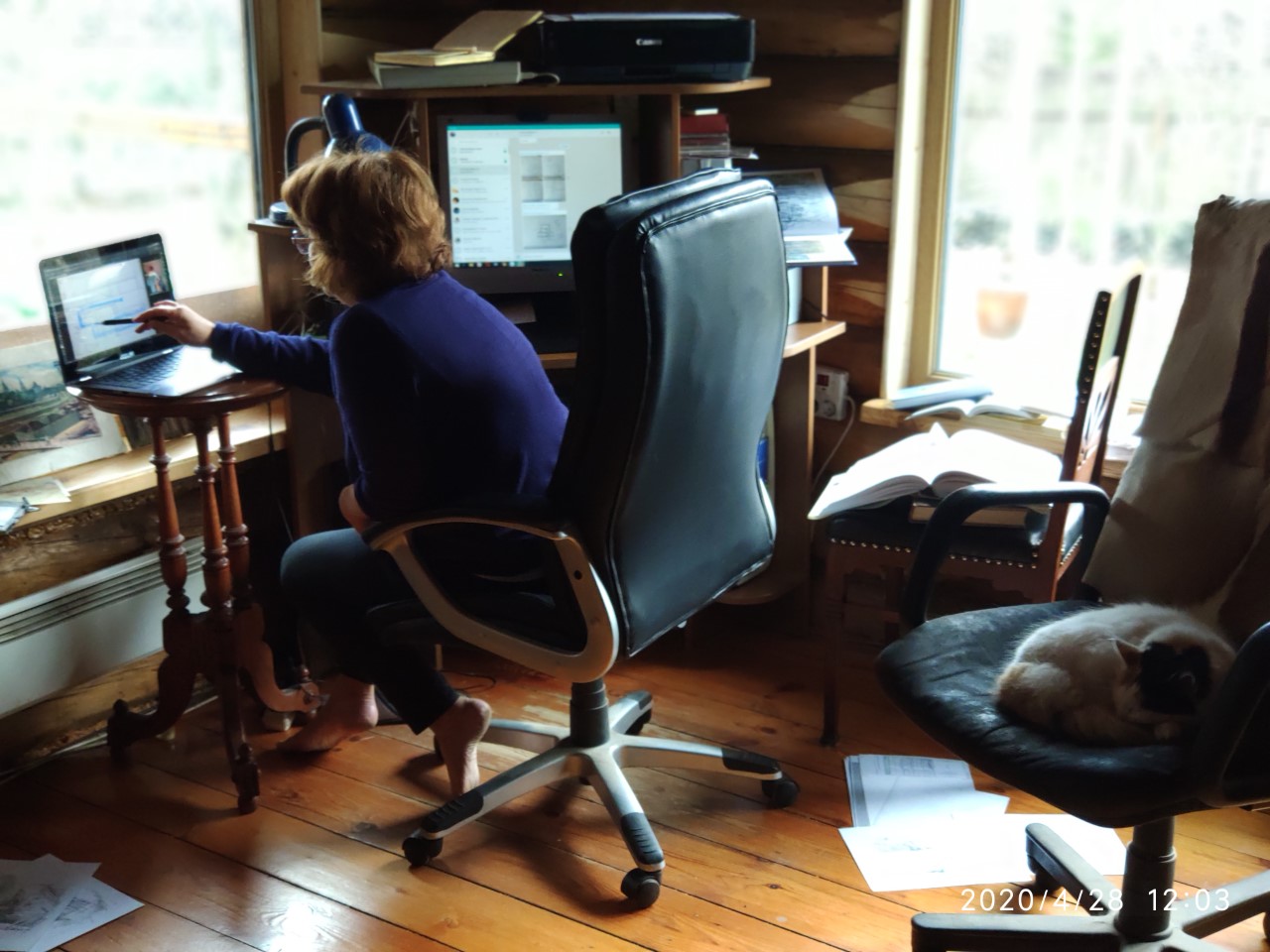 How did you arrange your workplace?
My husband and I have a table with a large computer, scanner, and printer. I spend a lot of time here especially preparing for "Drawing and Painting". Here we prepare materials for classes, so there are always a lot of open books, albums, printouts, photographs and drawings ... This is a zone of creative disorder occupied by my husband. Therefore, I conduct classes from a laptop on my dressing table. This is completely my space.
What do you think about the possibility of fully switching to online format of higher education?
You can teach "History of Architecture" and "History of Urban Planning" remotely without loss of effectiveness. But it's not rue about "Drawing and Graphics". The only way you can show the right position of the hand, teach how to sit, mix paints, build a composition only when you are near. It is good that we had this course in the first semester - my students already know all this.
What do you especially miss about RUDN?
Creative atmosphere and feedback from students. And I miss the little things that helped me have a healthy lifestyle. Previously, it was possible to sometimes fast day - a glass of buckwheat was enough at work. And now the refrigerator is too close.
Tatyana Evgenievna Zhukova - Senior Lecturer, Department of Landscape Architecture, Agrarian and Technological Institute of RUDN University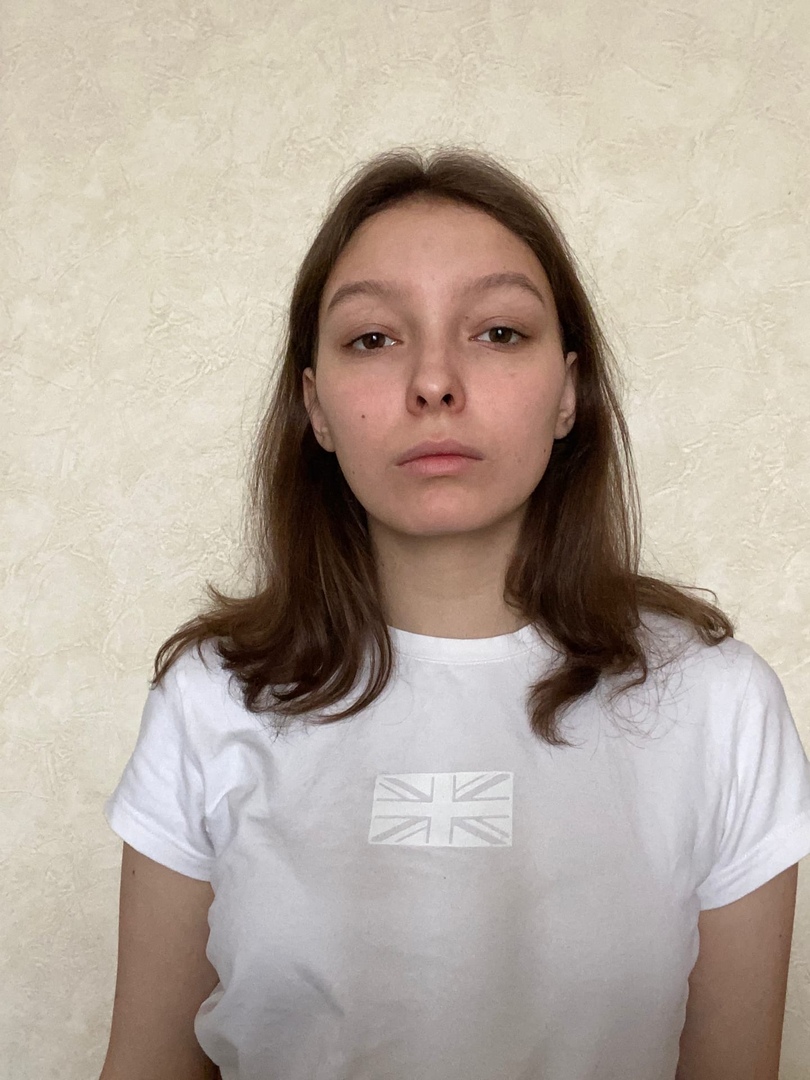 At first it seems that learning online is easy, coming up with projects is not difficult either. You draw something - it looks spectacular, and that's it. But in the process of creation, you understand how many nuances you need to consider and coordinate. However, this does not mean that online classes are not interesting. In the last two, for example, we ourselves analyzed the artists' paintings, and then shared our "finds" with classmates and Tatyana Evgenievna in Microsoft Teams. Now we use all the possibilities of distance learning, giving preference to presentations. Online they are perceived even a little better than at the lesson, since the colors of the images are not distorted by the projector. There are no problems with defending creative projects. The only thing we miss is seeing a live person.
1st-year student of Landscape Architecture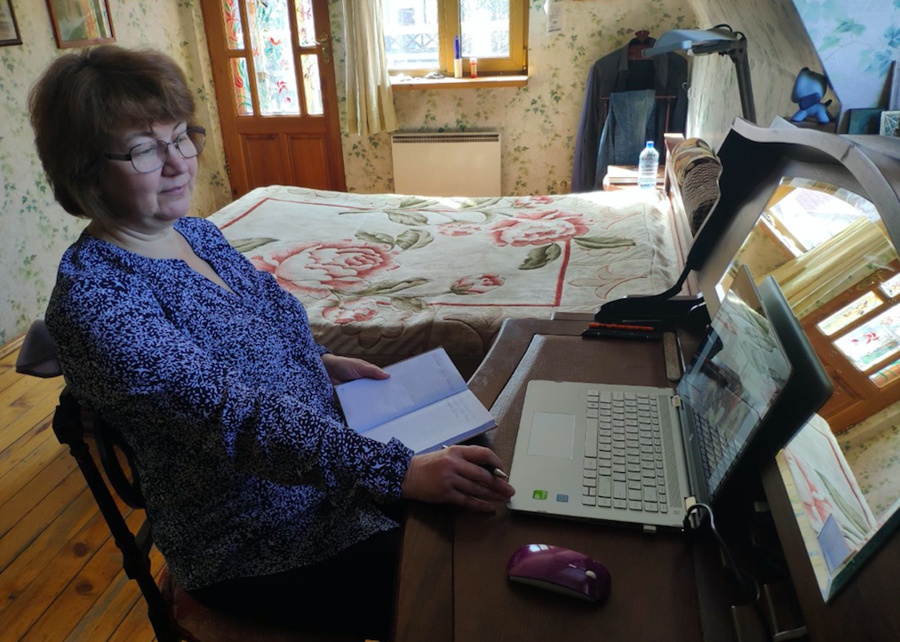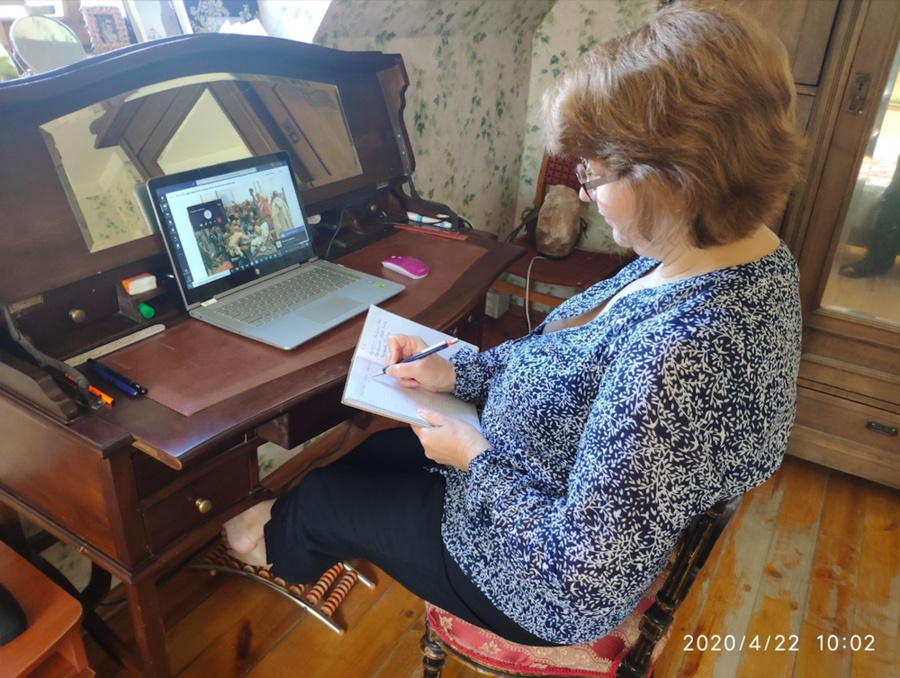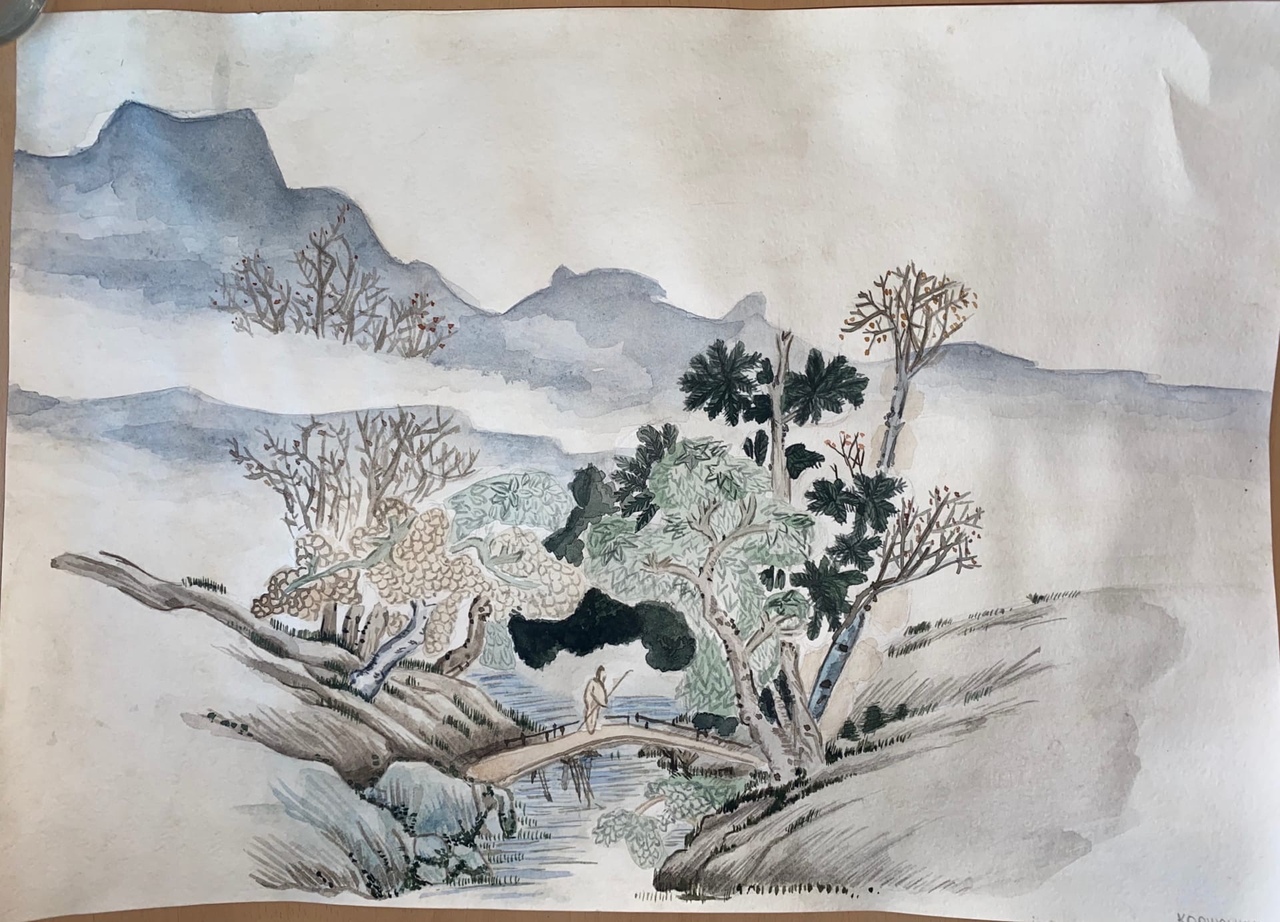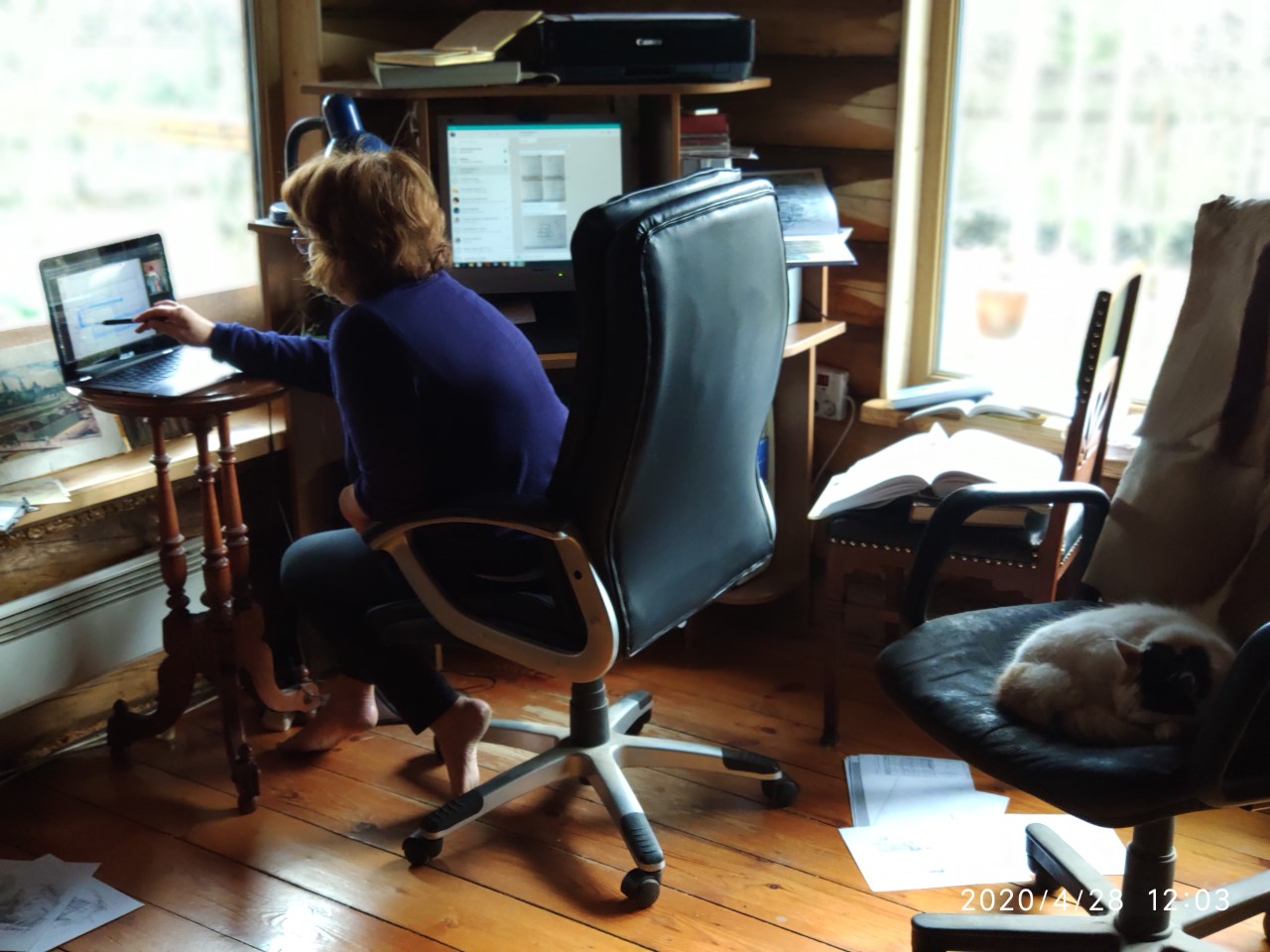 Life in RUDN
16 Mar
"Instilling love for the Russian language and Russian culture is a great happiness for me," — Milena Shcherbakova, Master student at the Russian Language Institute, RUDN University
Read an interview about the development of digital technologies, teaching and fulfilling dreams.
Life in RUDN
14 Mar
"I want to dedicate my life to the development of education in my country" Mohammad Kazim Tabasomm, international student at RUDN University
Read an interview about the Eurasian Women's Forum, a career in international relations and life in Afghanistan.
Life in RUDN
08 Mar
"I gave injections to a pygmy hedgehog," Victoria Vernust, vet student at RUDN University
Read an interview about the love for bearded dragons, fencing, important skills of a veterinarian and difficult relationships with pet owners.