Students from different countries of the world start the Fountain of the Russian University of Peoples' Friendship
Students from different countries of the world start the Fountain of the Russian University of Peoples' Friendship
April 26, first time in 2018, RUDN Fountain started working.
A touching symbol of the ceremony was RUDN University paper boats sailed by dozens of students from Russia, Asia, Africa, Latin America, Europe and Arab countries as symbols of success, dreams, wishes of happiness to the world. The program of the event was continued by a dance flashmob under umbrellas - even the rain did not scare the students!
The fountain complex is a gift of the Moscow Government to the University, the opening ceremony was held in 2001. The grandiose two-level composition impresses at first sight. From the bottom of the first level, vertical "geysers" rise, while the upper part is a pool with a smooth water surface with the area of 2,500 sq.m.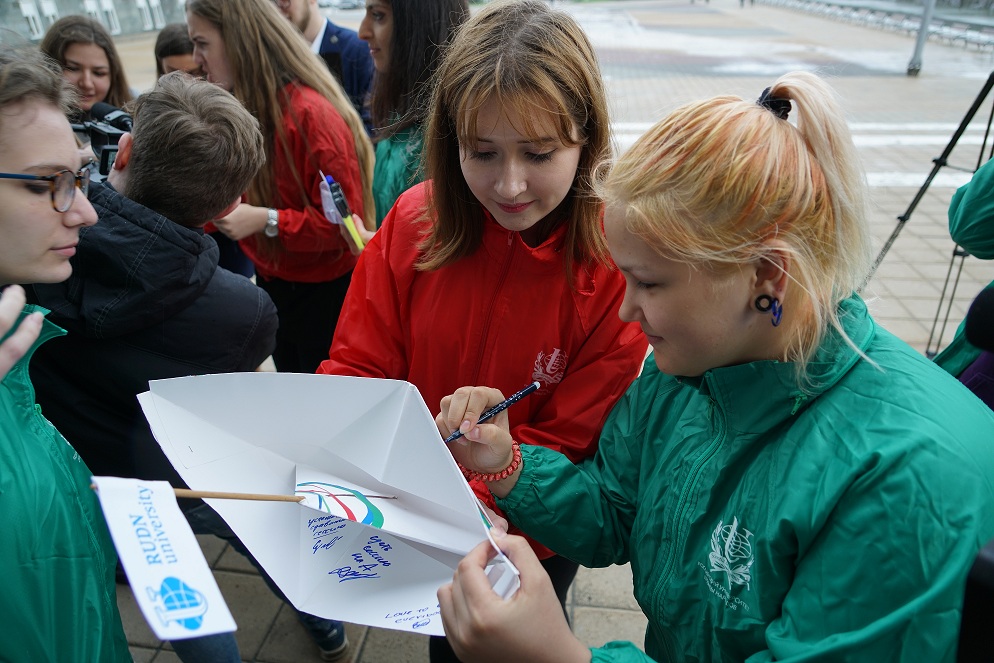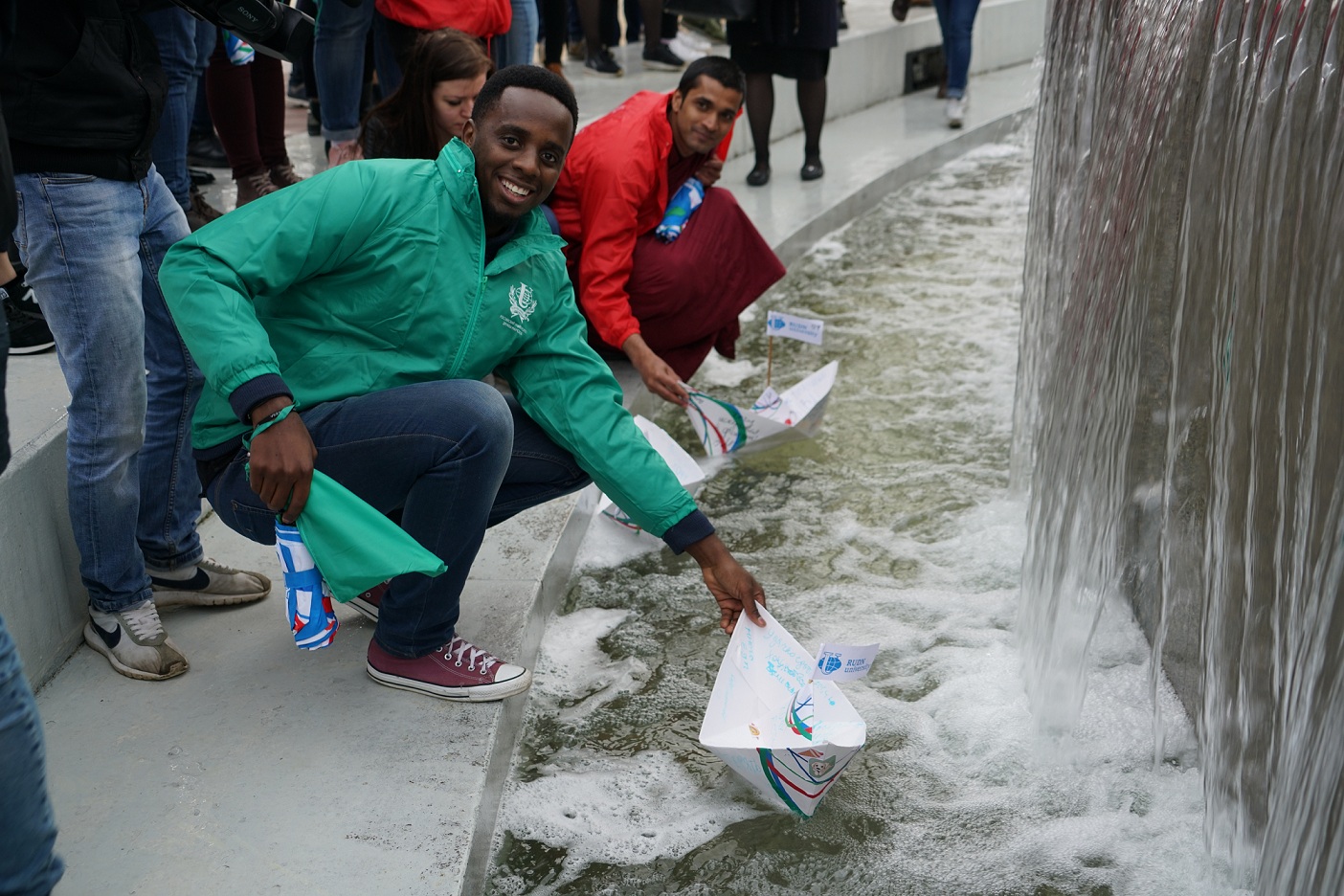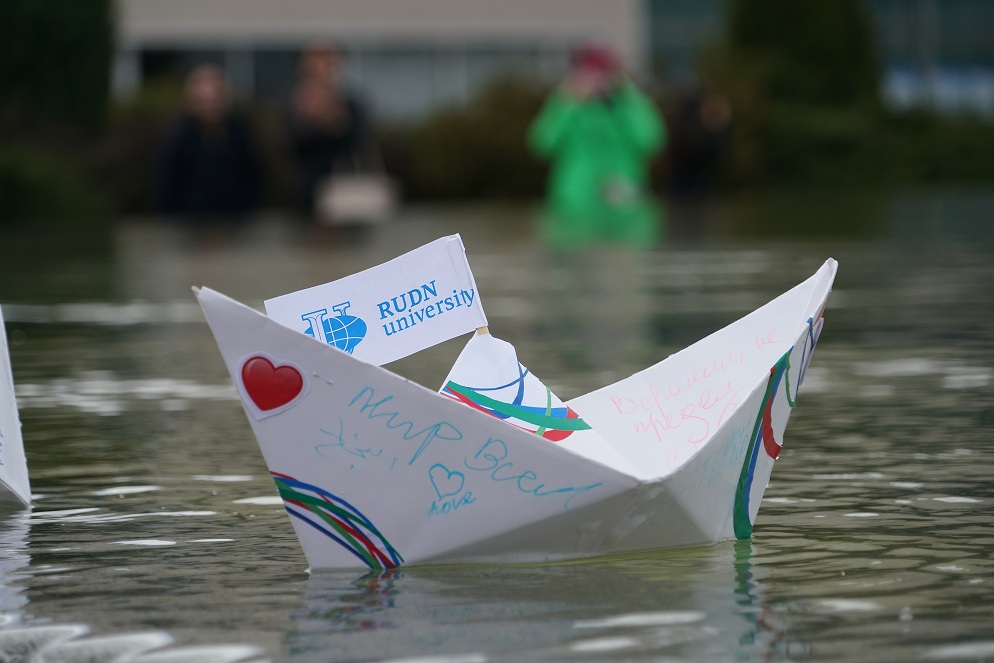 Life in RUDN
24 May
50 countries — one ticket: RUDN University send guests of the "Planet South-West" festival on a journey
Once a year, RUDN Airlines give you the opportunity to visit dozens of countries in a few hours. No visa and luggage — take only the most necessary things: a student card and good mood. RUDN University students from 50 countries introduced the guests of the "Planet South-West" festival to their cultures and traditions.
Life in RUDN
24 May
"In Moscow, students are serious people, and in Georgia, young people are more fun" — Anna Khotivrishvili, postgraduate student of the Faculty of Humanities and Social Sciences
Anna was born and raised in Tbilisi in the area of ​​sulfur baths, once visited by Alexander Pushkin and Mikhail Lermontov. Read in the interview about international relations, why they are important and how not to give up with closed borders — in an.
Life in RUDN
20 May
"Delicious chemistry": how a PhD student from RUDN learned to use his chemistry skills in cooking dishes
What sets chemistry apart from other natural sciences is the ability to get creative and find amazing solutions to long known problems.