Students from different countries of the world start the Fountain of the Russian University of Peoples' Friendship
Students from different countries of the world start the Fountain of the Russian University of Peoples' Friendship
April 26, first time in 2018, RUDN Fountain started working.
A touching symbol of the ceremony was RUDN University paper boats sailed by dozens of students from Russia, Asia, Africa, Latin America, Europe and Arab countries as symbols of success, dreams, wishes of happiness to the world. The program of the event was continued by a dance flashmob under umbrellas - even the rain did not scare the students!
The fountain complex is a gift of the Moscow Government to the University, the opening ceremony was held in 2001. The grandiose two-level composition impresses at first sight. From the bottom of the first level, vertical "geysers" rise, while the upper part is a pool with a smooth water surface with the area of 2,500 sq.m.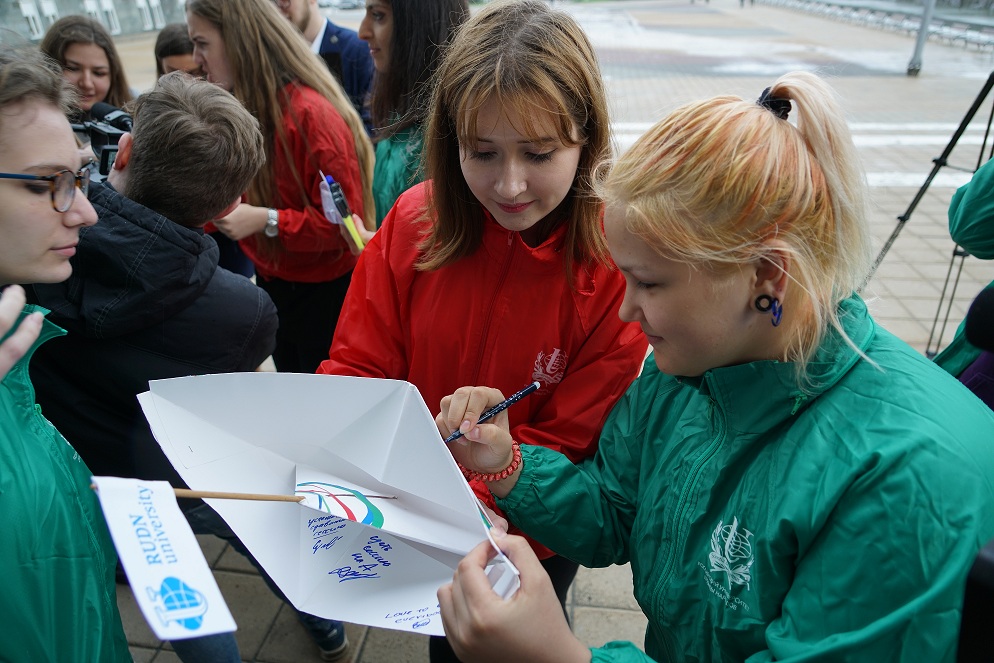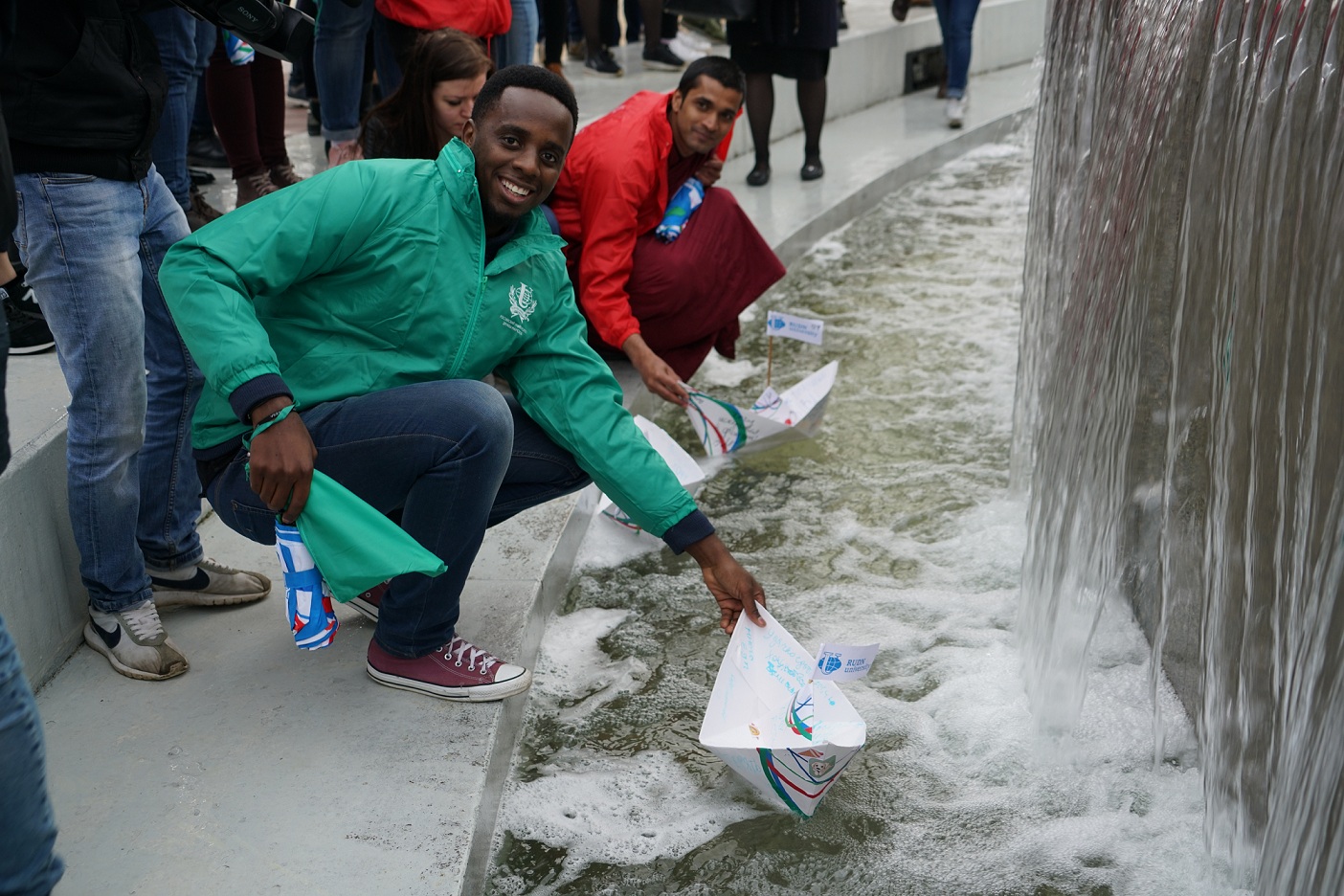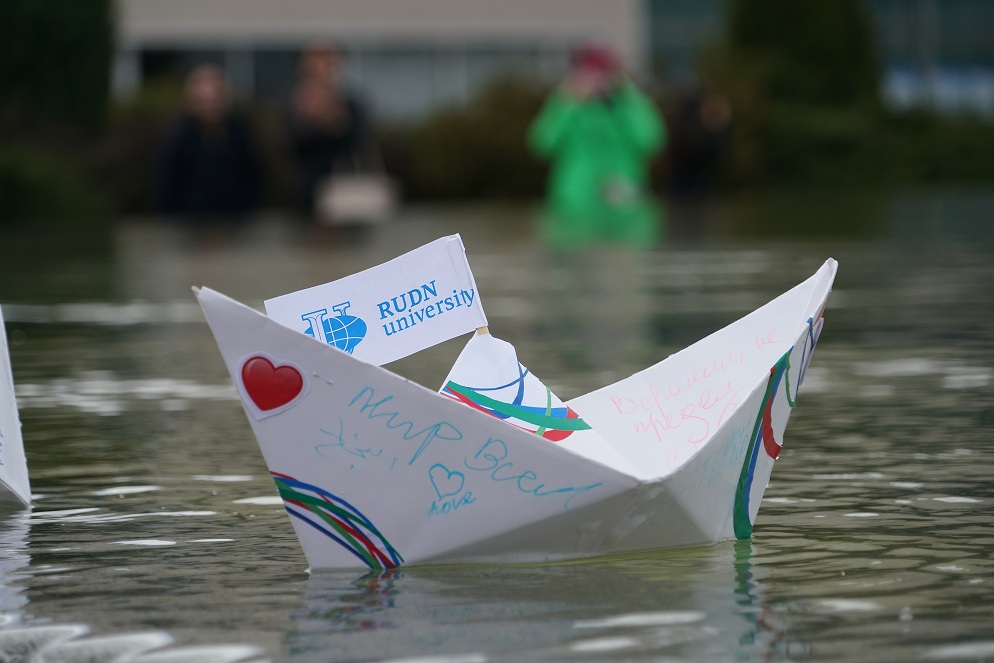 Life in RUDN
10 Sep
The first World Cup among students in powerlifting is to be be held at RUDN
More than 200 students from 40 countries will come to RUDN in July, 2022, to fight for the World Cup in powerlifting.
Life in RUDN
26 Aug
RUDN University student Zoya Schurova at the 2020 Paralympic Games in Tokyo
Zoya is now in Tokyo for the 16th Summer Paralympic Games. The most important start of her sports career will take place on 28 August. She participates in swimming competitions among people with locomotive disabilities.
Life in RUDN
12 Jul
"I moved to Moscow with no money, so I opened a business" — Anastasia Fayzulenova, student of RUDN University' 2013
At the age of 18, Anastasia founded the Casablanca dance school, where she attracted an investment of 42 million rubles. Now 26, she has created a health management service called Checkme. In 2021, she was nominated for the "30 Most Promising Russians Under 30" ranking according to Forbes in the "Entrepreneurs" category. Read her interview to know how to run a business and achieve success, what tests entrepreneurs go through and about self-development.