They came from Palestine, citizenship - Jordan, but when asked where they are from, they answer - from RUDN
They came from Palestine, citizenship - Jordan, but when asked where they are from, they answer - from RUDN
If you're searching for an example of "sibling goals", look at Rima and Mohammed Lafi. Rima is a year younger, but you can't feel the age gap, because they're doing the same course at the Institute of Medicine at RUDN University; they speak synchronously and tell the same jokes. "We've just been together for a long time, and everyone thinks we're twins", Rima laughs.

Why did you choose medicine?
Rima: I decided to go to the Institute of Medicine because my dad had been a gynecologist. We would like to become doctors like him. My dream is to become a dermatologist. I love helping people. At first, I wanted to be a lawyer, but our family has a tradition: everyone should become a doctor!
Mohammed: Dad was a great gynecologist and just a famous man. When we were kids, we used to come to his work at the clinic and watch him help people. My father died in December 2019 — now his photo is in a prominent place in our house, and here — on our desks. Dad always supported us with motivation, advice and money. For that, we will always be grateful.

Rima, why exactly a dermatologist?
Rima: I'm allergic. I went to many doctors, but no one could help me. I want to develop a treatment for allergies and I will be the first patient myself. My dream is to open my own clinic in Jordan.
Mohammed, why exactly a gynecologist?
Mohammed: I want to become an obstetrician-gynecologist to give a new life. I want to be like dad. In RUDN I met another great doctor — Viktor Radzinsky. He is a real role model. When students find out that he's going to teach a class, the classroom fills up immediately.
Mohammed, for you, as a doctor, is the birth of a human being a miracle or is it biology and medicine?
Mohammed: Of course, this is a miracle. We monitor the baby for 9 months, even before it is born. Women's pregnancies are divided into stages, and each stage has its own difficulties. The doctor's task is to do everything right and meet the little person
Why did you choose Russia?
Rima: My brother chose RUDN immediately. I had already graduated from the Pre-University Faculty at the University in Krasnodar, but decided to continue studying with him in the same group, so I had to repeat the course — it was useful!
Mohammed: At first, I didn't want to go to Russia. I was afraid of the cold, because I wasn't used to it. Before that, I had been studying for 2 years in Egypt. One day my dad sat me down in front of him and said:
Rima: "Russia is your destiny!"
Mohammed: "If it's Russia — I said, then I want to choose the university myself". I picked RUDN. I appreciated right off that there were students from 158 countries of the world.

How do you guys from another country manage to study with flying colours?
Rima: We came here to study! We knew that in a new country we would like to see everything and take a walk. While studying at the Pre-University Faculty we had a whole year to get to know new places, we even went to St. Petersburg. But when we started studying at the Institute of Medicine, everything changed. Every day after classes we had to study, sometimes until late at night. I went out only on Saturdays. Dad always said: "Practice makes perfect". We must do everything 100% perfectly and can't fail our exams.
Mohammed: We have a goal to learn, and we do a lot to achieve it. Even in our spare time, we practice medicine: we ask our professors for additional tasks, help them organize their practice. Every summer, we help the director of RUDN Simulation Training Centre with the accreditation procedures.
Was it difficult to learn Russian?
Mohammed: Of course, but we immediately decided to speak Russian, despite the fact that now we are doing an English-taught program.
Rima: I speak Arabic, English, and Russian. We had very experienced and kind teachers, with them we managed to master the language quickly. I will soon start learning Hebrew and German with my brother.

Is there a fear of infectious diseases?
Mohammed: No. We are aware of the risks, so we are very careful and follow all measures to protect ourselves and the patients. Probably, over time, we have become immune to fear. Professional interest in the disease interrupts the fear. During practice, when we go to the patient, we understand that it is necessary to put on a mask, gloves, and disinfect our hands.
What's your day like?
Rima: We wake up at 7 o'clock in the morning. At 7:30, we run for the bus to go to the hospital. The schedule starts at 9 and goes until 2, and since the hospital is very far away, we return home only at 3 or 4. After that, I have to sleep for 2 hours. My brain is resting during this time, and then I can keep learning. I wake up, eat, and study until morning. I sleep 5 hours a day.
Mohammed: Depends on the cycle. When there was a cycle of "infectious diseases", I always went to bed at 3 am and woke up at 7 am. I slept for 4 hours, but the cycle was easy, I passed everything perfectly. Like Rima, I sleep at least 1 hour in the afternoon to give the body some rest.

How did you manage to organize your life in the dormitory so that you could study?
Rima: I live with three roommates. At first, it was very difficult — everyone had their own rules. Over time, they realized that I was a person who came here to study. It's okay for me to learn out loud, so we agreed that I study in the kitchen and do not disturb anyone. One neighbour is studying at the Engineering Academy. She is very smart, it takes her an hour to master the material, and then she cuts out some time for herself. A Chinese girl is quiet. An Armenian girl spends only three days a week in the dorm. We are already used to it and understand each other instantly.
Mohammed: There are students from different countries: some want to dance, listen to music or talk on the phone. Over time, we got used to it. Now it happens that when I study, the neighbours come with a cup of coffee and offer to take a break. We respect each other's time — everyone needs to do their own things and relax sometimes.
They came from Palestine, citizenship — Jordan, but when asked where they are from, they answer — from RUDN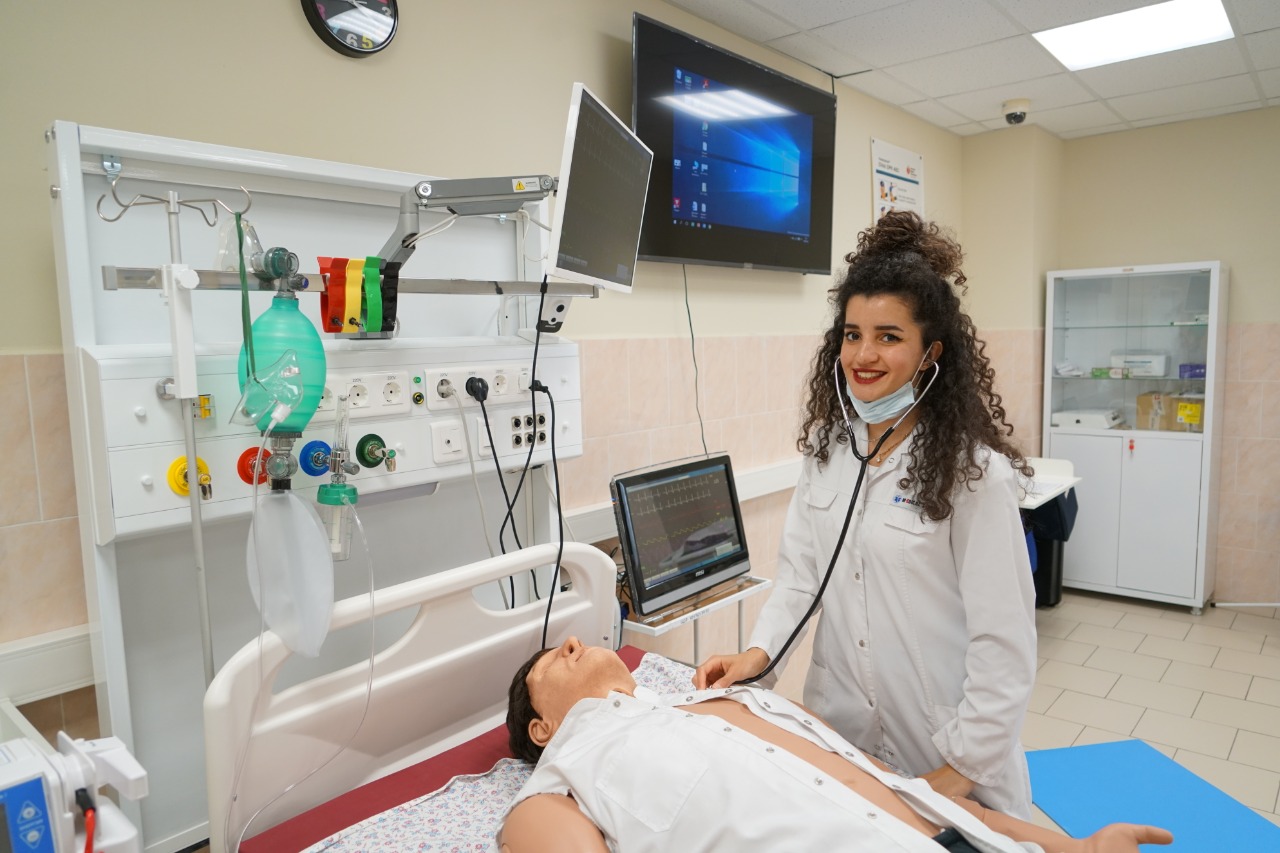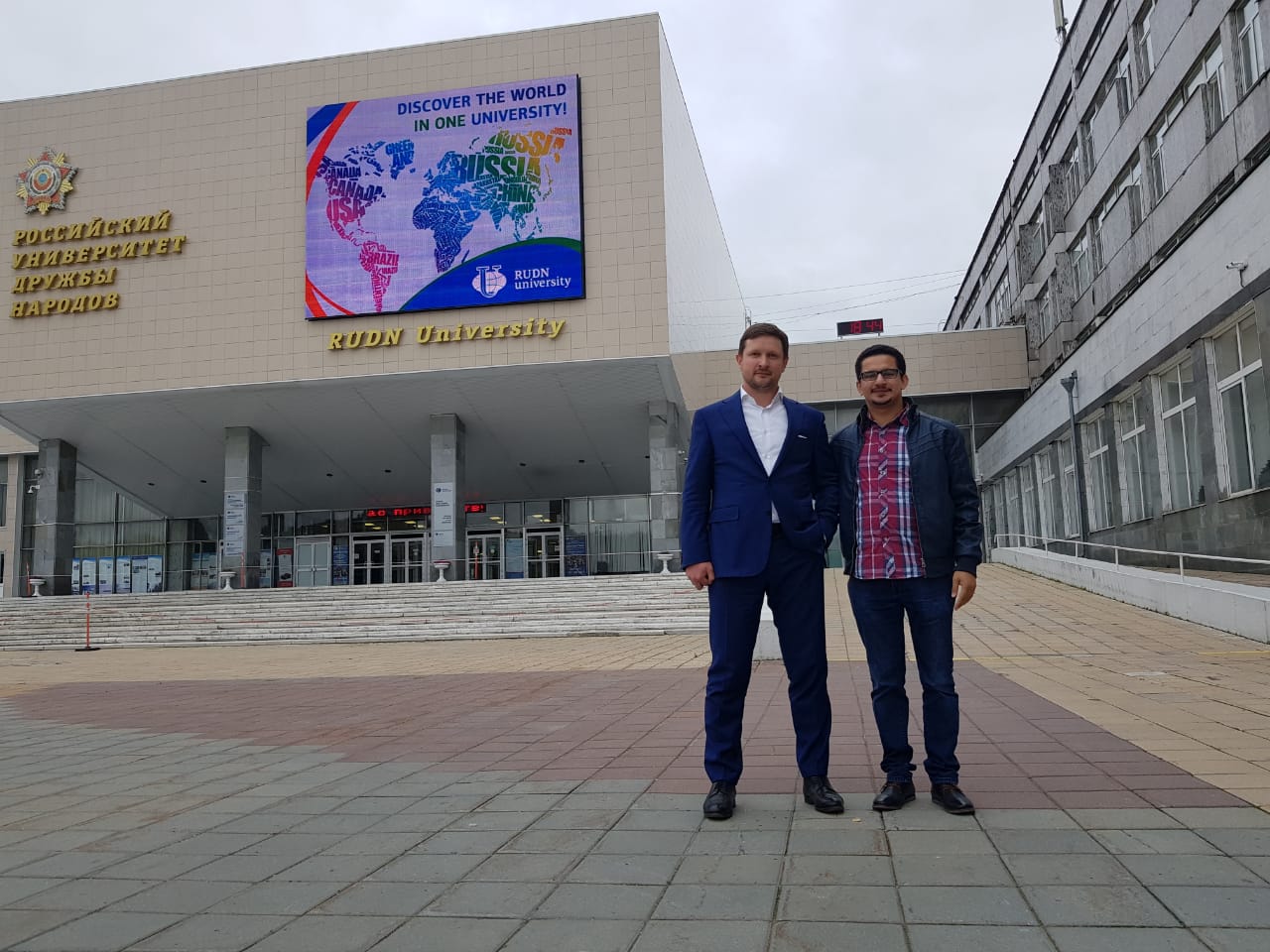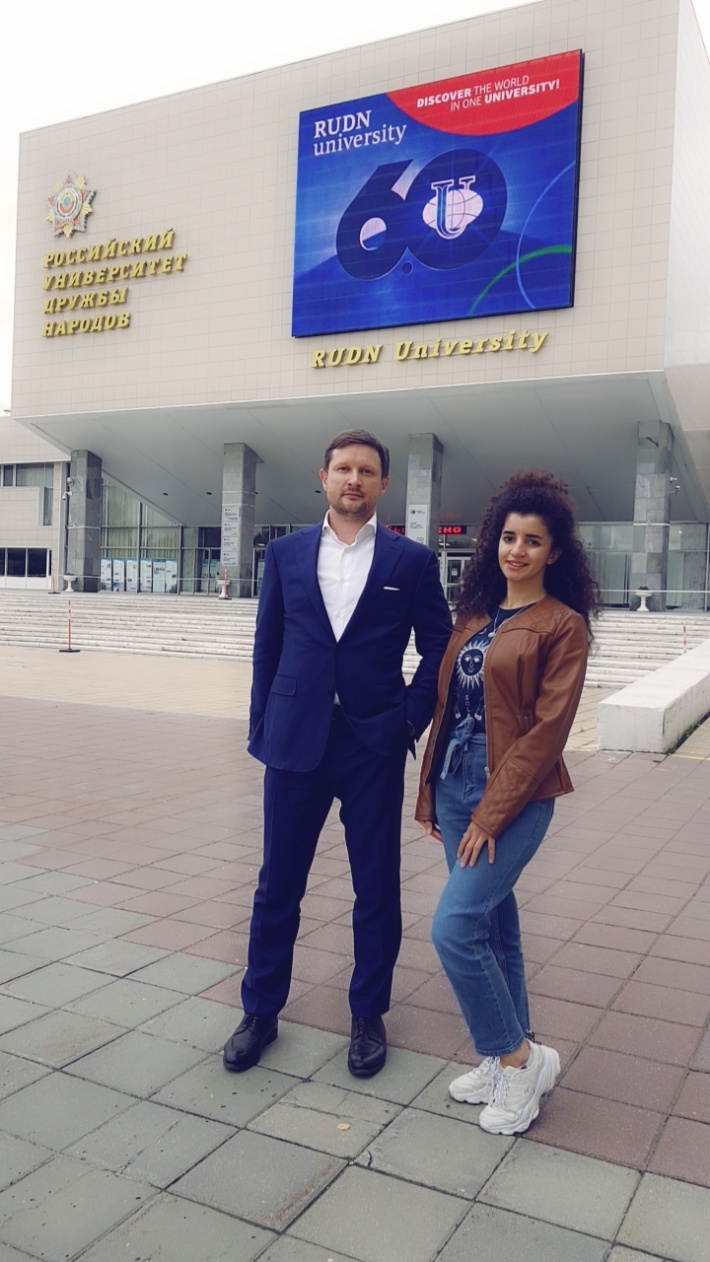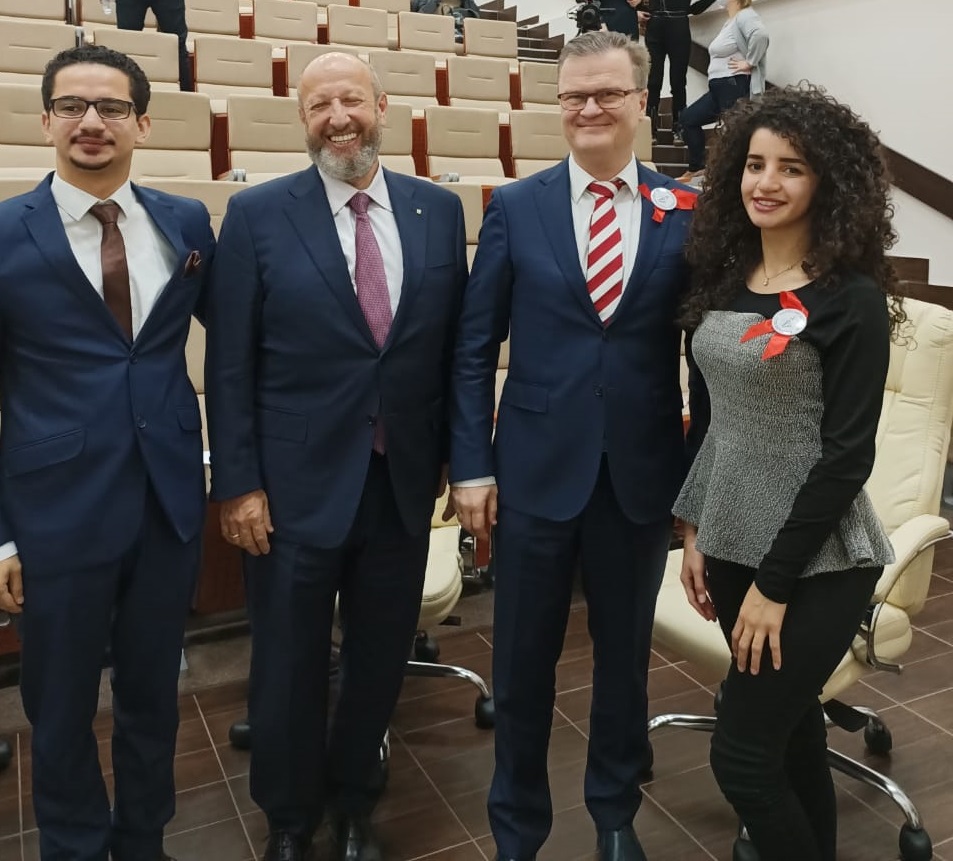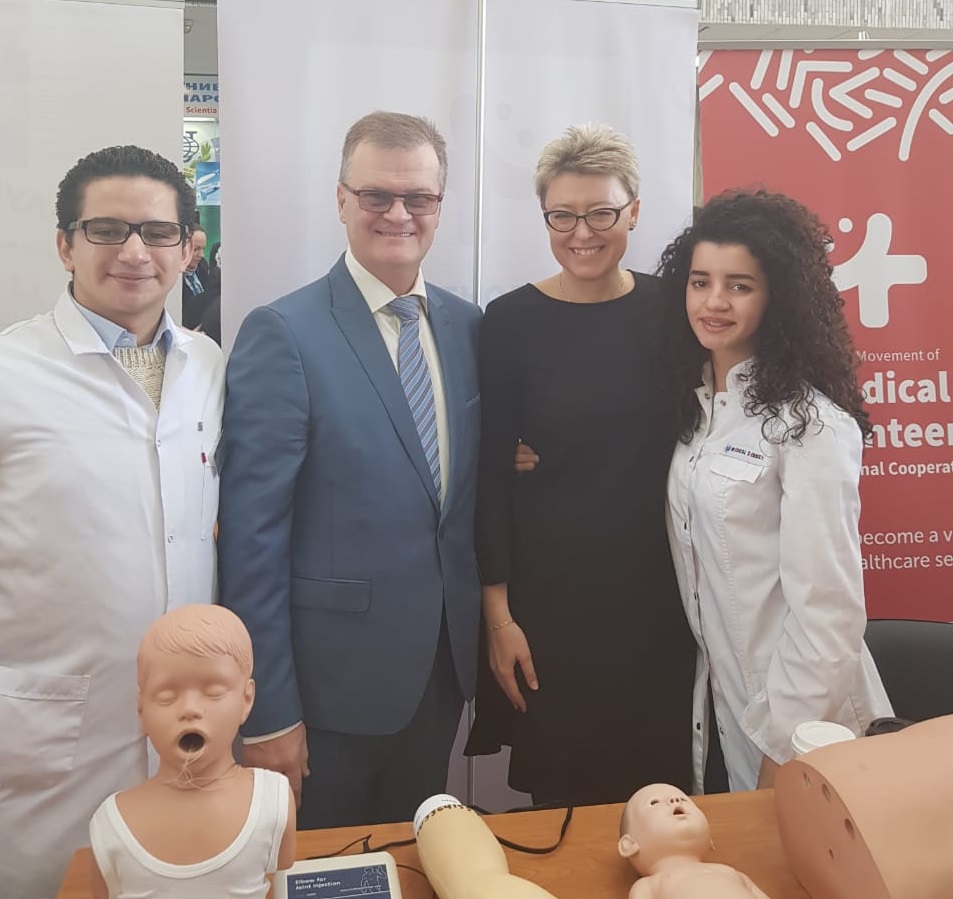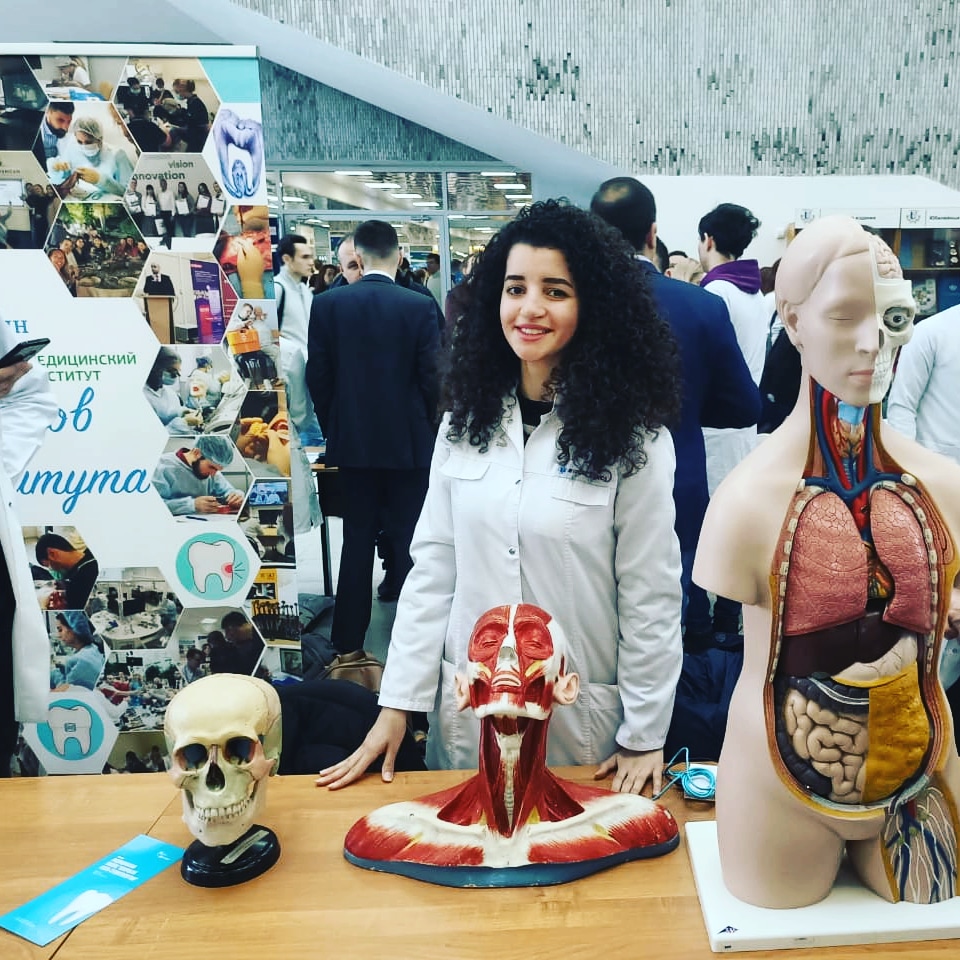 Life in RUDN
03 Aug
"In my work, the main thing is people. Whatever I design, it should be completely satisfying to society," – Morjadino Da Fonseca Vera Kruz, PhD student at the Academy of Engineering from Sao Tome and Principe
Morjadino flew from warm Sao Tome to Moscow to receive the profession of an architect of buildings and structures. He loves Khrushchev apartment buildings (5-storey buildings of the 60's), lives according to the laws of Vitruvius and wants to create something useful for society. We asked Morjadino what motivated him to move to Russia, why he chose Architecture and what project he presented at the Golden Section festival.
Life in RUDN
01 Aug
Resident of RUDN Institute of Medicine saves a man's life on board the plane
July 18, one of the passengers of Qatar Airways Moscow-Doha flight QR340 felt bad. Alaa Al Hajj, a Lebanese resident of RUDN Institute of Medicine (Traumatology and Orthopedics), who was flying on vacation, came to his aid. The young doctor provided first aid and convinced the crew to make an emergency landing at Kuwait International Airport to transfer the passenger to the medical team. Thanks to Alaa, the man remained alive.
Life in RUDN
07 Jul
Meaningful summer means comfortable academic year!
The third working semester of the International student construction brigade "Meridian of Friendship" was opened at RUDN University. Vice-Rector for Student Affairs Mikhail Katsarsky motivated the students to work, speaking about his student path in the construction team, tied bandanas to the leaders and handed out tasks.