They showed a smile: rewarding RUDN University medical volunteers
Dozens of sleepless shifts and saved lives are hidden behind the smiles of volunteers. They admit that it was not easy, but the doctor's duty did not allow staying on the sidelines. Who are they, those whose face was hidden behind a mask, respirators and plastic glasses?
36 volunteers of RUDN University, who stood at the forefront of the fight against coronavirus, were awarded today with commemorative medals and certificates "For selfless contribution to the organization of the All-Russian action of mutual assistance #MyVmeste" (We are together) on behalf of the President of Russia.
Volunteers in city hospitals, hospital coordinators, head of the volunteer center of RUDN Medical Institute. Many of them were forced to start doing something unusual since it was most important now. Someone managed to cure a 101-year-old woman from coronavirus, while someone faced death for the first time.
The pandemic made everyone remember what an important mission volunteers carry out every day.
"The volunteer movement has been developing for decades. I am glad that we have such students. You have received a great social experience, now you need to use it in your life. We used to be young volunteers too. In primary school, I personally helped a 90-year-old teacher. We all helped her taking turns. From 5th to 7th grade I knew what day I was on duty, when I needed to bring food or wash the dishes," said Vladimir Filippov, President of RUDN University.
"A volunteer is more than a job, it is a state of mind. I myself came out of the volunteer movement and I know very well how important it is to be a part of this family. Awards are recognition of the merits of each of you. It is impossible to convey the emotions of a volunteer when he or she comes to the aid of a person. Just as it is impossible to describe the feelings of a person to whom a volunteer came to help. Thank you for the work you are doing", said Denis Ashirov, Director of the Department of State Youth Policy of the Ministry of Science and Higher Education of the Russian Federation.
"The volunteers did a great job. You got involved in the implementation of volunteer initiatives, helped disinterestedly. This is a great merit. The time has come when you should be thanked. It is important that the certificates for commemorative medals were signed by the President of the Russian Federation ", said Grigory Gurov, Deputy Head of Rosmolodezh.
Almost a year later, they shared their emotions. RUDN University students and alumni on the work during a pandemic:
Initially, there were a lot of thoughts: to go to work or not. It was scary to face a new disease that no one had heard of. But I came to study to be a doctor. My first duty is to help people in difficult times. I realized that our knowledge can help. I packed my things and returned to Moscow, after some time of distance learning at home. As a volunteer, I ended up in general surgery, where they taught me, a future dentist, to give injections and put IVs. Many doctors were then sent to work in the red zone, someone fell ill. In our department, there was one of 5 nurses. But after all, someone needed to treat people with other diseases — there are also many such patients and they also need help. It would be very difficult to cope without volunteers in that situation.
During the pandemic, she worked as a volunteer at City Clinical Hospital No. 7
During the pandemic, when everyone was at home, we had the opportunity to meet and communicate with colleagues, and try to help. I think it worked. For almost a year, my attitude towards the virus has not changed. It was and remains dangerous and it is too early to relax.
During the pandemic, he worked as a hospital coordinator
I remember one patient — an old woman who was 101 years old. We worked and helped throughout all her treatment. Journalists came to see her. This was probably the most unusual patient.
We tried to help both mentally and physically. It was hard, but my conscience would not allow me to stay away when people need help.
During the pandemic, he worked at the National Medical Research Center named after N.N. Priorov
We have become part of a large machine helping those in need. As a doctor, it was my duty to help people.
During volunteering, I saw death as it is. This is part of life and thanks to this experience you begin to appreciate every moment.
If I went back a year, I would have gone again even though it was difficult. I believe that we have done the most worthy thing that was possible at that stage.
During the pandemic she worked at City Clinical Hospital No. 7
I worked as a coordinator — I was a link between volunteers and the hospital. It wasn't scary, there was excitement, I didn't want to let anyone down.
Every day I wrote to students just to find out if everything was fine and if there was still strength to work. I was support for them, and I, in turn, was supported by the leadership of 'Volunteers-doctors' and RUDN volunteer center. Whatever questions we had, they were in touch even at night.
I have been a volunteer since I was 15, so when such a situation happened, I just went and helped.
During the pandemic she worked as a hospital coordinator
The most memorable thing is the patient's words of gratitude. This is a very exciting moment, I have never experienced such feelings before.
As soon as the situation got worse, the first thought was to go help. Of course, there was stress, I remember when the patient in the department became ill, and I was the only employee nearby.
During the pandemic, she worked at City Clinical Hospital No. 7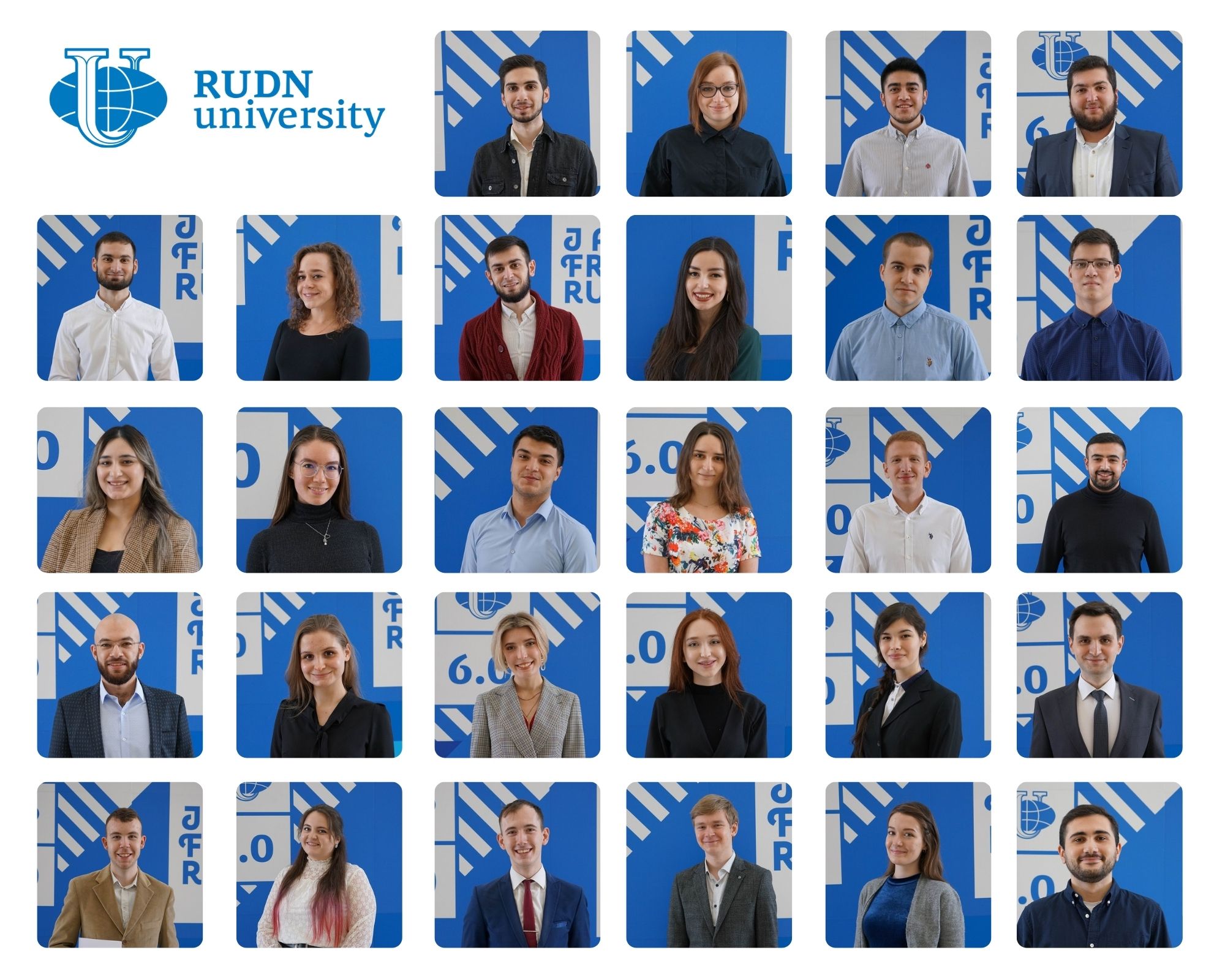 Life in RUDN
16 Mar
"Instilling love for the Russian language and Russian culture is a great happiness for me," — Milena Shcherbakova, Master student at the Russian Language Institute, RUDN University
Read an interview about the development of digital technologies, teaching and fulfilling dreams.
Life in RUDN
14 Mar
"I want to dedicate my life to the development of education in my country" Mohammad Kazim Tabasomm, international student at RUDN University
Read an interview about the Eurasian Women's Forum, a career in international relations and life in Afghanistan.
Life in RUDN
08 Mar
"I gave injections to a pygmy hedgehog," Victoria Vernust, vet student at RUDN University
Read an interview about the love for bearded dragons, fencing, important skills of a veterinarian and difficult relationships with pet owners.