"When I return home, I want to open a business in the banking sector" Mupegnu Nzussi Kevin Gras, RUDN postgraduate student from the Republic of the Congo
"When I return home, I want to open a business in the banking sector" Mupegnu Nzussi Kevin Gras, RUDN postgraduate student from the Republic of the Congo
Mupegnu Nzussi Kevin Gras, a postgraduate student at RUDN Faculty of Economics, tells about corruption research, his favorite park in Moscow and the main skills of an economist.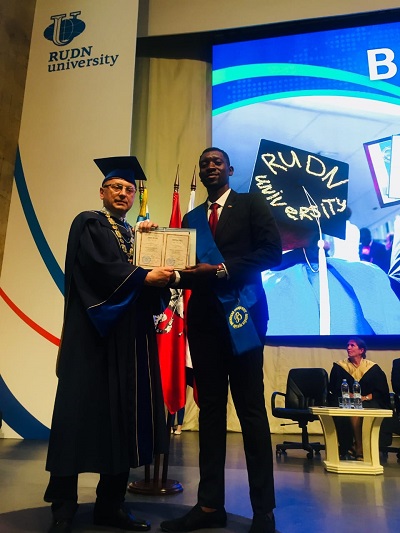 Remember your first day in Moscow, what was it like?
I arrived in Moscow at the beginning of January. As I remember now — Sheremetyevo airport, frost and lots of snow. Before studying in Russia, I studied mechanical engineering, then oil and gas engineering at the Arab University of Sciences in Tunisia. Afterwards, I came to Moscow to do oil and gas and management studies at RUDN University.
Why Russia?
This country is connected with the history of my continent. And the name of RUDN University has the name of one of the most famous African politicians — Patrice Lumumba.
After oil and gas, you entered postgraduate school in economics. What skills should a good economist have?
A good specialist not only understands economic theories but:
Is not afraid of new things. You need to be able to work at the intersection of sciences, employing and creating new interdisciplinary approaches. The answer never lies on the surface—you have to dig hard.
Is able to work with big data. To trace patterns, you need to highlight them. To do this, you need to develop your analytical skills.
Is financially savvy. To regulate large cash flows, you need to start with yourself. If people cannot manage their money, what can we say about multimillion-dollar sums.
What is your dissertation research about?

To develop a country's economy, you need to know the aspects of its political life as best as possible. Now I am analyzing the foreign economic relations of the Republic of the Congo with African, Eurasian and other continents. There are different approaches to understanding international partnership. For a long time, international relations with the African continent were synonymous with "organized charity," and subsidies allocated by donors did not result in real and effective development of the continent. I want to show what economic prospects "on an equal footing" the African continent has and how internal processes are related to foreign economic activity.
You are a participant in a scientific project in the field of anti-corruption compliance. What do you do in the research group?
I have long wanted to explore the topic of corruption — what forms it can take, how it is fought in various countries and by international organizations. The goal of our research group is to systematize all the knowledge accumulated in this area. We already have first results. For the first time in Russia, we have formed and systematized the scientific basis of modern anti-corruption compliance, which is now being prepared for registration with Rospatent. We've recently finished working on an analytical report on the role of the UN and UNESCO in combating corruption. Now it has been sent to the Presidential Administration.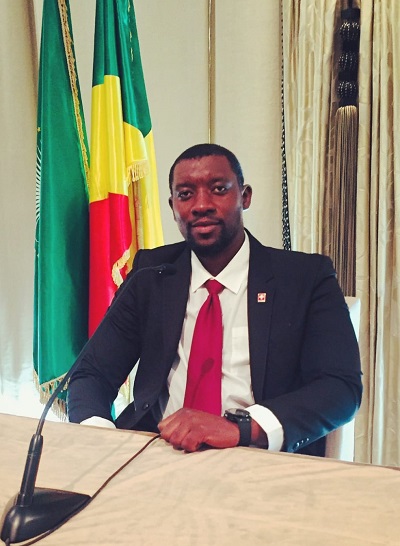 ЧWhat will you do after postgraduate school?
After training, I will return home. I want to open a business there — an online bank, which I will then transform into a banking ecosystem. I am currently in the process of writing a business model and creating a business financing strategy. I was inspired by Russian banking products for a similar project! It is very convenient when in one application you have access to debit and digital cards, the ability to exchange currency, quickly open a deposit or savings account, as well as start investing. Creating such a product is my dream.
Will you return to Moscow?
I will, as a businessman and tourist!
Moscow is a very green city, and I love walking around the city and going to thecountry. The park in South Butovo with a lake and a lot of greenery is my power place.
Three words that you could use to describe your life in 10 years...

Business. Creativity. Professionalism.
Life in RUDN
04 Nov
"Friendship and mutual respect make us strong. Together we are moving towards a confident tomorrow!": congratulations from RUDN Rector Oleg Yastrebov on National Unity Day
Here, at RUDN, we are becoming part of a friendly family of Russian peoples.
Life in RUDN
23 Oct
"Nobody has held such large-scale tournaments before us": 122 chess players from 16 countries compete at RUDN University
The III International Children's Chess Tournament "One World" was held at RUDN University. The participants were welcomed by Maria Zakharova, Director of the Information and Press Department of the Russian Foreign Ministry, who congratulated them and wished victory.
Life in RUDN
20 Oct
Omani coffee, costumes from Muscat and national music... RUDN University hosts Culture Days of students from Oman
Representatives of the community organized an exhibition, where they talked about the traditions of the sultanate, its nature — oases in the beds of dried up rivers and deserts.