"When I was told that I would help in Kommunarka, I didn't even feel any fear," Maria Mamontova, student of RUDN Medical Institute
"When I was told that I would help in Kommunarka, I didn't even feel any fear," Maria Mamontova, student of RUDN Medical Institute
Students, residents and postgraduate students of RUDN University help doctors in Moscow. They are heroes whose faces are hidden under medical masks. Today we meet Maria Mamontova, a 2nd-year student of RUDN University majoring in Nursing Care. For 3 weeks, Maria has been coordinating volunteers and helping doctors in the "red zone" of the hospital in Kommunarka. Read about weekdays and plans for the future in an interview for the project "Masked faces."
Maria, you are helping the hospital in Kommunarka. What is the most difficult thing?
I coordinate the work of volunteer groups after they have gone through all stages of selection and briefing. I am supposed to organize work in 2 shifts: from 8:00am to 2:00pm and from 2:00pm to 8:00pm. It is also important to check all the details when you prepare each volunteer for the shift.
You work even in the red zone. What difficulties have you encountered?
The "red" zone is for patients with suspected coronavirus infection or with confirmed diagnoses. The main staff there also needs help. If the volunteer has to work there, you need to wear a special protective suit you have to get used to - working in it is not easy, because it is both hot and difficult to breath but normally people are ok about it.
What did you feel on the first day of work in Kommunarka?
When they told me that I would help in Kommunarka, I did not even feel any fear. All volunteers have the same attitude. The hospital staff greeted us very warmly - they thanked us for our courage and instructed us. At the end of the first day, we realized that we were coping all right, and that made us feel very good indeed.
What is volunteering for a medical student? Hobby, interesting experience or necessity?
Previously, this was perceived as important experience, which certainly would not be useful in the future. I started volunteering at RUDN Medical Institute in the "Medical Volunteers" group. I learned a lot - primarily as a coordinator of assistants for medical organizations. Now I am simultaneously working in the Moscow regional branch of the "Medical Volunteers" movement. When it became clear that help would be needed at the hospital in Kommunarka, I immediately applied. Although it was necessary to train the team and rebuild the processes quickly, our volunteers do very well. Every day we hear positive reviews from doctors and nurses. I think that in such a situation, the experience of medical volunteering is already necessity.
What are your plans for the future - what will you do when it's all over?
I'll continue to study at RUDN University to become a senior nurse. We are good assistants to doctors with managerial interdisciplinary skills. Just as in any organization it is important to understand work processes, so in medicine it is necessary to know who and when needs help. Now I really like cardiology - I understood this when I was undergoing practice. Therefore, I would like to work in the cardiology department after graduation. When it's all over.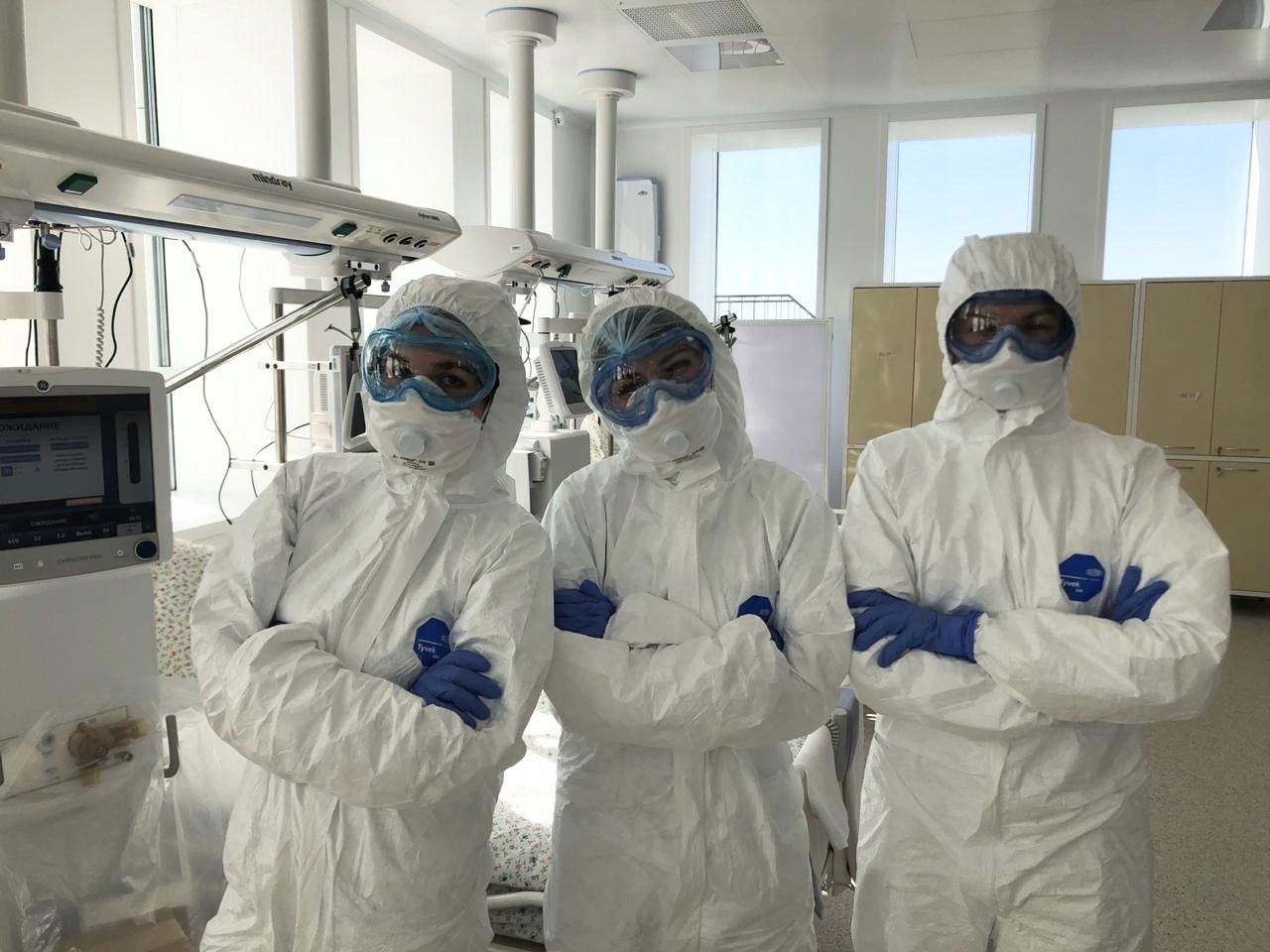 Life in RUDN
18 Oct
A whole century — Human and Expert. Anna Vasilievna Lyalina is 100 years old — serving the Accounting Department, the University and Peace
Anna Vasilievna Lyalina was born on October 17, 1922. She worked at the Peoples' Friendship University from the year of its foundation. Today Anna Vasilievna turns 100 years old, 25 of which were devoted to the service to the University and 4 years to the Great Victory.
Life in RUDN
26 Sep
"As a future surgeon, I want to see the beautiful smiles of my patients," Darina Shirokova, 2022 Presidential Stipend Laureate, RUDN Dental Student
Read about the childhood dream, high technology and three-minute oral hygiene in an interview with Darina.
Life in RUDN
23 Sep
Throw a dice. RUDN students develop a board game about the university
Author's design, mathematical calculations and probability theory — RUDN University students implemented the idea of creating a board game about the university into a project. Each was responsible for their own block of tasks: Nikolai Klykov calculated moves and points, Anna Zheltikova created cards with real people of the university, Daniil Shishov developed the game design, and Yuri Bereznev perfected the concept.