"When there are people who can be relied upon, you can handle any problems": Eleftherios Hatzifeodoridis, RUDN student of history
"When there are people who can be relied upon, you can handle any problems": Eleftherios Hatzifeodoridis, RUDN student of history
How do they drink coffee in Russia, and how do they drink it in Greece? What unites our countries? Is it difficult to be the president of the community? Eleftherios Hatzifeodoridis (History, 2nd year master' student) from Greece, member of the international historical school in Arkhangelsk, tells us about all this.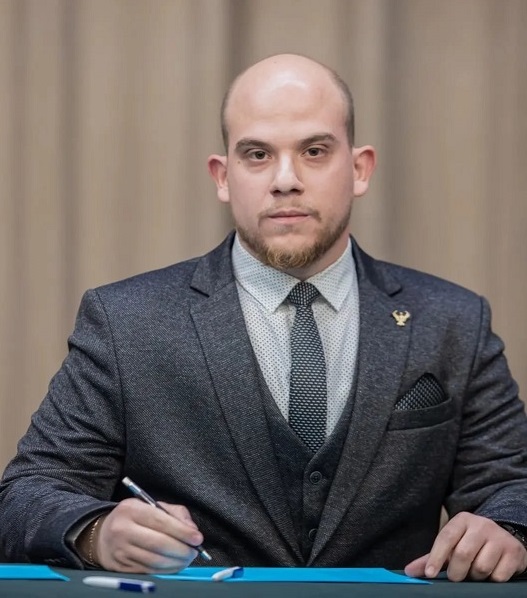 What surprised you when you first came to Moscow?
I first came to Russia in 2016 with a dance group. It was the year of Greece in Russia and Russia in Greece. We performed at a concert in the Kremlin, where we performed the panti dance. As a child, I traveled a lot in Europe, but when I arrived in Russia, I realized that I was in a wonderful world. I couldn't communicate with people because I didn't know the language. But there was something special about Russia, something that made it different from others. I was totally hooked.
When did you decide to come to graduate school in Russia?
In a secondary school. In Greece, I did my undergraduate studies at the department of language, philology and culture of the Black Sea countries. We studied the Russian language and culture of Russia. Then I learned that our peoples have a lot in common — from religion and historical heroes to close economic ties. For example, Sophia Palaiologina , the wife of Ivan III, is Greek. Ivan Varvatsi — a Greek merchant who organized the export of caviar abroad. The Likhud brothers, the monks who became the first teachers of the Slavic-Greek-Latin Academy, are also Greeks. I am here because I wanted to better understand Russian culture and civilization.
Coffee is the most popular drink in Greece. How does it differ from what you drink in Russia?


In Russia, coffee is taken hot, while in Greece — cold. We serve both frappe and cappuccino, but mostly espresso. For us, coffee is like water. We drink it 2-3 times a day.
Which historical figures inspire you?
Pericles. Politician, orator and military leader. He played an important role in the history of Greece. 4th century BC — golden age. Then the foundations of everything that the modern world is proud of were laid: philosophy, medicine, theatrical art and literature. The reforms of Pericles helped the state to develop. I like his quote: "We leave behind not what is inscribed on the monuments, but our influence on the people around us".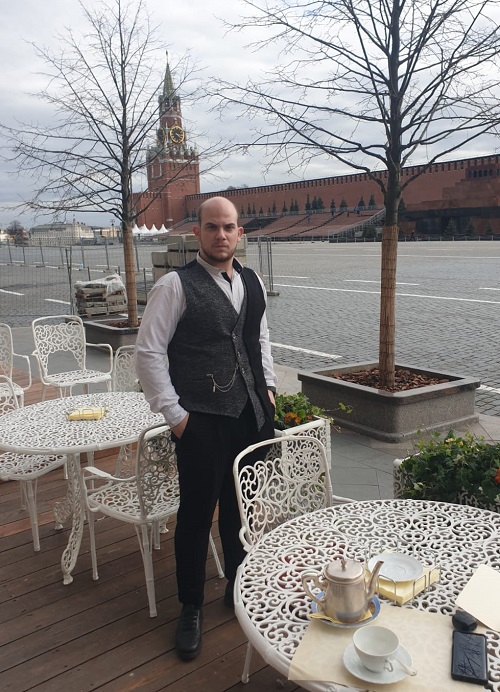 At the end of April you will go to the International School of History. What track have you chosen?
"History of Russian culture". My scientific interests lie in the field of culture and historical relations between Russia and Greece. Today, 9-10 thousand Greeks live in Moscow, almost 100 thousand across the country. Some have arrived recently, others have been living here for decades. All of them contribute to the development of culture and trade. And at the International School of History, I want to learn more about the history of the development of Russian culture in order to better understand how the Greeks lived in Russia and what they did for Greek-Russian relations.
What is your professional dream?
On the one hand, I would like to become a teacher in order to share knowledge and experience with students. On the other hand, I'd like to continue doing research in the field of Greek-Russian cultural contacts. My dream is to become a cultural diplomat between Russia and Greece.
You have been the head of the Greek community for 2 years now. Why are student associations needed?
We help students who have just come to Russia. I remember myself: in the beginning it was very difficult. There are difficulties with the language, problems with paperwork. In the community, we help to learn the language, move into a hostel, and adapt to life in Russia. When I arrived in Russia, it was important for me to have support nearby. To know that the Greeks are here, we are together and we will help each other in a difficult situation. Therefore, I became the president of the Greek community of RUDN University students.
Is it hard to be president?


No. When there are people on whom you can rely, any problems can be handled. I have a great team and great colleagues. We are a family.
If you have free time, what do you do?
I play basketball, I go to the gym. I read. Among Greek poets I love Elite, Russians — Pushkin. I also like the works of Dostoevsky. In the novels of Fyodor Mikhailovich, I am attracted to his characters: these are ordinary people. The same as we are.
Three words to describe your life in 10 years...
Honored. Experienced. Family man.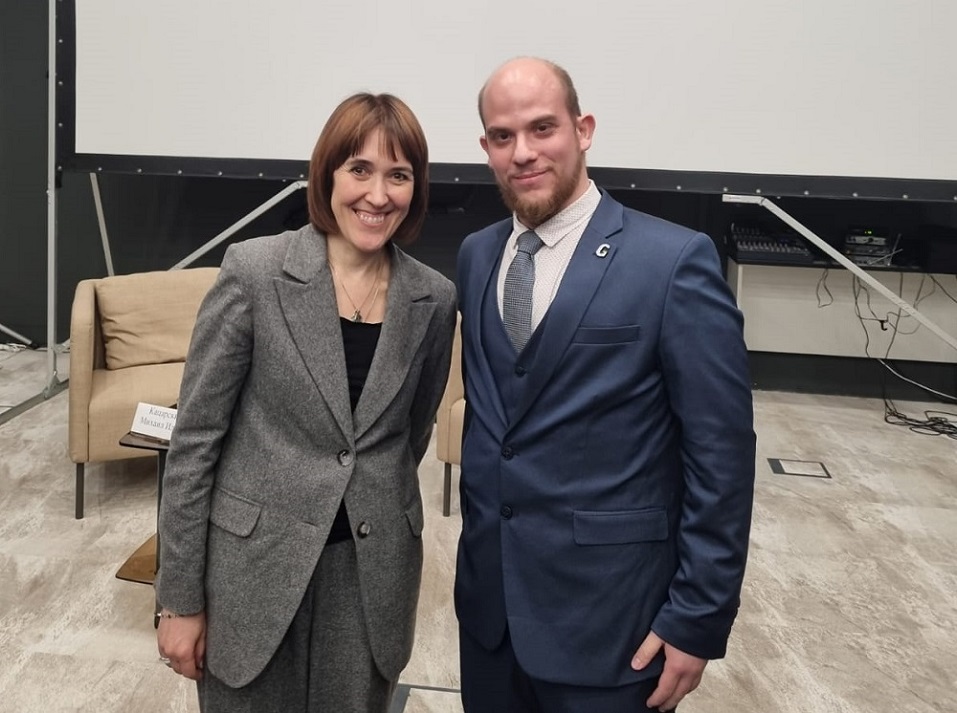 Life in RUDN
03 Aug
"In my work, the main thing is people. Whatever I design, it should be completely satisfying to society," – Morjadino Da Fonseca Vera Kruz, PhD student at the Academy of Engineering from Sao Tome and Principe
Morjadino flew from warm Sao Tome to Moscow to receive the profession of an architect of buildings and structures. He loves Khrushchev apartment buildings (5-storey buildings of the 60's), lives according to the laws of Vitruvius and wants to create something useful for society. We asked Morjadino what motivated him to move to Russia, why he chose Architecture and what project he presented at the Golden Section festival.
Life in RUDN
01 Aug
Resident of RUDN Institute of Medicine saves a man's life on board the plane
July 18, one of the passengers of Qatar Airways Moscow-Doha flight QR340 felt bad. Alaa Al Hajj, a Lebanese resident of RUDN Institute of Medicine (Traumatology and Orthopedics), who was flying on vacation, came to his aid. The young doctor provided first aid and convinced the crew to make an emergency landing at Kuwait International Airport to transfer the passenger to the medical team. Thanks to Alaa, the man remained alive.
Life in RUDN
07 Jul
Meaningful summer means comfortable academic year!
The third working semester of the International student construction brigade "Meridian of Friendship" was opened at RUDN University. Vice-Rector for Student Affairs Mikhail Katsarsky motivated the students to work, speaking about his student path in the construction team, tied bandanas to the leaders and handed out tasks.