Leading oncologists release Russia's first encyclopedia of pediatric thoracoabdominal oncological surgery
Every year in Russia, about 4 thousand children need help of cancer surgeons. The lives of children depend on the professionalism and knowledge of surgeons. RUDN experts share relevant information and many years of experience for the first time in Russia, presenting systemic knowledge of pediatric thoracoabdominal oncological surgery in an encyclopedia published by a professor at the Faculty of Continuing Medical Education of RUDN University, Doctor of medical sciences Andrey Ryabov. The book is edited by the former chief oncologist of Russia, a brilliant oncologist surgeon, legendary academician Mikhail Davydov.
The Encyclopedia of Pediatric Thoracoabdominal Oncological Surgery is the first monograph on this subject in Russia.
"The book summarizes and systematizes the vast experience in the field of pediatric as well as adult thoracoabdominal surgery accumulated in one of the leading institutes of the country — Radiology Research Center of the RF Ministry of Health. The encyclopedia will definitely become each pediatric oncologist-surgeon's reference book," says Mikhail Davydov, Doctor of medical sciences, professor, academician of the Russian Academy of Sciences, editor-in-chief of the Encyclopedia.
The monograph describes the current state of cancer surgery of children's chest, abdominal and retroperitoneal tumors. The book details the features of cancer surgeries with clinical observations. Many complex surgeries to remove children's malignant tumors were performed personally by Professor Ryabov and Professor Davydov.
"Transferring adult thoracoabdominal surgery technologies to children's surgery is a decisive step for a qualitative breakthrough," says Andrei Ryabov, MD, professor of the Department of Surgery and Oncology, Faculty of Continuing Medical Education of RUDN University.
Particular attention is paid to anesthesia and the choice of surgical access. In addition, epidemiology, statistics, basic classifications and methods of combined treatment are considered.
The encyclopedia will help practicing pediatric oncologists, pediatric surgeons and specialists involved in the diagnosis and treatment of children with thoracoabdominal tumors.
Reference:
Andrei Ryabov — Professor, Department of Surgery and Oncology, Faculty of Continuing Medical Education, RUDN University, Deputy Director for Surgery, Radiology Research Center, RF Ministry of Health and Head of the Department of Thoracoabdominal Oncology Surgery, Herzen Radiology Institute.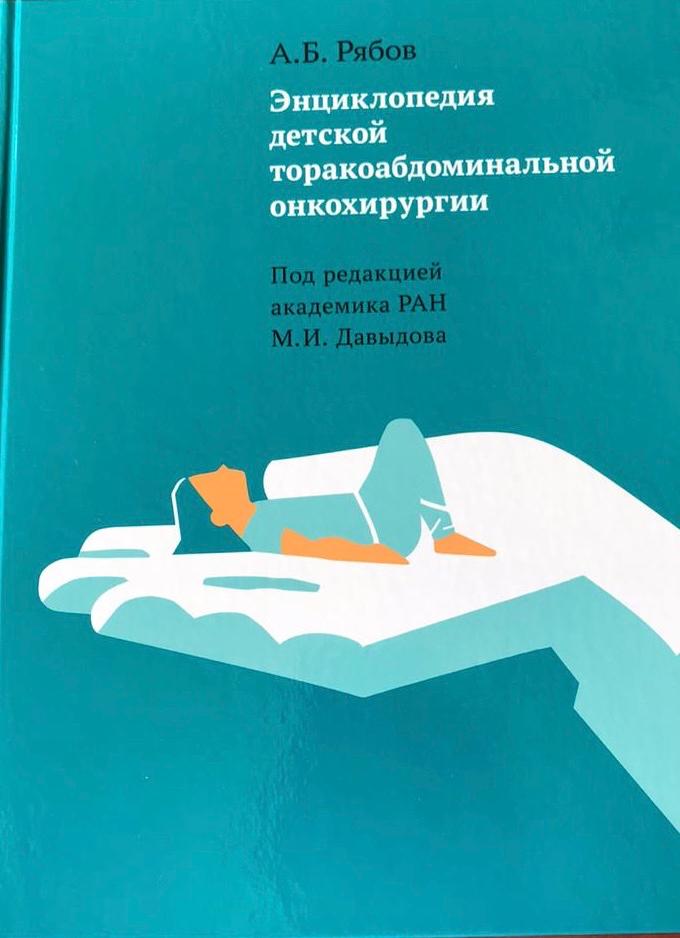 Science
11 Oct
Chemist Benjamin List: the Nobel Prize in chemistry and a visit to RUDN University
October 6, the Nobel Committee announced the 2021 Nobel Prize Winners in Chemistry. They were scientists Benjamin List (Germany) and David Macmillan (USA) for new methods of molecular synthesis. RUDN chemists know Professor Liszt personally — in 2019, the researcher came to participate in the university conference.
Science
11 Oct
Nobel Prize in Medicine awarded for receptor research
The Nobel Committee in Stockholm has named the laureates in Medicine — David Julius and Ardem Patapoutian. They discovered how temperature or touch, for example, is transformed into human sensations.
Science
07 Oct
A RUDN University Physicist Simplified the Einstein-Lovelock Theory for Black Holes
Allowing for quantum corrections, the Einstein-Lovelock theory describes black holes with an equation that contains an infinite number of terms. However, according to a RUDN University physicist, the geometry of a black hole in this theory can be presented in a compact form, and a limited number of terms can suffice to describe the observed values. This could help scientists study black holes in theories with quantum corrections to Einstein's equations.