New trends and strategies in the economies of emerging markets discussed at RUDN
May 29-31, 2018, the international scientific and practical conference "New Trends, Strategies and Structural Changes in the Economy of Emerging Markets" was held at RUDN Economics faculty.
More than 180 researchers from 24 countries discussed more than 40 reports on new trends in the global economy, regional integration and global financial markets; BRICS: international instability, growth trajectories and structural transformations; innovative development, energy efficiency and digital economy; monetary policy, financial institutions and markets; and methods of quantitative analysis of the economy.
The program of the conference also included a master class from the chief editors of high-ranking scientific journals - International Journal of Economic Policy in Emerging Economies (Scopus, London); "Bulletin of the Peoples' Friendship University of Russia. Series of Economics "; International Journal of Emerging Markets (Scopus, Emerald), who gave practical recommendations on the formulation of research results.
The section of young researchers "World Trends and Prospects for the Development of Innovative Economy" brought together more than 50 students of the Economics faculty.
A compilation of extended abstracts of 84 reports selected by the Program is due to be published in English.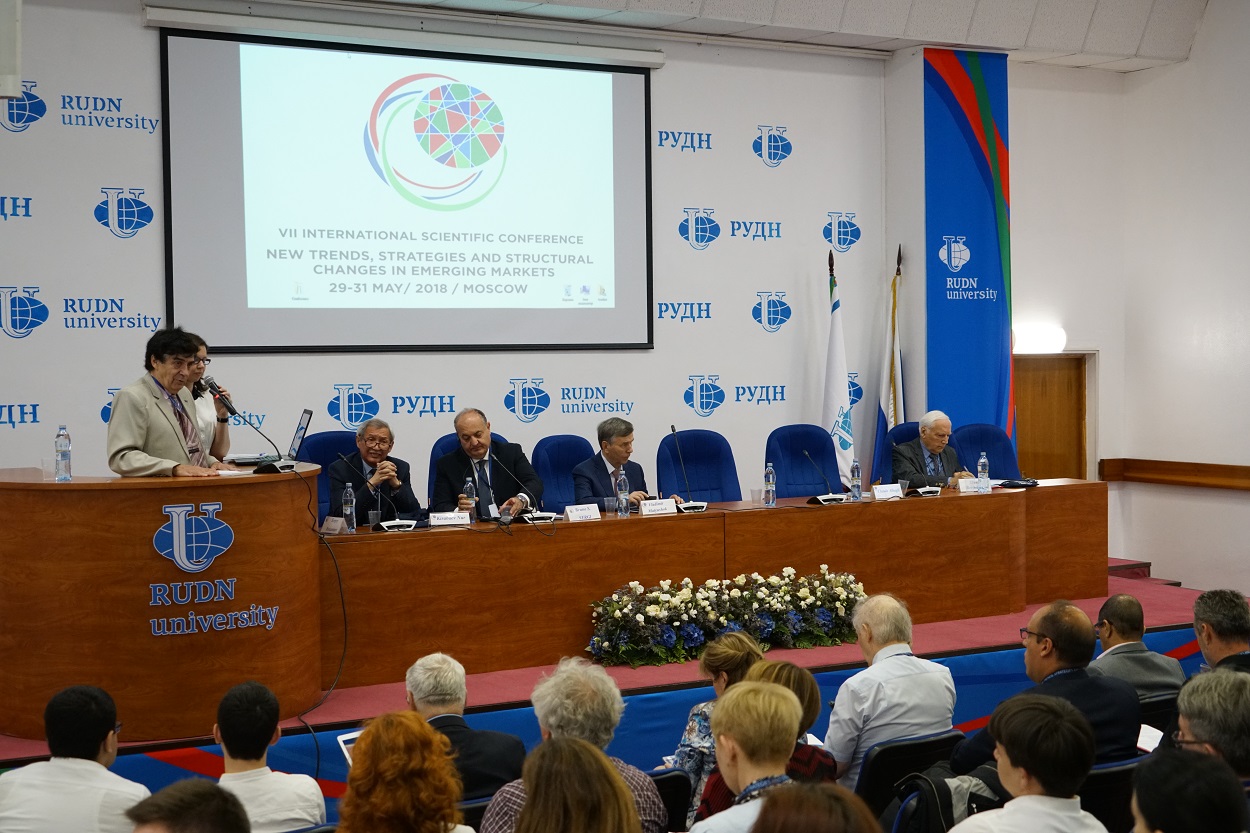 Science
02 May
The Grand Prix and gold of the Hi-Tech exhibition go to RUDN dentists
April 18-20, the international exhibition of HI-TECH innovations took place in St. Petersburg. Two RUDN University projects received a gold medal and the only Grand Prix at the exhibition.
Science
14 Apr
RUDN Biologists Study Live Microorganisms in Toxic Liquids for Metalworking
RUDN biologists have studied microorganisms that can survive in metalworking fluids. The results will allow "picking up" bacteria and fungi that can process toxic waste fluids into a harmless product.
Science
10 Apr
RUDN University Biologist: salted water saves fish from stress when transporting
RUDN University biologist with colleagues from Brazil and Iran found how to alleviate the stress of fish during transportation. It turned out that this can be achieved with salted water.