Medicinal drugs prototypes, innovative pharmaceutical production and search for medicines for Alzheimer - RUDN chemists open «Molecular design and synthesis of innovation compounds for medicine» scientific center
14 December, RUDN opened «Molecular design and synthesis of innovation compounds for medicine» scientific center, which is going to be the main site for joint collaboration of chemists looking for cheaper and more effective medicinal drugs and synthesis of new active substances.
RUDN researchers are working together on heterocycle compounds to use them in medicine.
In December, «Molecular design and synthesis of innovation compounds for medicine» scientific center was opened. The Center is headed by professor Andrey Malkov (Loughborough University, Great Britain) and has already attracted chemists from Italy, India, China and Indonesia
RUDN researchers are looking for more efficient ways of producing more qualitative and cheaper products and synthesizing new substances including new biologically active compounds for medicine.
Viktor Khrustalev, Director of RUDN United Chemical Institute: «Currently we are on a fundamental stage. In our laboratory we can create prototypes for further testing and industrial production of substances for medicine and other fields».
RUDN researchers are working together with Italian colleagues from Bari University have already started a project on improving medicines for Alzheimer experimenting with nitrogen-containing heterocycle compounds and showing the possibility of more qualitative and cheaper product. In the laboratory some chemical reactions last 2-4 minutes instead of regular 3-4 days and are cleaner and safer.
Chemists will start with a precise mathematical model of the process using digital technologies, thus shortening the experimental period and increasing efficiency.
The Center is opened in the frame of 5-100 Project.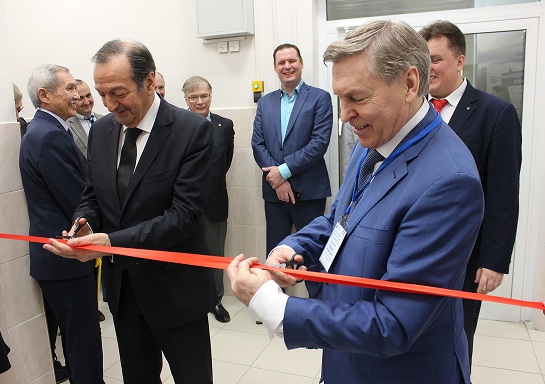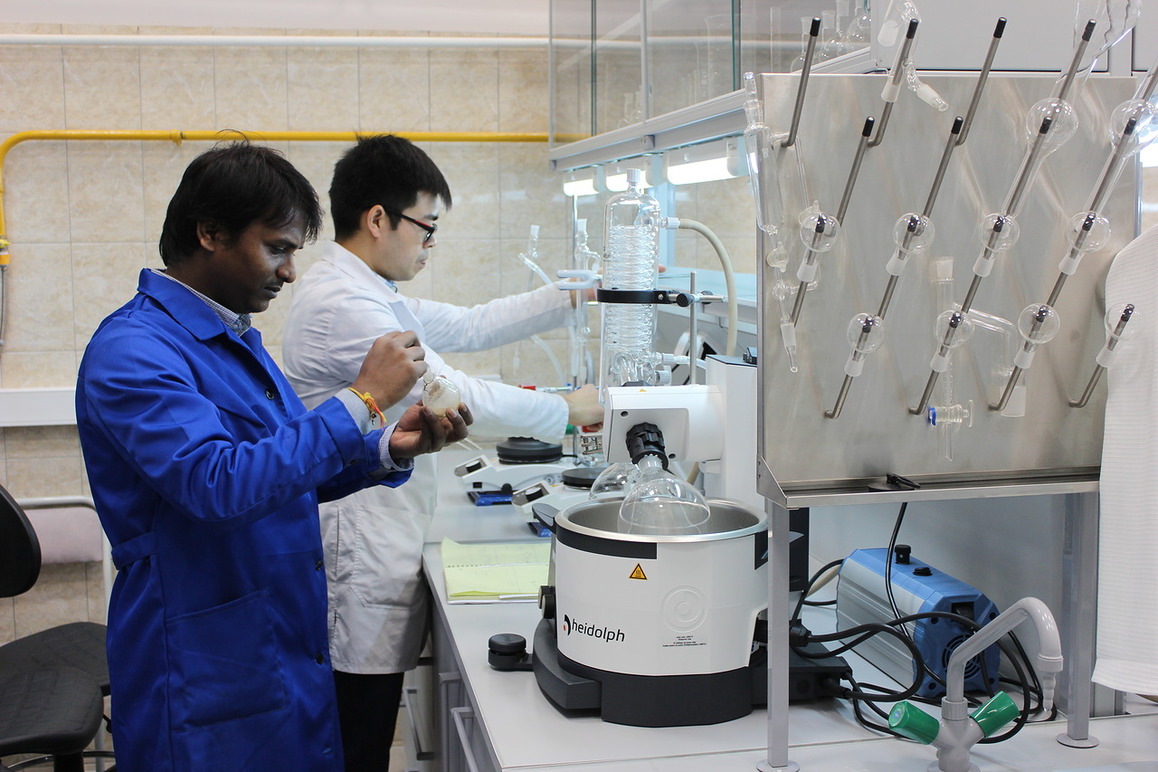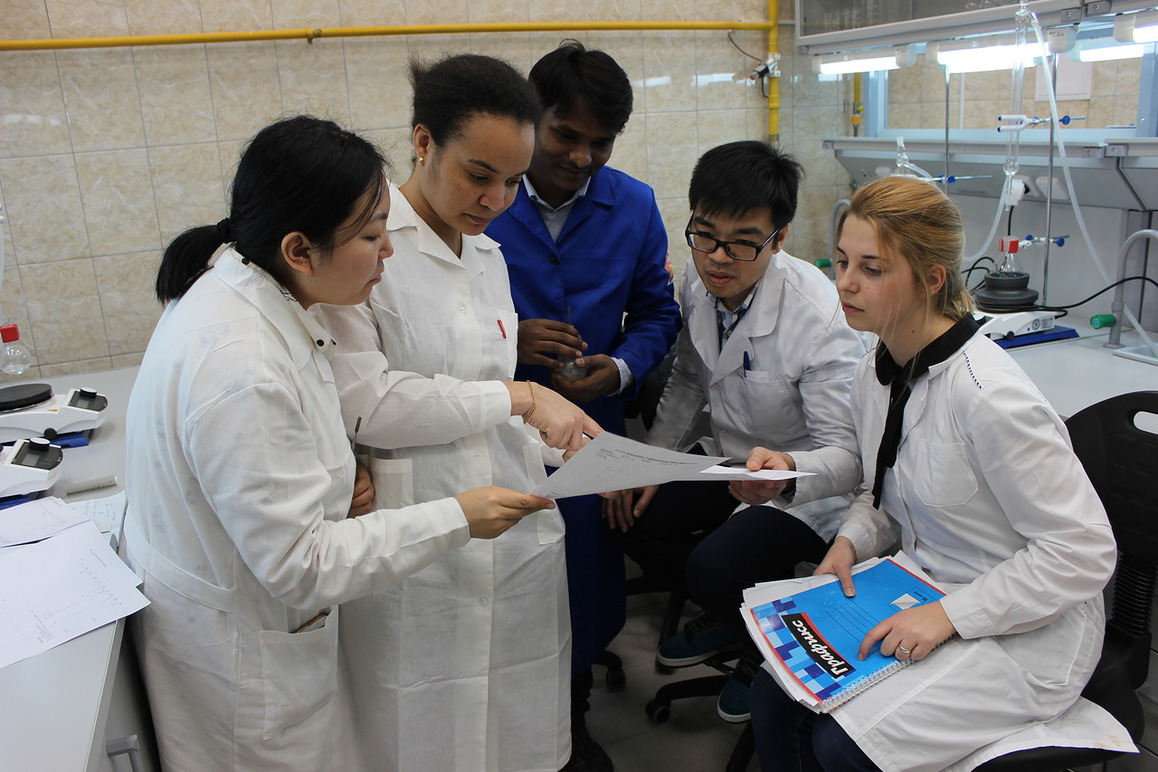 Science
20 Oct
RUDN University Professor Suggested how to Clean Up Space Debris
A specialist in spacecraft movement control analyzed the process of placing vehicle stages, boosters, and other space debris into the so-called disposal orbit and suggested cleaning lower orbits up with a spacecraft that has modules with engine units on board. These modules will attach to space debris objects and move them away. As for the geostationary orbit, a preferable way to clean it up would be a towing spacecraft that transports space debris objects into the disposal orbit.
Science
14 Oct
A Biologist from RUDN University Found Sex Differences in Inflammatory Reactions in Rat Pups
A biologist from RUDN University studied the development of the immune response in prepubertal male and female animals. According to her, the severity and mortality of infectious and inflammatory diseases at this age depend not on the sex hormones, but mainly on the chromosome set or karyotype.
Science
11 Oct
Chemist Benjamin List: the Nobel Prize in chemistry and a visit to RUDN University
October 6, the Nobel Committee announced the 2021 Nobel Prize Winners in Chemistry. They were scientists Benjamin List (Germany) and David Macmillan (USA) for new methods of molecular synthesis. RUDN chemists know Professor Liszt personally — in 2019, the researcher came to participate in the university conference.