Medicinal drugs prototypes, innovative pharmaceutical production and search for medicines for Alzheimer - RUDN chemists open «Molecular design and synthesis of innovation compounds for medicine» scientific center
14 December, RUDN opened «Molecular design and synthesis of innovation compounds for medicine» scientific center, which is going to be the main site for joint collaboration of chemists looking for cheaper and more effective medicinal drugs and synthesis of new active substances.
RUDN researchers are working together on heterocycle compounds to use them in medicine.
In December, «Molecular design and synthesis of innovation compounds for medicine» scientific center was opened. The Center is headed by professor Andrey Malkov (Loughborough University, Great Britain) and has already attracted chemists from Italy, India, China and Indonesia
RUDN researchers are looking for more efficient ways of producing more qualitative and cheaper products and synthesizing new substances including new biologically active compounds for medicine.
Viktor Khrustalev, Director of RUDN United Chemical Institute: «Currently we are on a fundamental stage. In our laboratory we can create prototypes for further testing and industrial production of substances for medicine and other fields».
RUDN researchers are working together with Italian colleagues from Bari University have already started a project on improving medicines for Alzheimer experimenting with nitrogen-containing heterocycle compounds and showing the possibility of more qualitative and cheaper product. In the laboratory some chemical reactions last 2-4 minutes instead of regular 3-4 days and are cleaner and safer.
Chemists will start with a precise mathematical model of the process using digital technologies, thus shortening the experimental period and increasing efficiency.
The Center is opened in the frame of 5-100 Project.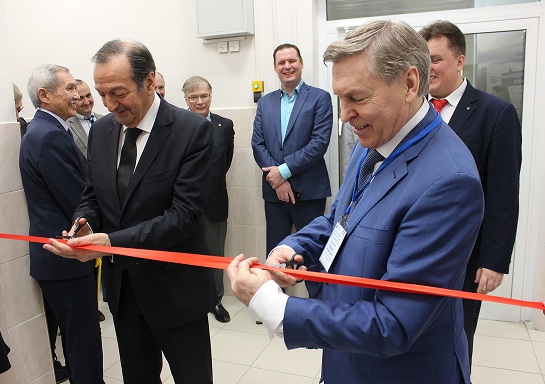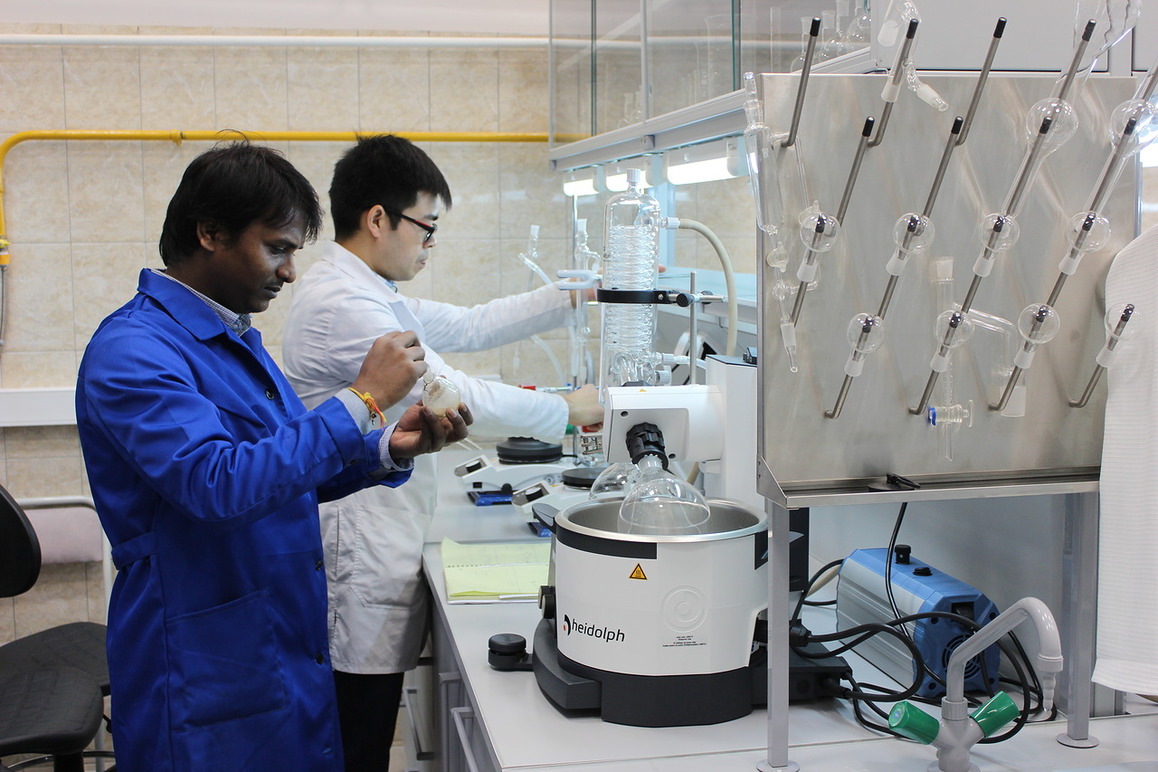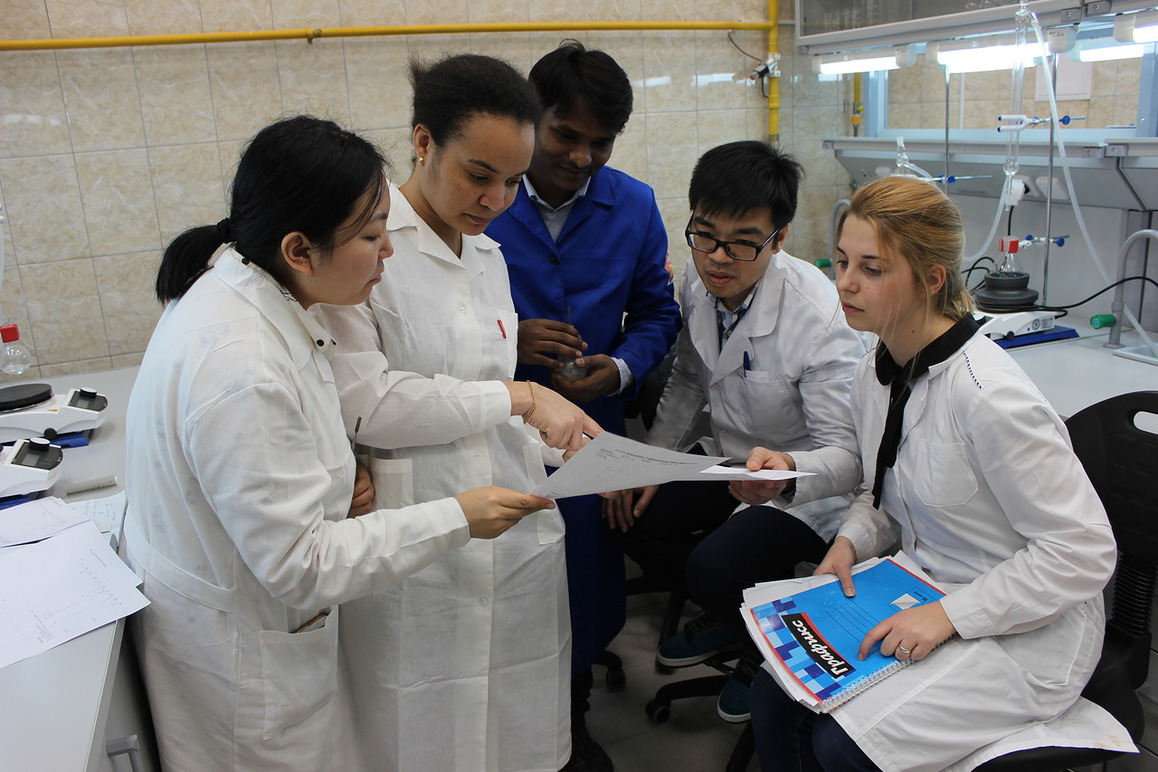 Science
15 Jun
Heavy Metals Make Soil Enzymes 3 Times Weaker, Says a Soil Scientist from RUDN University
Heavy metals suppress enzyme activity in the soil by 3-3.5 times and have especially prominent effect on the enzymes that support carbon and sulfur circulation. This was discovered by a soil scientist from RUDN together with his colleagues from Chile, Germany, the UK and Venezuela. The data obtained by the team can lead to more efficient use and fertilization of agricultural lands.
Science
09 Jun
Multilingual Education during COVID-19: University Teachers from Several Continents and 18 Countries Explored Common and Specific Features of Remote Training
The RUDN University Academic Council Commission on Foreign Languages held its June research seminar in cooperation with international community of language teachers who became part of the international pro-bono project on challenges and solutions to foreign languages training during COVID-19.
Science
07 Jun
RUDN University Biologists Studied the Effect of Jungles on Global Warming
Biologists from RUDN University described the role of tropical rainforests in the production of methane, the second most harmful greenhouse gas after CO2. It turned out that some areas of rainforests not only consumed methane but also emitted it.