Students of the Institute of Space Technologies got Yury Gagarin scholarships
27 October, the winners of the Open contest for Yury Gagarin scholarship were awarded in Zvezdny Gorodo, among them – RUDN IST students.
Four 2nd-year students (Kair Zhanibekov, Alexander Lakin, Viktoria Zhuravleva and Irina Andreichikova) of RUDN IST got diplomas and certificates for research of assessment of labor-intensive training of astronauts. The experts highle appreciated their work «Improving methodological tools of assessing intensiveness of labor when planning work of Gagarin Training Center».
«Our victory is a result of hard work. We participate in conferences on space branch economic issues. We offer our solutions based on detailed analysis. We learn to be professionals and it takes a lot of research», say the winners.
Tatiana Kokuitseva, Vice-Director of IST says that «hi-tech production takes intellectual labor. At our institute we concentrate on practical approach – straight after internship our students do concrete projects».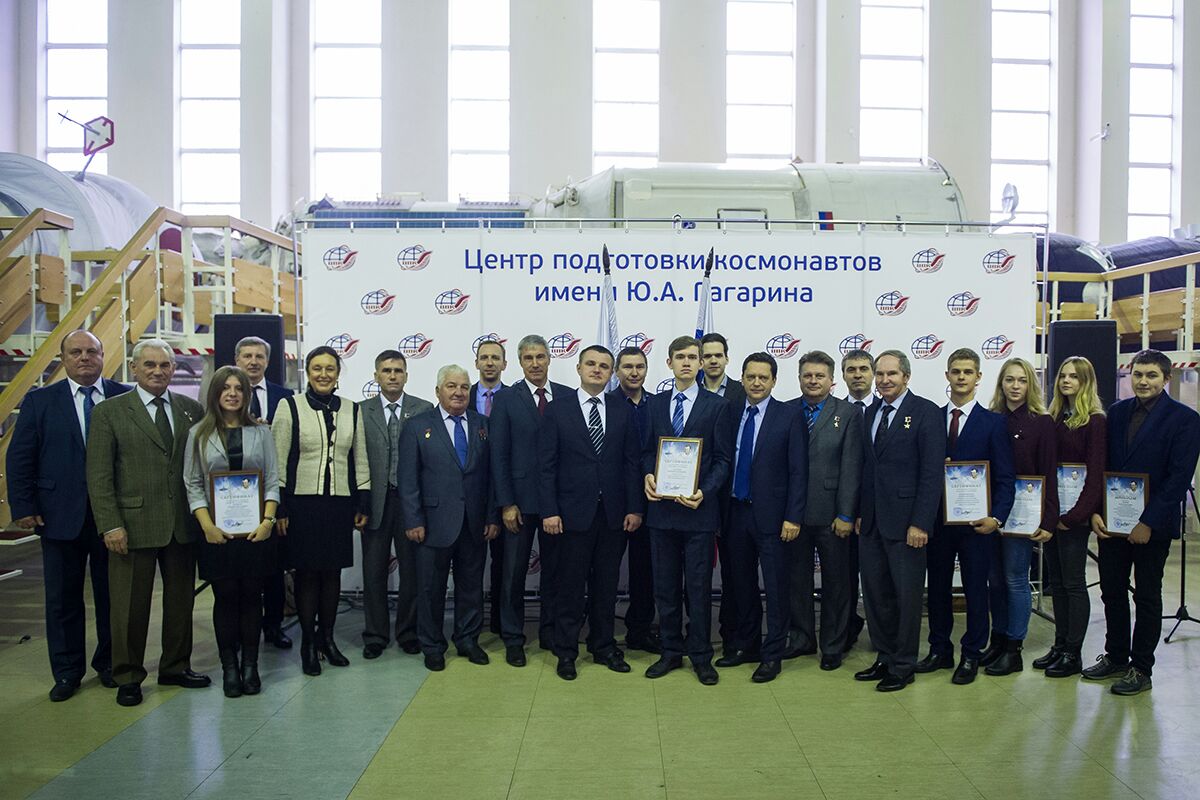 Science
16 Mar
RUDN Research Institute of Molecular and Cellular Medicine is the winner of the Mega-grant of the Russian Science Foundation for 128 million rubles
RUDN University is one of the three winners in the country. The Scientific Research Institute of Molecular and Cellular Medicine of RUDN Institute of Medicine will become a clinical base for a 4-year project in the field of genetic research for the treatment of soft tissue sarcomas.
Science
15 Mar
The chemist RUDN created a catalyst for more efficient oxidation of cyclohexane
The chemist of RUDN together with colleagues from Iran and Spain created a catalyst based on palladium and nickel for the oxidation of cyclohesane in the production of adipic acid, which is used for the production of cleaning products, food dyes and other substances. The new catalyst made it possible to double the consumption of cyclohexane.
Science
10 Mar
Intercultural communication in the context of global integration and the fourth industrial revolution
On February 28, 2023, invited lector Dương Thu Hằng (Head of Department of Vietnamese Literature, Faculty of Philology, Thai Nguyen University, Vietnam) gave lecture entitled "Intercultural communication in the context of global integration and the fourth industrial revolution" within the framework of academic and methodological online seminar of the Foreign Languages Department of the Agrarian and Technological Institute of RUDN University. The lecture was held online via Microsoft Teams. Languages — the Vietnamese language, the English language & the Russian language.