Laboratory of non-invasive cardiovascular ultrasound and hemodynamic studies
Head:
Head of the Department of Internal Medicine Propaedeutics, Institute of Medicine of RUDN University, Doctor of Medical Sciences, Professor
Structural unit: Institute of Medicine.
The laboratory of non-invasive cardiovascular ultrasound diagnostics and hemodynamic studies was established at the Department of Propaedeutics of Internal Diseases. In addition to scientific research, it is possible to train students, residents, Ph.D. degree seekers and improve the level of training of specialists and trainees of advanced training courses on the basis of modern equipment.
Field of use of laboratory instruments:
Examination of patients with arterial hypertension, acute and chronic heart failure, various forms of coronary heart disease, liver cirrhosis, chronic kidney disease, as well as patients suffering from other cardiovascular diseases and healthy volunteers within the main scientific directions of the department.
Study of the processes of inflammation and fibrosis in remodeling left ventricular myocardium in patients with myocardial hypertrophy of various origins (arterial hypertension, hypertrophic cardiomyopathy) and the possibilities of pharmacological action with the use of different classes of drugs.
Study of remodeling of the cardiovascular system and kidneys in order to optimize therapeutic tactics and monitor the effectiveness and safety of treatment.
Study of cardiorenal, cardio-hepatic relations in the clinic of internal diseases.
Study of hepatopoietic interaction in patients with chronic liver disease.
Evaluation of the role of liver fibroscans in non-invasive fibrosis diagnosis in cardiologic patients.
Treatment of arterial hypertension with innovative methods.
Non-invasive methods of vascular bed research in clinical practice.
Effective strategies for controlling blood pressure in real clinical practice.
FibroScan 502 Touch; Echosens
Noninvasive determination of the degree of hepatic fibrosis by the method of transient elastometry, as well as measurement of ultrasound attenuation
Electronic spirometer TrueFlow; NDD
Measurement of the volume of air coming from the lungs with the greatest expiration after the greatest inspiration
SphygmoCor, AtCor Medical
Instrument for the study of central pressure indicators SphygmoCor, AtCor Medical. Calculation of central aorta pressure.
Oscillometric tonometer HEM-5001; Omron Healthcare
Automated blood pressure measurement
Vivid 7 Dimension 4D-MD GE Healthcare Ultrasound
Digital color ultrasound diagnostic system of expert class Vivid 7 Dimension 4D-MD GE Healthcare Ultrasound.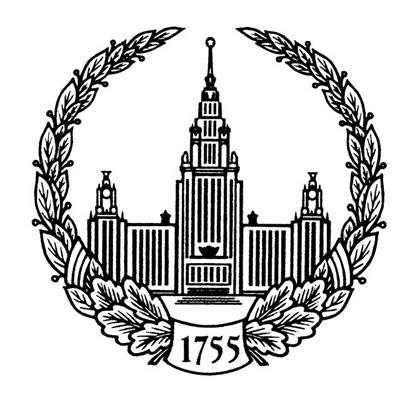 About partner:
Today, Moscow University is the largest classical uni-versity in Russia, where more than 45 thousand people from all regions of the country study (in various forms of study). MSU has 40 faculties (21 faculties were created over the past 20 years), 15 research institutes, about 750 departments, offices and laboratories, a medical research and educational center.