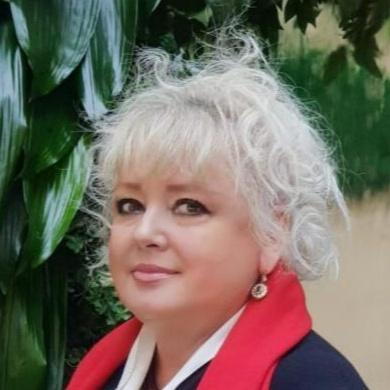 Dr. habil. in Economics, Professor, Director of the RUDN University International Institute for Strategic Development of Sectoral Economics (IISDSE) and Institute of Ecology.
1987 — degree in Engineering, Chemistry, Technology, Tomsk Polytechnic University.
1994 — degree in Economics, Tomsk State University.
2004 — she defended her PhD thesis entitled "Economic methods and priorities of investment business development" in the Russian Presidential Academy of Civil Service.
Elena Savenkova has been working at RUDN University since 2008.
2010 — she defended doctoral thesis devoted to "Mechanism for financial support for investment process in the regions of Russia" at the Peoples' Friendship University of Russia.
Elena Savenkova is the author of 3 monographs and over 80 scientific articles, including 11 articles indexed by the Scopus and Web of Science international databases.
Area of Expertise:
innovations in sector economics and ecology;
implementation of the UN sustainable development goals in ecology;
scientific expertise in project management;
managing R&D implemented with a real sector of economy;
cooperation with enterprises of the real sector of economy to implement vocational education, further education and employer-sponsored training programmes.