Rector of the Peoples' Friendship University Vladimir Filippov nominated for the candidacy of the Head of the Committee on educational programs of UNESCO
Rector of the Peoples' Friendship University Vladimir Filippov nominated for the candidacy of the Head of the Committee on educational programs of UNESCO
November 27, a constituent meeting of the Russian Committee on UNESCO Educational Programs was held in Ryazan. The participants discussed the composition, draft regulations and the main tasks of the Committee on UNESCO Educational Programs.
Vladimir Filippov, Rector of RUDN University, member of the Council of Europe and UNESCO expert group on recognition of higher education documents in Europe, representative of the second electoral group of the Steering Committee of the UNESCO Education 2030 Program, was nominated Head of the Committee.
The UNESCO Educational Programs Committee was established to implement, coordinate and monitor the Sustainable Development Goal 4 - "Education 2030" (SDG 4, UNESCO) in the Russian Federation.
Reference:
SDG 4 aims to provide inclusive quality education and education for all, regardless of gender, citizenship and health opportunities. In addition, SDG 4 addresses issues of teacher training, lifelong learning, technical and vocational education, management, and quality of the educational process.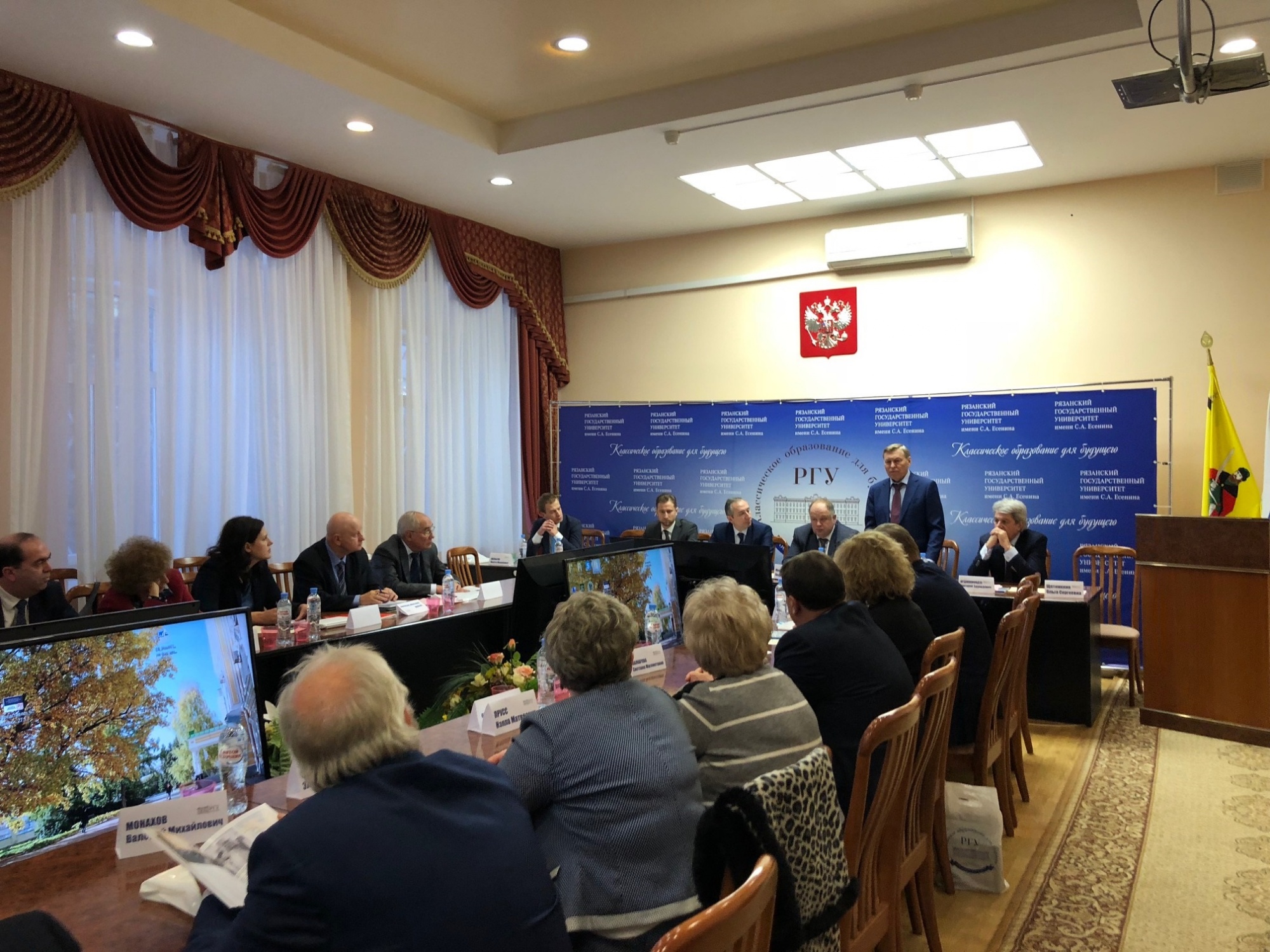 About RUDN
31 Jan
RUDN University becomes a federal innovation platform in the priority area "Informatics. Digitalization"
The new list of federal innovation sites (FIS) of the Russian Federation includes 30 new organizations. Among them is the Peoples' Friendship University of Russia. This became possible thanks to the development of the Digital Preparatory Faculty of RUDN University.
About RUDN
16 Dec 2022
RUDN University confirms the title of the "greenest" university in Russia and strengthens its position in the global ranking
RUDN rose to the 26th position in the UI GreenMetric 2022 ranking and confirmed the status of the "greenest" university in Russia. The ranking includes 1,050 world universities, of which 52 are Russian.
About RUDN
21 Jul 2022
RUDN University is in 4th place in terms of the number of entries in the TOP-10 of the "Expert" ranking
Peoples' Friendship University of Russia is represented in all 16 subject rankings and in five out of six subject profiles of the Expert Analytical Center ranking. RUDN University showed the best results in the following areas: "Ecology" and "Agriculture and Biological Sciences" — 1st place. "Mathematics", "Chemistry", "Artificial Intelligence", "Renewable Energy" are in the TOP — 5 subject ranking. In total, 152 universities were ranked in 2022 (137 in 2021).