"In Russia, I saw the sea for the first time!" — Aaron Mweva Kasonde from Zambia, student of the Faculty of Economics of RUDN University
Aaron's list of achievements consists of 20 items: participation in a dozen professional events, certificates for achievements in studies and research, 3 scientific articles. In 2022, Aaron is graduating from the Faculty of Economics of the Peoples' Friendship University of Russia with a degree in Economics. Read an interview to know why an African student decided to study in Russia.

How did you find out about the Peoples' Friendship University of Russia?
I learned about RUDN University from my close friend, who came to Russia a year before me and at that moment was studying at the preparatory faculty. I have always been interested in the cultures of different countries. In RUDN you can meet citizens of 160 countries, and I decided that this is my chance to get to know the whole world at one university.
When I flew to Moscow and first came to the territory, I saw the main building of RUDN University with a magnificent architectural design, a large student campus, and comfortable dormitories in it. In the first weeks of my stay here, I spent most of my free time at the fountain with new friends.
Why did you choose "Economics"?
I have always been concerned about the welfare of people. As a child, I wondered why my country was one of the poorest countries in the world, but at the same time had a huge amount of mineral resources, while countries with less mineral resources were rich. There are many minerals in Zambia — these are coal, ores of copper, cobalt, lead, zinc, tin and gold. We have deposits of ores of iron, manganese, uranium, nickel, emeralds and sulfur.
I want to find the answer, so I have been studying economics for four years now.

You have participated in several dozen professional events in the field of economics. Which of them do you consider the most significant?
The most memorable professional event in which I participated was the youth section of the conference "Current Problems of the Global Economy" in Sochi. There, for the first time, I had the opportunity to make a presentation in front of professionals. As a specialist, I began to feel more confident. The second reason why I remember this trip so much is that I saw the sea for the first time. Zambia has no access to the sea, so the impressions of the first meeting with it were very vivid.
I also gained useful experience at the international youth forum "Eurasia Global" in Orenburg and in the project change of student initiatives to implement the sustainable development goals "Sustainable ON". There I managed to make many useful and interesting acquaintances.
On such trips, you meet and communicate with completely different people — from students like me to professionals who have already achieved success in the economic field. And, of course, you look at the country. Thanks to participation in the events, I have already visited four cities of vast Russia.
Out of the scientific events at RUDN, I like most of all to participate in the conference "Current Problems of the World Economy", which takes place at the Faculty of Economics of RUDN University. Students can learn the opinions of leading scientists on topics related to events in the modern world.
Tell me about your research.
I have published three scientific articles:
"Accounting in Zambia";
"Foreign Direct Investment in Zambia";
"Public policy of Zambia to attract foreign direct investment and its effectiveness."
I'm most proud of the third article. I worked on it for a long time in collaboration with two leading economists in the field of international economic relations: Inna Andronova (Doctor of Economics, Professor, Head of the Department of International Economic Relations of RUDN Faculty of Economics) and Lubinda Haabazoka (Ph.D., Director of the Graduate School of Business of the University of Zambia) .
What is your thesis about?
The theme of my graduation thesis is the role of foreign direct investment in the socio-economic development of Zambia. Why did I choose this direction? Investments have always played one of the most important roles in the development of the national economy. Research on this topic is important because it provides insight into how effective foreign direct investment has been in Zambia and how the country can maximize the benefits of multinational companies.
After graduating from the bachelor's program, I plan to continue my studies in the master's program in "International Business". Then I want to return to my homeland and build a career. With the experience and knowledge that I get at RUDN, I have the opportunity to contribute to the development of my homeland.
What advice would you give to your countrymen who are just planning to enter RUDN University?
Do not hesitate for a minute and choose RUDN University. From my own experience, I can say that studying here not only gives students broad knowledge and professional opportunities, but also the opportunity to develop as a person — to get to know people and engage in creativity.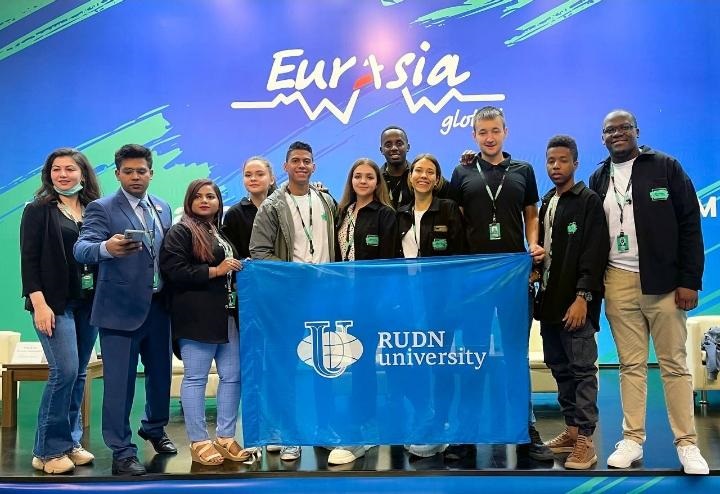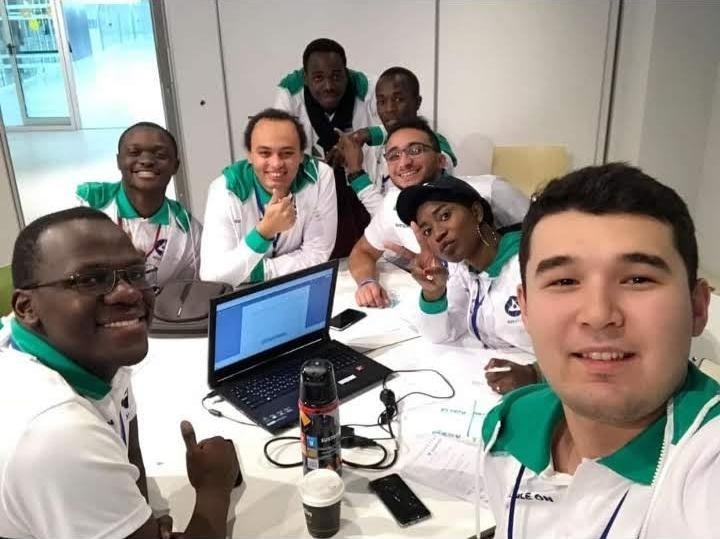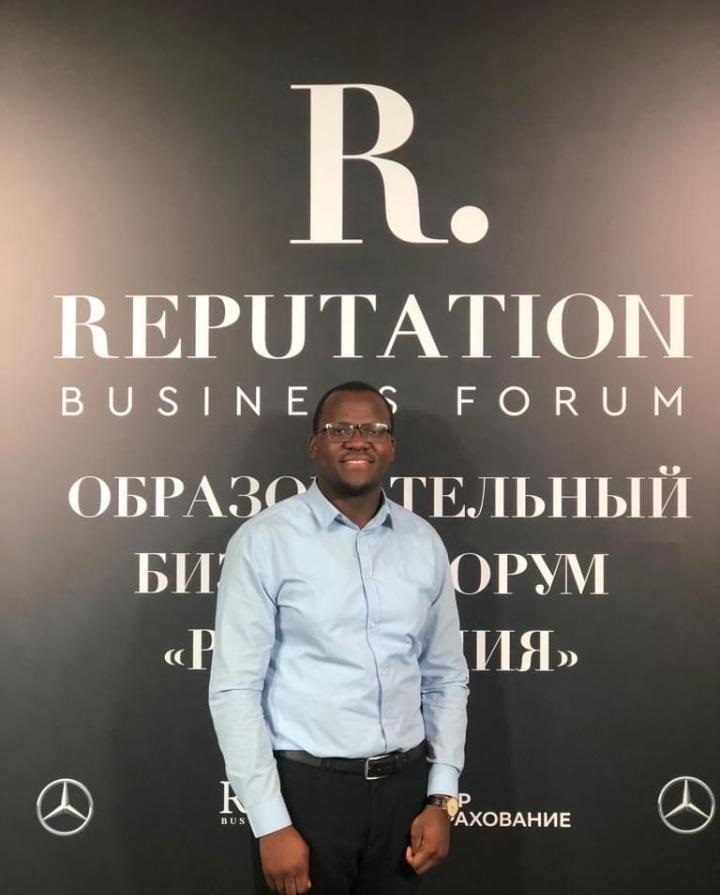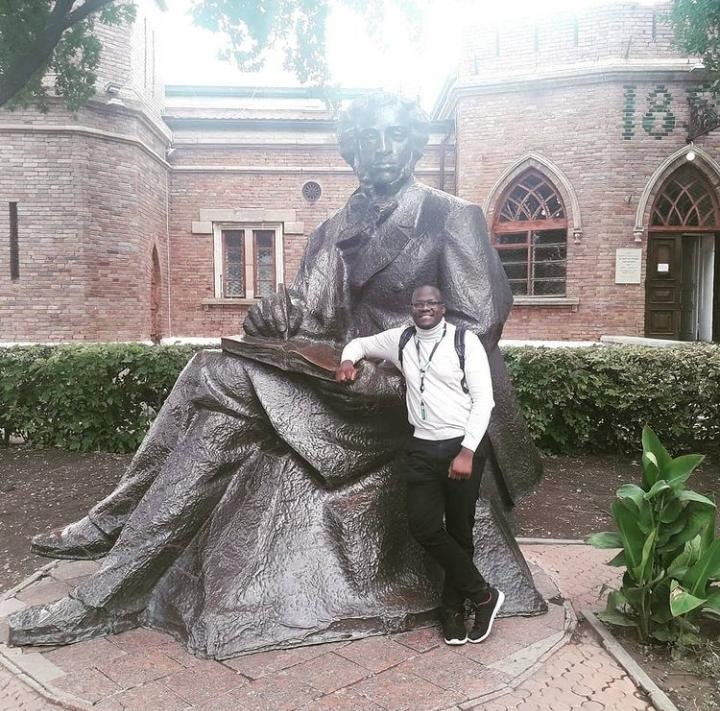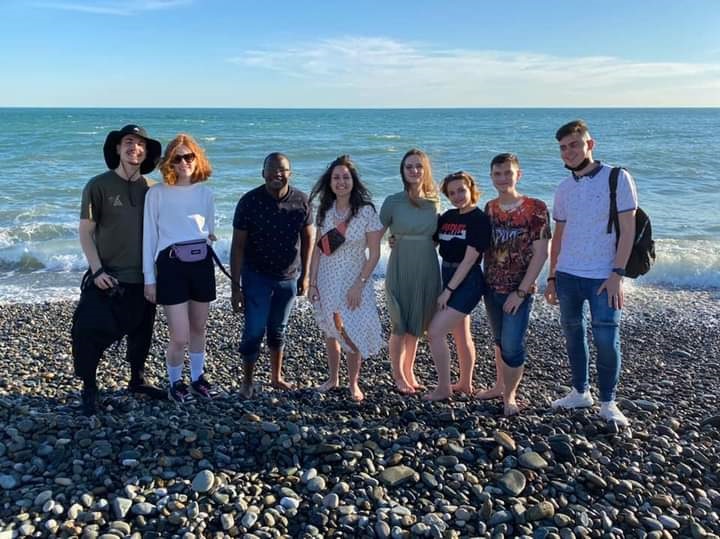 Alumni
10 Oct
"I clearly followed the instruction of our teachers — to be a source of knowledge for people," — Ngan Tony Francois Pierre, RUDN University graduate from Cameroon
RUDN University has trained graduated about 200 thousand students, including specialists from all over the world. One of them is Francois, a graduate of the RUDN Faculty of Economics, a major Cameroonian entrepreneur and author of 9 books on economics and business. In 2010, Francois completed his postgraduate studies and defended his Ph.D. at RUDN.
Alumni
25 Aug
"For 2 years now, I have been helping every first-year student from Yemen take their first steps into student life," Al-Rahabi Mohammed Abdulkarim Mohammed, graduate of RUDN University
The trip of Mohammed to Russia is a part of his dream of becoming a diplomat. The young man studied international relations for 4 years, and after that he decided to change the track and broaden his horizons. This year he is graduating from RUDN University master's program "Arts and Humanities". Read the 7 years' story and plans for the future in an interview.
Alumni
22 Jul
"People read Viktor Pelevin in China — there are many Chinese elements in his works that can resonate" — Tian Yang (China)
Why do people read Viktor Pelevin in China? Who are the New Historicists and what is their theory about? How can an author create new frontiers for a story? Read an interview with Tian Yang, graduate of RUDN Philological faculty.