"People read Viktor Pelevin in China — there are many Chinese elements in his works that can resonate" — Tian Yang (China)
Why do people read Viktor Pelevin in China? Who are the New Historicists and what is their theory about? How can an author create new frontiers for a story? Read an interview with Tian Yang, graduate of RUDN Philological faculty.

In Russian literature, Viktor Pelevin is idolized and scolded at the same time. Yang, you are studying this author and his work. How did the idea come about?
I heard about the novel from the scientific adviser in class. I read it, got inspired and decided to take it for my final qualifying work. No one considered Generation P from the point of view of the theory of new historicism. The work shows the reader the society of the 20th century. The USSR collapsed — then something had to be done. The author exposed the moral values ​​of citizens, made them feel their panic, fear and emptiness. It is surprising to me how successfully textuality worked in the new conditions created by Viktor Pelevin. How many more borders of one story can be opened? A lot, and that's my interest.
What language did you read the novel in? Was it Chinese? How is Viktor Pelevin perceived in China?
I read the novel in Chinese and Russian. I understood the difficult meanings of the author only from the Russian version of the text. If you don't know Russian culture and history, it's hard to guess some things.
Viktor Pelevin is read in China because there are many Chinese elements in his works that can resonate.
What in the novel is interesting to you as an expert?
I am studying the theory of new historicism on the material of this novel. This is an example when the author takes into account real historical events that become part of a fictional story. The reader wonders if it really happened. The author's reconstruction of reality does not necessarily have to lose history completely. On the contrary, the reader thinks: "Hmm, it seems like I have already heard this."
Critics are skeptical about new methods and techniques. Tell us about the theory of new historicism and how it is useful for literary criticism?
The theory of new historicism proves that there is both imagination and history in the text. Through the intertextual connection of history and literature, one can restore the time and era, see the moral values ​​and emotional trauma of people. American literary scholar Stephen Greenblatt in the 1980s proposed the concept of new historicists — experts who prove that stories described in literature did not always actually happen. New Historicists strive to avoid the mainstream, dissent and substitution of values.
What works will you take next?
"The Life of Insects" or "Chapaev and the Void" — they are translated into Chinese. I would also like to try to combine the theory of new historicism with other postmodern historical theories about the relationship between literature and history, such as Michel Foucault or Linda Hutcheon. I don't want to stop.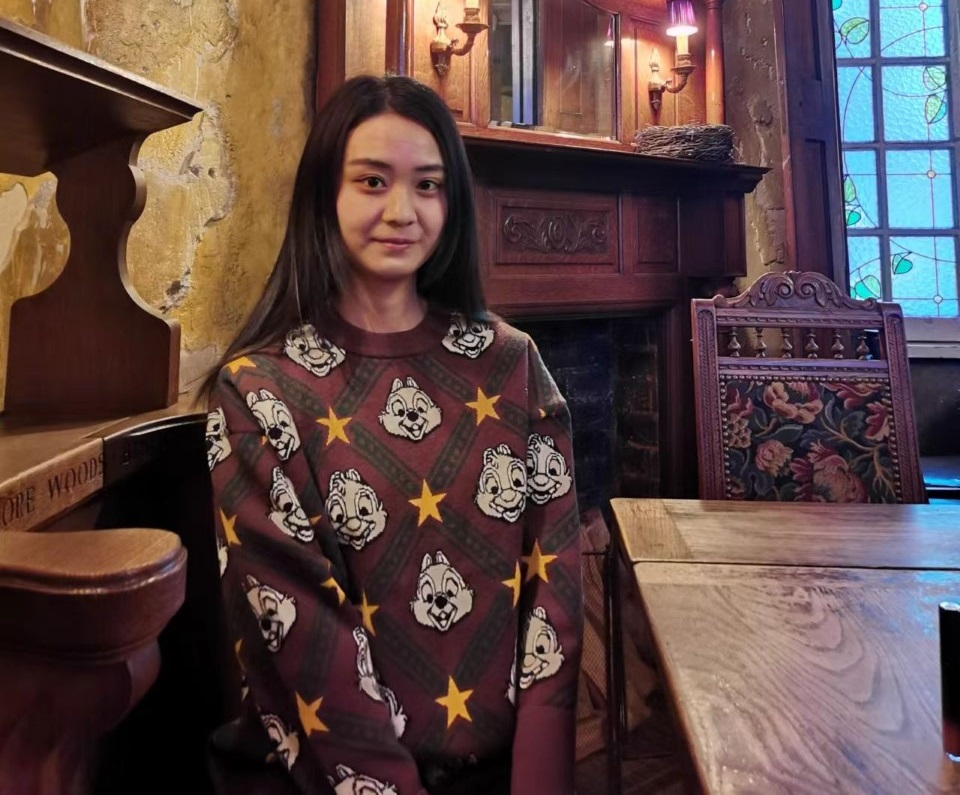 Alumni
10 Oct 2022
"I clearly followed the instruction of our teachers — to be a source of knowledge for people," — Ngan Tony Francois Pierre, RUDN University graduate from Cameroon
RUDN University has trained graduated about 200 thousand students, including specialists from all over the world. One of them is Francois, a graduate of the RUDN Faculty of Economics, a major Cameroonian entrepreneur and author of 9 books on economics and business. In 2010, Francois completed his postgraduate studies and defended his Ph.D. at RUDN.
Alumni
25 Aug 2022
"For 2 years now, I have been helping every first-year student from Yemen take their first steps into student life," Al-Rahabi Mohammed Abdulkarim Mohammed, graduate of RUDN University
The trip of Mohammed to Russia is a part of his dream of becoming a diplomat. The young man studied international relations for 4 years, and after that he decided to change the track and broaden his horizons. This year he is graduating from RUDN University master's program "Arts and Humanities". Read the 7 years' story and plans for the future in an interview.
Alumni
27 Jun 2022
"I liked walking around snowy Moscow, especially after buying a warm jacket and gloves," says Jorge Marco Calderon Verduga, RUDN Faculty of Humanities and Social Sciences graduate
Marco Calderon Verduga came to Russia from Ecuador. He graduated with a bachelor's and master's degree in Political Science from the Peoples' Friendship University of Russia. Read an interview about the choice of university and adaptation in Moscow.