"RUDN is possibilities. Every day, the university gives a chance to make a step towards goals and dreams, " Bodsuren Chimedze, RUDN graduate
Student, volunteer, member of the student construction team, activist ... Graduate of RUDN faculty of Economics Bodsuren Chimedze from Mongolia, "The Best Graduate of 2019," speaks about the Russian language, friendship of peoples and the secrets of successful combination of studies and social activities.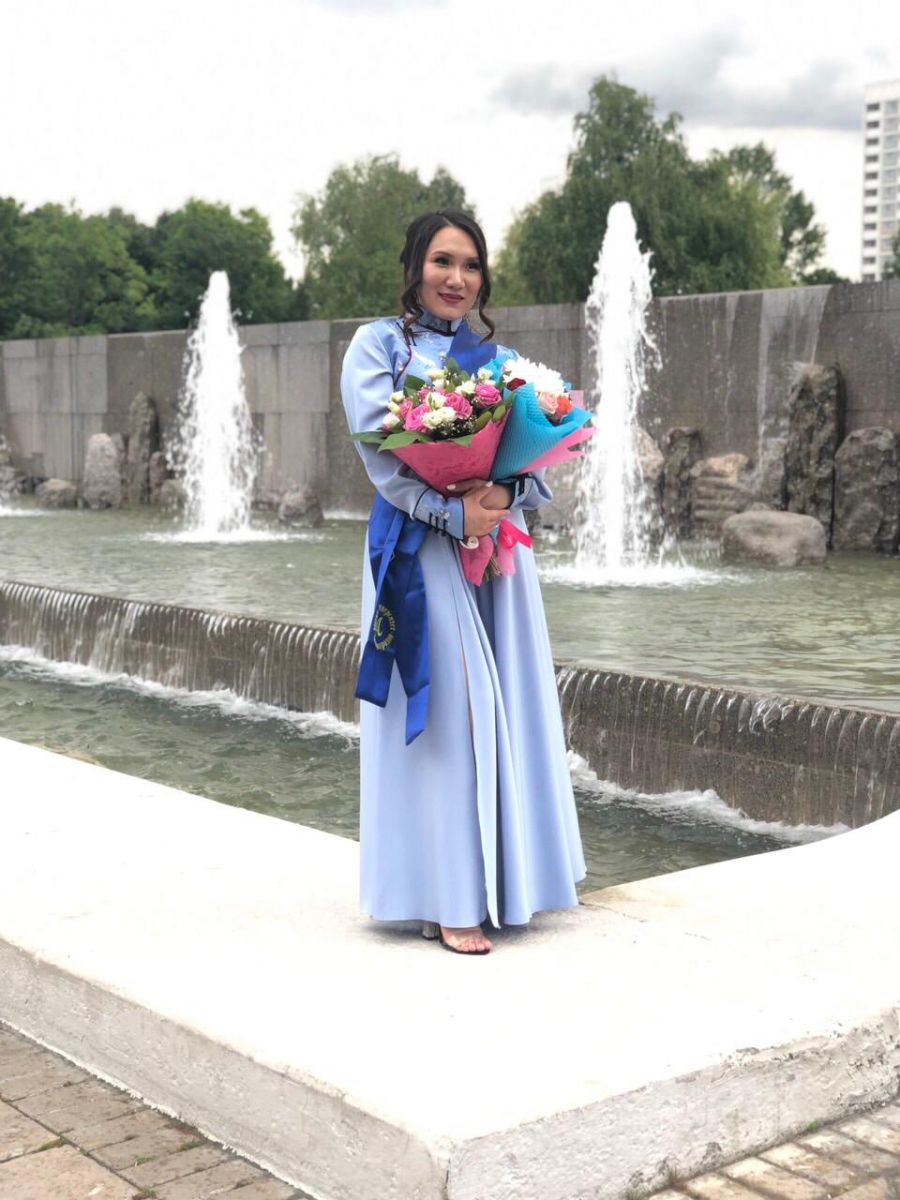 I came from the town of South Gobi in Mongolia. It is located in the extreme south, bordered by China. When I entered the preparatory department of RUDN University, I did not know any Russian words, I did not even know how to say hello. Then English helped me a lot to communicate with others.
In the first year I already adapted and began to communicate in Russian. When language skills were not enough, we used body language - facial expressions, signs and gestures. At the 2nd year I could write down lectures myself and understand everything at the lesson. I began to communicate with the Russian guys and made friends.
Russian is one of the most complex and beautiful languages ​​in the world. My favorite phrase in Russian is "better late than never." In Mongolia, it is assumed that everything is done in a clear time frame; in matters of time, people are more strict with themselves. In Russia, everything is a little different: the attitude towards time is more flexible. I remember what kind of culture shock for me were the students who were preparing for the exam the night before. It's good that not everyone does like this (laughs).
Throughout my studies at the university, I took an active part in public life. I was Vice-president and Chairman for culture of the Association of students from Mongolia. When students come to study in Russia, they need help - from adapting to a new cultural environment to filling out documents and settling in a dormitory. I know how difficult it is to get settled in a new country, in a new place, so I always tried to help my fellow countrymen.
Thanks to my roommate, I became a volunteer - together with her and the "Volunteers of the World" Center volunteers at RUDN, we visited orphanages. Volunteers also participate in the organization of various events at the university. When once we held workshops for children, my friend noticed that I dance well and invited me to participate in the Miss Gumsots contest - this was my first dance performance on the big stage. Now I dance Mongolian, Latin American, African American, Indian, Afghan and Russian folk dances.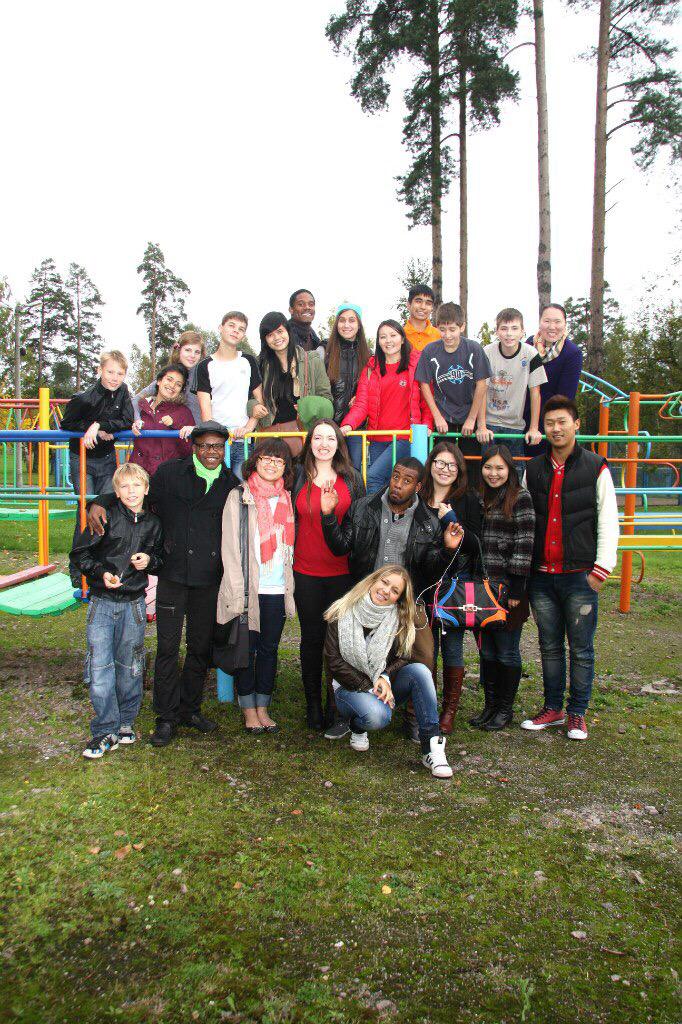 Another important page of my life at RUDN was the International Student Construction Team "Meridian of Friendship". During the winter holidays of my 1st year I started working in the construction team and worked there for 6 years. Most of the guys I worked with were foreigners, they helped me learn a language, talked about their culture, and taught me to dance folk dances. In the construction team I gained valuable experience, learned many words that are often used in everyday life, learned a lot about different cultures of the world, and found new friends from all over the world - from Afghanistan, Bangladesh, Sri Lanka and countries of Africa and Latin America.
I am often asked how I manage to combine my studies and active participation in the life of the university. There is no special secret, I just love to do everything on time.
Now my studies at RUDN have come to an end. Here I have spent 6 years of my life. RUDN for me is friendship. Here I found friends from all over the world. And even if we have different languages, cultures, everything is different, but only one thing is common - RUDN, it united us.
RUDN is patience and tolerance, study and work, it teaches you to be resilient and resistant. RUDN is an opportunity, the university gives a chance to make a step towards my goals and dreams.
Material prepared by Varvara Timchenko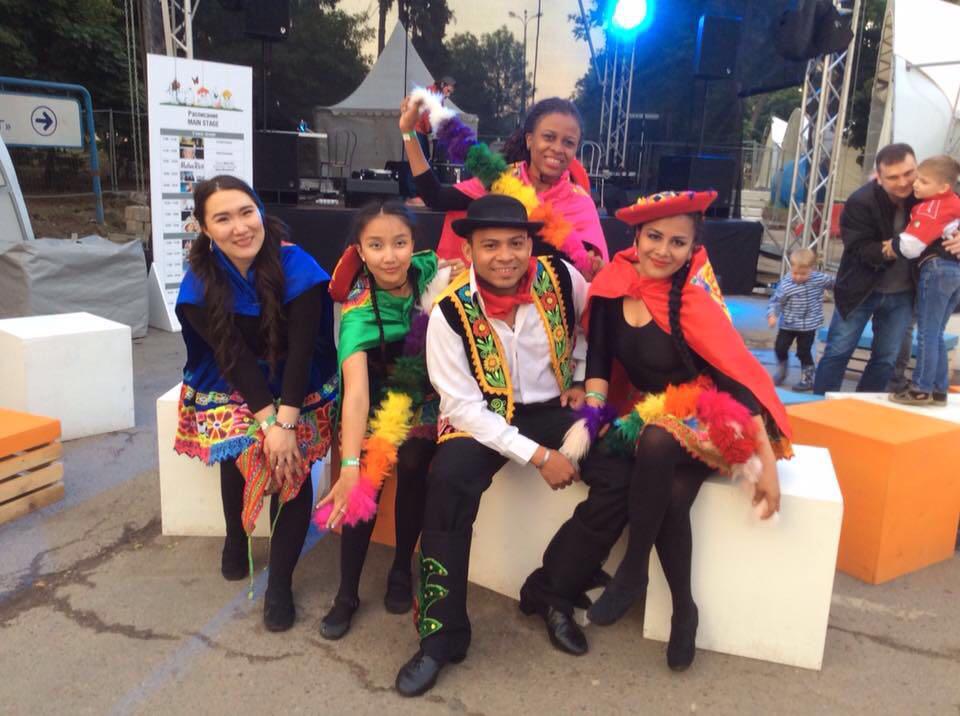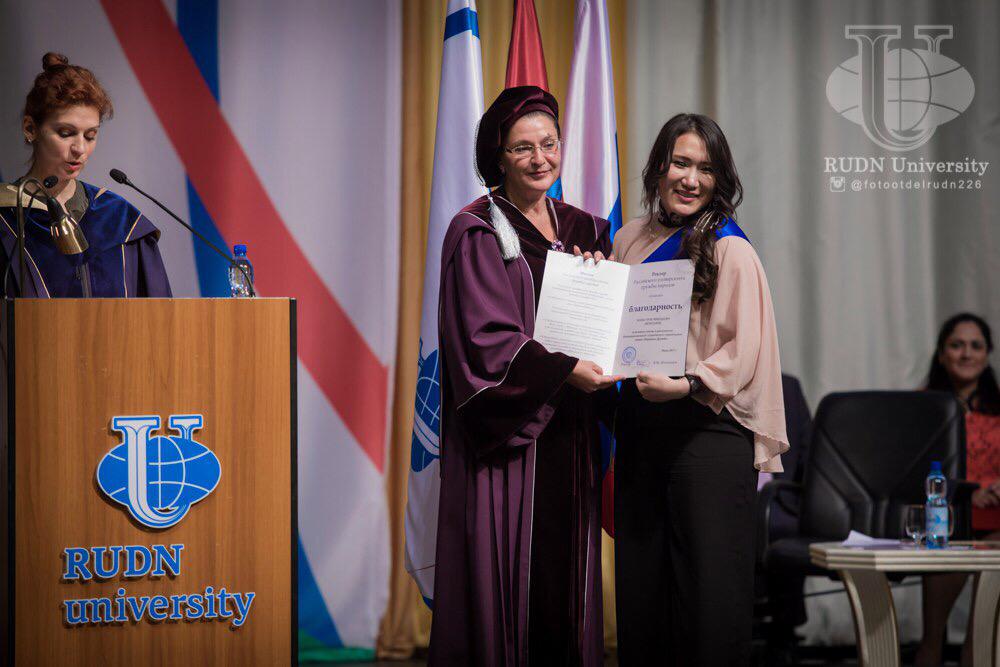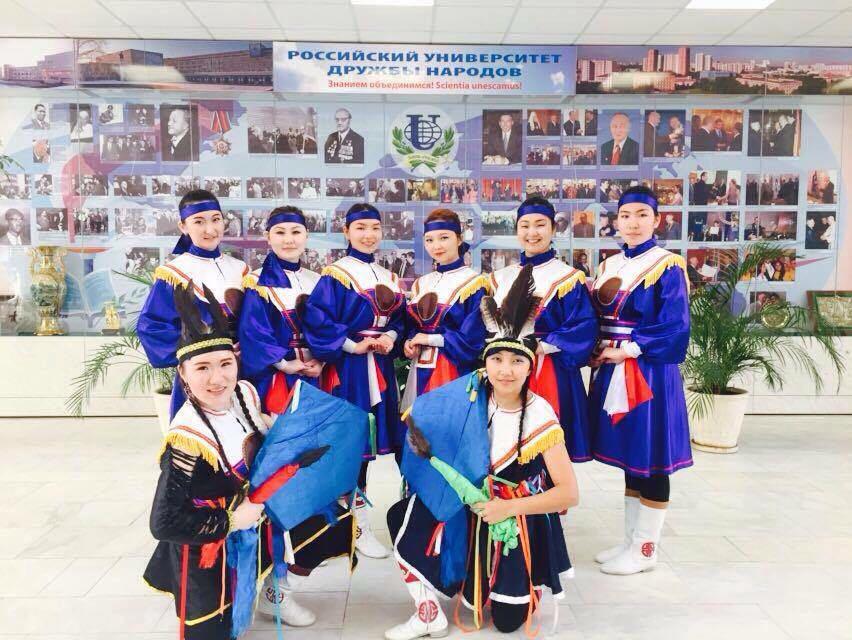 Alumni
10 Oct 2022
"I clearly followed the instruction of our teachers — to be a source of knowledge for people," — Ngan Tony Francois Pierre, RUDN University graduate from Cameroon
RUDN University has trained graduated about 200 thousand students, including specialists from all over the world. One of them is Francois, a graduate of the RUDN Faculty of Economics, a major Cameroonian entrepreneur and author of 9 books on economics and business. In 2010, Francois completed his postgraduate studies and defended his Ph.D. at RUDN.
Alumni
25 Aug 2022
"For 2 years now, I have been helping every first-year student from Yemen take their first steps into student life," Al-Rahabi Mohammed Abdulkarim Mohammed, graduate of RUDN University
The trip of Mohammed to Russia is a part of his dream of becoming a diplomat. The young man studied international relations for 4 years, and after that he decided to change the track and broaden his horizons. This year he is graduating from RUDN University master's program "Arts and Humanities". Read the 7 years' story and plans for the future in an interview.
Alumni
22 Jul 2022
"People read Viktor Pelevin in China — there are many Chinese elements in his works that can resonate" — Tian Yang (China)
Why do people read Viktor Pelevin in China? Who are the New Historicists and what is their theory about? How can an author create new frontiers for a story? Read an interview with Tian Yang, graduate of RUDN Philological faculty.