"RUDN is possibilities. Every day, the university gives a chance to make a step towards goals and dreams, " Bodsuren Chimedze, RUDN graduate
Student, volunteer, member of the student construction team, activist ... Graduate of RUDN faculty of Economics Bodsuren Chimedze from Mongolia, "The Best Graduate of 2019," speaks about the Russian language, friendship of peoples and the secrets of successful combination of studies and social activities.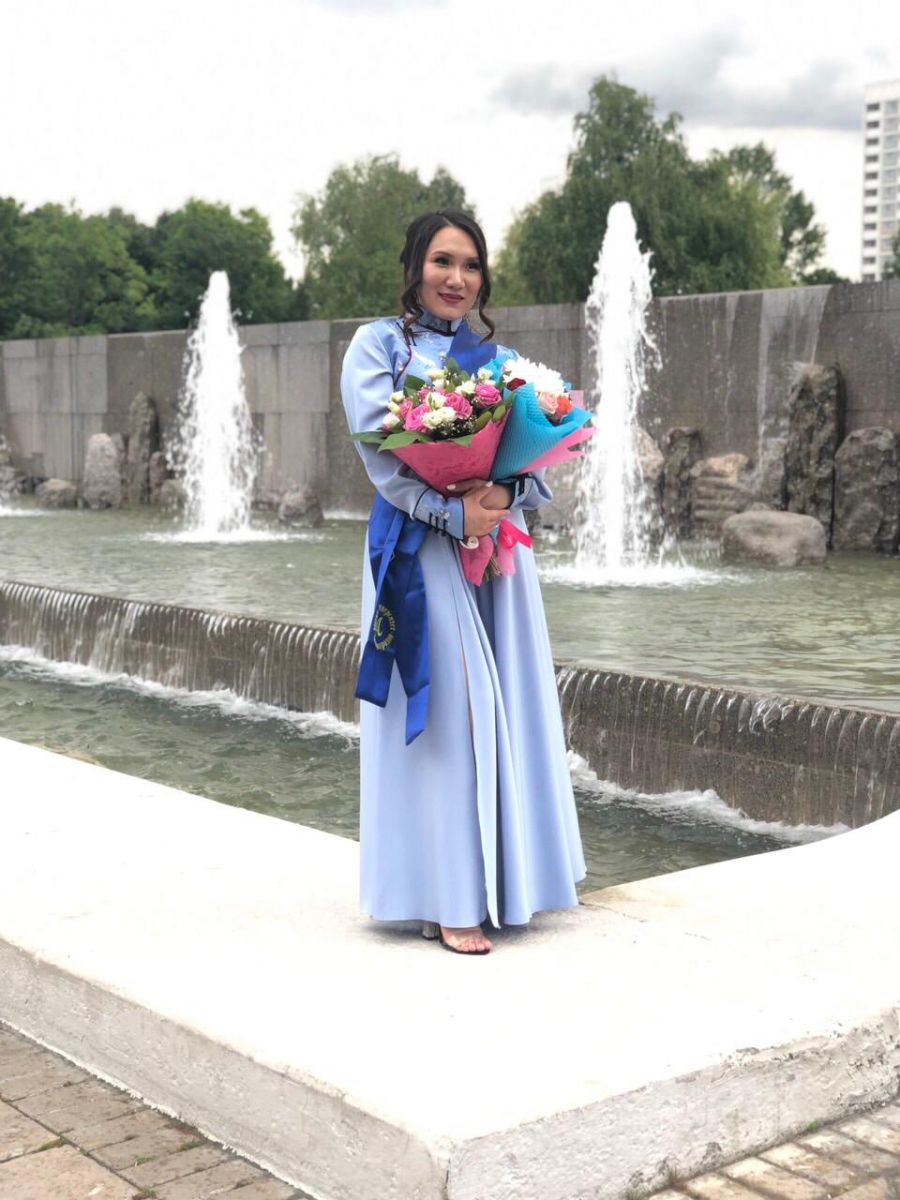 I came from the town of South Gobi in Mongolia. It is located in the extreme south, bordered by China. When I entered the preparatory department of RUDN University, I did not know any Russian words, I did not even know how to say hello. Then English helped me a lot to communicate with others.
In the first year I already adapted and began to communicate in Russian. When language skills were not enough, we used body language - facial expressions, signs and gestures. At the 2nd year I could write down lectures myself and understand everything at the lesson. I began to communicate with the Russian guys and made friends.
Russian is one of the most complex and beautiful languages ​​in the world. My favorite phrase in Russian is "better late than never." In Mongolia, it is assumed that everything is done in a clear time frame; in matters of time, people are more strict with themselves. In Russia, everything is a little different: the attitude towards time is more flexible. I remember what kind of culture shock for me were the students who were preparing for the exam the night before. It's good that not everyone does like this (laughs).
Throughout my studies at the university, I took an active part in public life. I was Vice-president and Chairman for culture of the Association of students from Mongolia. When students come to study in Russia, they need help - from adapting to a new cultural environment to filling out documents and settling in a dormitory. I know how difficult it is to get settled in a new country, in a new place, so I always tried to help my fellow countrymen.
Thanks to my roommate, I became a volunteer - together with her and the "Volunteers of the World" Center volunteers at RUDN, we visited orphanages. Volunteers also participate in the organization of various events at the university. When once we held workshops for children, my friend noticed that I dance well and invited me to participate in the Miss Gumsots contest - this was my first dance performance on the big stage. Now I dance Mongolian, Latin American, African American, Indian, Afghan and Russian folk dances.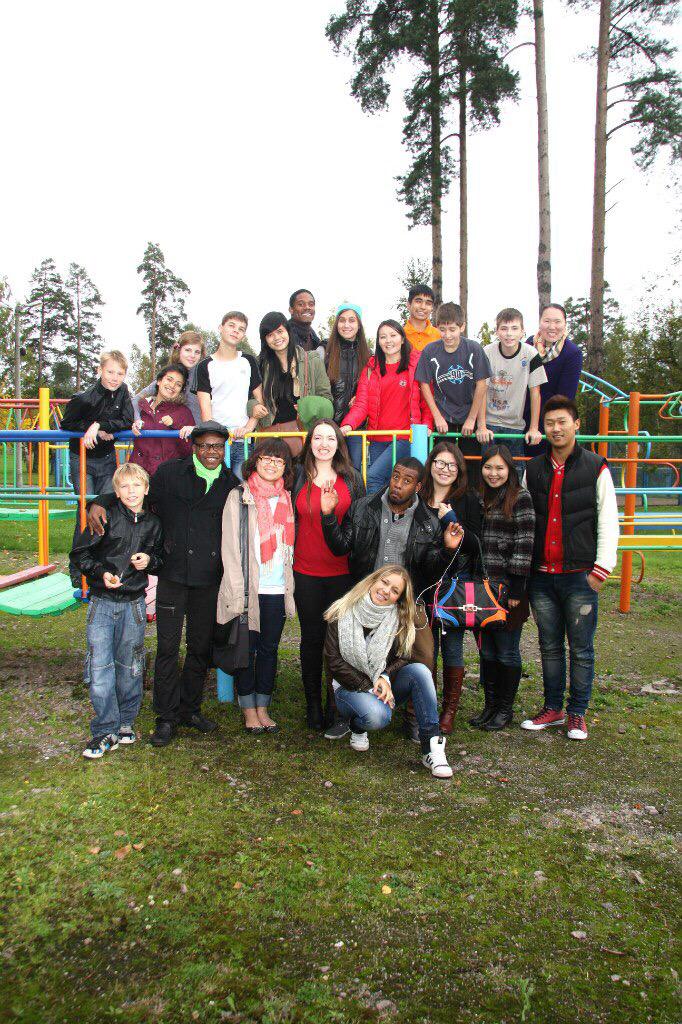 Another important page of my life at RUDN was the International Student Construction Team "Meridian of Friendship". During the winter holidays of my 1st year I started working in the construction team and worked there for 6 years. Most of the guys I worked with were foreigners, they helped me learn a language, talked about their culture, and taught me to dance folk dances. In the construction team I gained valuable experience, learned many words that are often used in everyday life, learned a lot about different cultures of the world, and found new friends from all over the world - from Afghanistan, Bangladesh, Sri Lanka and countries of Africa and Latin America.
I am often asked how I manage to combine my studies and active participation in the life of the university. There is no special secret, I just love to do everything on time.
Now my studies at RUDN have come to an end. Here I have spent 6 years of my life. RUDN for me is friendship. Here I found friends from all over the world. And even if we have different languages, cultures, everything is different, but only one thing is common - RUDN, it united us.
RUDN is patience and tolerance, study and work, it teaches you to be resilient and resistant. RUDN is an opportunity, the university gives a chance to make a step towards my goals and dreams.
Material prepared by Varvara Timchenko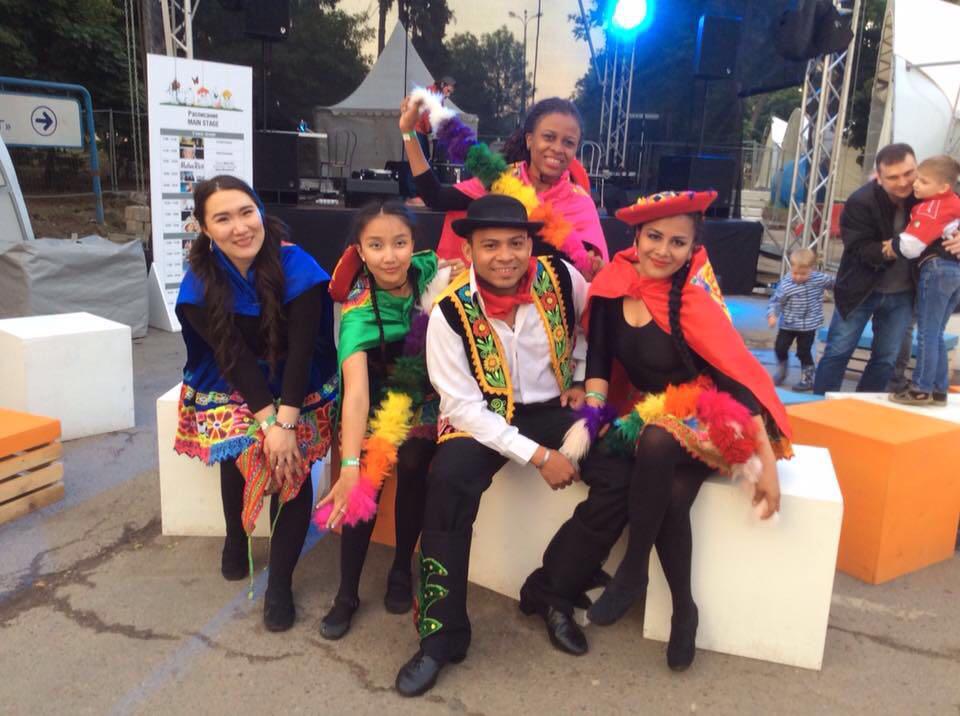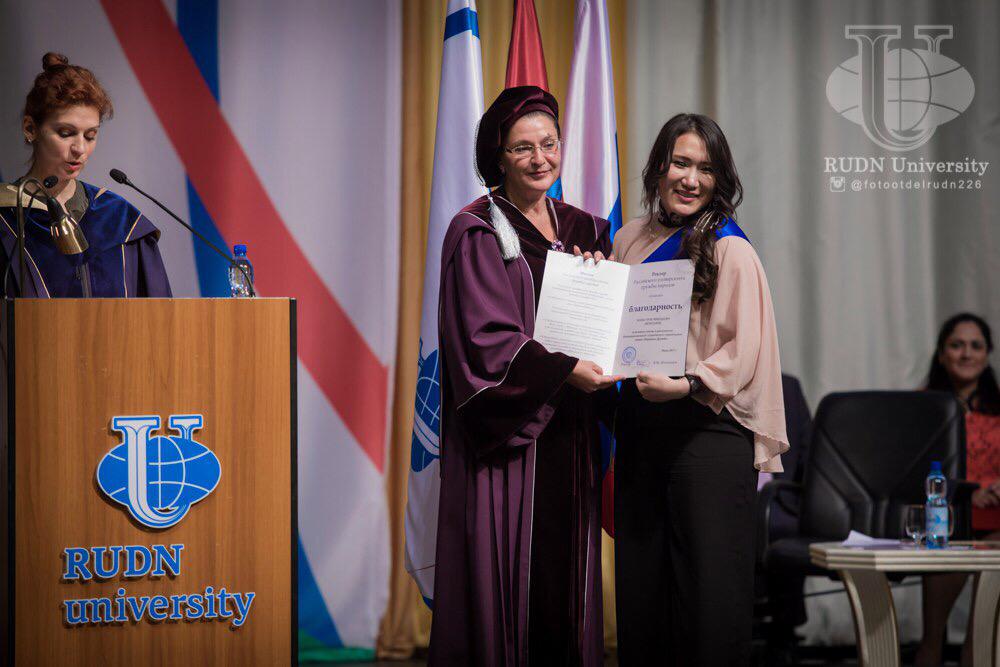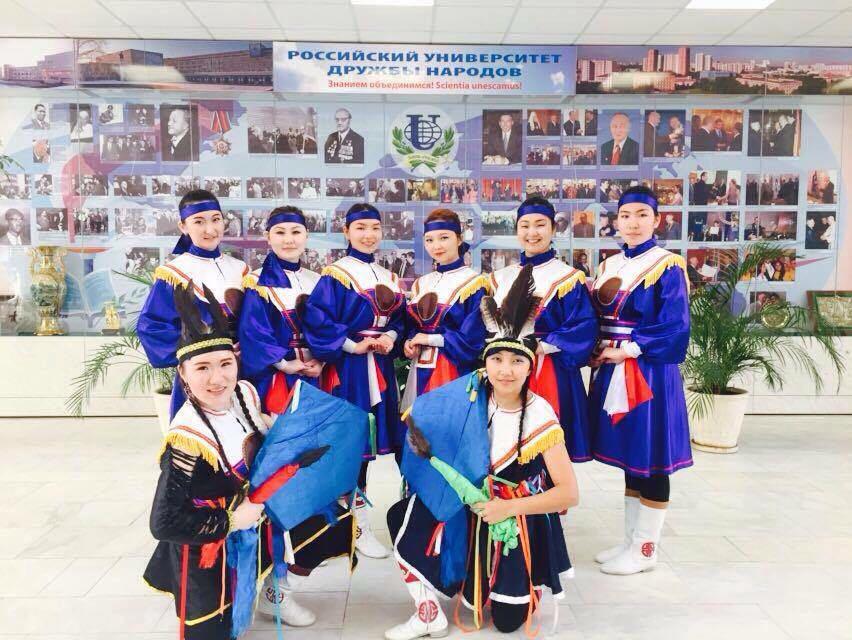 Alumni
03 Mar
"My mom offered to take the documents from RUDN University. But there was nothing that could stop me!", — Daria Ryzhova, a graduate of the RUDN University Agrarian and Technological Institute
The essence of the profession of a veterinarian is to treat animals, but this is in short. And if you want more details you'll find them in an interview with Daria Ryzhova, a RUDN University graduate in Veterinary and Sanitary Expertise. Now she is a leading specialist at the Centre for Veterinary Medicine, a subordinate organization of the Department of Veterinary Medicine of the Ministry of Agriculture of Russia.
Alumni
03 Mar
"I know no other educational institution in our country where the calendar shows the correct date without getting stuck in the past," Mikhail Chernyaev, graduate and lecturer at the RUDN University Institute of Medicine
My favorite subjects were Physical Education and Surgery. The main support is my family and colleagues. Read about the Leaders of Russia competition, cardiology and sound ambitions in an interview with Mikhail Chernyaev, Teaching Assistant of the RUDN University Department of Hospital Surgery with a course in Pediatric Surgery.
Alumni
03 Mar
"Only the one who goes to court and wins is at the top of the legal pyramid," Sergey Kovalev, a graduate of the RUDN University Law Institute
Sergey Kovalev is a graduate of the Institute of Law, Ph.D. in Law, Associate Professor of the RUDN University Department of Civil Law and Procedure and Private International Law, Managing Partner of the Kovalev, Tugushi and Partners Moscow Bar Association. Sergey has 28 years of active arbitration practice in his professional background. Read about the neighbours from Brazil and Cambodia, joint-stock companies and bankruptcy, trucks of documents and the importance of traditions in his interview for the Thousands of Stories — One University media project on the eve of the RUDN University birthday.