"I dream that children smile with healthy and beautiful teeth!" - Rachel Gainos, a student at the Medical Institute
A 5th-year student of the RUDN Medical Institute Rachel Gainos from Namibia became the winner of the VIII All-Russian Student Dental Olympiad "From Education to Practice" at the stages of surgical and pediatric dentistry. The Olympiad included all sections of dentistry - therapeutic, orthopedic, surgical, children's age and maxillofacial. In total, 47 students from Russia and neighboring countries took part in the competition.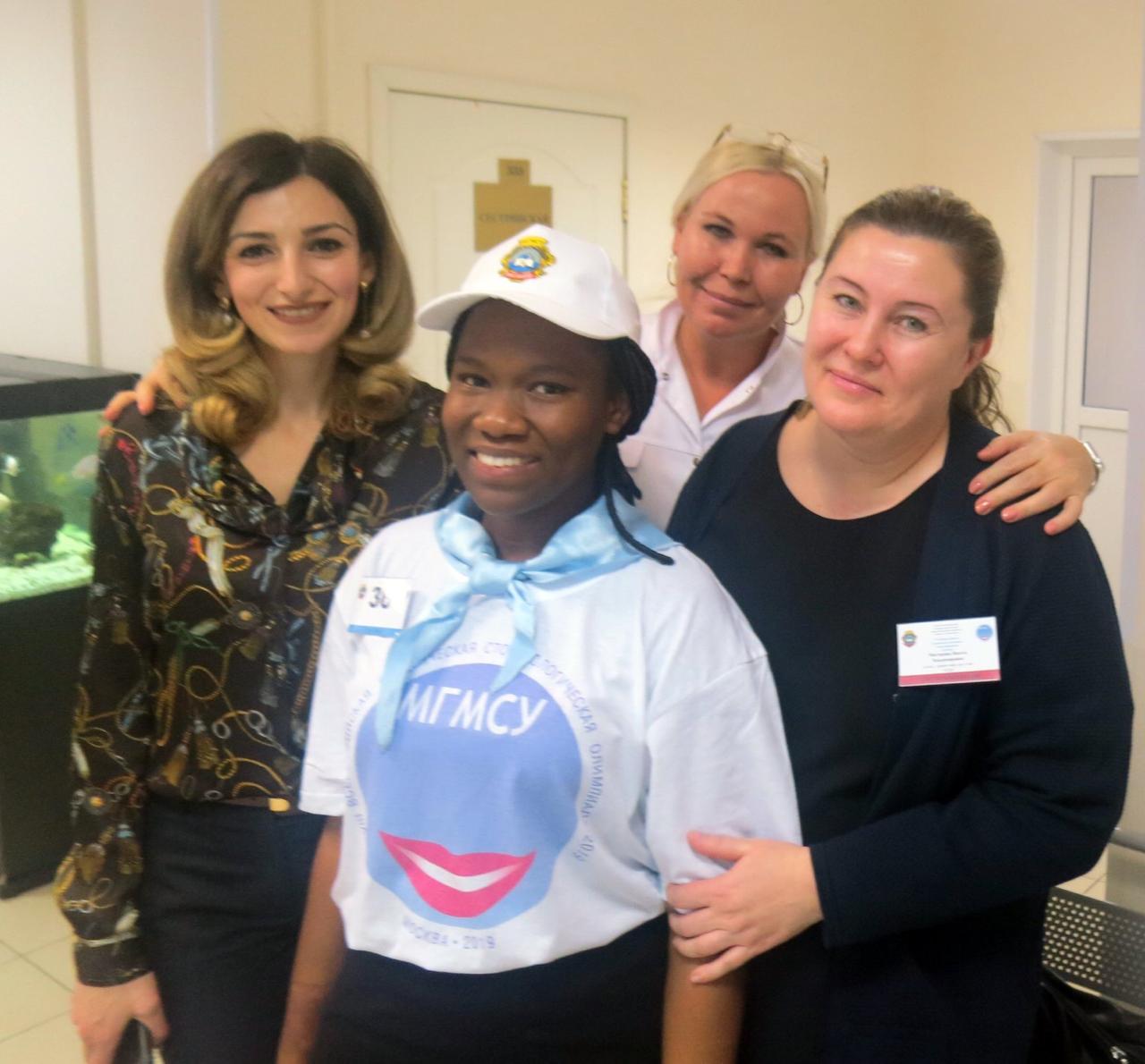 Tell about the Olympiad. What were the tasks and was it difficult to cope with them?
This was my first Olympiad. Of course, it was exciting. All participants had to go through 5 stages of practical tasks in different sections of dentistry. At each stage, one hour was allotted - this is sufficient time for good performance, but it was competition and the jury were very attentive so it seemed that time was flying away.
At the stage of pediatric dentistry, young patients came to us - boys 11-15 years old. We had to do a check-up and give an opinion on the condition of the teeth of the children. At the orthopedic stage, we worked with implants, at the therapeutic stage - we restored teeth. The surgical stage involved the removal of teeth and stitching on biomodels.
Did you live up to your expectations?
I definitely wanted to test myself. When the jury announced me as the winner of the two stages, I was delighted. All participants were very strong, so winning is an indicator of good preparation and hard work. Thanks to my teachers and mentors Irina Gabrielyan and Inessa Masterovaya.
What specialization in dentistry attracts you the most?
After a few months, my studies at RUDN will come to an end. I am planning to link my future with pediatric dentistry and surgery. During the holidays I worked in Namibia. Unfortunately, the problem of pediatric dentistry is very acute there, and there are simply no specialized clinics or even doctors. Believe me, this is very sad when children have to remove teeth they could use all their lives, only because there hadn't been adequate treatment and hygiene. I would like to change that. I dream that children smile with healthy and beautiful teeth!

Give dentist's advice: how to keep your teeth healthy?
Individual hygiene is the most important recommendation. Brush your teeth twice a day, use dental floss and rinse well - this is really important for the health of the oral cavity. You should also pay attention to nutrition – don't eat too much sweets, eat more vegetables and fruit. And be sure to visit the dentist twice a year, even if nothing hurts. We often see patients with very bad problems. Sometimes nothing can be done about it, just remove the bad tooth. Scheduled medical visits help prevent these problems.
All this is very simple, but keep your teeth for life!
Reference:
The All-Russian Student Dental Olympiad is held once every two years by the Moscow State Medical and Dental University n.a. A.I. Evdokimov.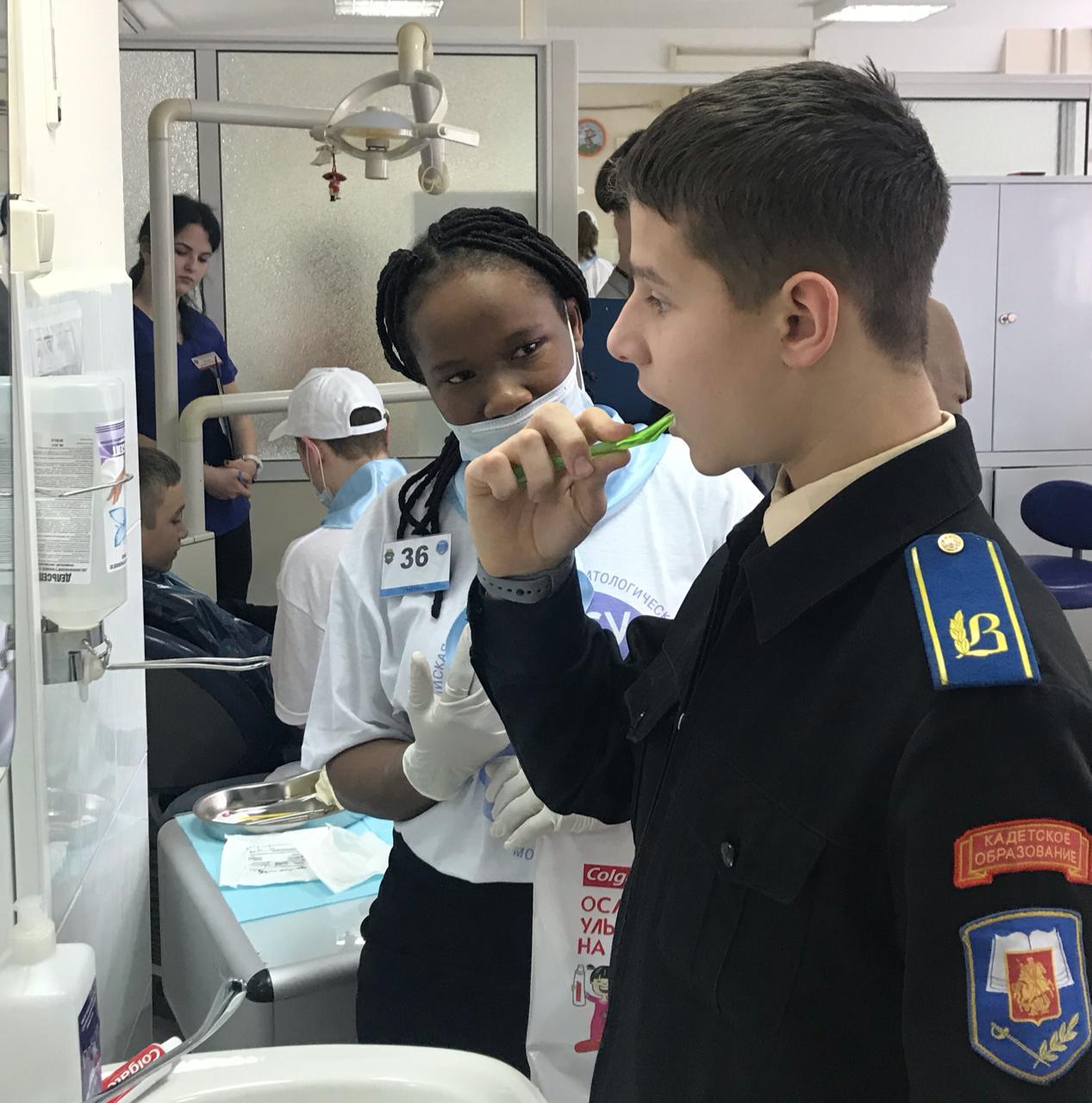 Education
24 May
"It is difficult to convey to people the idea of conserving the earth's resources," Anastasia Voevodina, student at RUDN Institute of Environmental Engineering
Anastasia Voevodina, a third-year student at the RUDN University Institute of Ecology, treats environmental issues with great responsibility. The girl successfully combines her studies with volunteer activities.
Education
27 Apr
Students of RUDN Engineering Academy are the winners of the industrial Hackathon of the student week "Mosprom studweek"
During the "Mosprom studweek", the results of an industrial hackathon on solving applied technical problems of Mosprom were summed up. 23 teams, 115 participants from 7 universities of Moscow competed in solving technical cases. RUDN University was represented by four teams of the Engineering Academy. The winner was "Champion's Breakfast", the team of 3rd year students of the Department of Mechanics and Control Processes. 5 students -winners were invited to an internship at the State Space Research and Production Center named after M.V. Khrunichev.
Education
26 Apr
Students of the RUDN University Law Institute became prize-winners in the competition on international commercial arbitration
The regular season of the student IX M. G. Rosenberg International Commercial Arbitration Moot Competition, which was held at the Russian Foreign Trade Academy and the Chamber of Commerce and Industry of the Russian Federation, has ended. More than 30 teams from Russia and neighboring countries took part in the competition.