Record number of countries at RUDN Olympics on Russian for international students
16-17 November, RUDN hosted the XV All-Russia Russian as a foreign language Olympics for more than 80 representatives of 12 Russian HEIs from 31 countries. 2 winners were selected in 2 fields- natural sciences/engineering and humanities. In the Year of Ecology the theme was «Russia – country of various climatic zones».
RUDN hosts such Olympics twice a year to reveal the best Russian-speaking students, which is a very difficult task. The competing teams comprised up to 5 people and the rules had strict limitations – team members cannot have Russian-speaking family members or should not have studied Russian at school. They also cannot be holders of Bachelor's degrees in philology, linguistics, translation or teaching Russian.
Contestants had to write an essay after watching a video. The finalists were 12 people who presented their projects on the topic of ecology, and debated with rivals and jury members.
Beside the competition the participants enjoyed excursions, master classes and a concert.
Our congratulations to the winners!
Reference:
The Olympics' organizer is the Department of the Russian language and teaching methods of RUDN Faculty of Philology with the support of «Russky Mir» Foundation.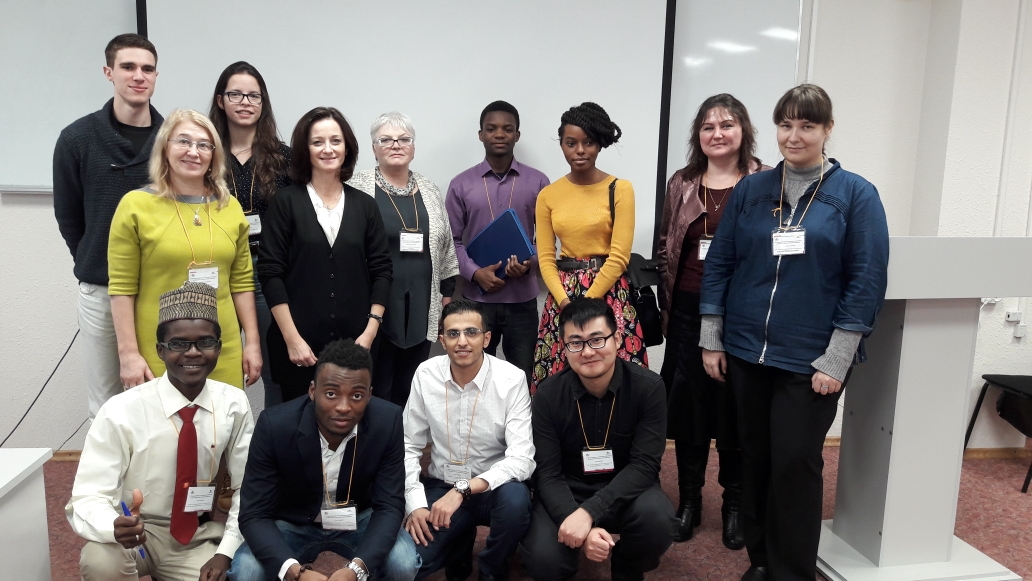 Education
24 May
"It is difficult to convey to people the idea of conserving the earth's resources," Anastasia Voevodina, student at RUDN Institute of Environmental Engineering
Anastasia Voevodina, a third-year student at the RUDN University Institute of Ecology, treats environmental issues with great responsibility. The girl successfully combines her studies with volunteer activities.
Education
27 Apr
Students of RUDN Engineering Academy are the winners of the industrial Hackathon of the student week "Mosprom studweek"
During the "Mosprom studweek", the results of an industrial hackathon on solving applied technical problems of Mosprom were summed up. 23 teams, 115 participants from 7 universities of Moscow competed in solving technical cases. RUDN University was represented by four teams of the Engineering Academy. The winner was "Champion's Breakfast", the team of 3rd year students of the Department of Mechanics and Control Processes. 5 students -winners were invited to an internship at the State Space Research and Production Center named after M.V. Khrunichev.
Education
26 Apr
Students of the RUDN University Law Institute became prize-winners in the competition on international commercial arbitration
The regular season of the student IX M. G. Rosenberg International Commercial Arbitration Moot Competition, which was held at the Russian Foreign Trade Academy and the Chamber of Commerce and Industry of the Russian Federation, has ended. More than 30 teams from Russia and neighboring countries took part in the competition.