Record number of countries at RUDN Olympics on Russian for international students
16-17 November, RUDN hosted the XV All-Russia Russian as a foreign language Olympics for more than 80 representatives of 12 Russian HEIs from 31 countries. 2 winners were selected in 2 fields- natural sciences/engineering and humanities. In the Year of Ecology the theme was «Russia – country of various climatic zones».
RUDN hosts such Olympics twice a year to reveal the best Russian-speaking students, which is a very difficult task. The competing teams comprised up to 5 people and the rules had strict limitations – team members cannot have Russian-speaking family members or should not have studied Russian at school. They also cannot be holders of Bachelor's degrees in philology, linguistics, translation or teaching Russian.
Contestants had to write an essay after watching a video. The finalists were 12 people who presented their projects on the topic of ecology, and debated with rivals and jury members.
Beside the competition the participants enjoyed excursions, master classes and a concert.
Our congratulations to the winners!
Reference:
The Olympics' organizer is the Department of the Russian language and teaching methods of RUDN Faculty of Philology with the support of «Russky Mir» Foundation.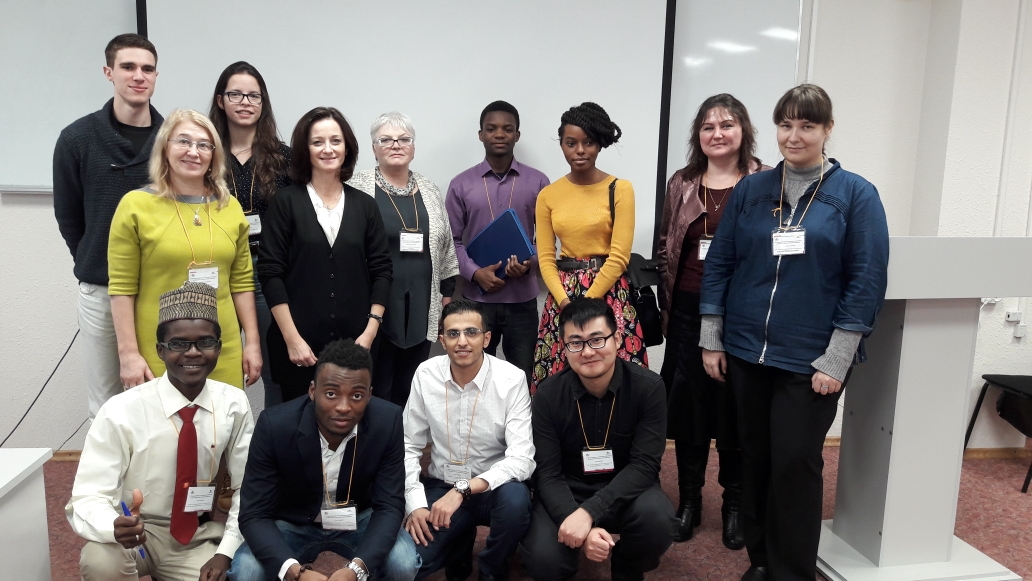 Education
02 Dec
Languages and Translation in the Context of Intercultural Communication
On November 23, 2022, Chev. Prof. Mario Pace, (Ph.D. (Melit), Associate Professor, Head of the Department, Languages and Humanities Education, Faculty of Education, University of Malta, language consultant to the Minister of Education) gave lecture entitled "Languages and Translation in the Context of Intercultural Communication" within the framework of the academic and methodological online seminar of the Foreign Languages Department of the Agrarian and Technological Institute of RUDN University held via MS Teams. The event attracted an audience of more than 80 guests.
Education
06 Oct
RUDN students win the translators' contest
RUDN University students are among the winners and prize-winners of the Second International Student Contest of Professionally Oriented Translation, which was attended by 876 participants from 6 countries. 1,316 works were presented in 11 categories of the competition. Over 160 were disqualified for machine translation.
Education
17 Sep
"Our meeting is aimed only at making medical care of high quality and safe," Mikhail Murashko, Minister of Health of the Russian Federation
September 14, 2022, the Minister of Health of the Russian Federation Mikhail Murashko spoke to RUDN University students on the eve of World Patient Safety Day.