Record number of countries at RUDN Olympics on Russian for international students
16-17 November, RUDN hosted the XV All-Russia Russian as a foreign language Olympics for more than 80 representatives of 12 Russian HEIs from 31 countries. 2 winners were selected in 2 fields- natural sciences/engineering and humanities. In the Year of Ecology the theme was «Russia – country of various climatic zones».
RUDN hosts such Olympics twice a year to reveal the best Russian-speaking students, which is a very difficult task. The competing teams comprised up to 5 people and the rules had strict limitations – team members cannot have Russian-speaking family members or should not have studied Russian at school. They also cannot be holders of Bachelor's degrees in philology, linguistics, translation or teaching Russian.
Contestants had to write an essay after watching a video. The finalists were 12 people who presented their projects on the topic of ecology, and debated with rivals and jury members.
Beside the competition the participants enjoyed excursions, master classes and a concert.
Our congratulations to the winners!
Reference:
The Olympics' organizer is the Department of the Russian language and teaching methods of RUDN Faculty of Philology with the support of «Russky Mir» Foundation.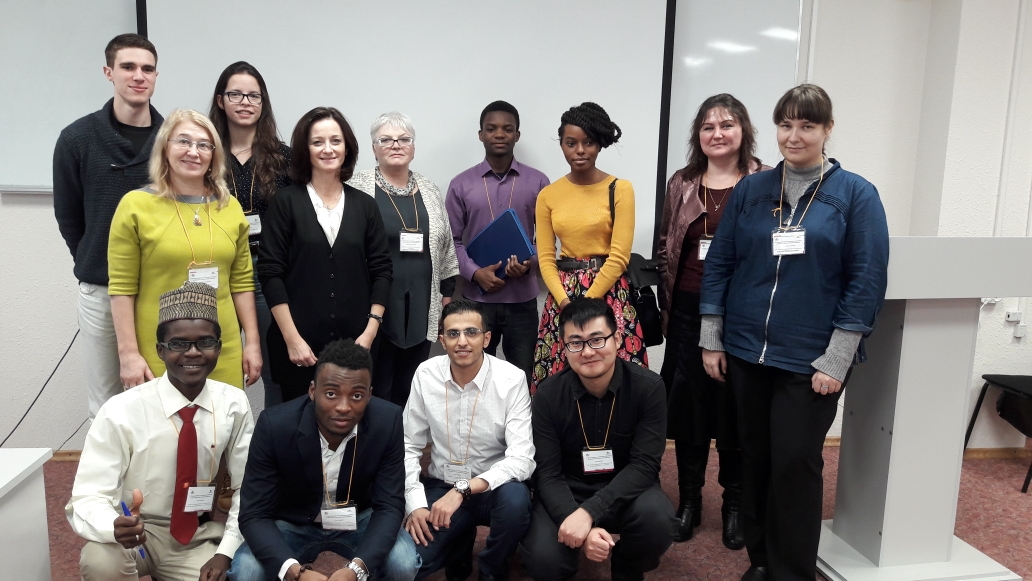 Education
11 May
Students of RUDN University, Sochi, OFF WE GO!
RUDN University students and young scientists from 11 countries took part in the XVIII International Festival of Youth Scientific and Technical Creativity "Ot Vinta" (Off we go) in the mountain resort of Rosa Khutor. Students of the Agrarian Technological Institute, the Institute of Medicine, the Institute of Ecology and the Faculty of Economics presented scientific and practical projects.
Education
04 May
RUDN students of mathematics bring silver from the OMOUS-2023 Olympiad in Ashgabat
April 24–28, the III Open Mathematical Olympiad for University Students (OMOUS-2023) was held in Turkmenistan. 282 students from 9 countries competed in the team and individual competitions. Mathematicians from RUDN brought silver to Moscow.
Education
27 Apr
"I also study French" — the series of seminars of the Russian-French University has ended
RUDN and MGIMO students held three seminars for those who study French. The meetings were attended by students from 5 partner universities under the project of the Russian-French Network University.