Record number of countries at RUDN Olympics on Russian for international students
16-17 November, RUDN hosted the XV All-Russia Russian as a foreign language Olympics for more than 80 representatives of 12 Russian HEIs from 31 countries. 2 winners were selected in 2 fields- natural sciences/engineering and humanities. In the Year of Ecology the theme was «Russia – country of various climatic zones».
RUDN hosts such Olympics twice a year to reveal the best Russian-speaking students, which is a very difficult task. The competing teams comprised up to 5 people and the rules had strict limitations – team members cannot have Russian-speaking family members or should not have studied Russian at school. They also cannot be holders of Bachelor's degrees in philology, linguistics, translation or teaching Russian.
Contestants had to write an essay after watching a video. The finalists were 12 people who presented their projects on the topic of ecology, and debated with rivals and jury members.
Beside the competition the participants enjoyed excursions, master classes and a concert.
Our congratulations to the winners!
Reference:
The Olympics' organizer is the Department of the Russian language and teaching methods of RUDN Faculty of Philology with the support of «Russky Mir» Foundation.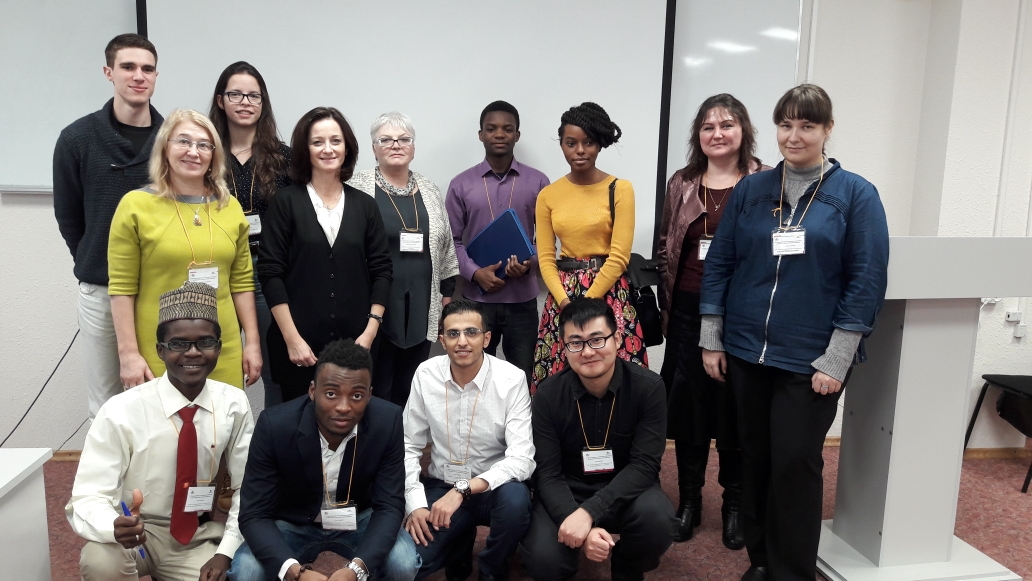 Education
28 Dec 2021
New opportunities for medical students: an ambulance simulator opens at RUDN University
The paramedic's task is to provide urgent, emergency medical care to the patient despite of often unfavorable conditions. Rough roads, high vehicle speeds, or poor teamwork do not contribute to saving lives. Medical students can now try real work in an ambulance - an ambulance simulator has been opened at RUDN University accreditation and simulation center.
Education
20 Sep 2021
The world of the Russian language: RUDN Digital Pre-University Faculty celebrates its one year anniversary
300 students from 31 countries have been learning Russian online with RUDN University teachers. The Digital Pre-University Faculty of RUDN University celebrates its first anniversary on September 15!
Education
25 Aug 2021
The beginning of the academic year at RUDN University. How we study in the first semester?
The academic year starts in a mixed format at RUDN University from 1 September 2021. International students who are unable to enter the Russian Federation due to the closed borders start studying in a distance format. All other full-time students will study on campus taking into account the recommendations of Rospotrebnadzor.