Record number of countries at RUDN Olympics on Russian for international students
16-17 November, RUDN hosted the XV All-Russia Russian as a foreign language Olympics for more than 80 representatives of 12 Russian HEIs from 31 countries. 2 winners were selected in 2 fields- natural sciences/engineering and humanities. In the Year of Ecology the theme was «Russia – country of various climatic zones».
RUDN hosts such Olympics twice a year to reveal the best Russian-speaking students, which is a very difficult task. The competing teams comprised up to 5 people and the rules had strict limitations – team members cannot have Russian-speaking family members or should not have studied Russian at school. They also cannot be holders of Bachelor's degrees in philology, linguistics, translation or teaching Russian.
Contestants had to write an essay after watching a video. The finalists were 12 people who presented their projects on the topic of ecology, and debated with rivals and jury members.
Beside the competition the participants enjoyed excursions, master classes and a concert.
Our congratulations to the winners!
Reference:
The Olympics' organizer is the Department of the Russian language and teaching methods of RUDN Faculty of Philology with the support of «Russky Mir» Foundation.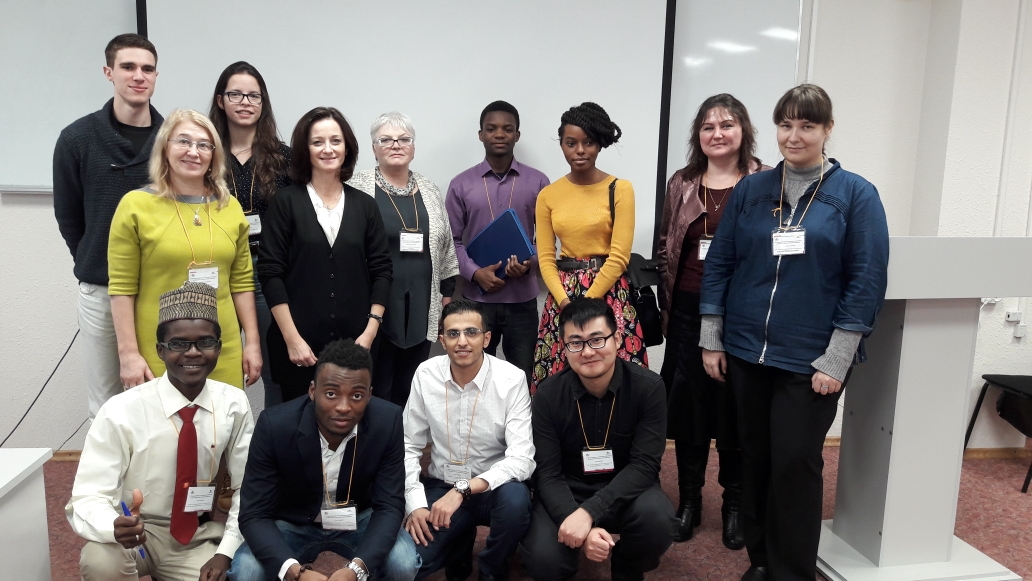 Education
17 Jun
Kaspersky Lab and RUDN University: it is important to study information security and develop cooperation with African countries
May 27, 2021, Evgeniy Kaspersky, founder of Kaspersky Lab and Oleg Yastrebov, Rector of RUDN University signed a memorandum of understanding and cooperation in the field of science, technology and education.
Education
24 Feb
Learning Russian is easier: RUDN and MTS launch an online platform
RUDN and MTS announce the launch of an online platform for learning Russian as a foreign language. Choose the Russian you need. Choose Smart-RUS.com
Education
10 Feb
Turning off computers and going offline: RUDN University, we are back
February 8, we returned to full-time education. Life began to boil again on the territory and in educational buildings. Some students smile, others are a little lost - they are not yet accustomed to the fact that now it is not possible to communicate through a monitor. But definitely everyone is happy to finally see fellow students and teachers live.