RUDN University is to open a master's program in Islamic law, culture and business
The International Center for Islamic Education will be opened at RUDN University. The first interdisciplinary master's program in Islamic law, culture and business will be elaborated at the Law Institute, the Faculty of Humanities and Social Sciences, and the Institute of World Economy and Business. Topics for study include the basics of history, philosophy of Islam, Islamic banking, Islamic law and finance.
Preliminary decisions were made at a meeting between RUDN University Rector Oleg Yastrebov, President of the International Association of Islamic Business Marat Kabaev and Deputy Minister of Science and Higher Education of the Russian Federation Pyotr Kucherenko.
"The Peoples' Friendship University of Russia has extensive experience in research of Muslim law and the history of Islam, which will undoubtedly be used in the implementation of the new master's program," said Oleg Yastrebov, Rector of RUDN University.
Opening of an inter-faculty master's program at RUDN University is the first step in the creation of the International Center for Islamic Education.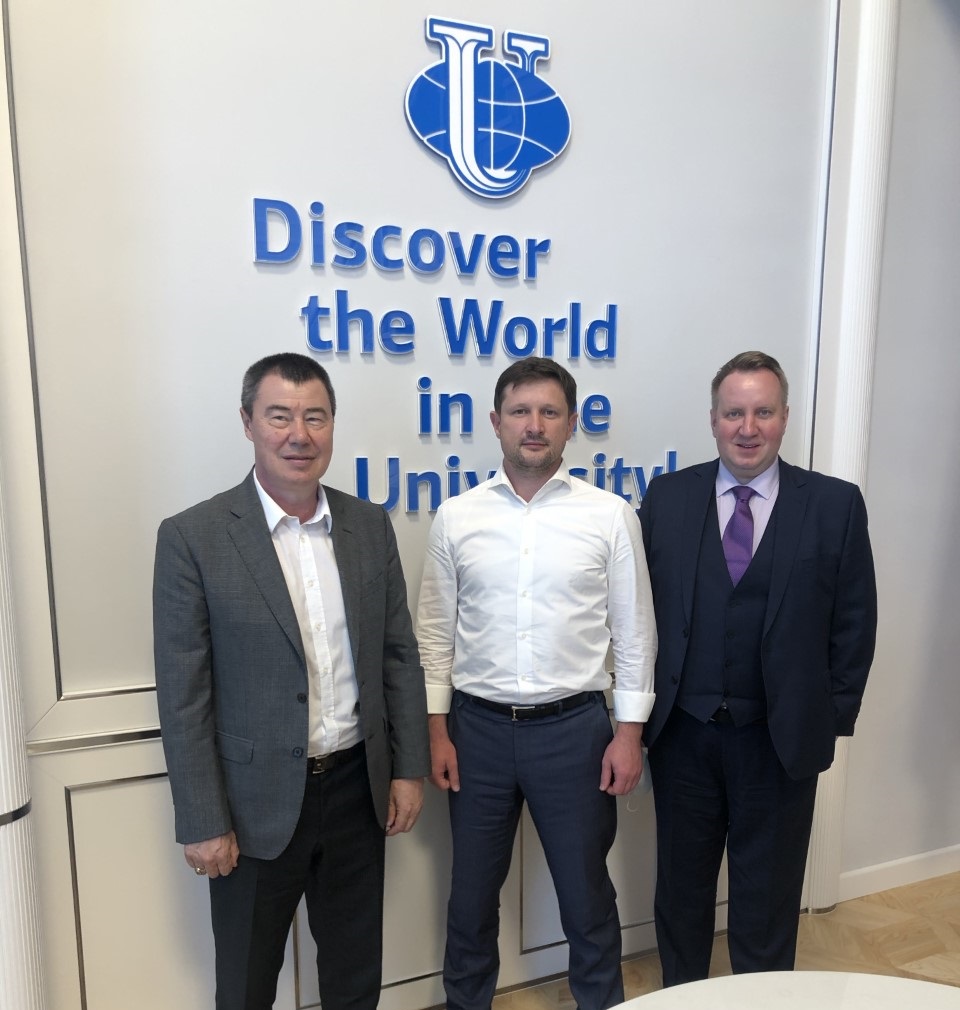 Education
06 Mar
Dentists from RUDN University become the only participants from Russia at the Olympiad in Dubai
In February, RUDN dentists took part in the AEEDC Student competition 2023 in Dubai. Students from 8 countries: Bahrain, Georgia, Egypt, Qatar, Kuwait, UAE, Russia and Singapore competed in professional skills.
Education
31 Jan
RUDN University Master's research on the Arctic and the Far East wins the young political scientists' articles contest
Master student in political science Alexander Belkov became the best young researcher in the international competition "The best article of a young political scientist — 2022" announced by the journal "Russian Political Science". Read a brief interview with Alexander about the importance of humanitarian research in the Arctic, career interests and politics without borders.
Education
02 Dec 2022
Languages and Translation in the Context of Intercultural Communication
On November 23, 2022, Chev. Prof. Mario Pace, (Ph.D. (Melit), Associate Professor, Head of the Department, Languages and Humanities Education, Faculty of Education, University of Malta, language consultant to the Minister of Education) gave lecture entitled "Languages and Translation in the Context of Intercultural Communication" within the framework of the academic and methodological online seminar of the Foreign Languages Department of the Agrarian and Technological Institute of RUDN University held via MS Teams. The event attracted an audience of more than 80 guests.