"I want to fully devote my life to science!" - Adou Kpangny Yves Berenger, graduate of RUDN University No. 500 from Cote d'Ivoire
"Mathematics and information technology — this is difficult. Speaking three languages is also difficult. But I quickly adapt to difficulties, I love to study and learn new methods and modern technologies," says Adou Kpangny Yves Berenger, alumnus No. 500 from Cote d'Ivoire, about studying at RUDN University and about science in his life.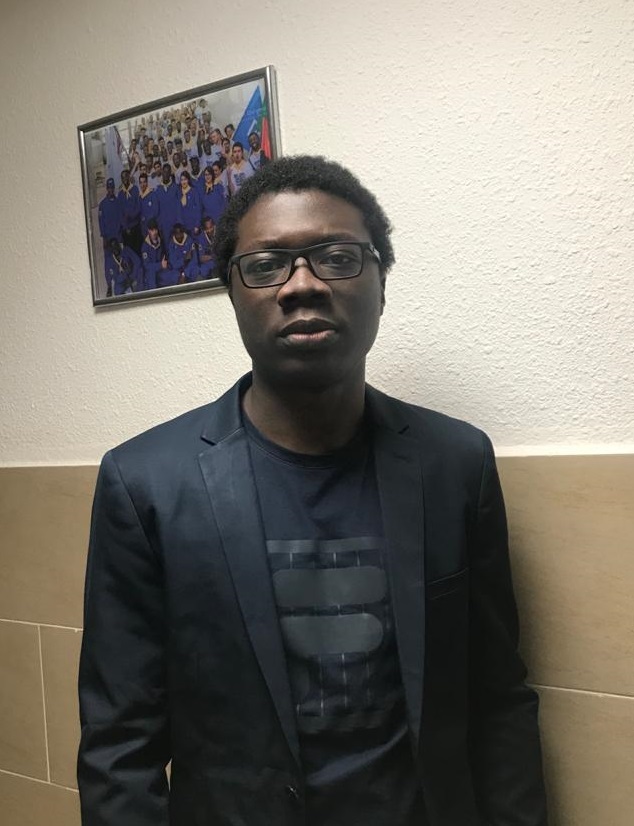 Scientists need to make a lot of effort, constantly learn new things in order to keep up with innovations and always keep in line.
I have proposed several mathematical models for describing networks using the "network slicing" technology. Mobile network operators can use the results of the study to ensure the required quality of service for their users in 5G networks — for example, to increase the volume of high-quality Internet traffic on a mobile device.
Wireless networks do not have enough resources to provide the required quality of service (QoS) for users. This happens due to dramatic increase in the number of users of mobile devices and applications.
To solve this problem the "network slicing" technology is used. 5G Network Slicing technology represents the overall network infrastructure in the form of configurable logical networks — slices, each of which can be adapted to support specific services or business models. That is, each "slice" or "piece" of the network is designed for a specific task and user requirement. Different "slices" can provide users with different data transfer rates, some of them are used for smartphones, others for automotive devices, and others for the Internet of Things (IoT) — items equipped with embedded technologies through which they interact with each other and with the external environment ("smart watch", "smart home", etc.)
To explain it in a simple language — with the help of "network slicing" implemented in the fifth generation networks, any user can get high-quality services of various types, regardless of network congestion. Thanks to the technology, household appliances can be connected to a public network and controlled remotely, you can also send data to other devices.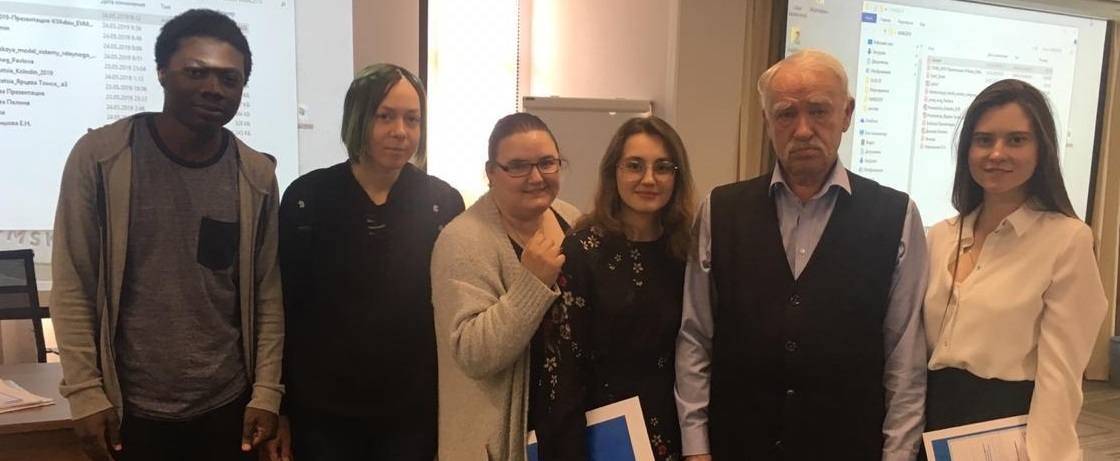 I have devoted 6 years to studying information technology, I am planning to do postgraduate studies and I know for sure that I will devote my whole life to science.
Technical knowledge is not my only strength. I know 3 languages: Russian, English and French, Russian being the hardest of all. I am fine with literature and written speech, but I have to work on spoken language. I am rather shy and therefore do not practice Russian very often. It is especially difficult to talk when three languages ​​are mixed in the head.
After classes I dance at events of the Association of students from Côte d'Ivoire and the Association of African Students — RUDN University ASSAFSTU. I also play for the mini-football team of the Faculty of Science.
I advise students to never skip classes and be serious about studies — then everything will be fine!
I wish the University success and prosperity. Flpurish and train more and more students in new specialties!
This year, RUDN University launched the Digital Preparatory Faculty — this is an excellent opportunity to learn Russian right at home before coming to Russia. I have already advised fellow countrymen from Cote d'Ivoire to apply for online education.
For reference:
Adou Kpangny Yves Berenger graduated with honors from the magistracy of the Faculty of Science, majoring in "Fundamental Informatics and Information Technologies".
His average grade for the entire period of study was ~ 85. He took part in interuniversity scientific and practical conferences and published 9 scientific articles.
In the 2018/2019 academic year, he became laureate of the stipend of Professor P.Bocharov, Faculty of Science.
In the 2019/2020 academic year — laureate of a personal stipend of the first Rector of RUDN S.Rumyantsev.
Alumni
15 Apr
"Scientific interests are very successfully intertwined with professional and even commercial ones": Timur Imomnazarov, RUDN University graduate
Timur Imomnazarov is a graduate of RUDN Engineering Academy. Today he has his own business in the field of construction - "The First Composite Company". In our interview Timur talks about the first scientific article, love for skiing and his daughter.
Alumni
10 Mar
Student, Graduate, Prime minister: César Verduga Vélez, RUDN graduate from Ecuador
We are introducing interesting heroes of the university. César Verduga Vélez is a RUDN graduate'71 from Ecuador.
Alumni
10 Oct 2022
"I clearly followed the instruction of our teachers — to be a source of knowledge for people," — Ngan Tony Francois Pierre, RUDN University graduate from Cameroon
RUDN University has trained graduated about 200 thousand students, including specialists from all over the world. One of them is Francois, a graduate of the RUDN Faculty of Economics, a major Cameroonian entrepreneur and author of 9 books on economics and business. In 2010, Francois completed his postgraduate studies and defended his Ph.D. at RUDN.