RUDN University team awarded at Philip C. Jessup International Law Moot Court Competition 2018!
The team of RUDN Law Institute got an Honorable Mention Team Award at Philip C. Jessup International Law Moot Court Competition 2018!
Our students also got special prizes from Pericles Law Center for International Legal Education in Moscow.
The contest was held 31 January - 4 February at MSU\MGiMO. The Philip C. Jessup International Law Moot Court Competition, also known as the Jessup, is the oldest and largest international moot competition in the world, attracting participants from almost 700 law schools in more than 90 countries in recent years (100 countries took part in 2018). The competition has been described as the most prestigious moot court competition in the world by a large number of organisations and universities internationally, and is one of the grand slam or major moots.
The competition is a simulation of a fictional dispute between countries before the International Court of Justice (ICJ). The moot started as a friendly advocacy competition between two teams from Harvard University in 1960. The first champions were declared in 1963 and the competition opened its doors to non-American teams in 1968. The current sponsor of the international rounds of the moot is White & Case.
The Russian national rounds have been held since 2009, together with White&Case and Threefold Legal Advisors LLC.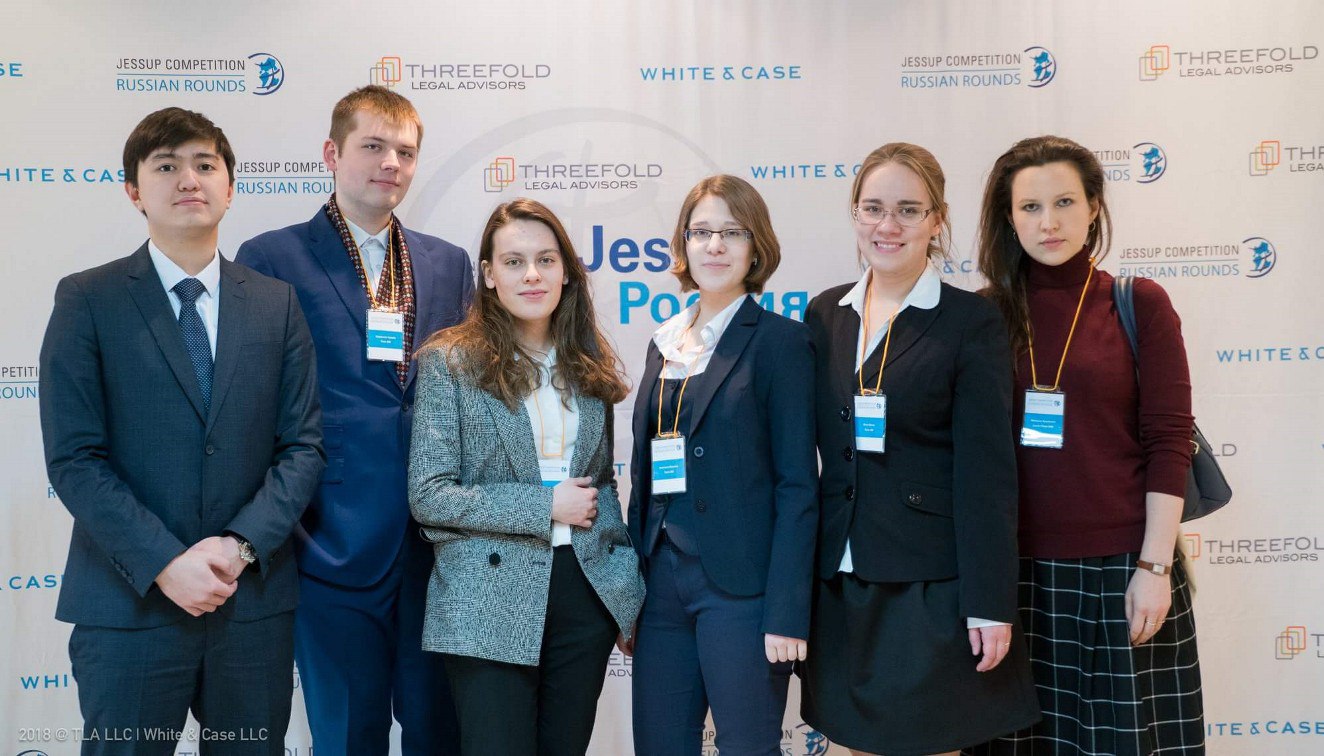 Education
25 Aug
The beginning of the academic year at RUDN University. How we study in the first semester?
The academic year starts in a mixed format at RUDN University from 1 September 2021. International students who are unable to enter the Russian Federation due to the closed borders start studying in a distance format. All other full-time students will study on campus taking into account the recommendations of Rospotrebnadzor.
Education
17 Jun
Kaspersky Lab and RUDN University: it is important to study information security and develop cooperation with African countries
May 27, 2021, Evgeniy Kaspersky, founder of Kaspersky Lab and Oleg Yastrebov, Rector of RUDN University signed a memorandum of understanding and cooperation in the field of science, technology and education.
Education
24 Feb
Learning Russian is easier: RUDN and MTS launch an online platform
RUDN and MTS announce the launch of an online platform for learning Russian as a foreign language. Choose the Russian you need. Choose Smart-RUS.com