RUDN University team awarded at Philip C. Jessup International Law Moot Court Competition 2018!
The team of RUDN Law Institute got an Honorable Mention Team Award at Philip C. Jessup International Law Moot Court Competition 2018!
Our students also got special prizes from Pericles Law Center for International Legal Education in Moscow.
The contest was held 31 January - 4 February at MSU\MGiMO. The Philip C. Jessup International Law Moot Court Competition, also known as the Jessup, is the oldest and largest international moot competition in the world, attracting participants from almost 700 law schools in more than 90 countries in recent years (100 countries took part in 2018). The competition has been described as the most prestigious moot court competition in the world by a large number of organisations and universities internationally, and is one of the grand slam or major moots.
The competition is a simulation of a fictional dispute between countries before the International Court of Justice (ICJ). The moot started as a friendly advocacy competition between two teams from Harvard University in 1960. The first champions were declared in 1963 and the competition opened its doors to non-American teams in 1968. The current sponsor of the international rounds of the moot is White & Case.
The Russian national rounds have been held since 2009, together with White&Case and Threefold Legal Advisors LLC.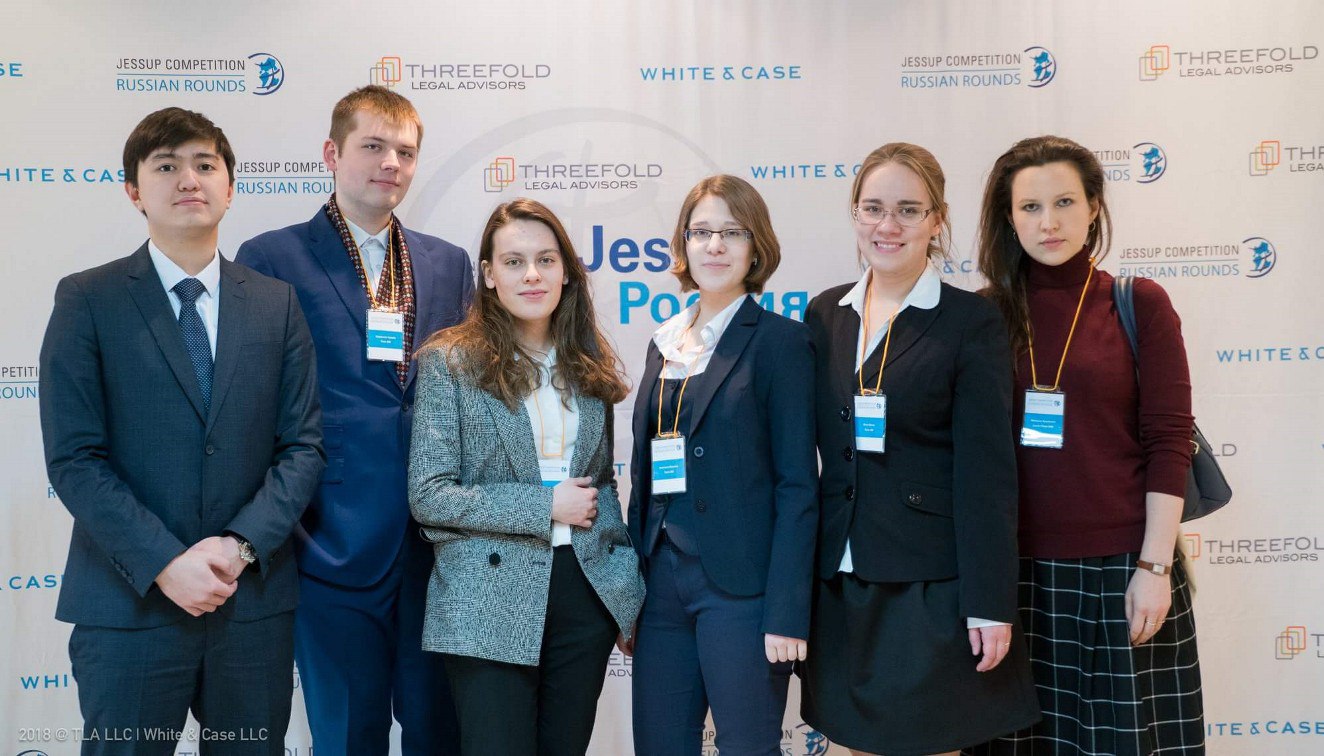 Education
24 May
"It is difficult to convey to people the idea of conserving the earth's resources," Anastasia Voevodina, student at RUDN Institute of Environmental Engineering
Anastasia Voevodina, a third-year student at the RUDN University Institute of Ecology, treats environmental issues with great responsibility. The girl successfully combines her studies with volunteer activities.
Education
27 Apr
Students of RUDN Engineering Academy are the winners of the industrial Hackathon of the student week "Mosprom studweek"
During the "Mosprom studweek", the results of an industrial hackathon on solving applied technical problems of Mosprom were summed up. 23 teams, 115 participants from 7 universities of Moscow competed in solving technical cases. RUDN University was represented by four teams of the Engineering Academy. The winner was "Champion's Breakfast", the team of 3rd year students of the Department of Mechanics and Control Processes. 5 students -winners were invited to an internship at the State Space Research and Production Center named after M.V. Khrunichev.
Education
26 Apr
Students of the RUDN University Law Institute became prize-winners in the competition on international commercial arbitration
The regular season of the student IX M. G. Rosenberg International Commercial Arbitration Moot Competition, which was held at the Russian Foreign Trade Academy and the Chamber of Commerce and Industry of the Russian Federation, has ended. More than 30 teams from Russia and neighboring countries took part in the competition.