Russian language Olympiad for international students of Russia gathers in RUDN University representatives of 29 countries
November 14-15, the XVI All-Russian Olympiad for Students of Russian as a Foreign Language (RFL) "We studied before - we are studying now" was held at RUDN University bringing together more than 80 university representatives from 12 cities of Russia. Students represented 29 countries, the expert jury determining 2 foreigners who know the Russian language and culture best of all. Topics covered natural science / technical and general humanitarian profiles.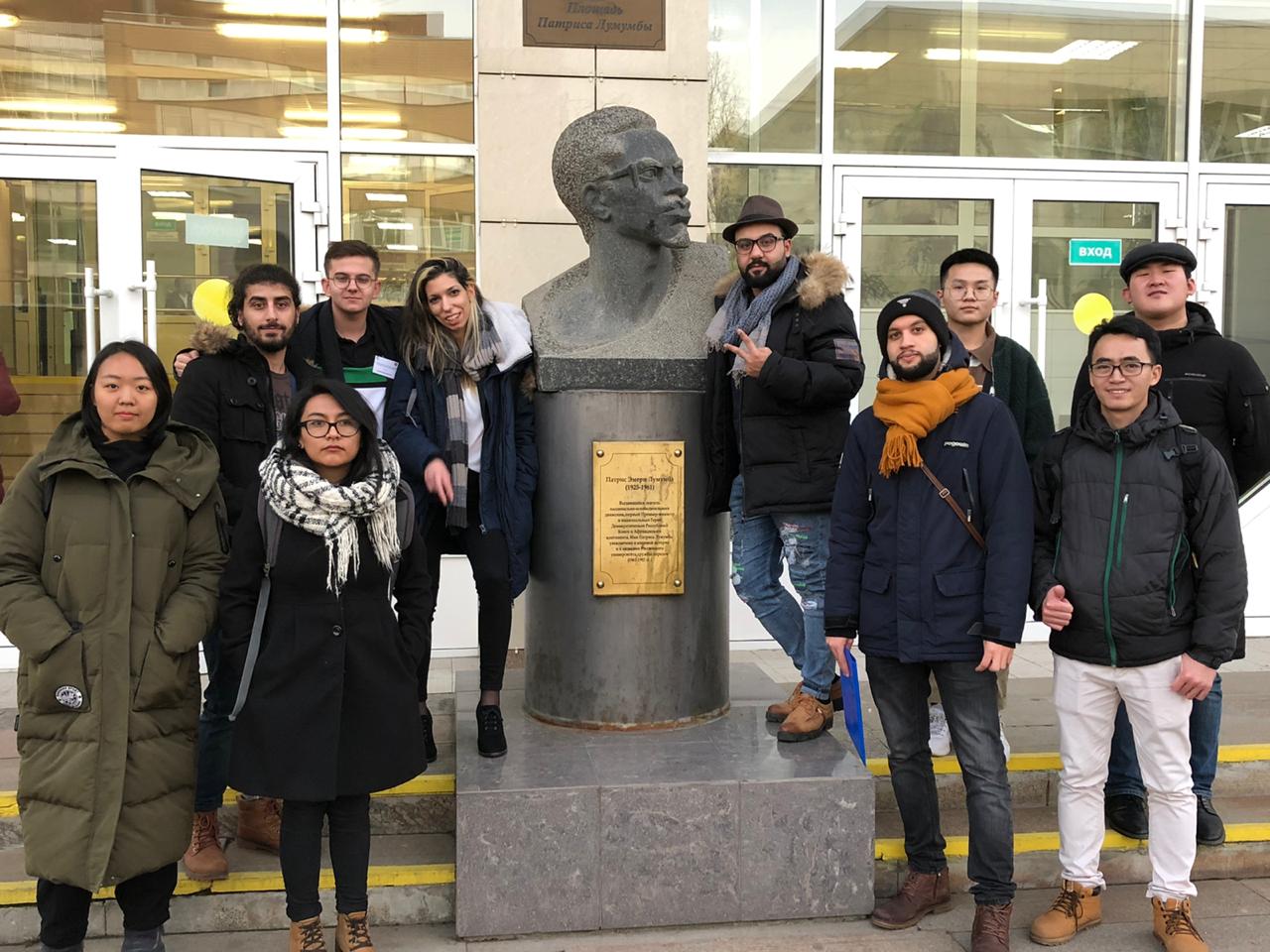 The Russian language proficiency among foreign students can be checked in various ways, while choosing the best in the country is a very hard task. Once every 2 years, the All-Russian Olympiad for RFL students takes place at the RUDN University, teams of all higher educational institutions of Russia are invited to participate.
The team could include up to 5 people - a leader, 2 students of science and technology and 2 students of general humanitarian majors. The participants cannot be representatives of Russian-speaking families, foreigners studying in a school where they teach the Russian language, holders of bachelor's degrees in the fields of "Philology", "Linguistics", "Translator", "Teaching the Russian language".
The Olympiad took place in 2 rounds. First, all participants wrote a 3-hour essay based on the visuals. For 3 hours, foreign students had to write an essay reflecting the topic and tasks.
All participants went to the second round, but only 12 people became finalists - 6 from each specialty. In this part of the Olympiad, students presented projects, the jury evaluating not only monologue but also participation in discussions with members of the jury. No more than 7 minutes were allotted for each project.
Winners in the General Humanitarian specialty
Li Ziyang - China, 3rd year, Faculty of Philology, Linguistics, Peoples' Friendship University of Russia
Florian Baranya - Hungary, 3rd year, Faculty of Philology, Philology, Kuban State University
Molongua Mecheba Sergio Renato - Equatorial Guinea, 3rd year, Institute of Economics and Quality of Life, Business Informatics, Tambov State Technical University
Winners in the Science and Technology specialties
Jaber Khalil Abed Alnaser Abedalkader, Jordan, 4th year, Medical Institute, General Medicine, Peoples' Friendship University of Russia
Elbanna Anas Malek Mostafara, Egypt, 3rd year, Faculty of Medicine, Kuban State Medical University
Milic Jovana, Serbia, 1styear Master, Faculty of Oil and Gas, specialty "Operation of wells", St. Petersburg Mining University
Education
22 Aug
RUDN mathematicians win silver and bronze at the International Mathematics Competition for University Students 2023
The XXX International Mathematics Competition for University Students 2023 has ended in Bulgaria. The competition brought together 393 of the strongest students from 40 countries, including Singapore and Indonesia, South Africa and Algeria, Mexico and Colombia, Spain and Norway. RUDN mathematicians won silver and bronze.
Education
06 Jul
"Gold" and "Silver": future ecologists of RUDN University bypassed 48 participants in the International Interpreting Competition
The third-year bachelor students in Ecology and Nature Management Shkopkina Angelina and Mustafina Kamila who are also mastering the professional conversion course "Translator" at the Institute of Environmental Engineering not only had the opportunity to show all their language skills and abilities, but also to become the best in interpreting among 48 other participants in the International Interpreting Competition in Minsk (the Republic of Belarus).
Education
04 Jul
Geographic information systems, field mapping and laboratory analysis… Students from Nigeria are the best at the conference in Mendeleev university
4 days of work, 4 sections, 270 participants — RUDN University environmentalists from Nigeria won the competition of young scientists in the nomination "Best poster report" among the participants of the conference at the Russian University of Chemical Technology named after D. Mendeleev.