Symbiosis of the largest investor in Russia and the most versatile university: Sistema Public Joint Stock Financial Corporation and RUDN University begin scientific and educational cooperation
October 22, the largest Russian investor Sistema Public Joint Stock Financial Corporation and RUDN University announced the beginning of a large collaboration in the field of telecommunications, agronomy, medicine, pharmaceuticals and the development of career tracks. Joint projects are launched with 5 companies of Sistema: MTS, Medsi, Aeromax, STEP Agroholding and the pharmaceutical holding of the Corporation. The agreement was signed by Vladimir Evtushenkov, Chairman of the Board of Directors of Sistema, and Oleg Yastrebov, Rector of RUDN University.
Among the areas of cooperation are fundamental and experimental research, retraining and advanced training of specialists, recruiting students, internship programs, creating a library of business cases, conducting lectures and master classes by Sistema experts.
"Our Corporation operates in more than ten different industries. We have a constant need for competent specialists to solve the complex technological problems. To strengthen the expertise of high-tech investment projects, this year the Scientific and Technical Council of Sistema was created, which will include leading Russian scientists with a worldwide reputation, including from the Russian Academy of Sciences, specialists in the field of IT, nanotechnology, semiconductors, bioinformatics, chemistry, new materials, and so on. If necessary, invited experts from the best Russian universities will also participate in the work. Interaction with RUDN University will become another link in our innovation and educational infrastructure," said Vladimir Evtushenkov, Chairman of the Board of Directors of Sistema Public Joint Stock Financial Corporation.
The research track of collaboration is represented by the following projects:
The Agricultural and Technological Institute of RUDN University will carry out a number of studies to assess biological plant protection products, effectiveness of pesticides, and create a database on phytopathogens and varieties resistance. With the help of unmanned and digital technologies, a project will be implemented to decrypt field monitoring data, which will allow predicting and preventing potential crop losses.
RUDN University mathematicians will develop services for MTS for new generation communication networks (5G), and teachers in various disciplines will create unique content for the MTS educational online platform - Smart University
Biochemists and pharmacists of RUDN University, together with specialists of pharmaceutical assets of Sistema (JSC Alium and JSC Sintez), will conduct research on the resistance of pathogens to antibiotics.
The educational trajectory of cooperation includes exchange of experience:
Sistema's asset experts will strengthen the practical orientation of RUDN University educational programs by integrating meetings with experts in the format of lectures, master classes and strategic sessions into the educational process. RUDN University implements a number of advanced training programs on technologies for increasing the yield of winter wheat, sunflower, sugar beet and chickpea. For the pharmaceutical block, the following programs have been developed: "Modern methods of gas and high-performance liquid chromatography. Instrumentation", "Pharmaceutical Engineering (GEP)"
"Territory of Opportunities" is a project related to future career. "Sistema" offers internship programs, "Case Library", "Employment Diary" for students and graduates of RUDN University
"How is the success of a university measured? By how much its graduates are demanded for in the market. Therefore, universities compete for employer recognition. Such collaborations create conditions for the development of the university, we have the opportunity to show our developments, implement joint projects and gain colossal industry experience," said RUDN University Rector Oleg Yastrebov.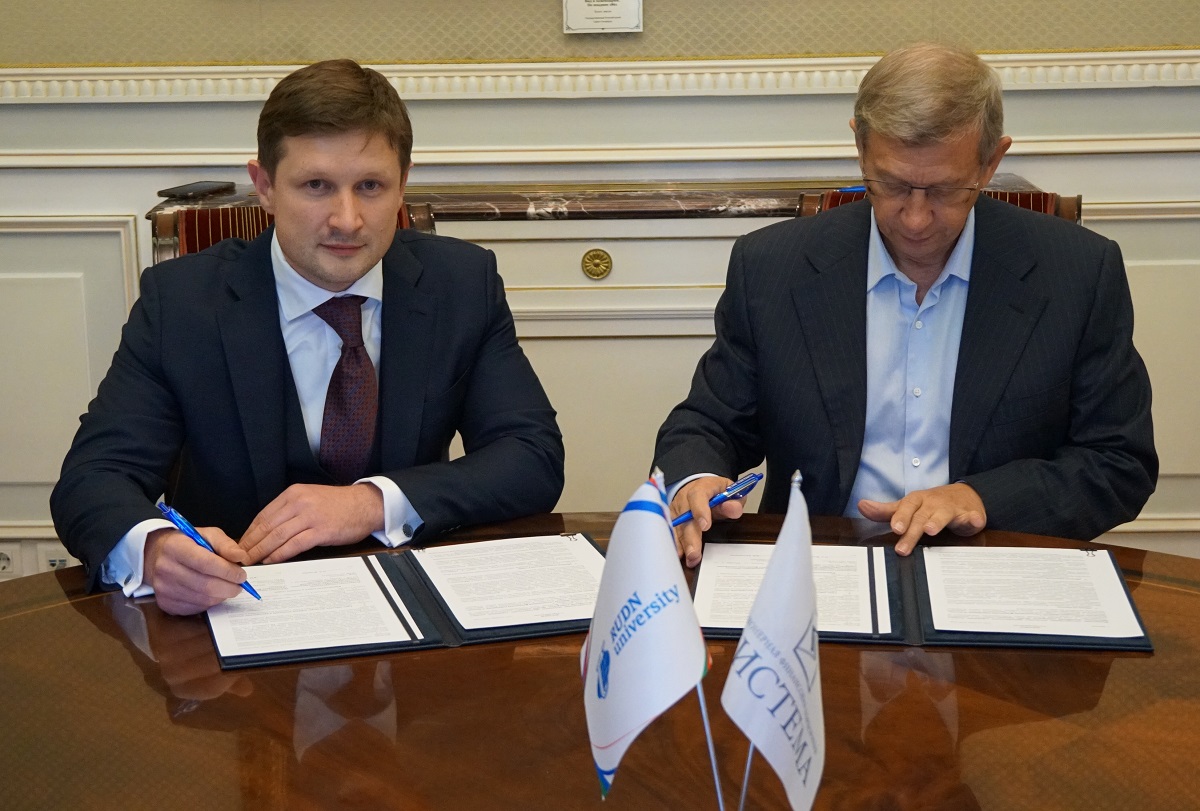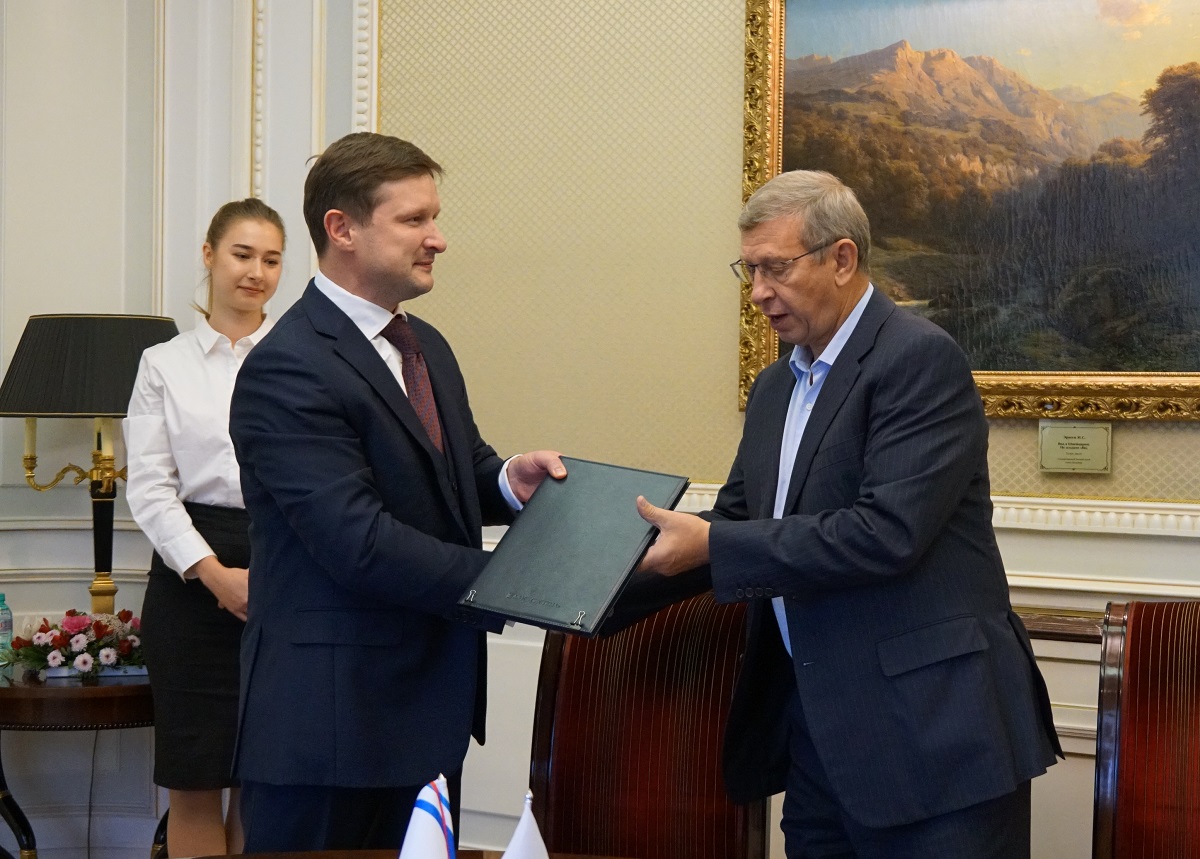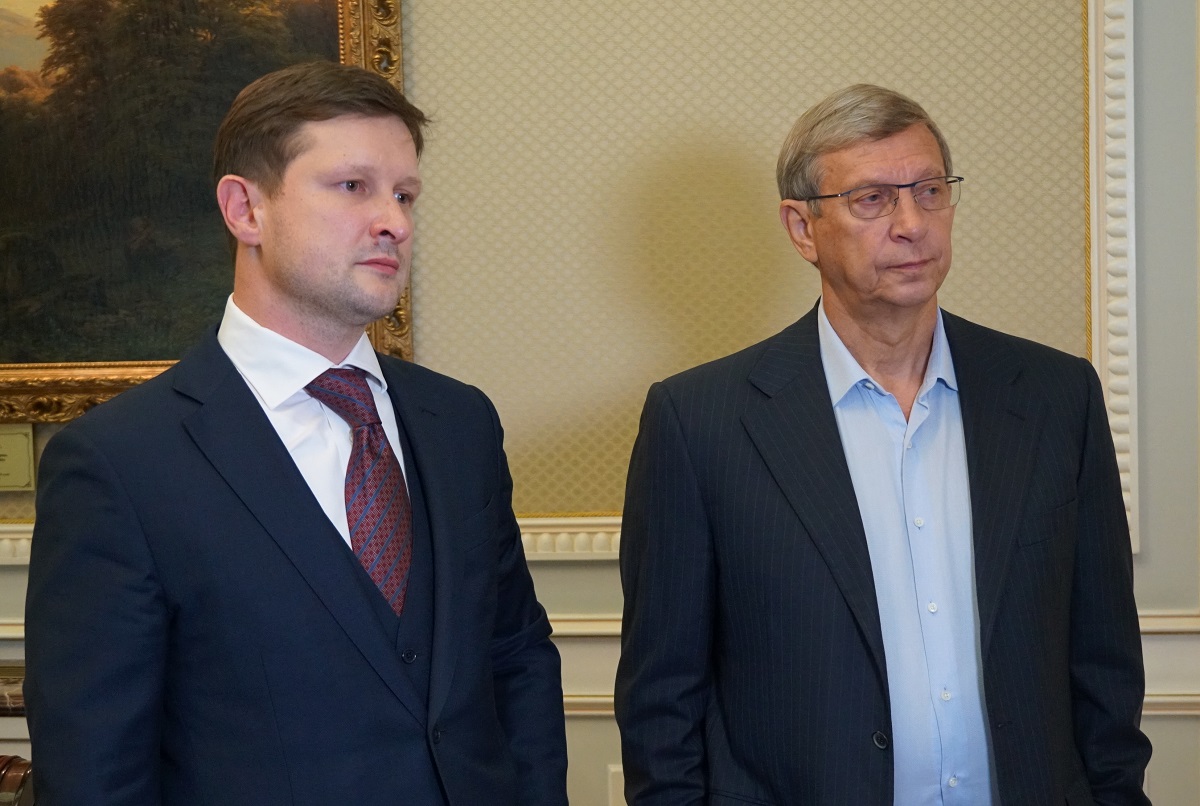 Education
28 Dec 2021
New opportunities for medical students: an ambulance simulator opens at RUDN University
The paramedic's task is to provide urgent, emergency medical care to the patient despite of often unfavorable conditions. Rough roads, high vehicle speeds, or poor teamwork do not contribute to saving lives. Medical students can now try real work in an ambulance - an ambulance simulator has been opened at RUDN University accreditation and simulation center.
Education
20 Sep 2021
The world of the Russian language: RUDN Digital Pre-University Faculty celebrates its one year anniversary
300 students from 31 countries have been learning Russian online with RUDN University teachers. The Digital Pre-University Faculty of RUDN University celebrates its first anniversary on September 15!
Education
25 Aug 2021
The beginning of the academic year at RUDN University. How we study in the first semester?
The academic year starts in a mixed format at RUDN University from 1 September 2021. International students who are unable to enter the Russian Federation due to the closed borders start studying in a distance format. All other full-time students will study on campus taking into account the recommendations of Rospotrebnadzor.