The world of the Russian language: RUDN Digital Pre-University Faculty celebrates its one year anniversary
300 students from 31 countries have been learning Russian online with RUDN University teachers. The Digital Pre-University Faculty of RUDN University celebrates its first anniversary on September 15!
The Digital Pre-University Faculty is:
an opportunity to learn Russian before coming in Russia;
a chance to gain knowledge of general education disciplines from anywhere in the world;
an opportunity to learn Russian in 10 foreign languages;
24/7 communication with tutors who speak the native languages ​​of students;
no deadlines — admission is all year round;
studies at a convenient time adjusted to different time zones;
an opportunity to immerse yourself in the world of the Russian language, to feel the life of a Russian student, staying at home.
The students told why they chose RUDN Digital Pre-University Faculty.
"I love Russia very much, I want to understand it better, I'm planning to study here and therefore I study Russian in China online," — Yu Chengjie, China.
"Because of the pandemic, I could not come to Russia to study and applied to the Digital Pre-University Faculty. It was difficult to study, it required discipline and persistence, but I gained useful knowledge and experience", — David Pozo, Ecuador.
"My advice to those who want to learn Russian is to practice more. Conversation clubs, in which anyone can participate, is a good opportunity for this. "- Marisa Frederick, Nigeria.
The teaching methodology developed by RUDN is suitable for those who want to learn Russian for various purposes — for preparing to study in Russia, for work, for travel.
Applicants can choose any of three training options: individual lessons, module training, or a special course to prepare for admission to Russian universities.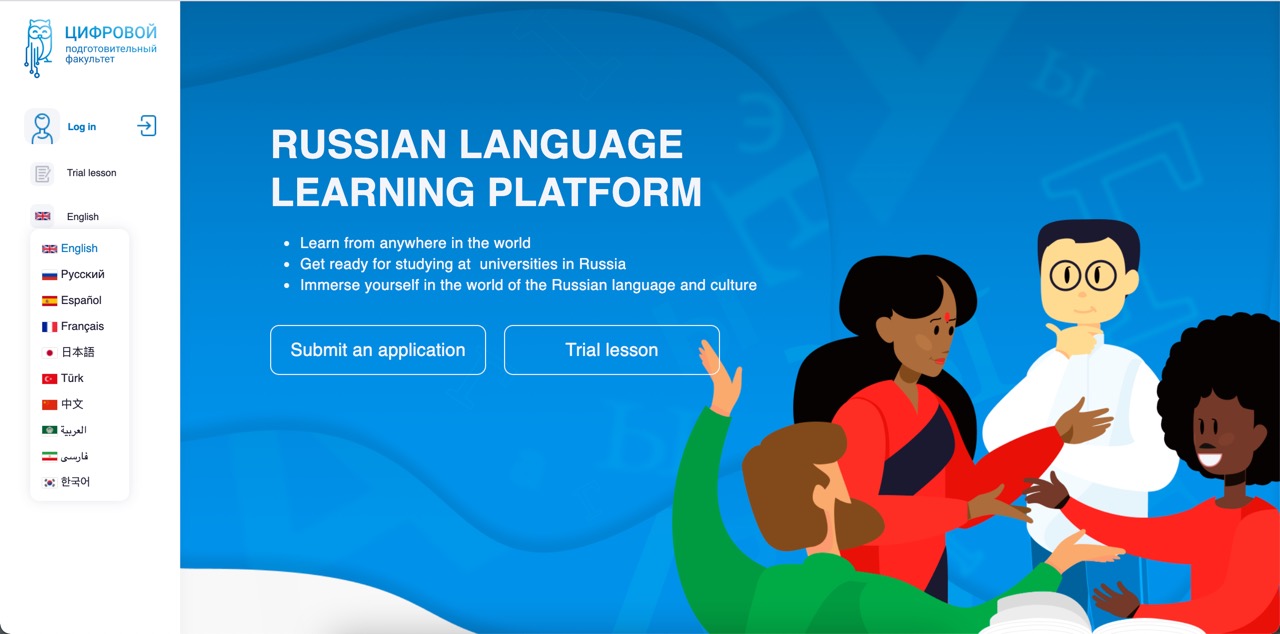 Education
25 Aug
The beginning of the academic year at RUDN University. How we study in the first semester?
The academic year starts in a mixed format at RUDN University from 1 September 2021. International students who are unable to enter the Russian Federation due to the closed borders start studying in a distance format. All other full-time students will study on campus taking into account the recommendations of Rospotrebnadzor.
Education
17 Jun
Kaspersky Lab and RUDN University: it is important to study information security and develop cooperation with African countries
May 27, 2021, Evgeniy Kaspersky, founder of Kaspersky Lab and Oleg Yastrebov, Rector of RUDN University signed a memorandum of understanding and cooperation in the field of science, technology and education.
Education
24 Feb
Learning Russian is easier: RUDN and MTS launch an online platform
RUDN and MTS announce the launch of an online platform for learning Russian as a foreign language. Choose the Russian you need. Choose Smart-RUS.com