RUDN signs a Memorandum of cooperation with the Association of Brazilian private universities
RUDN signs a Memorandum of cooperation with the Association of Brazilian private universities
Peoples' friendship university of Russia and the Association of Brazilian private universities (ABMES) signed a memorandum of cooperation in the sphere of science and education.
The parties expressed readiness to do academic exchange, promote joint scientific guidance of Master's and postgraduate theses, organize exhibitions, conferences and seminars in mutually interesting areas and do joint research.
The document was sighed during the working visit of RUDN delegation headed by Vice-rector Larisa Efremova to Brazil. ABMES representatives visited RUDN in September.
Head of the Association José Janguiê Bezerra Diniz said: «The Association unites more than 80 private universities of Brazil, where 300,000 people (more than 80% of all students of the country) study. It should be noted that only 17% of young people aged 18 – 24 have access to higher education. The task of ABMES is to increase this percentage and solve other challenging issues in education».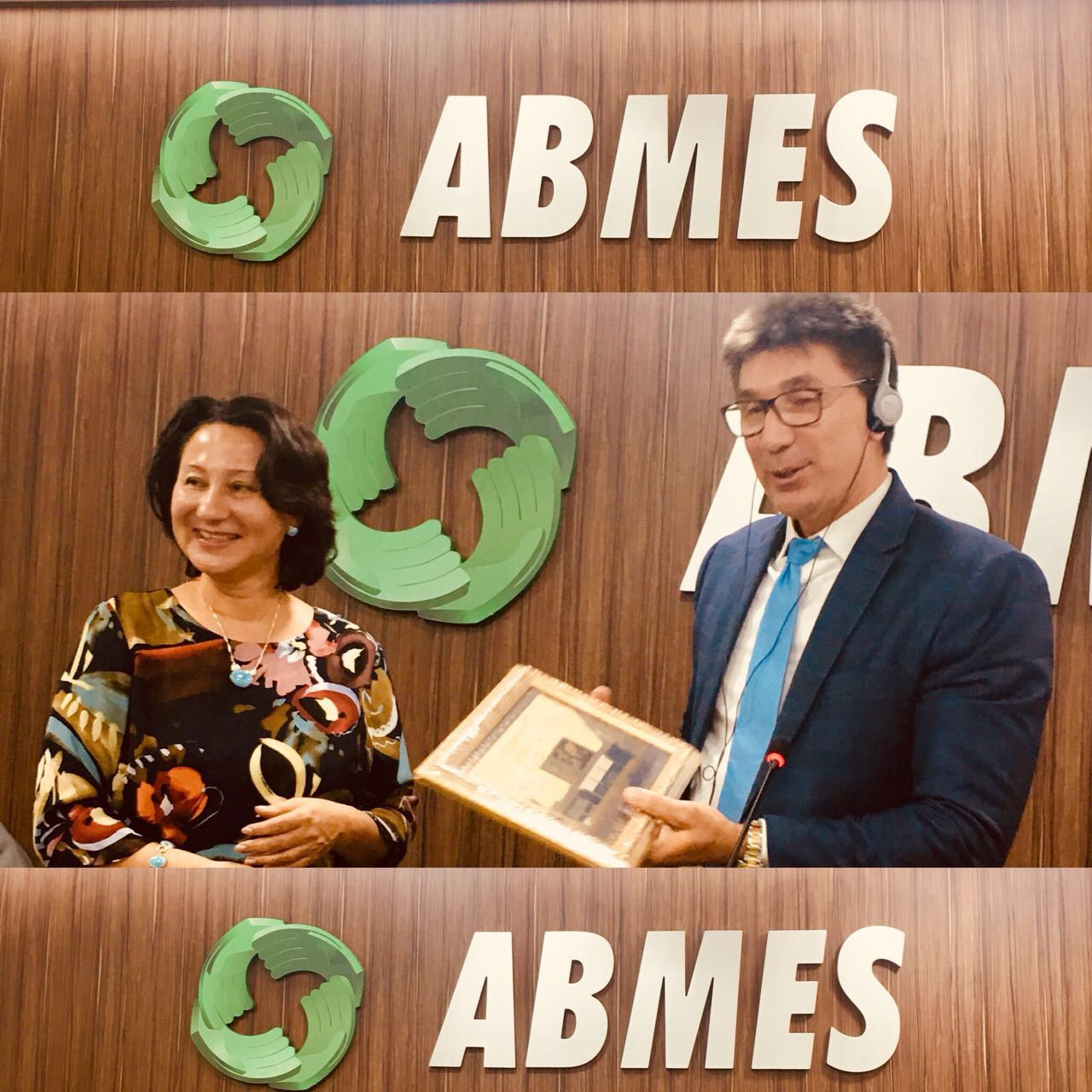 International cooperation
20 Oct
An Olympiad for schoolchildren, an exhibition for applicants, an alumni forum... RUDN University delegation visits Mongolia
October 5-8, 2022, RUDN University delegation paid a working visit to Mongolia. During this period, representatives of the university held RUDN University Open Olympiad, met with applicants at the education exhibition and took part in the forum of Mongolian alumni.
International cooperation
07 Oct
RUDN University and the Cyprus University of Health and Social Sciences agree to cooperate in the field of medicine
September 30, 2022, RUDN University received a delegation from the Cyprus University of Health and Social Sciences. The Cypriot side offered cooperation in the format of academic exchange for students of "General Medicine" and "Dentistry". It is also challenging to create two-week summer / winter schools for Cypriot students of "Dentistry".
International cooperation
05 Oct
The delegation of RUDN University visits 5 universities in Sri Lanka
September 25-28, a delegation of the Peoples' Friendship University of Russia headed by Vice-Rector for International Affairs Larisa Efremova visited five universities of the Republic of Sri Lanka.