RUDN represents Russia at the VI Latin American Forum of Graduates in Chile
23 - 27 October, 350 graduates of Russian, Soviet, East European, Central Asian and Cuban universities from 25 countries took part in the VI Latin American Forum.
Russia was represented by RUDN University. The delegation was headed by Larisa Efremova, Vice-Rector for international activity. RUDN Rector Vladimir Filippov addressed the Forum saying «We constantly observe the activities of our graduates. I am grateful to those who initiated the I Forum in Panama, which gathered graduates from 10 countries. We understand that associations are important both for your countries and Russian universities».
The forum became a platform for exchange of opinions on the situation in the Russian education. Participants noted the great contribution of RUDN University to training specialists for Latin America.
RUDN renewed contacts with graduates and signed four cooperation agreements with Alumni Associations of Dominican Republic, Panama, Ecuador and Columbia, as well as cooperation agreement with Valparaiso University. RUDN delegation also visited Brazil to meet rectors of the leading universities and sign a number of agreements on cooperation, academic exchange and protocols of intentions.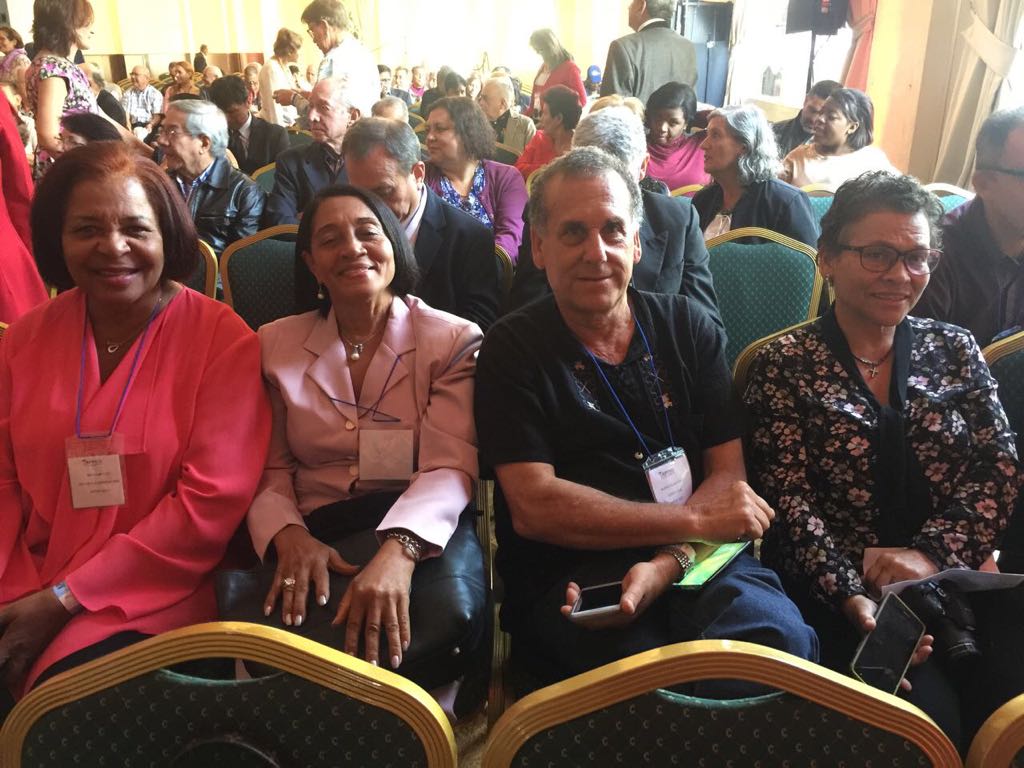 Alumni
10 Mar
Student, Graduate, Prime minister: César Verduga Vélez, RUDN graduate from Ecuador
We are introducing interesting heroes of the university. César Verduga Vélez is a RUDN graduate'71 from Ecuador.
Alumni
10 Oct 2022
"I clearly followed the instruction of our teachers — to be a source of knowledge for people," — Ngan Tony Francois Pierre, RUDN University graduate from Cameroon
RUDN University has trained graduated about 200 thousand students, including specialists from all over the world. One of them is Francois, a graduate of the RUDN Faculty of Economics, a major Cameroonian entrepreneur and author of 9 books on economics and business. In 2010, Francois completed his postgraduate studies and defended his Ph.D. at RUDN.
Alumni
25 Aug 2022
"For 2 years now, I have been helping every first-year student from Yemen take their first steps into student life," Al-Rahabi Mohammed Abdulkarim Mohammed, graduate of RUDN University
The trip of Mohammed to Russia is a part of his dream of becoming a diplomat. The young man studied international relations for 4 years, and after that he decided to change the track and broaden his horizons. This year he is graduating from RUDN University master's program "Arts and Humanities". Read the 7 years' story and plans for the future in an interview.