RUDN represents Russia at the VI Latin American Forum of Graduates in Chile
23 - 27 October, 350 graduates of Russian, Soviet, East European, Central Asian and Cuban universities from 25 countries took part in the VI Latin American Forum.
Russia was represented by RUDN University. The delegation was headed by Larisa Efremova, Vice-Rector for international activity. RUDN Rector Vladimir Filippov addressed the Forum saying «We constantly observe the activities of our graduates. I am grateful to those who initiated the I Forum in Panama, which gathered graduates from 10 countries. We understand that associations are important both for your countries and Russian universities».
The forum became a platform for exchange of opinions on the situation in the Russian education. Participants noted the great contribution of RUDN University to training specialists for Latin America.
RUDN renewed contacts with graduates and signed four cooperation agreements with Alumni Associations of Dominican Republic, Panama, Ecuador and Columbia, as well as cooperation agreement with Valparaiso University. RUDN delegation also visited Brazil to meet rectors of the leading universities and sign a number of agreements on cooperation, academic exchange and protocols of intentions.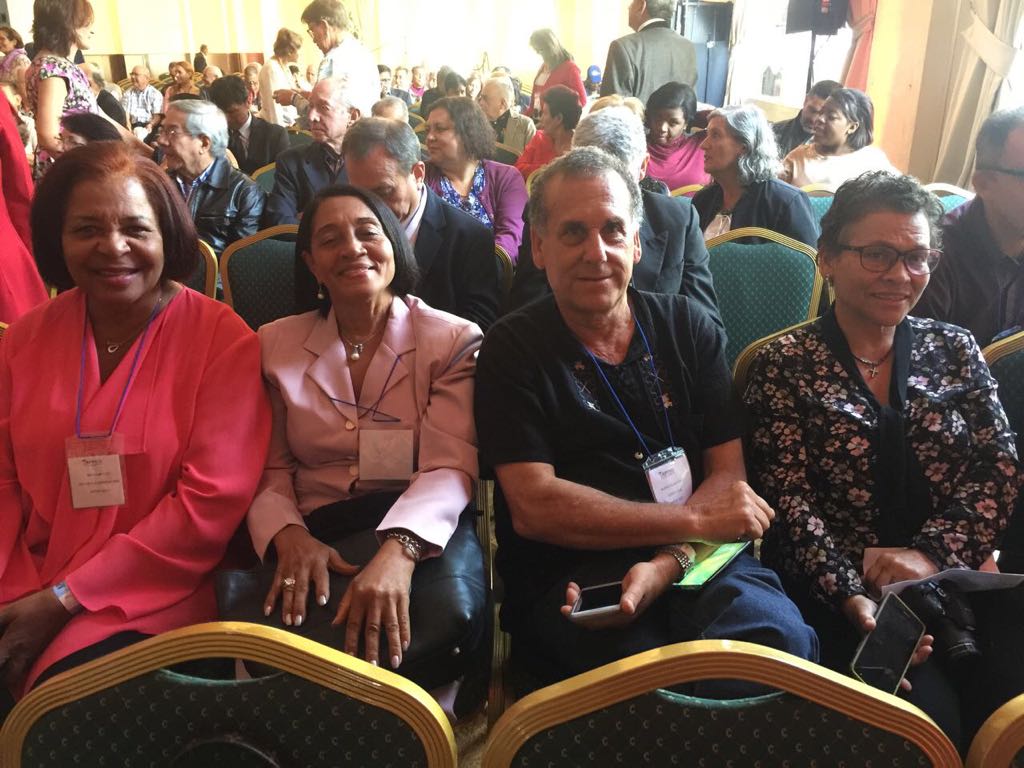 Alumni
02 Sep
Tevodros Baza, RUDN Engineering Academy alumnus: "Creativity is not just about creative professions"
Tevodros is from Ethiopia, graduated with honors in Civil Engineering and the Built Environment in English. Read about why he decided to study in Russia, what is the difference between Ethiopians and Russians, what a builder does and how to be an A-student in the interview.
Alumni
30 Aug
Chimuka Singuwa — graduate of "International Affairs", Mayor of RUDN University campus and just a cool guy from Zambia
RUDN campus is a city within a city. Every city has a Mayor and RUDN University campus has one too. A graduate of the Faculty of Humanities and Social Sciences, Chimuka Singuwa from Zambia served as the chairman of the campus for 5 years. Read his story in the interview.
Alumni
23 Aug
"Technologies make our life brighter and easier, but they don't make any sense without people," Artem Kormilitsyn, graduate of RUDN Engineering Academy
Artem proposed to RUDN Rector the idea of creating an engineering laboratory for digital production, where every student can design and create anything. The main thing is the flight of engineering thought and imagination. Read about classical fundamental education and the importance of obtaining practical competences and skills in an interview with the best graduate of RUDN 2021.