"Common grief made us do a good thing - in memory of our friend we decided to build a well in one of the villages of the Republic of Niger", - Ramazan Aduev, President of RUDN students ' association of the Republic of Dagestan
"Common grief made us do a good thing - in memory of our friend we decided to build a well in one of the villages of the Republic of Niger", - Ramazan Aduev, President of RUDN students ' association of the Republic of Dagestan
Ramazan, student at RUDN Medical University, spoke about the main values and charitable activities of members of the association.
I can talk about our association non-stop! For a long time, I was an active member, and a year ago I became its president. All members of the association are very close and friendly, there are about 120 of us - we are among the five largest associations in the university, but this is not the limit, because more than five hundred students from Dagestan study at RUDN. Dargins, Avars, Laks, Kumyks, Lezgins, Rutuls, Tabasaran, Nogai, Terekemen, Agula - and this is only part of the peoples of our association!
The main values ​​for us are religion, family and homeland. At all times, our people adhered to religion and never left their parents and family. Even after leaving for foreign lands, after a while we will definitely return to Dagestan, because we cannot live without our mountains and air. Religion helps us in many issues. During the holy month of Ramadan, which is a great holiday for our peoples, we met with all members of the association at Iftar (fasting, evening meal during the month of Ramadan, which begins immediately after sunset).
Not so long ago, something terrible happened in our association - we lost our friend and brother Magomedkhan Abdulgamidov, he was a student at RUDN Faculty of Economics and vice-president of our association. Common grief made us do a good thing - in memory of our friend we decided to build a well in one of the villages of Niger, where the population is in great need of clean drinking water. We turned for help to our compatriot in the charity foundation "Living Heart". The Foundation organized the construction of a well and installed a sign next to it with the inscription: "Sadaka Jaria from Magomedkhan Abdulgamidov". Sadaka Jaria is a charity that continually brings benefit and reward to the one who made it, even after his death.
Our fraternity has been doing charity for a long time - we visit orphanages and cancer centers. In the near future, we plan to start raising money for operations to the needy, because if we have the opportunity to help someone, we will not remain indifferent.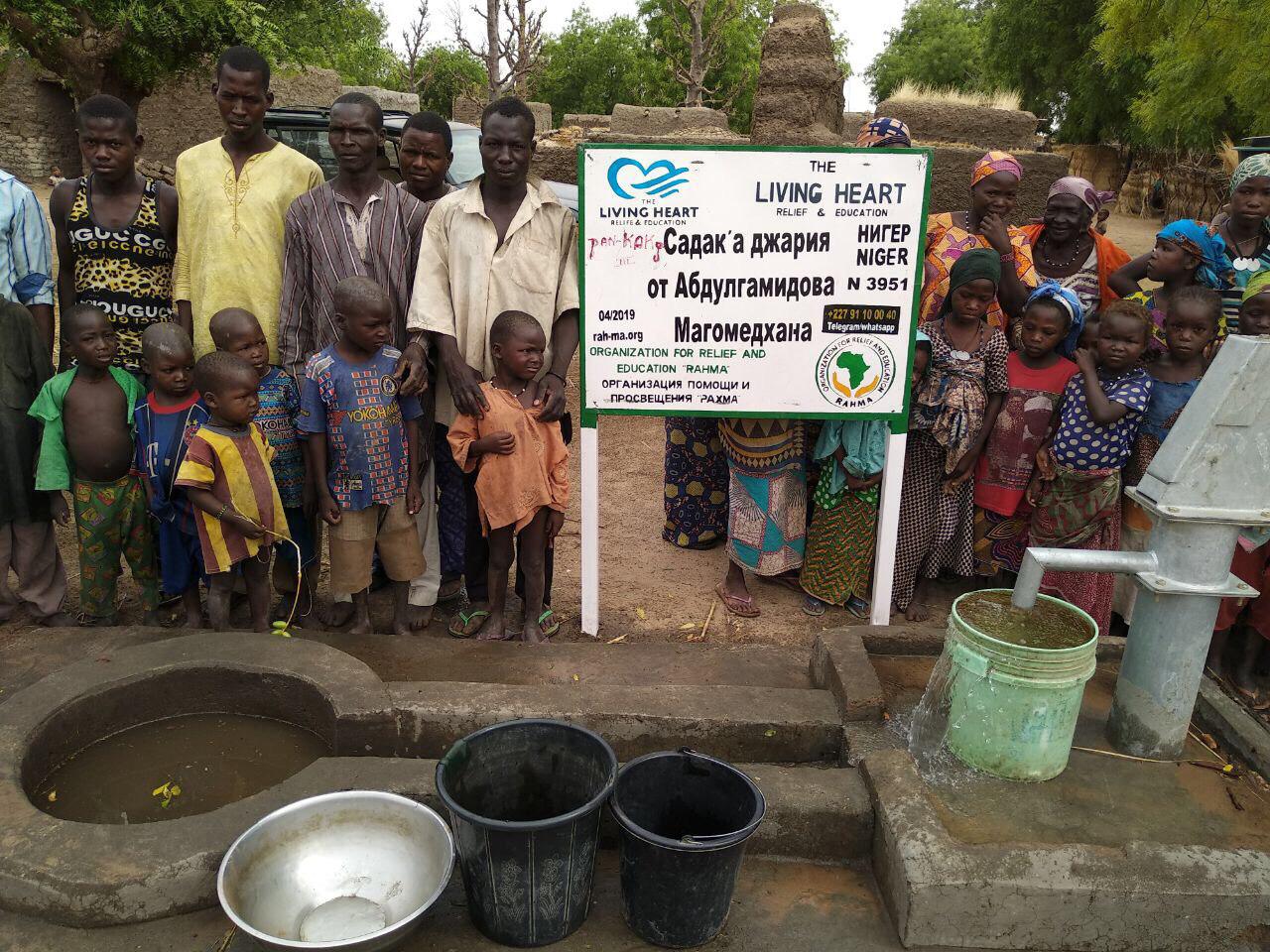 Life in RUDN
24 May
50 countries — one ticket: RUDN University send guests of the "Planet South-West" festival on a journey
Once a year, RUDN Airlines give you the opportunity to visit dozens of countries in a few hours. No visa and luggage — take only the most necessary things: a student card and good mood. RUDN University students from 50 countries introduced the guests of the "Planet South-West" festival to their cultures and traditions.
Life in RUDN
24 May
"In Moscow, students are serious people, and in Georgia, young people are more fun" — Anna Khotivrishvili, postgraduate student of the Faculty of Humanities and Social Sciences
Anna was born and raised in Tbilisi in the area of ​​sulfur baths, once visited by Alexander Pushkin and Mikhail Lermontov. Read in the interview about international relations, why they are important and how not to give up with closed borders — in an.
Life in RUDN
20 May
"Delicious chemistry": how a PhD student from RUDN learned to use his chemistry skills in cooking dishes
What sets chemistry apart from other natural sciences is the ability to get creative and find amazing solutions to long known problems.