"Delicious chemistry": how a PhD student from RUDN learned to use his chemistry skills in cooking dishes
"Delicious chemistry": how a PhD student from RUDN learned to use his chemistry skills in cooking dishes
What sets chemistry apart from other natural sciences is the ability to get creative and find amazing solutions to long known problems.

A PhD student Tshepo Dipheko from South Africa, instills love for chemistry into people. He doesn't show it too much, just unwittingly reminds that chemistry surrounds a person absolutely everywhere — it's in the body, brain, clothing, food and household items. According to the student, it's impossible to remain indifferent because "Chemistry is everything. We encounter it when drinking coffee or tea, holding a paper cup in our hands, or setting off fireworks on New Year's Eve".
Tshepo fell in love with chemistry at school: he was struck not only by the results of colorful chemical reactions, for example, "Pharaoh's serpent", but also by the structure of the periodic table and clear chemical equations. Thanks to chemistry, life was ordered by formulas, elements and reactions.
The passion for order and accurate measurements of powders and liquids has moved smoothly to the kitchen. "I'm not the best cook you'll meet on your way, but I prepare everything with my heart", says Tshepo. It seems that the student approaches cooking in the same way as preparing the outcome of a reaction in the laboratory: everything is effective, correctly conducted, and the volumes of substances are precisely verified in a scientific way. But he frankly says that "there is no smell of creativity here". In cooking, you need to respect the principle of all serious scientists in white coats: mix substances following clear instructions without unnecessary amateur activity.
"South Africa doesn't have enough specialists in chemistry. — Says Tshepo. — Every year we need more and more people with these skills to develop the country's chemical industry".
After graduating, Tshepo is waiting for work in the chemical industry and postdoctoral research that opens up the widest opportunities for future scientific activity.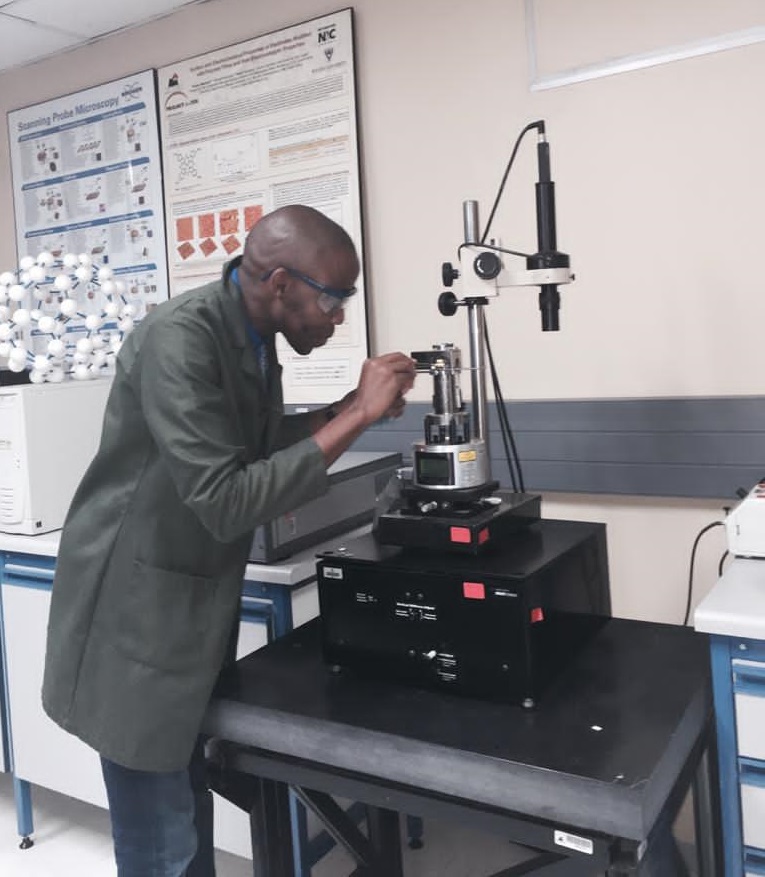 Life in RUDN
03 Aug
"In my work, the main thing is people. Whatever I design, it should be completely satisfying to society," – Morjadino Da Fonseca Vera Kruz, PhD student at the Academy of Engineering from Sao Tome and Principe
Morjadino flew from warm Sao Tome to Moscow to receive the profession of an architect of buildings and structures. He loves Khrushchev apartment buildings (5-storey buildings of the 60's), lives according to the laws of Vitruvius and wants to create something useful for society. We asked Morjadino what motivated him to move to Russia, why he chose Architecture and what project he presented at the Golden Section festival.
Life in RUDN
01 Aug
Resident of RUDN Institute of Medicine saves a man's life on board the plane
July 18, one of the passengers of Qatar Airways Moscow-Doha flight QR340 felt bad. Alaa Al Hajj, a Lebanese resident of RUDN Institute of Medicine (Traumatology and Orthopedics), who was flying on vacation, came to his aid. The young doctor provided first aid and convinced the crew to make an emergency landing at Kuwait International Airport to transfer the passenger to the medical team. Thanks to Alaa, the man remained alive.
Life in RUDN
07 Jul
Meaningful summer means comfortable academic year!
The third working semester of the International student construction brigade "Meridian of Friendship" was opened at RUDN University. Vice-Rector for Student Affairs Mikhail Katsarsky motivated the students to work, speaking about his student path in the construction team, tied bandanas to the leaders and handed out tasks.