"Delicious chemistry": how a PhD student from RUDN learned to use his chemistry skills in cooking dishes
"Delicious chemistry": how a PhD student from RUDN learned to use his chemistry skills in cooking dishes
What sets chemistry apart from other natural sciences is the ability to get creative and find amazing solutions to long known problems.

A PhD student Tshepo Dipheko from South Africa, instills love for chemistry into people. He doesn't show it too much, just unwittingly reminds that chemistry surrounds a person absolutely everywhere — it's in the body, brain, clothing, food and household items. According to the student, it's impossible to remain indifferent because "Chemistry is everything. We encounter it when drinking coffee or tea, holding a paper cup in our hands, or setting off fireworks on New Year's Eve".
Tshepo fell in love with chemistry at school: he was struck not only by the results of colorful chemical reactions, for example, "Pharaoh's serpent", but also by the structure of the periodic table and clear chemical equations. Thanks to chemistry, life was ordered by formulas, elements and reactions.
The passion for order and accurate measurements of powders and liquids has moved smoothly to the kitchen. "I'm not the best cook you'll meet on your way, but I prepare everything with my heart", says Tshepo. It seems that the student approaches cooking in the same way as preparing the outcome of a reaction in the laboratory: everything is effective, correctly conducted, and the volumes of substances are precisely verified in a scientific way. But he frankly says that "there is no smell of creativity here". In cooking, you need to respect the principle of all serious scientists in white coats: mix substances following clear instructions without unnecessary amateur activity.
"South Africa doesn't have enough specialists in chemistry. — Says Tshepo. — Every year we need more and more people with these skills to develop the country's chemical industry".
After graduating, Tshepo is waiting for work in the chemical industry and postdoctoral research that opens up the widest opportunities for future scientific activity.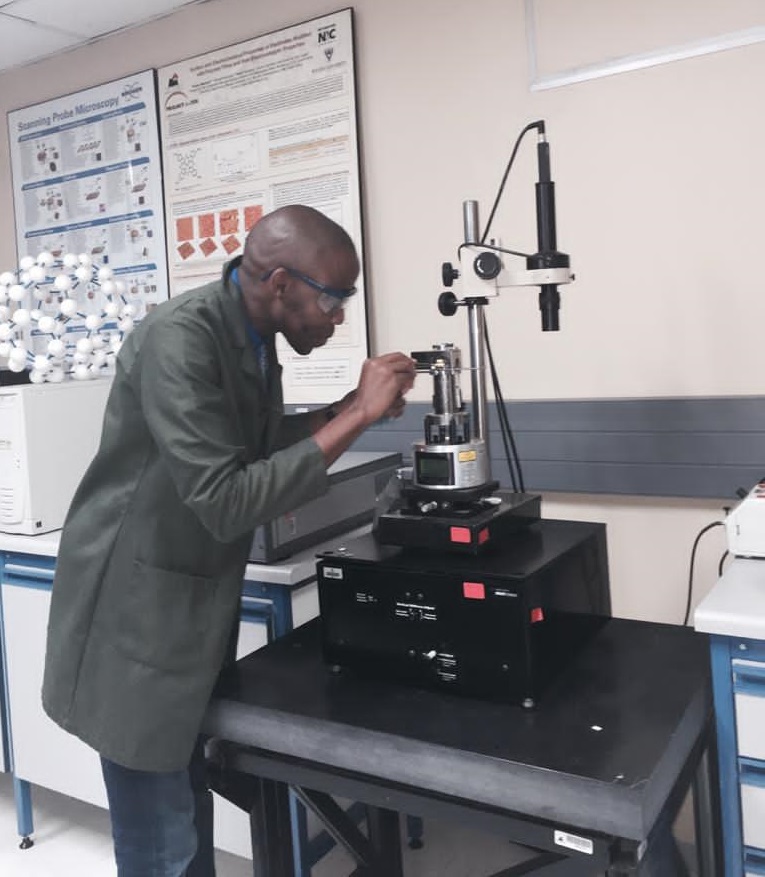 Life in RUDN
18 Oct
A whole century — Human and Expert. Anna Vasilievna Lyalina is 100 years old — serving the Accounting Department, the University and Peace
Anna Vasilievna Lyalina was born on October 17, 1922. She worked at the Peoples' Friendship University from the year of its foundation. Today Anna Vasilievna turns 100 years old, 25 of which were devoted to the service to the University and 4 years to the Great Victory.
Life in RUDN
26 Sep
"As a future surgeon, I want to see the beautiful smiles of my patients," Darina Shirokova, 2022 Presidential Stipend Laureate, RUDN Dental Student
Read about the childhood dream, high technology and three-minute oral hygiene in an interview with Darina.
Life in RUDN
23 Sep
Throw a dice. RUDN students develop a board game about the university
Author's design, mathematical calculations and probability theory — RUDN University students implemented the idea of creating a board game about the university into a project. Each was responsible for their own block of tasks: Nikolai Klykov calculated moves and points, Anna Zheltikova created cards with real people of the university, Daniil Shishov developed the game design, and Yuri Bereznev perfected the concept.