"Delicious chemistry": how a PhD student from RUDN learned to use his chemistry skills in cooking dishes
"Delicious chemistry": how a PhD student from RUDN learned to use his chemistry skills in cooking dishes
What sets chemistry apart from other natural sciences is the ability to get creative and find amazing solutions to long known problems.

A PhD student Tshepo Dipheko from South Africa, instills love for chemistry into people. He doesn't show it too much, just unwittingly reminds that chemistry surrounds a person absolutely everywhere — it's in the body, brain, clothing, food and household items. According to the student, it's impossible to remain indifferent because "Chemistry is everything. We encounter it when drinking coffee or tea, holding a paper cup in our hands, or setting off fireworks on New Year's Eve".
Tshepo fell in love with chemistry at school: he was struck not only by the results of colorful chemical reactions, for example, "Pharaoh's serpent", but also by the structure of the periodic table and clear chemical equations. Thanks to chemistry, life was ordered by formulas, elements and reactions.
The passion for order and accurate measurements of powders and liquids has moved smoothly to the kitchen. "I'm not the best cook you'll meet on your way, but I prepare everything with my heart", says Tshepo. It seems that the student approaches cooking in the same way as preparing the outcome of a reaction in the laboratory: everything is effective, correctly conducted, and the volumes of substances are precisely verified in a scientific way. But he frankly says that "there is no smell of creativity here". In cooking, you need to respect the principle of all serious scientists in white coats: mix substances following clear instructions without unnecessary amateur activity.
"South Africa doesn't have enough specialists in chemistry. — Says Tshepo. — Every year we need more and more people with these skills to develop the country's chemical industry".
After graduating, Tshepo is waiting for work in the chemical industry and postdoctoral research that opens up the widest opportunities for future scientific activity.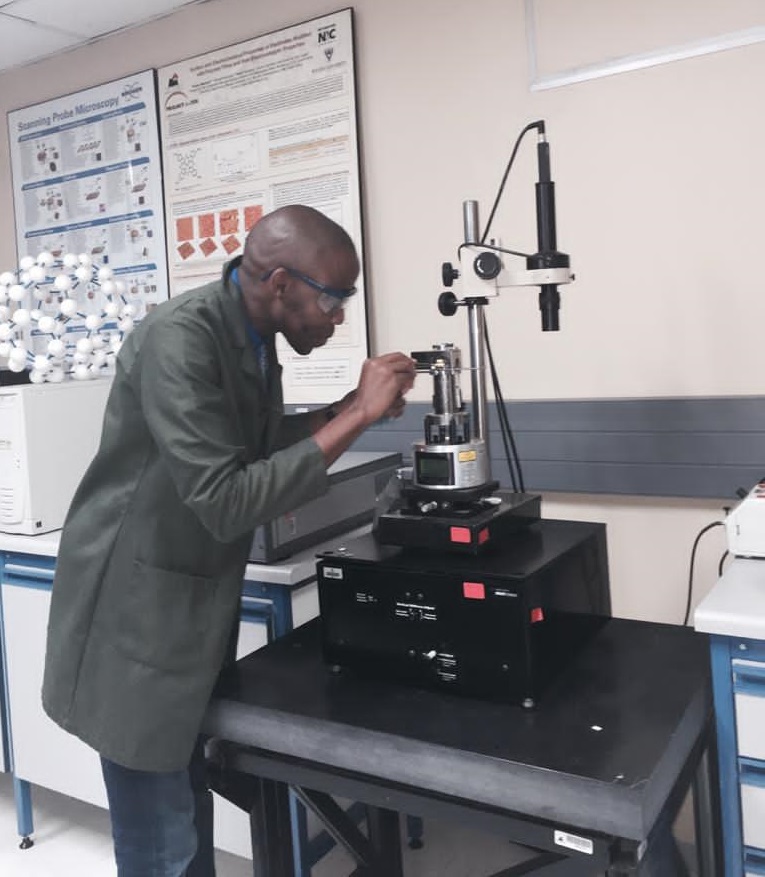 Life in RUDN
10 Sep
The first World Cup among students in powerlifting is to be be held at RUDN
More than 200 students from 40 countries will come to RUDN in July, 2022, to fight for the World Cup in powerlifting.
Life in RUDN
26 Aug
RUDN University student Zoya Schurova at the 2020 Paralympic Games in Tokyo
Zoya is now in Tokyo for the 16th Summer Paralympic Games. The most important start of her sports career will take place on 28 August. She participates in swimming competitions among people with locomotive disabilities.
Life in RUDN
12 Jul
"I moved to Moscow with no money, so I opened a business" — Anastasia Fayzulenova, student of RUDN University' 2013
At the age of 18, Anastasia founded the Casablanca dance school, where she attracted an investment of 42 million rubles. Now 26, she has created a health management service called Checkme. In 2021, she was nominated for the "30 Most Promising Russians Under 30" ranking according to Forbes in the "Entrepreneurs" category. Read her interview to know how to run a business and achieve success, what tests entrepreneurs go through and about self-development.