"I have a stool and a lampshade in my collection, as well as graphics works and paintings," Anastasia Chugunova, an excellent student of Design of the architectural environment
"I have a stool and a lampshade in my collection, as well as graphics works and paintings," Anastasia Chugunova, an excellent student of Design of the architectural environment
Our heroine chooses the Soviet avant-garde or modern depending on the mood. She believes that the most important thing in architecture is to combine practical and aesthetic approaches. She loves architectural bionics. It all started with the love for drawing. Here is the story of Anastasia Chugunova, an architecture student who has been an excellent student for 5 years.

You decided to become an architect because...
I couldn't make up my mind until the very last moment. I passed the Unified State Examination in many subjects, considering both artistic directions, and journalism, and even finance. As a result, I chose design of the architectural environment. Probably, my childhood dream of becoming a designer and the love of drawing, as well as the desire for a creative and free profession, helped to make the final decision.
"Love for drawing" — is it about the usual childhood hobby or something more?
This love grew into specialized education: I graduated from an art school, which gave me the basis and idea for studying architecture.
What great architects inspire you?
I am impressed by different people and styles. Today it is the Soviet avant-garde of Yakov Chernikhov and Konstantin Melnikov, and tomorrow — the fabulous creations of Antonio Gaudi.
What architectural style do you like?
Recently I've taken to bio-tech or architectural bionics. The style is based on the use of the principles of organization and systematization of natural components in technical objects. Bio-tech architecture combines functionality and the desire for harmonious natural forms. This symbiosis creates interesting images. Moreover, one of the main features of this style is the desire to use green energy and renewable energy sources (solar panels, windmills, etc.).
One of the brightest representatives of bio-tech is the architect Santiago Calatrava. In his work, for example, in the building of the Milwaukee Art Museum, one can trace the basic features of the bionic movement and see structured natural motifs. Bionic forms are also present in the works of Zaha Hadid's bureau.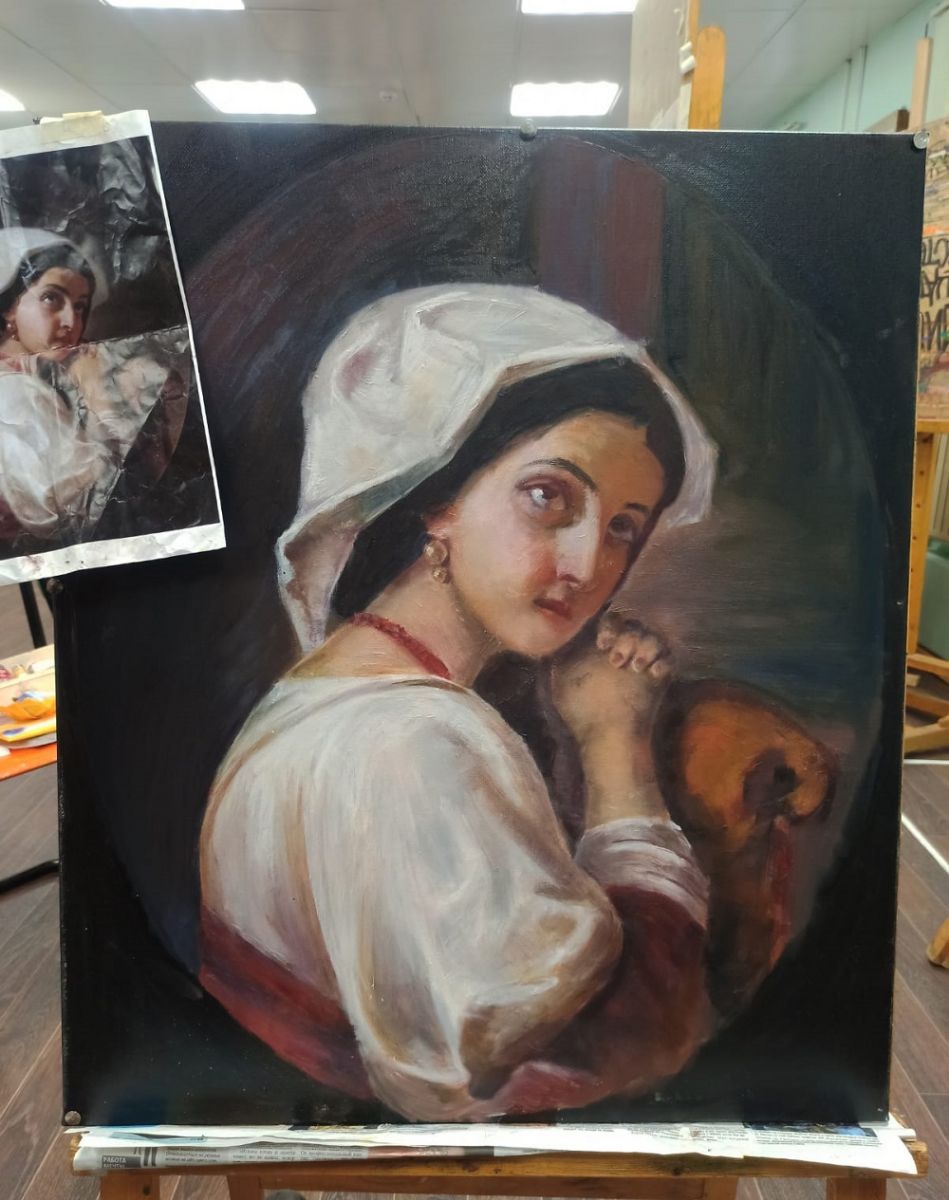 Are you more of a designer or an architect?
With all the desire for freedom of creativity, I'm still more of an architect. I find it easier to rely on clear rules and regulations. But this does not deprive you of the opportunity to express yourself and create something original. Now I am developing in architecture and projecting, but I am doing design too.
What architectural objects do you like?
Perhaps a large-scale architecture. Gothic cathedrals impress me a lot. A special, bewitching energy emanates from them, and you can look at the facade details endlessly. For example, St. Vitus Cathedral in Prague (architects: Mathieu of Arras and Peter Parlerge), founded in the 10th century. Gloomy and sophisticated, it is located in the historical center of the city and keeps the imprint of time and even some kind of mystical shadow.
Modern architecture is also amazing. Take "The Shed" in New York. This is an art center able to transform, thus increasing the exhibition area.
What is the most important thing in your profession?
You should be able to combine practicality and aesthetics. Architecture should be functional, safe and beautiful. Then, by transforming the world around, you can get comfortable atmosphere and progress.
Actually, the transforming center "The Shed" is an excellent example of a combination of these parameters. Modern design and construction technologies are optimally used here. The building is technologically advanced and at the same time demonstrates nice forms and elements of the facade.
What cities do you like in terms of architecture?
In this matter, I am full of contradictions. I like the fabulous historical centers of Europe: the gloomy Gothic of Cologne and the cozy streets of Prague. At the same time, Tokyo is incredibly impressive, being a modern metropolis full of neon and historical architecture.
Is your future profession more creative or technical?
It combines everything in approximately equal proportions. In this case, the flight of fancy is based on clear norms and rules. But compared to architecture, design allows more liberties.
Tell me about your practice.

We prepare projects and give life to interior items. I have a stool and a lampshade in my collection, as well as graphic and painting works.
Why RUDN?
It is all about architectural direction, foreign languages and internationality.
In the bachelor's program, I received a diploma in translation. specializing in technical translations from German. In addition to professional skills, it also expands the general outlook and understanding of the world.
Imagine that you've won a big grant. What project are you running?

I wrote a diploma about a multifunctional cultural center in a provincial town. It is a sort of intersection of historical features and modern technologies. The main task was to fit the technological building into the historical landscape and give it the necessary functions: to make a space for creativity, organizing trade exhibitions, holding cultural events based on the existing environment. It would be great to develop this project in more detail and implement it.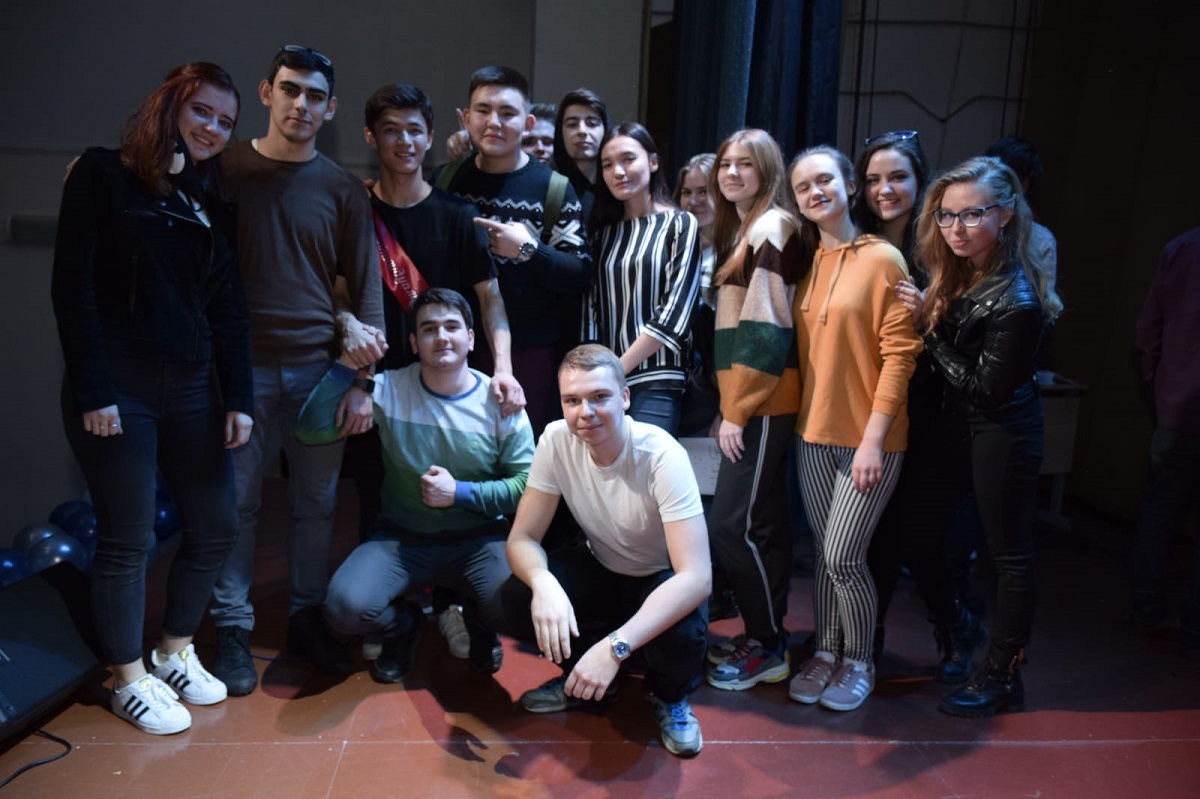 Life in RUDN
03 Aug
"In my work, the main thing is people. Whatever I design, it should be completely satisfying to society," – Morjadino Da Fonseca Vera Kruz, PhD student at the Academy of Engineering from Sao Tome and Principe
Morjadino flew from warm Sao Tome to Moscow to receive the profession of an architect of buildings and structures. He loves Khrushchev apartment buildings (5-storey buildings of the 60's), lives according to the laws of Vitruvius and wants to create something useful for society. We asked Morjadino what motivated him to move to Russia, why he chose Architecture and what project he presented at the Golden Section festival.
Life in RUDN
01 Aug
Resident of RUDN Institute of Medicine saves a man's life on board the plane
July 18, one of the passengers of Qatar Airways Moscow-Doha flight QR340 felt bad. Alaa Al Hajj, a Lebanese resident of RUDN Institute of Medicine (Traumatology and Orthopedics), who was flying on vacation, came to his aid. The young doctor provided first aid and convinced the crew to make an emergency landing at Kuwait International Airport to transfer the passenger to the medical team. Thanks to Alaa, the man remained alive.
Life in RUDN
07 Jul
Meaningful summer means comfortable academic year!
The third working semester of the International student construction brigade "Meridian of Friendship" was opened at RUDN University. Vice-Rector for Student Affairs Mikhail Katsarsky motivated the students to work, speaking about his student path in the construction team, tied bandanas to the leaders and handed out tasks.