"I wish RUDN University could bring up 'Beautiful People' for many more years", — Daria Stanis, Associate Professor of the Department of Public Administration
"I wish RUDN University could bring up 'Beautiful People' for many more years", — Daria Stanis, Associate Professor of the Department of Public Administration
About the memory of grandfather, about the joy for the success of classmates, about the love of philosophy and about the fact that a life partner can be found at a lecture — in an interview for the media project "Thousands of stories — one university"

What was your first day at RUDN University like?
I remember the Peoples' Friendship University named after Patrice Lumumba starting from the age of about three. My grandpa took me to work — and I got to the concert. I remember very vividly the bright colors of the colorful costumes of the peoples of the world and a lot of cheerful, friendly, beautiful students of different nationalities who performed in a huge hall. It was when my close acquaintance with future RUDN University began.
Second Rector of RUDN University Vladimir Frantsevich Stanis is your grandfather, isn't he?
As a child, I did not think about what a university is and what role the rector plays in it. Vladimir Frantsevich Stanis was my grandfather, simply the best grandpa in the world! And only when I started working at RUDN University, when my grandfather was gone, I started to get to know him again. I learned about Vladimir Frantsevich as a wonderful rector, sincere, sympathetic Person, respected teacher and good friend.
Which of your fellow students do you communicate with?
We had a wonderful group — we became friends at the Preparatory Faculty. We attended each other's birthday parties, went to the park, theaters. It is noteworthy that 3 families were formed from our group. My fellow students — 2 brothers Stovpts — married two Marinas from our group. So, there were 4 students with the surname Stovpets in the group, and then there were already 8 of them. Our classmate and great friend Vladimir Volik became the official of the year in 2016, Daria Sorochenko (now Golovina) heads a large PR company, Maria Pugachyova has her own designer clothes company. We are still friends with our group.

What professions which are not taught at RUDN University were you dreaming about in your childhood — maybe a ballerina or a pilot?
As a child, I dreamed of being a ballerina. Then I wanted to deal with horses, be a scout, then a philosopher and psychologist. When it was time to choose a profession, I turned to my grandfather for advice. He got a degree in Economics, and I followed in his footsteps. I am happy with my choice. Later I received a degree in Psychology and completed advanced training in Philosophy and other areas of interest to me. I continue to learn every day and believe that this is the most important quality in today's society.
What were your 3 favorite subjects as a student?
In the first year, my favorite subject was Philosophy. It was taught by Irina Alexandrovna Malkovskaya — a very professional teacher and researcher. Another strong impression was made on me by the lectures in Political Economy of one of the best professors of the Faculty of Economics Nadezhda Grigorievna Shabalina and the lectures in Microeconomics of Valery Anatolievich Isaev.
Who was your academic supervisor? Which emotions do you have of defending your thesis?
My supervisor was the excellent teacher Lyudmila Gavrilovna Malysheva. The thesis was devoted to social and psychological problems in management. I have a lot of positive memories of my defense: starting from in what an interested way the members of the commission asked about the proposed methods, to a friendly tea party at the department and a beautiful bouquet.
What is your favourite subject from the ones you teach now?
I am equally interested in all the subjects I teach now: Social Psychology, Institutional Economics, Public Relations in Government and others.

You are from a RUDN University dynasty. You met your love here. How did your future life partner conquer you?
Our acquaintance was quite common for our time. Two colleagues working in neighboring departments saw each other briefly for seven years but met on Facebook when they accidentally decided to go to the same research event — a lecture by Professor Natalia Alekseevna Narochnitskaya. He conquered me with his very kind eyes, erudition and a ridiculous French cap with a huge visor.
You are bringing up four (!) children. What are their interests? Will they all have to enter RUDN University?
Our children are not alike, they have different interests. Now it is difficult to say which path they will choose ... painting, directing, acting, paleontology, ballet, programming, engineering, astronautics. Maybe, fate will bring them together with our university, which we will only be happy about.
Imagine that RUDN University were a person. What would you give him/her as a birthday present?
I would give him/her the Preparatory Faculty as a present, the preparatory Faculty which enhances the image of RUDN University as a place of friendship between peoples, the Preparatory Faculty, where international students and the Russians study side by side devoting a whole year only to studying the languages and cultures of other countries.
What would you wish RUDN University on its birthday?
Our university is unique. I would like to wish it could retain its originality and individuality, be a temple of friendship, science and education, and instill love for countries and respect for other peoples in every person, make creators who know their job. My grandfather Vladimir Frantsevich Stanis always said that the university brings up 'Beautiful People'. I wish the Peoples' Friendship University of Russia could bring up 'Beautiful People' for many more years.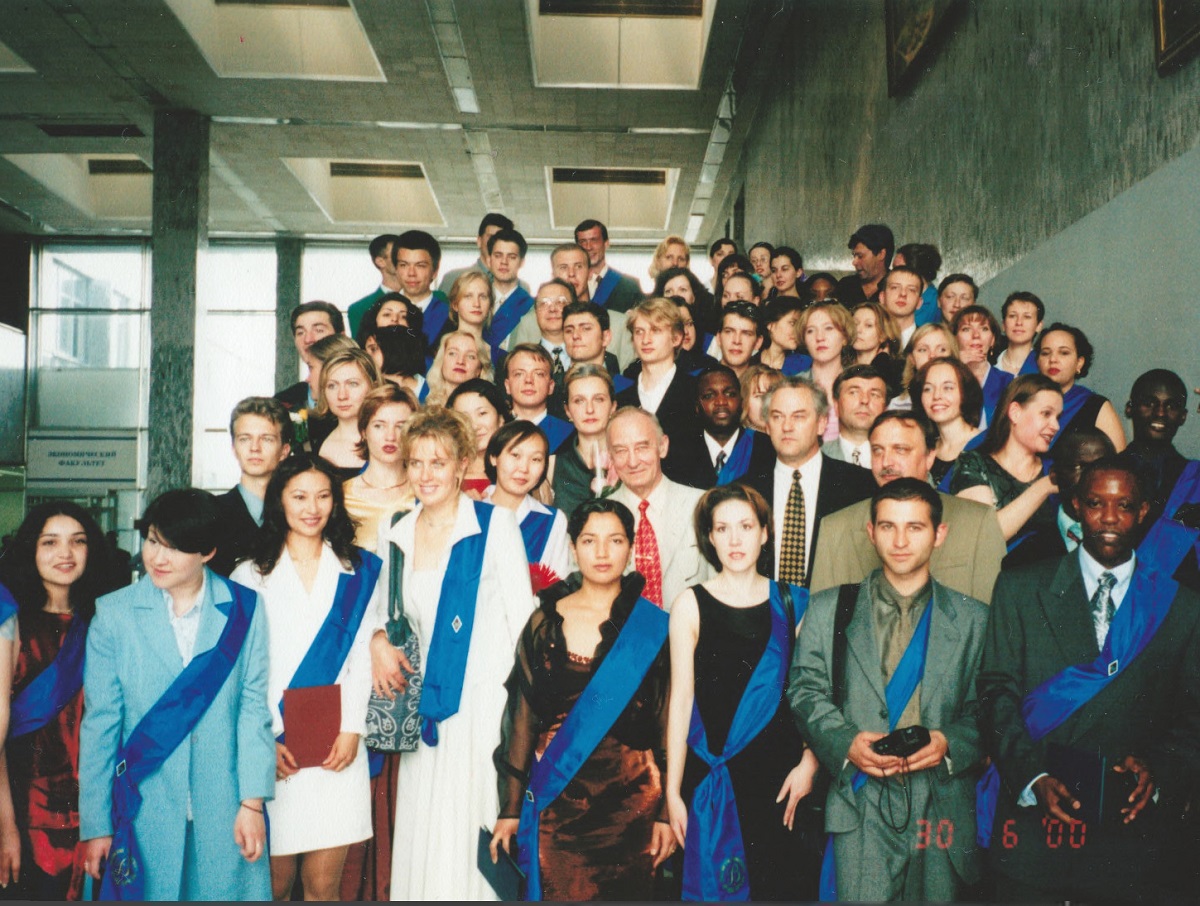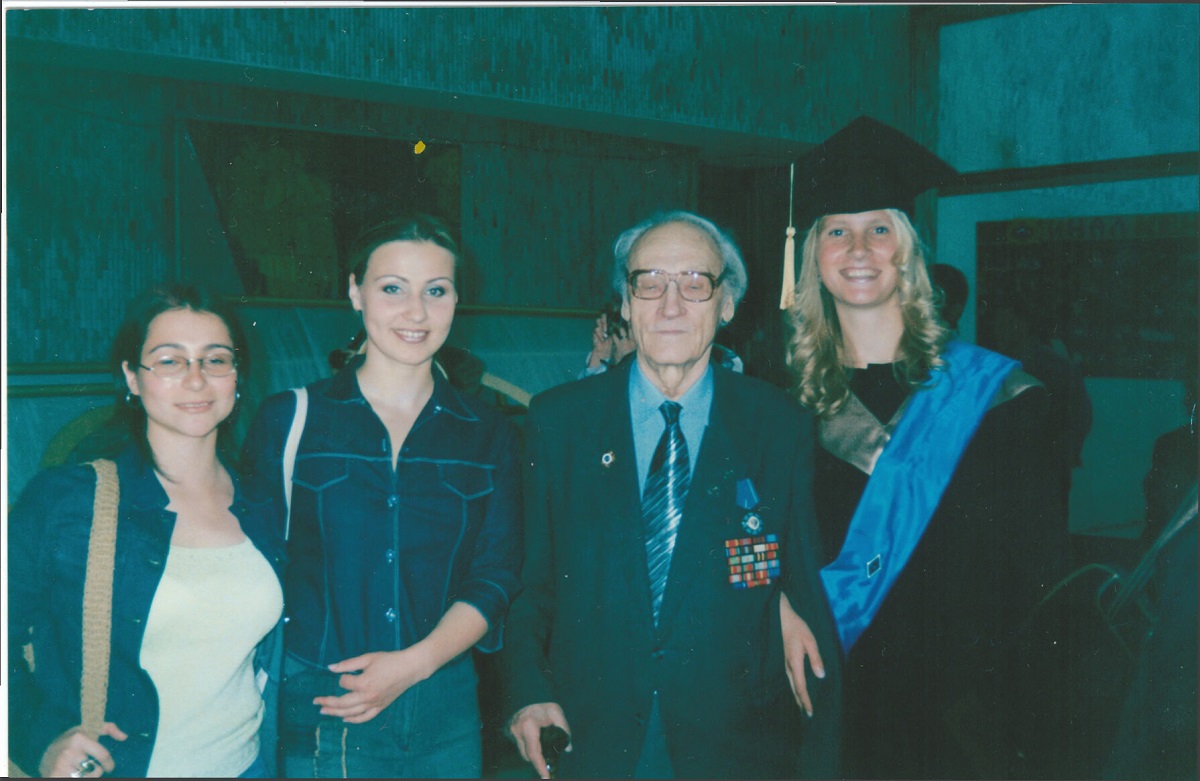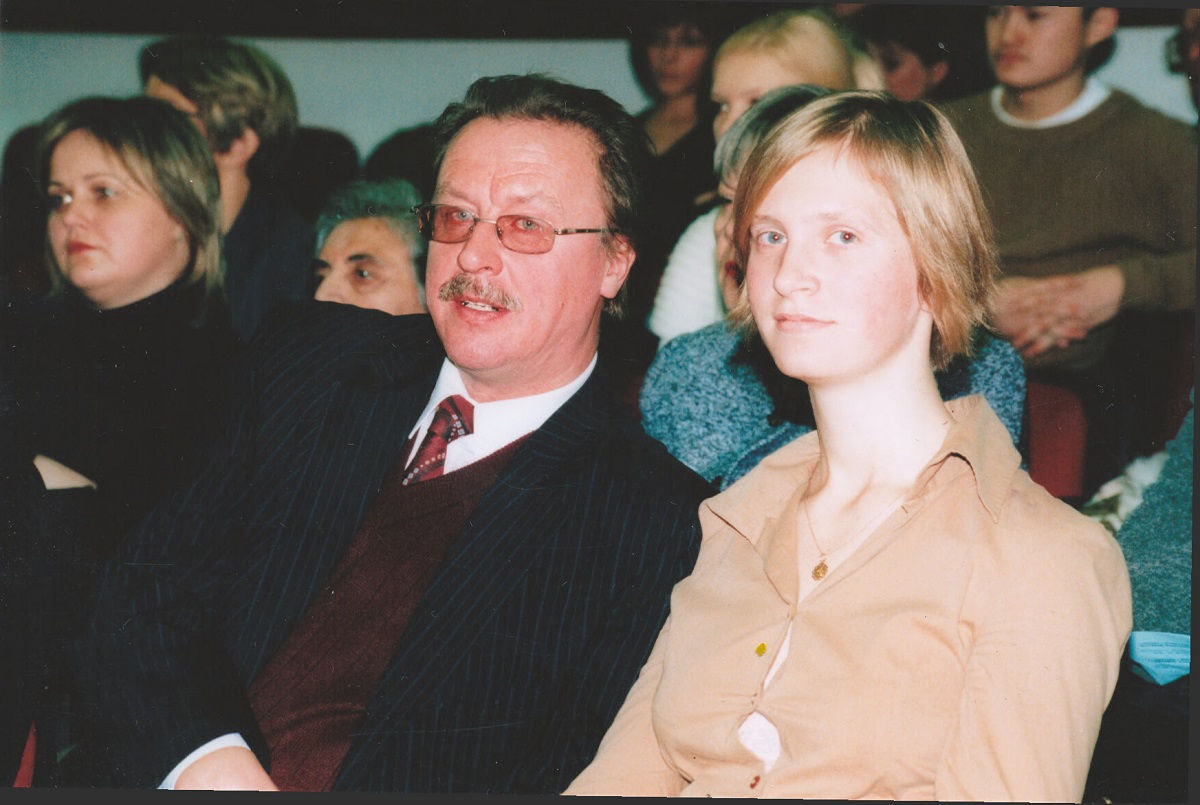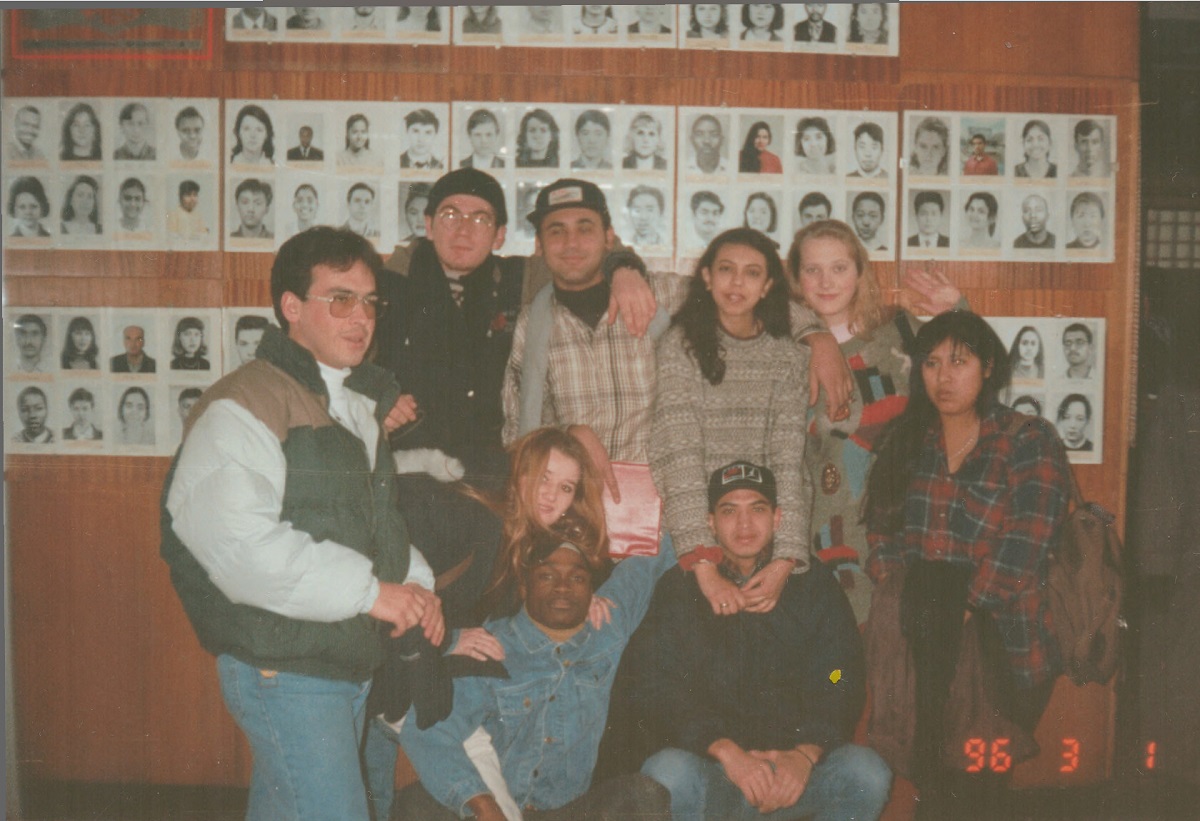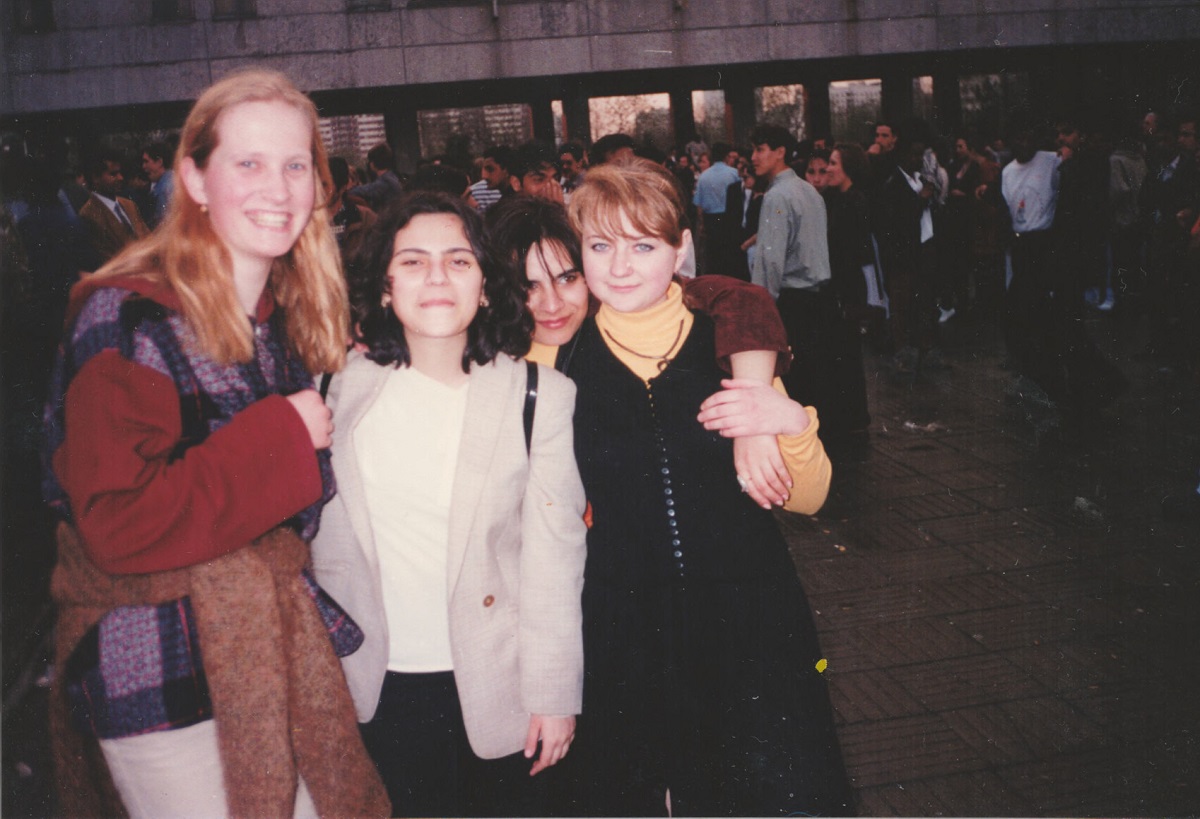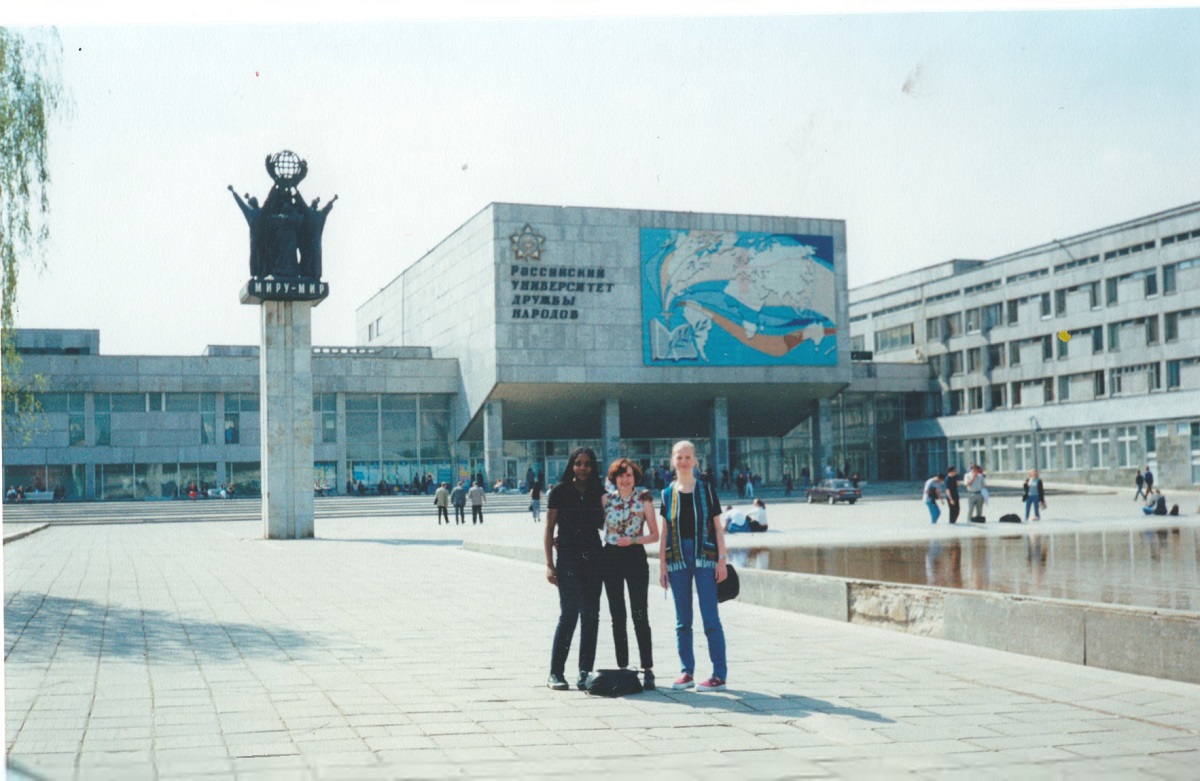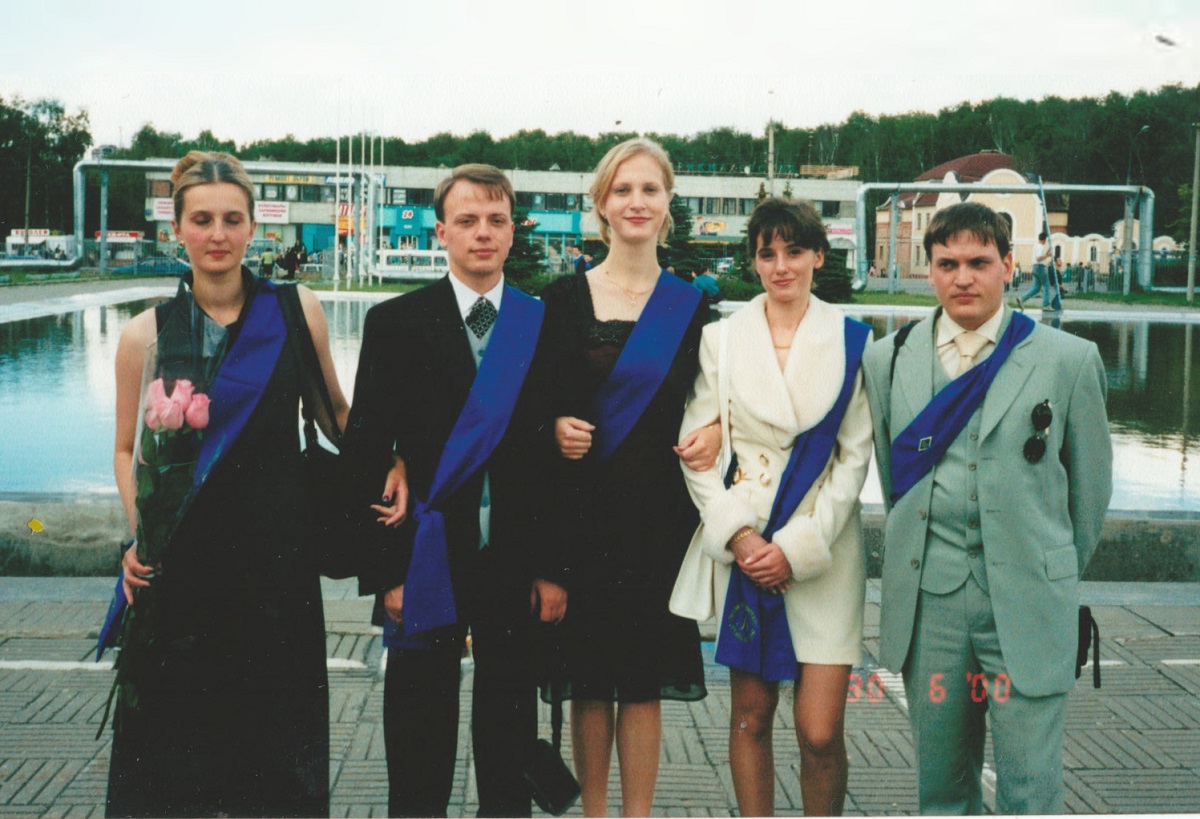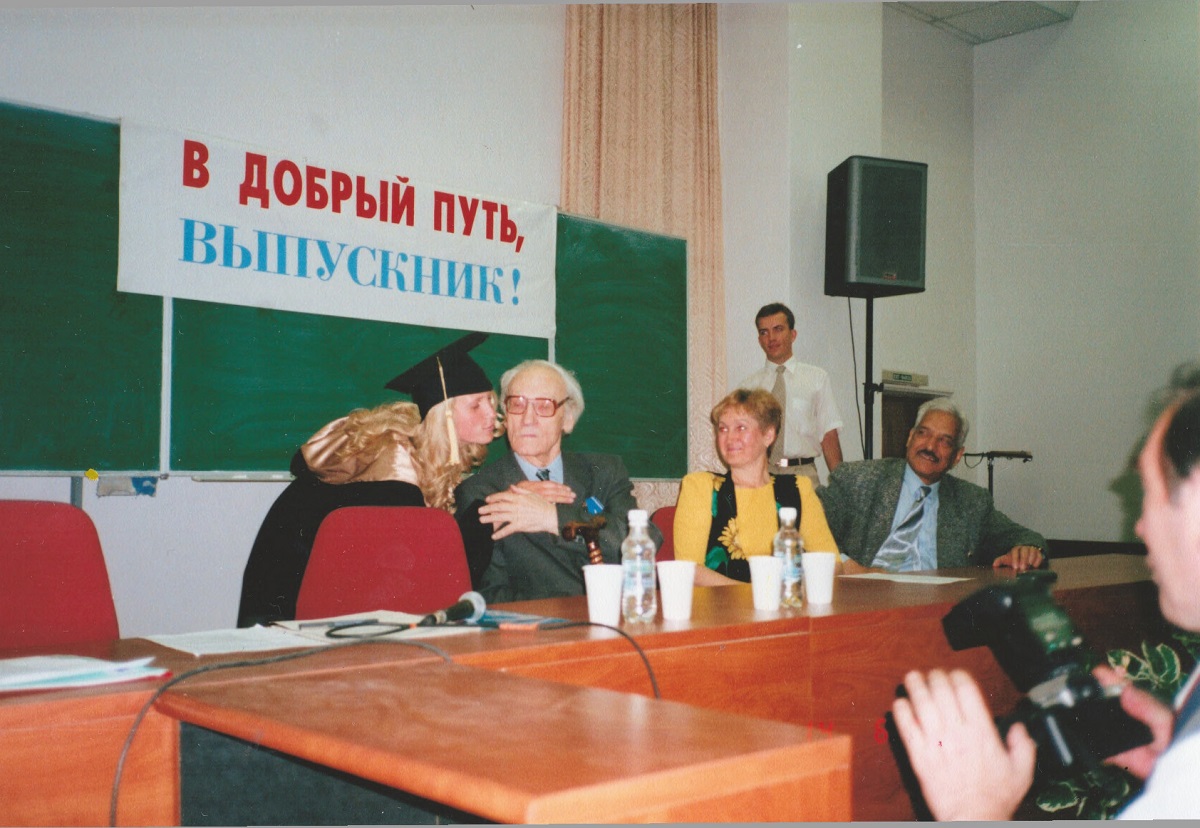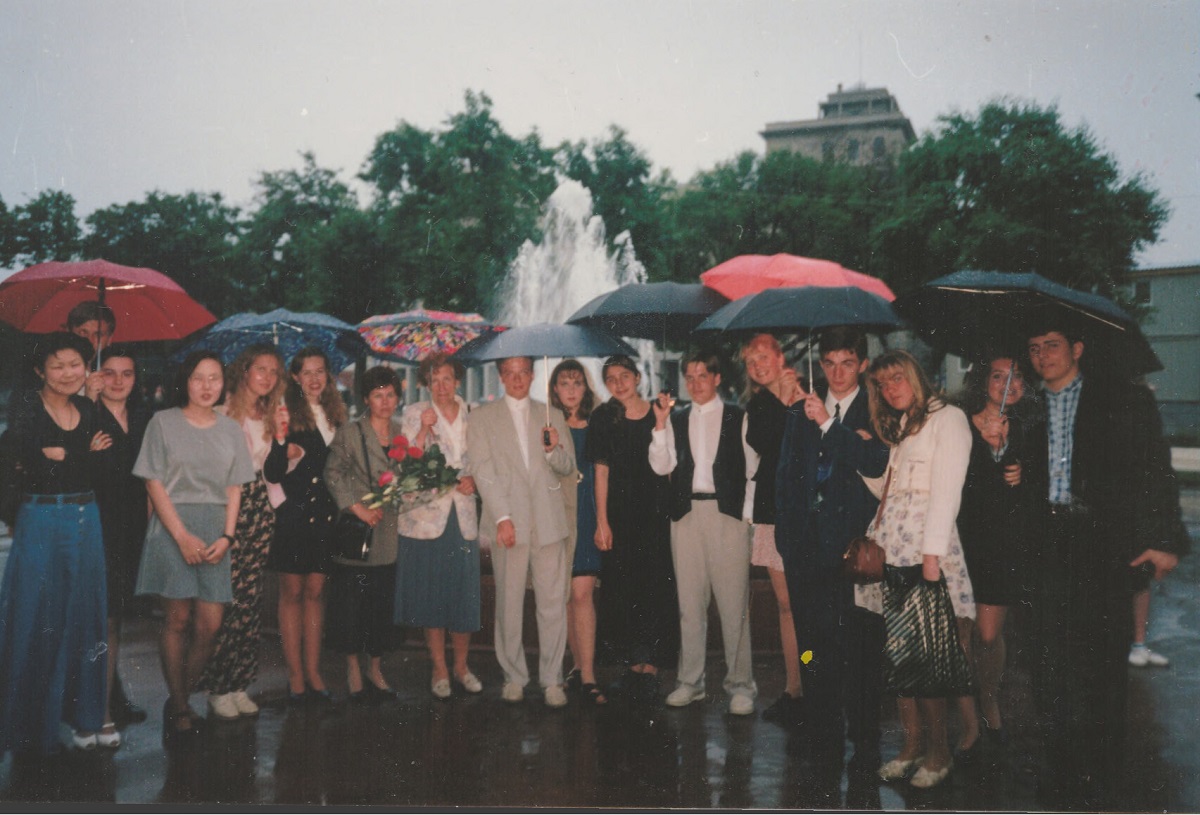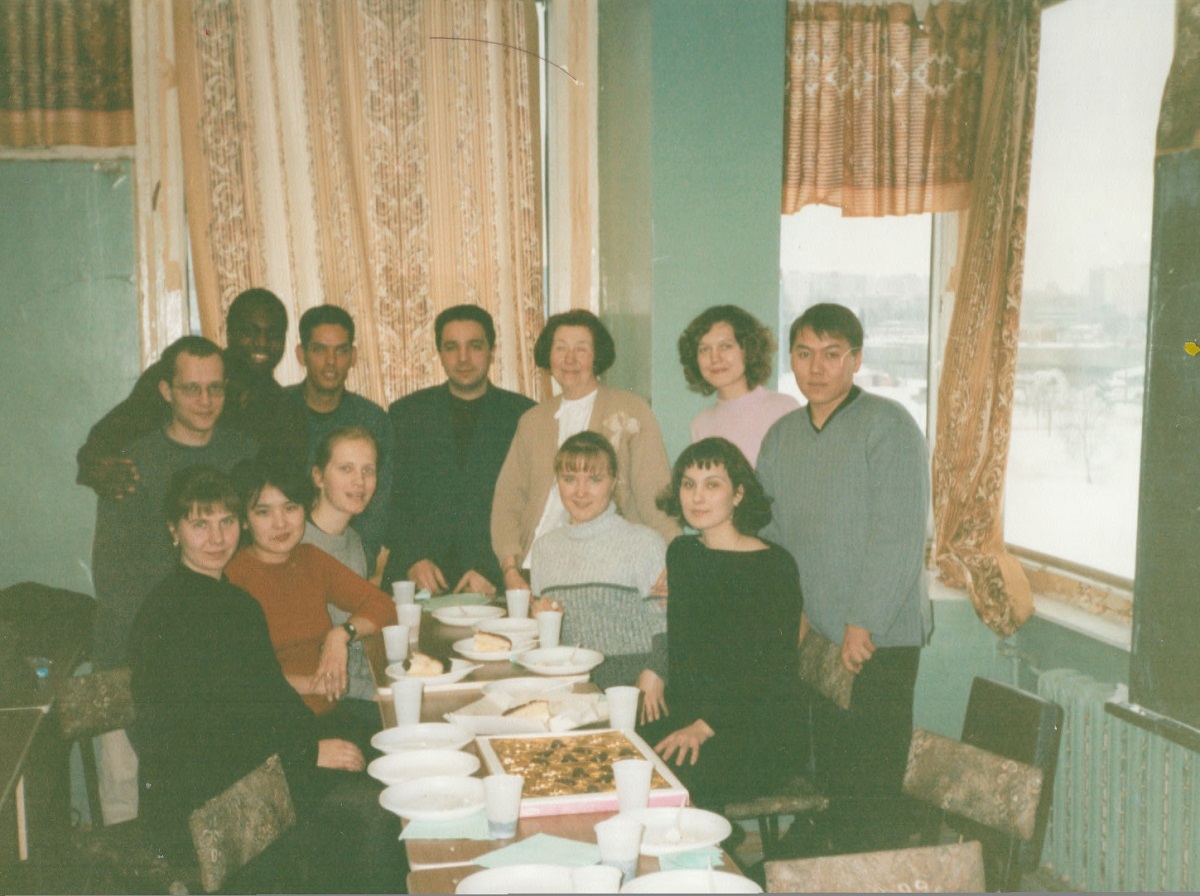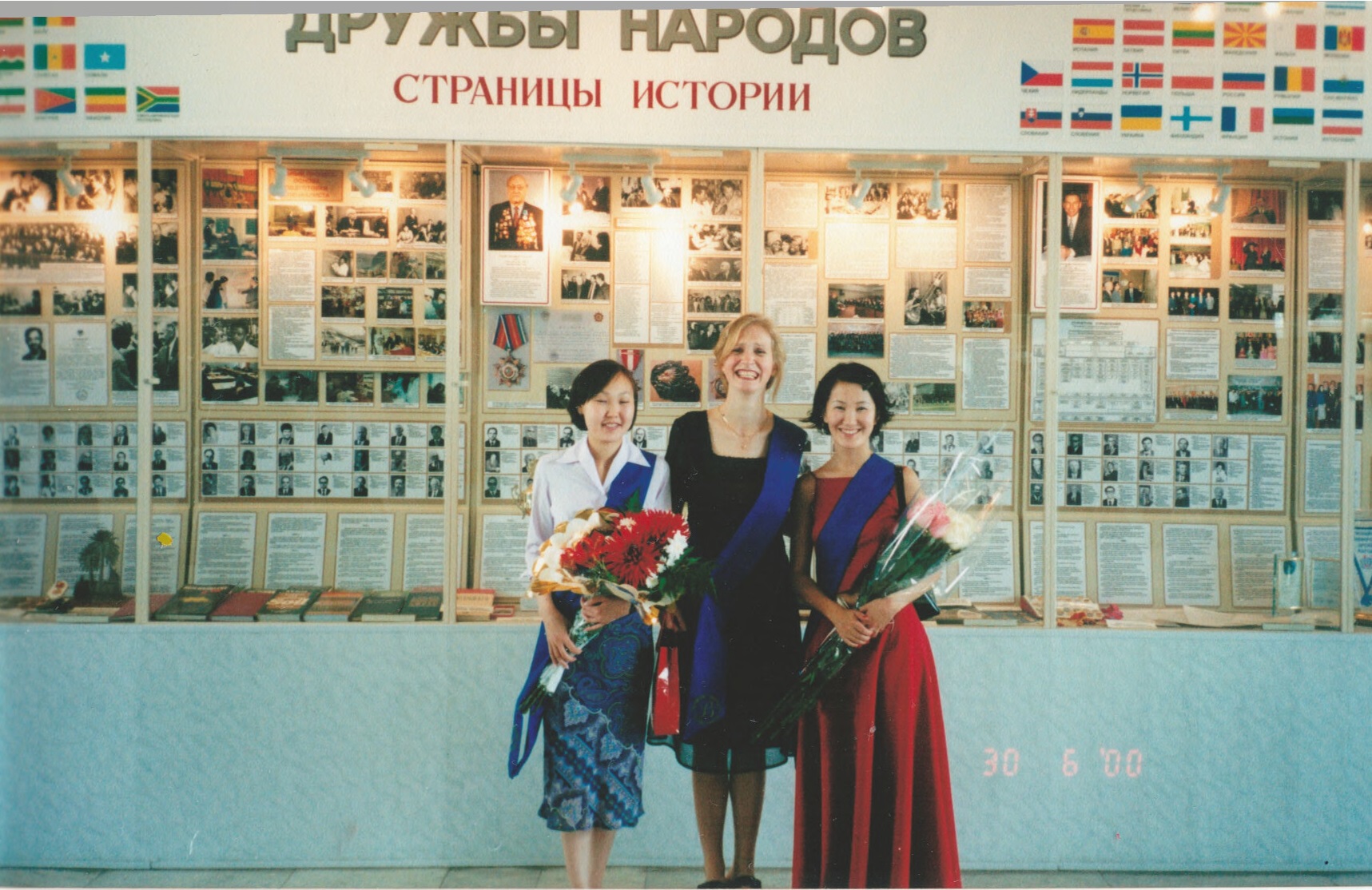 Life in RUDN
24 May
"I love to create something new — I have found my place in science," Ngbala-Okpabi Obarijima Godwin Samuel, student of the Engineering Academy of RUDN University
Obarijima came from Nigeria and entered RUDN in 2016. Now he is studying in the first year of the master's program at the Engineering academy and has already managed to register a patent. Read his interview about why he decided to study in Russia, about registering a patent and about VR5 engines.
Life in RUDN
23 May
A kaleidoscope of cultures and events: what do you remember about Planet South-West 2022?
May 14, RUDN University hosted the 34th Planet South-West festival. Patrice Lumumba square gathered more than 3 thousand guests. 500 students prepared exhibitions from 61 countries and a concert of 53 numbers. The most popular groups of RUDN Interclub — from "Rhythms of Friendship" and "Rainbow" to the folk group "Krapiva" and the Caucasian Dance Studio greeted the guests with songs and dances.
Life in RUDN
23 May
Victoria Orlova, a student at RUDN Medical Institute: During four courses of study I have been thinking "Why is the profession of a nurse so underestimated?"
It is widely believed that a nurse is supposed to give and bring. But this is absolutely not true. My name is Victoria Orlova, I am a 4th year student of the Medical Institute of the Peoples' Friendship University of Russia, majoring in "Nursing".